August usually triggers my annual complaint about the summer being the worst season for both wildlife and landscape photography and 2021 has been no different to any other year. I know we should all be thankful that many of the Covid restrictions have been lifted, but that has been a double edged sword with visitors flocking to our local area. 
There are a few new photos below, although the two from Ennerdale were actually taken in July and I forgot to add them earlier. The swifts and swallows have left, rowan trees are full of berries and the first leaves are turning so autumn is on the way. Hopefully September will be more inspiring.
I'm finally switching to Canon mirrorless after months of dithering. My Panasonic G9 and various micro 4/3 lenses have been traded in for an EOS R6 plus 24-105mm. Hopefully I'll pick up the RF 800mm lens next. I've kept hold of the Canon 90D with the 100-400mm and the 400mm f4 DO and I have an adapter to use my old EF lenses on the new camera. My first impressions of the R6 are good and if everything goes to plan all the Canon DSLR kit will also end up being traded for the RF 100-500mm and 14-35mm lenses.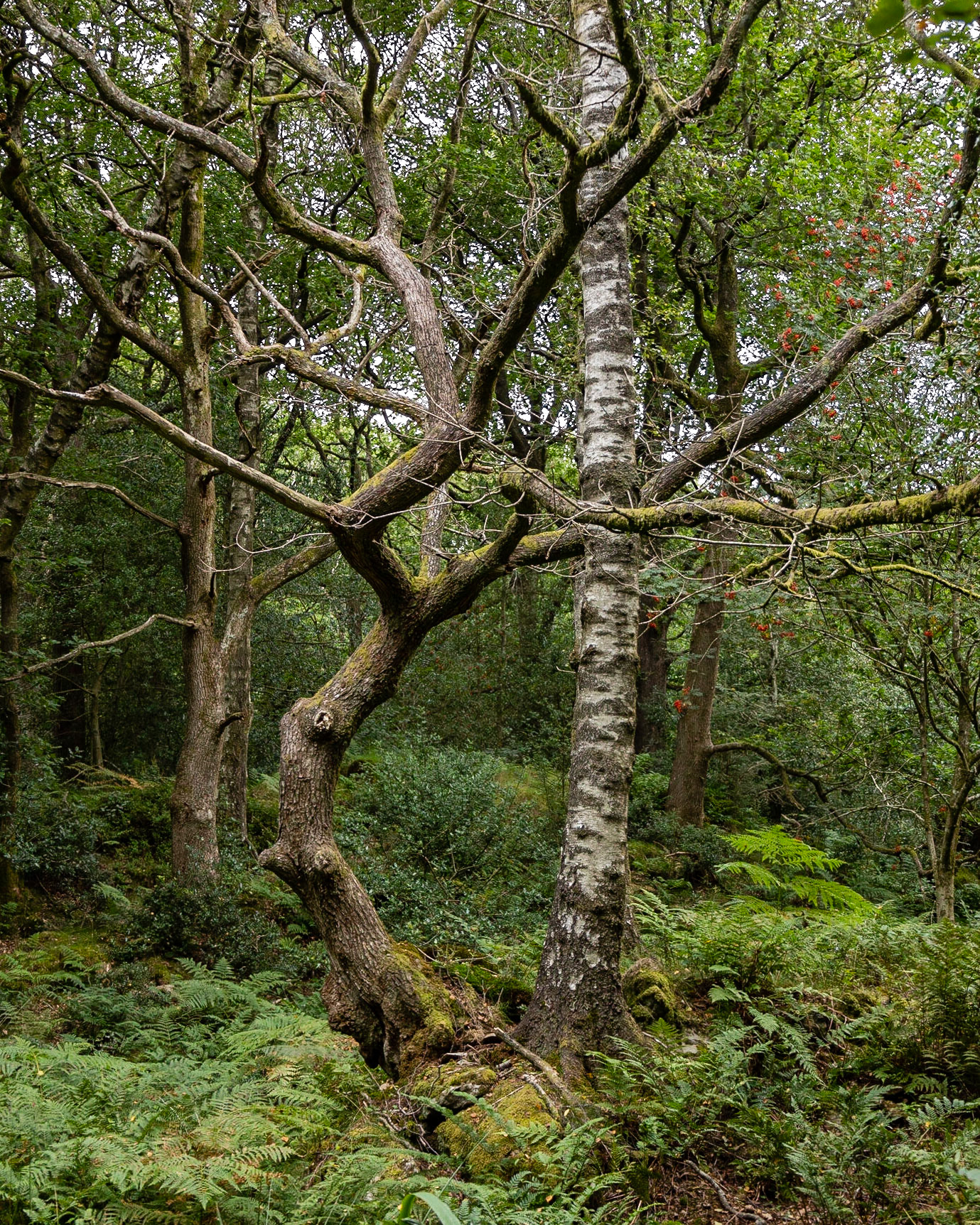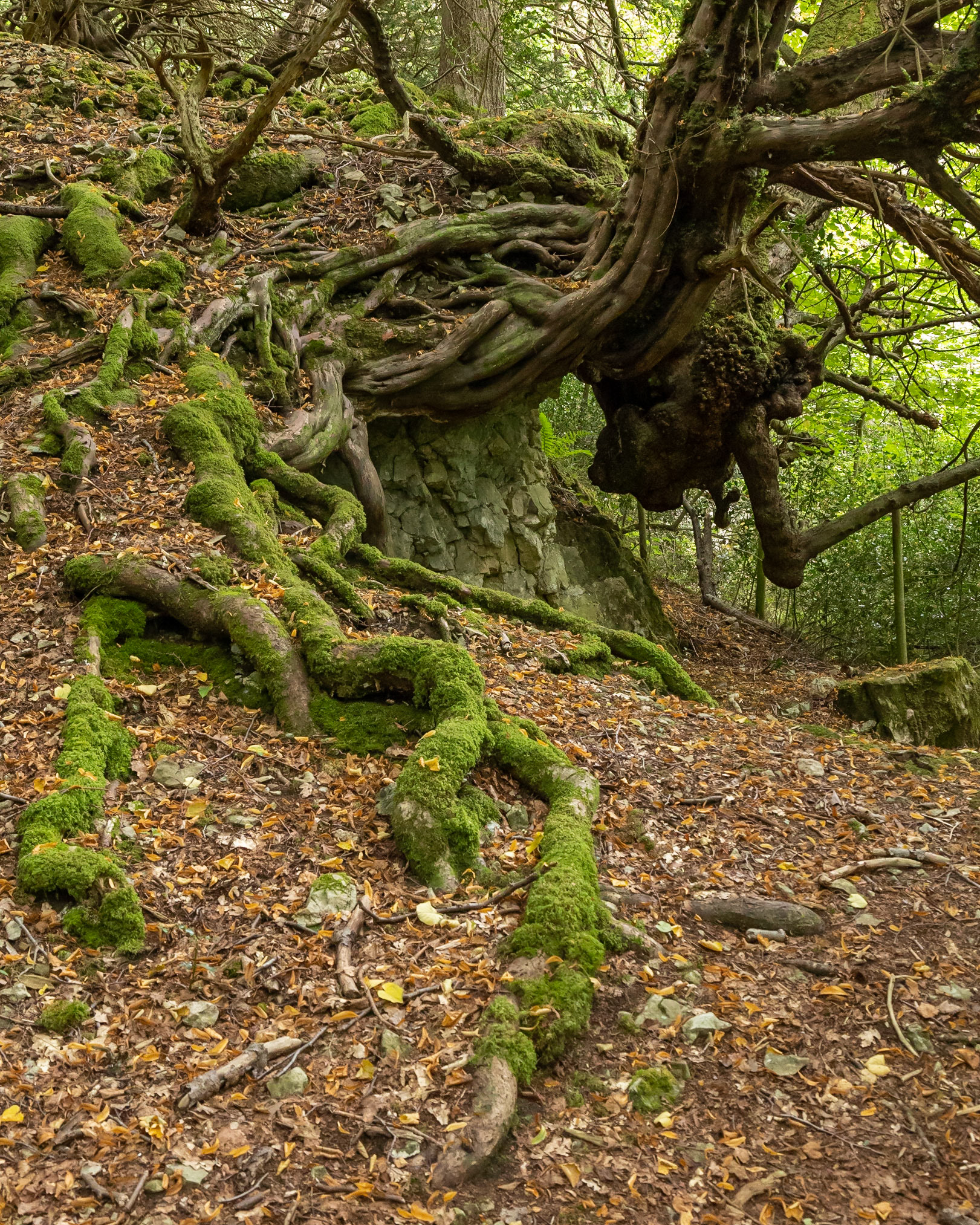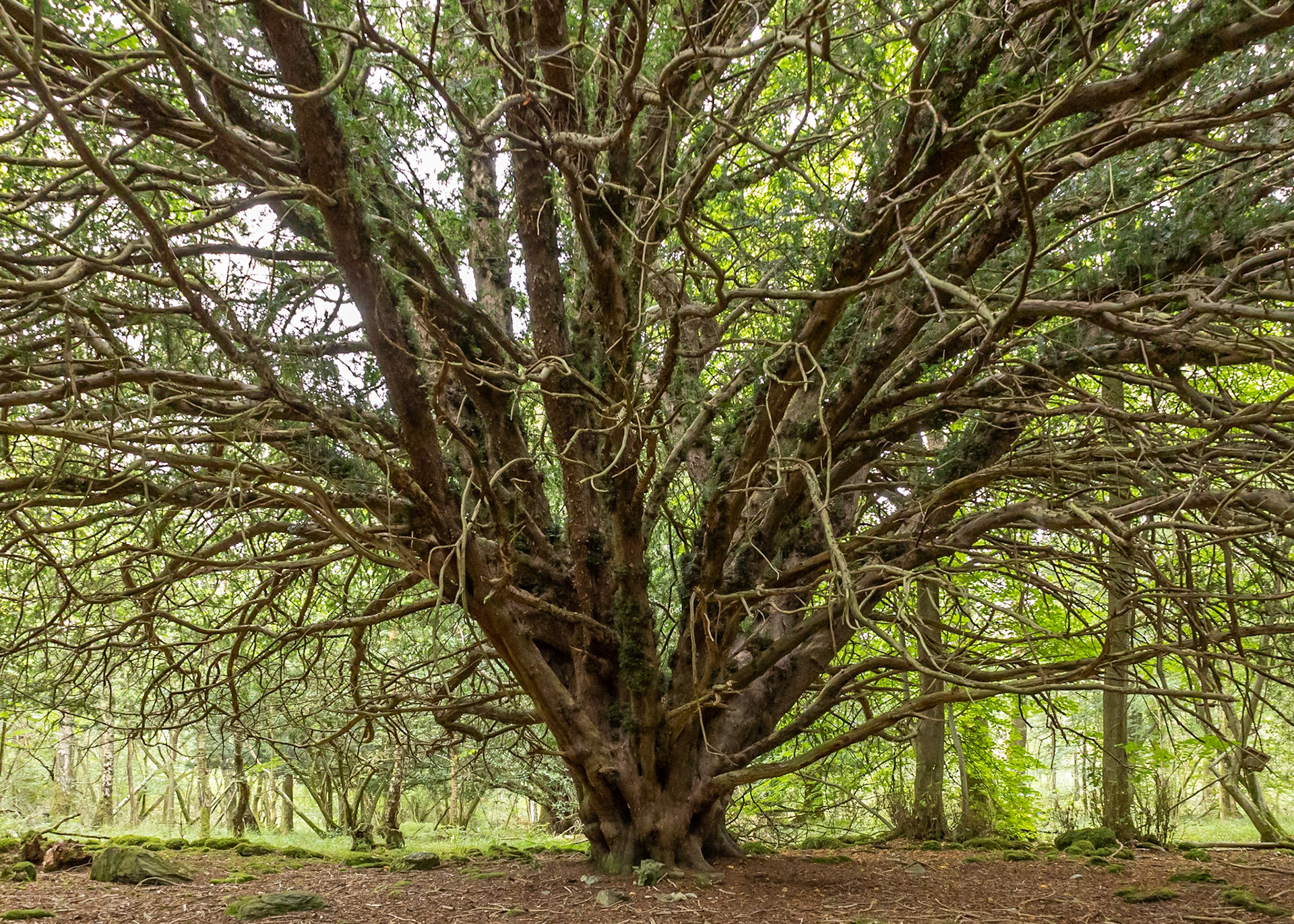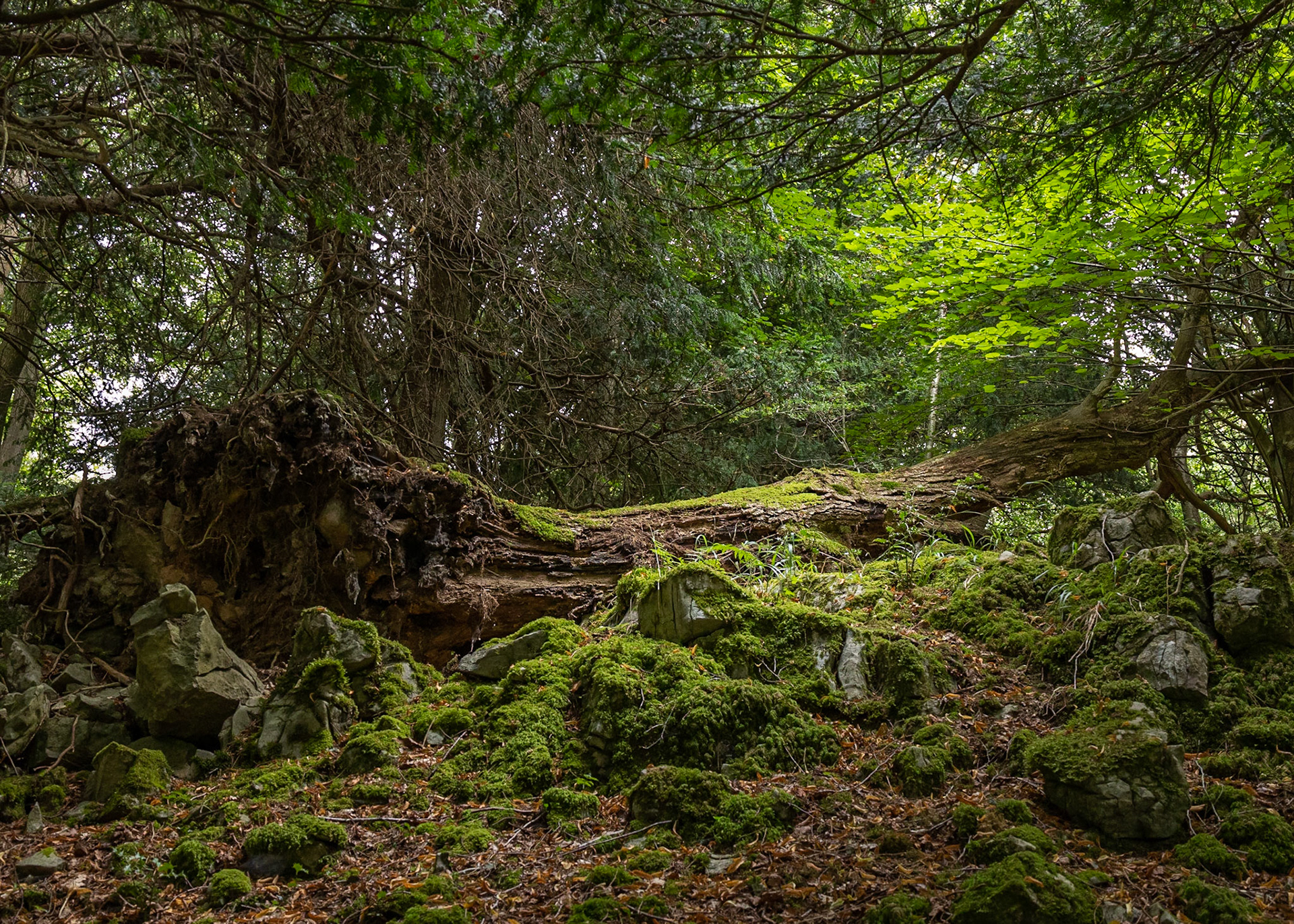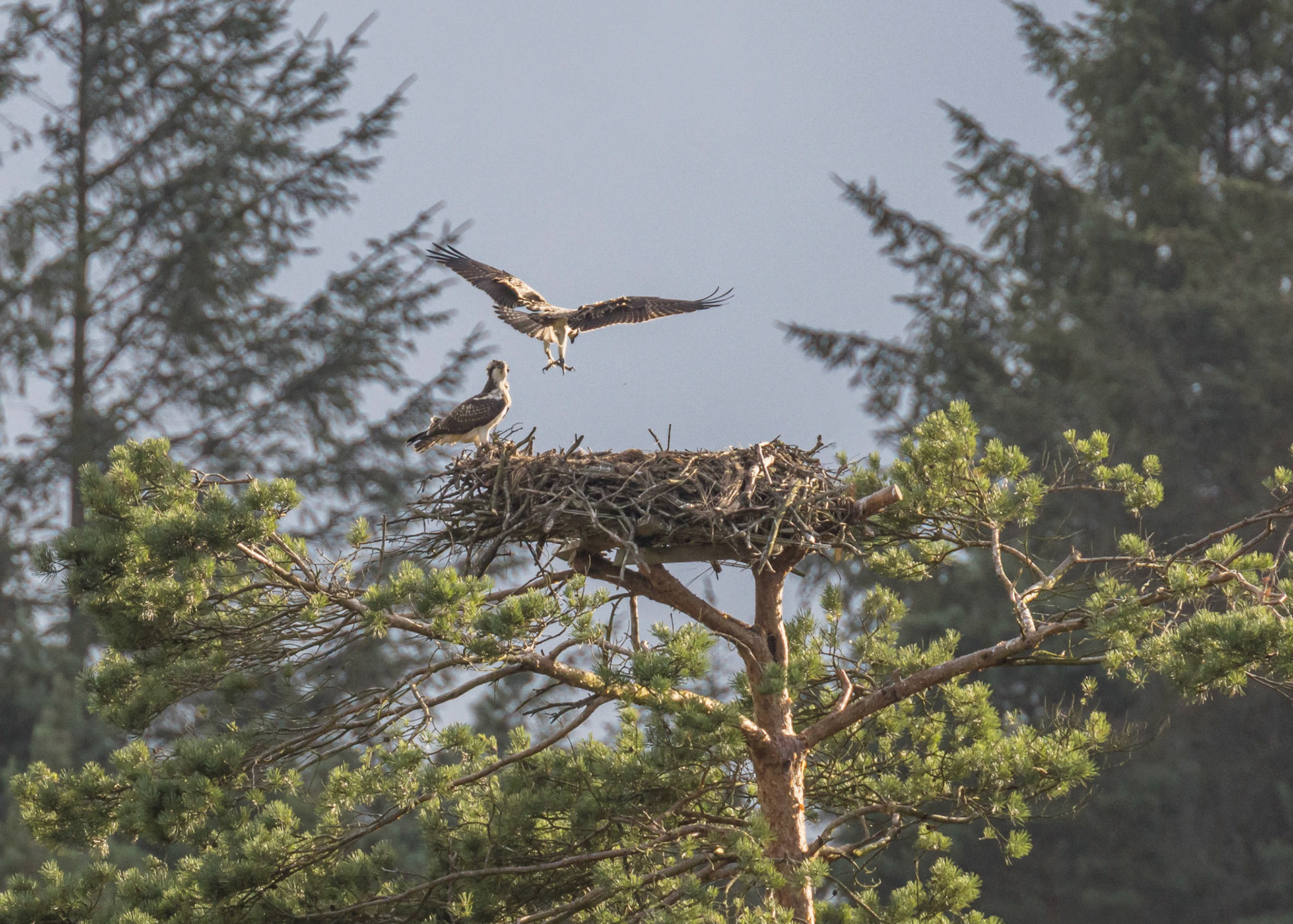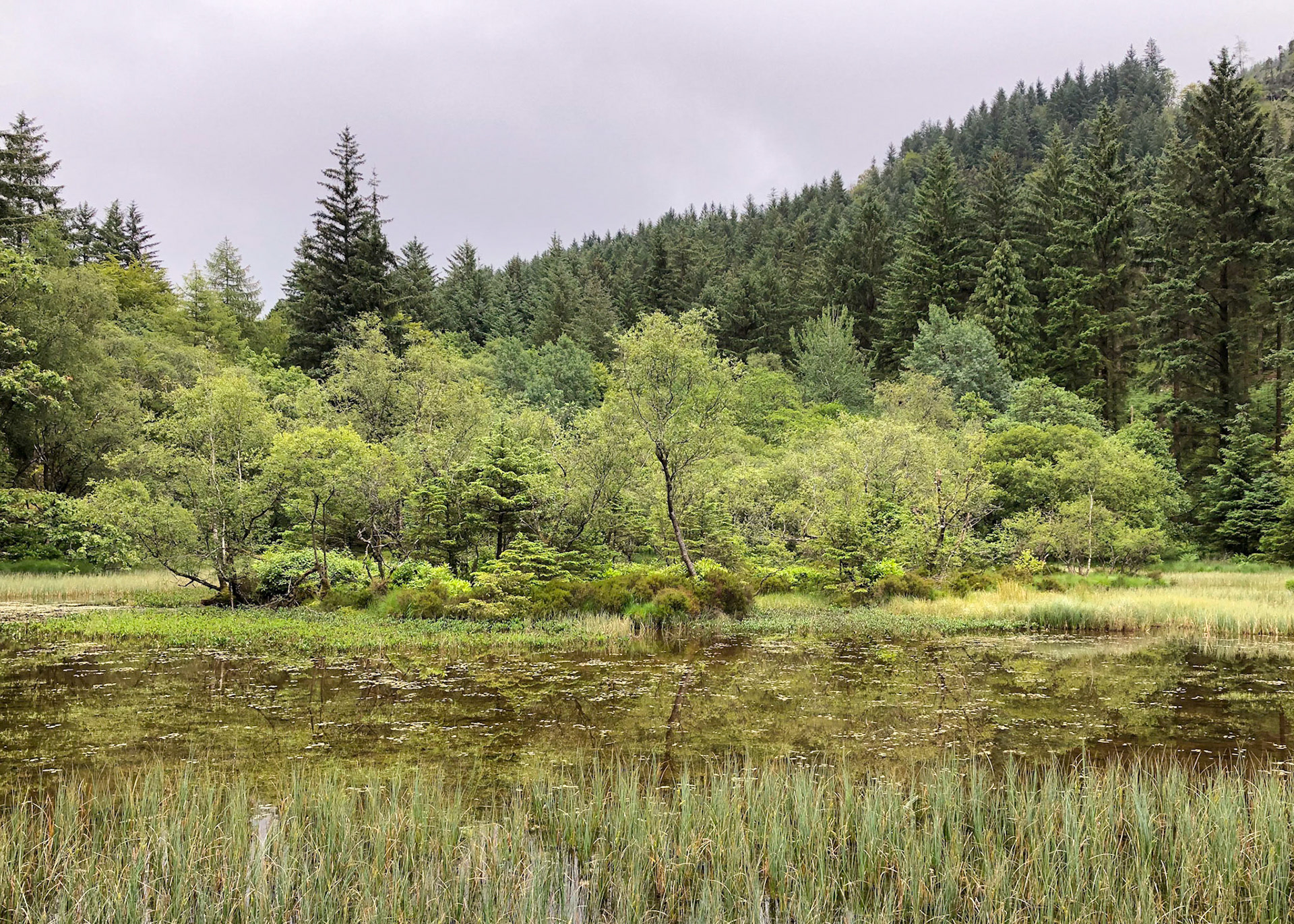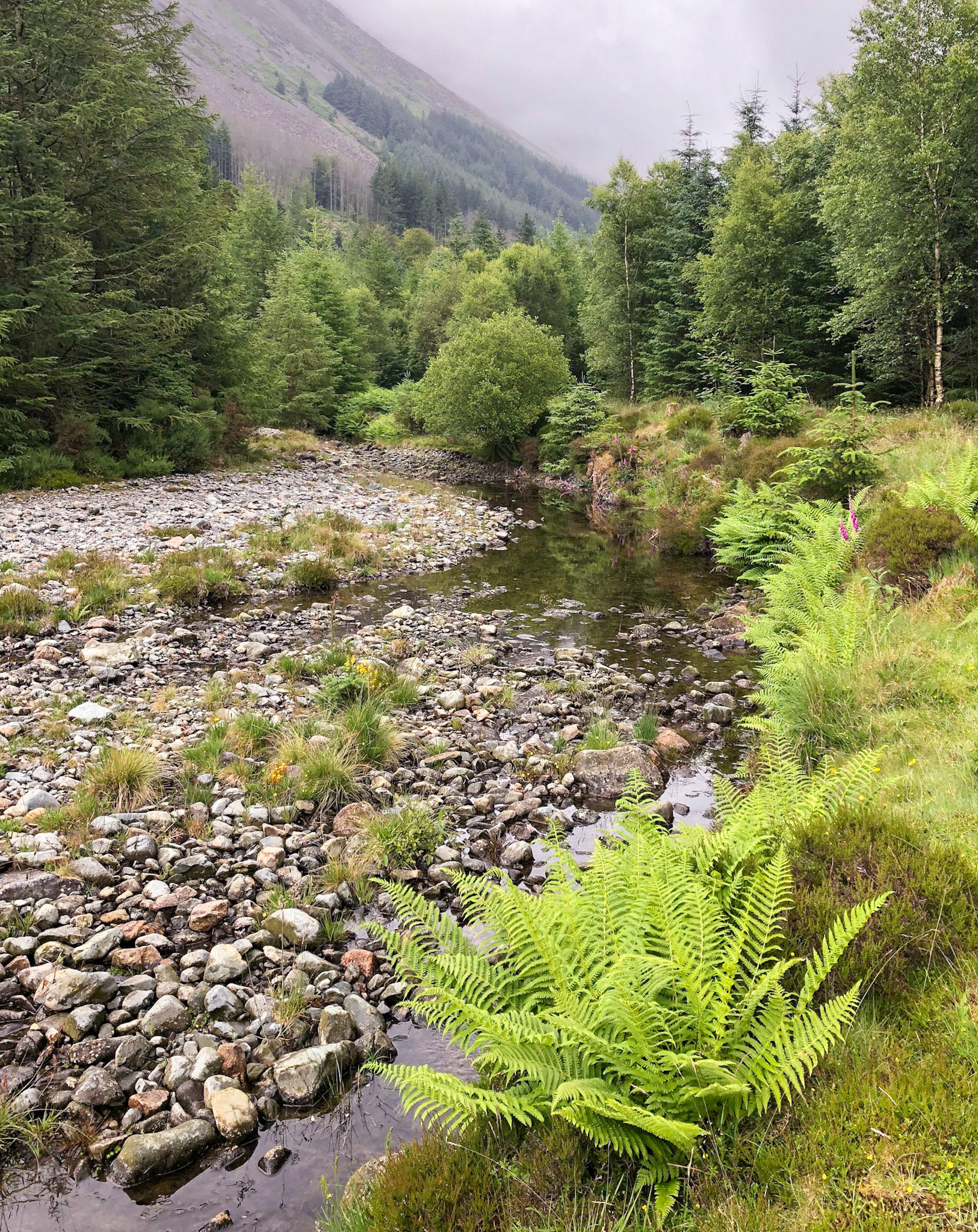 I had a great week on a Naturetrek tour, exploring the island of Coll and sampling the wildlife and landscapes. We saw otters on 4 out of 6 days and I managed to take some decent photos for a change. The orchids and beaches were another highlight.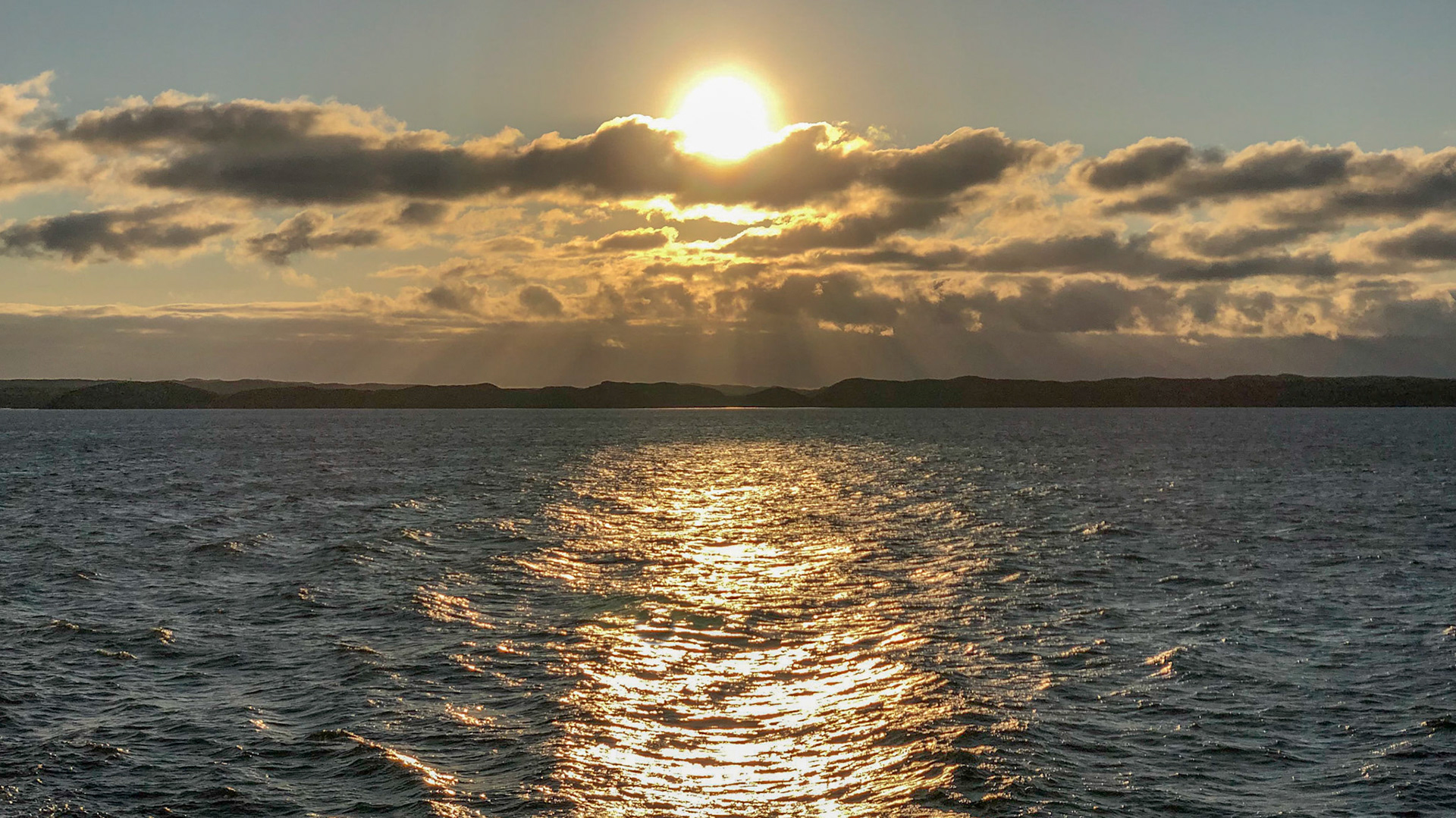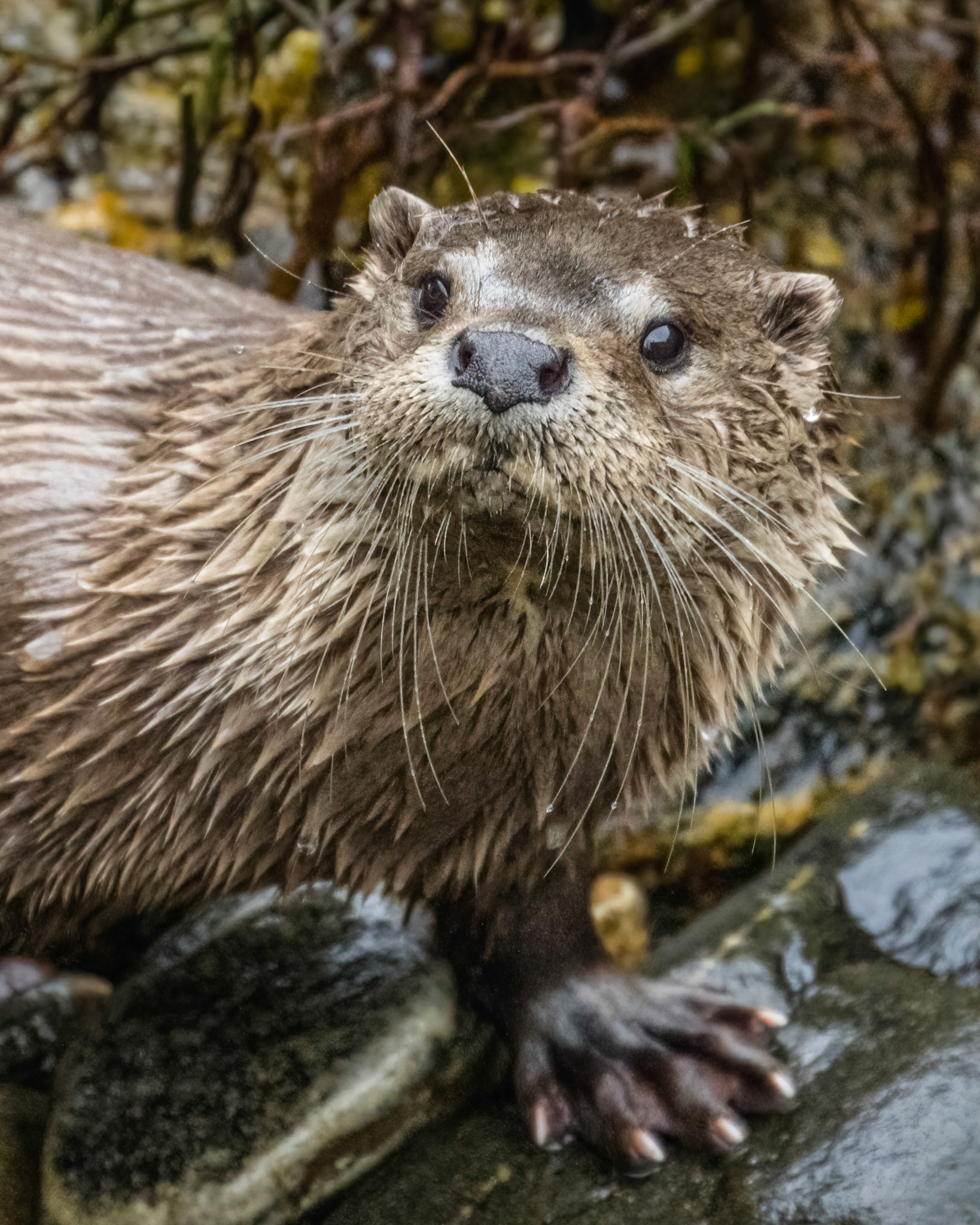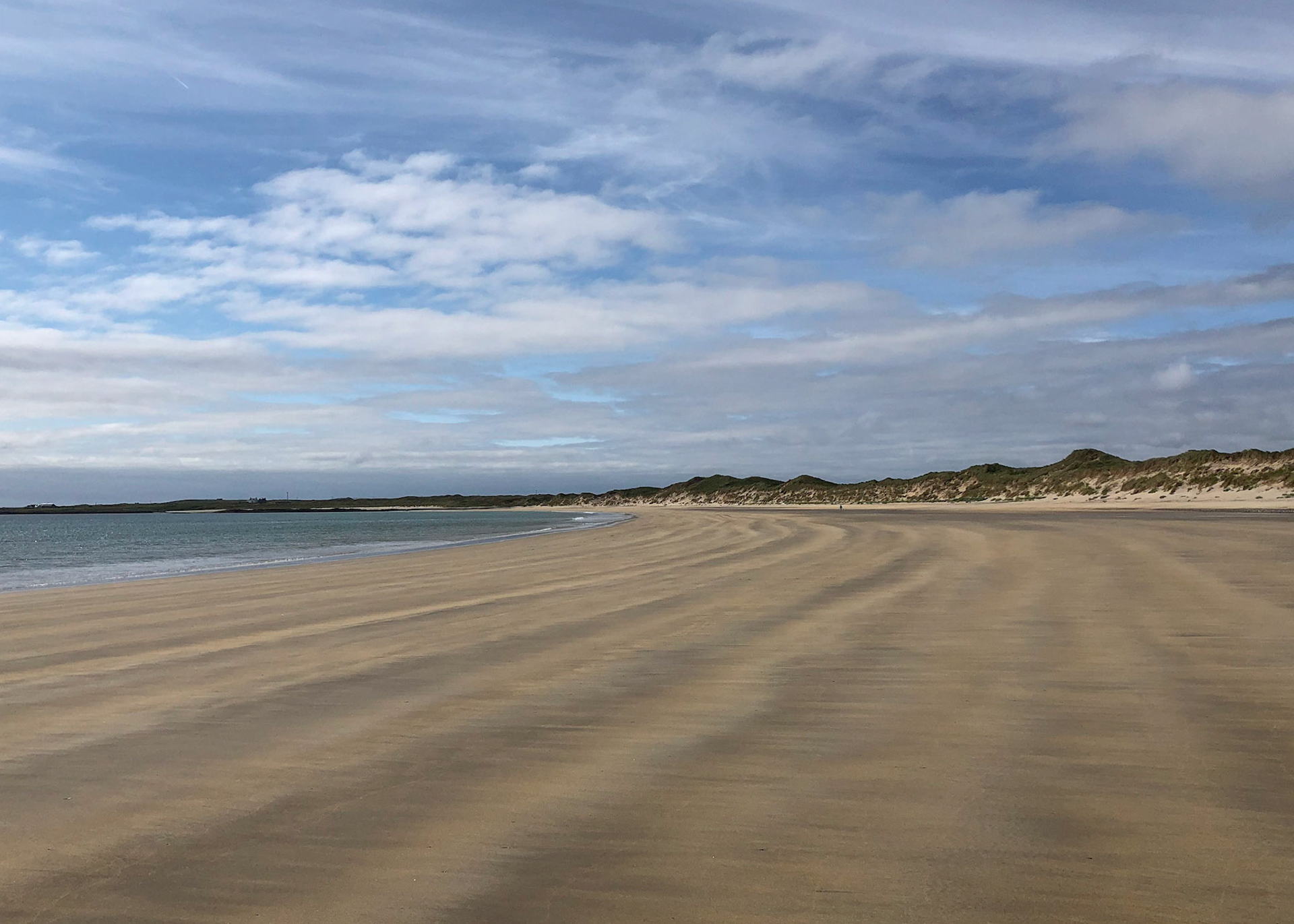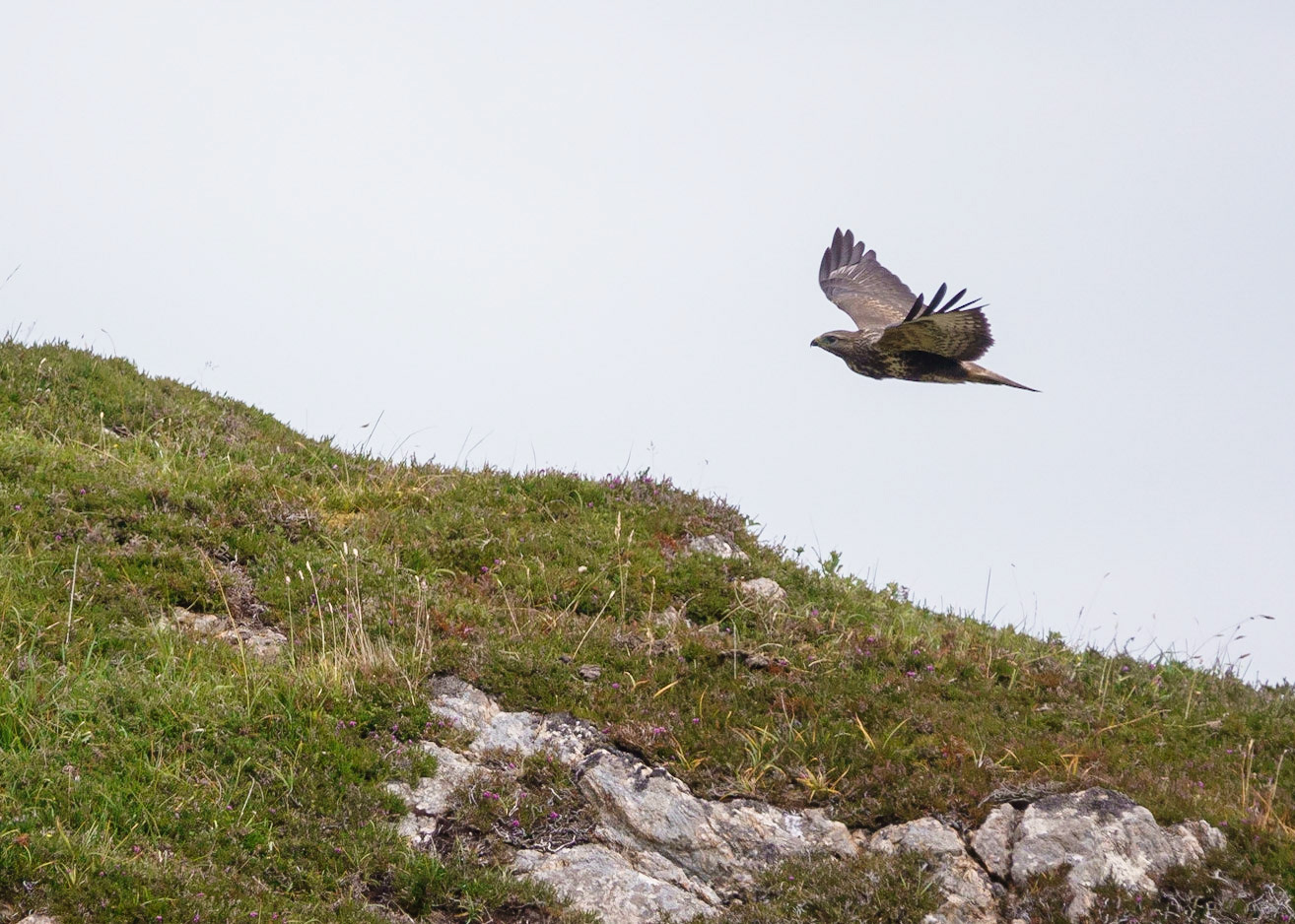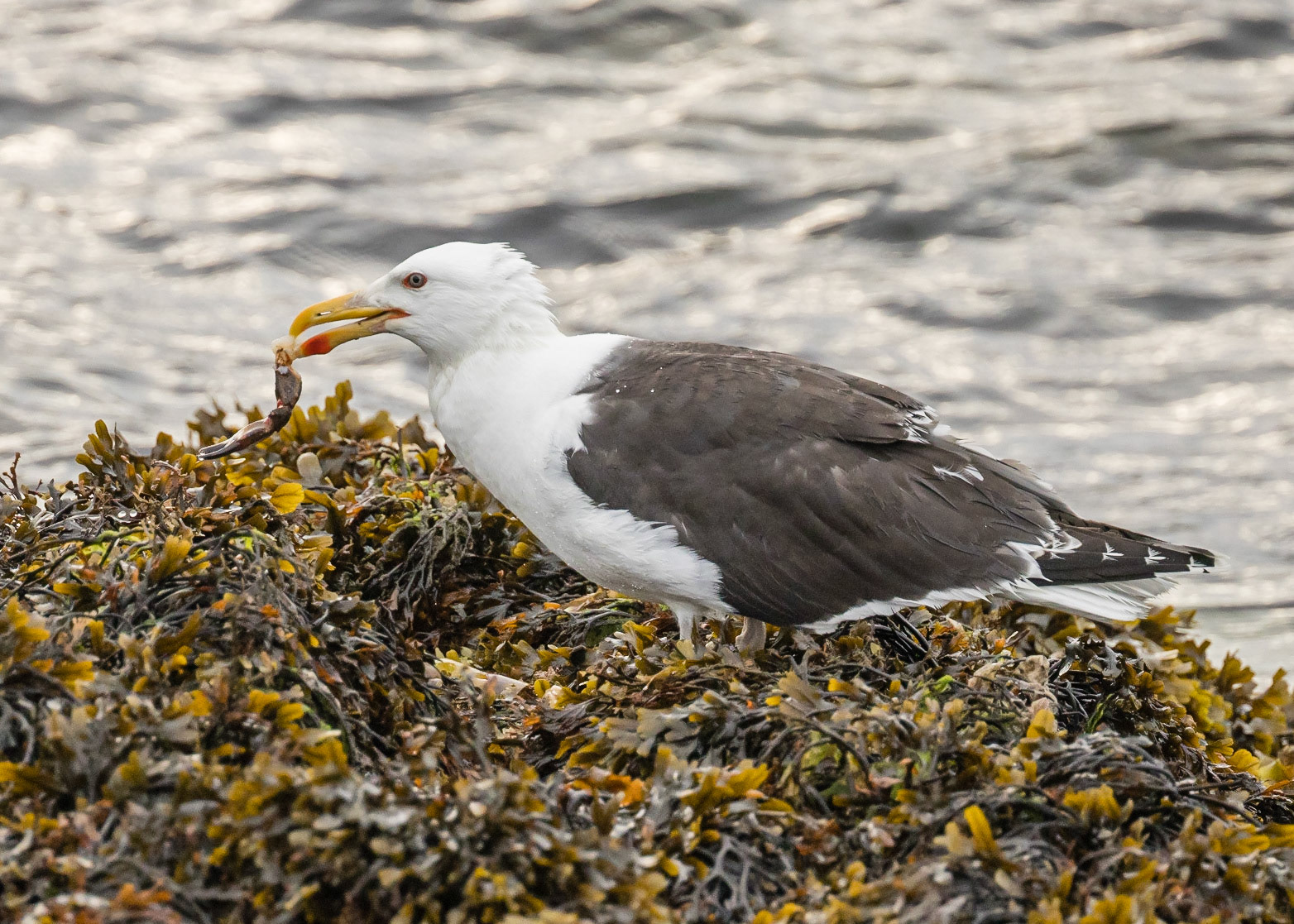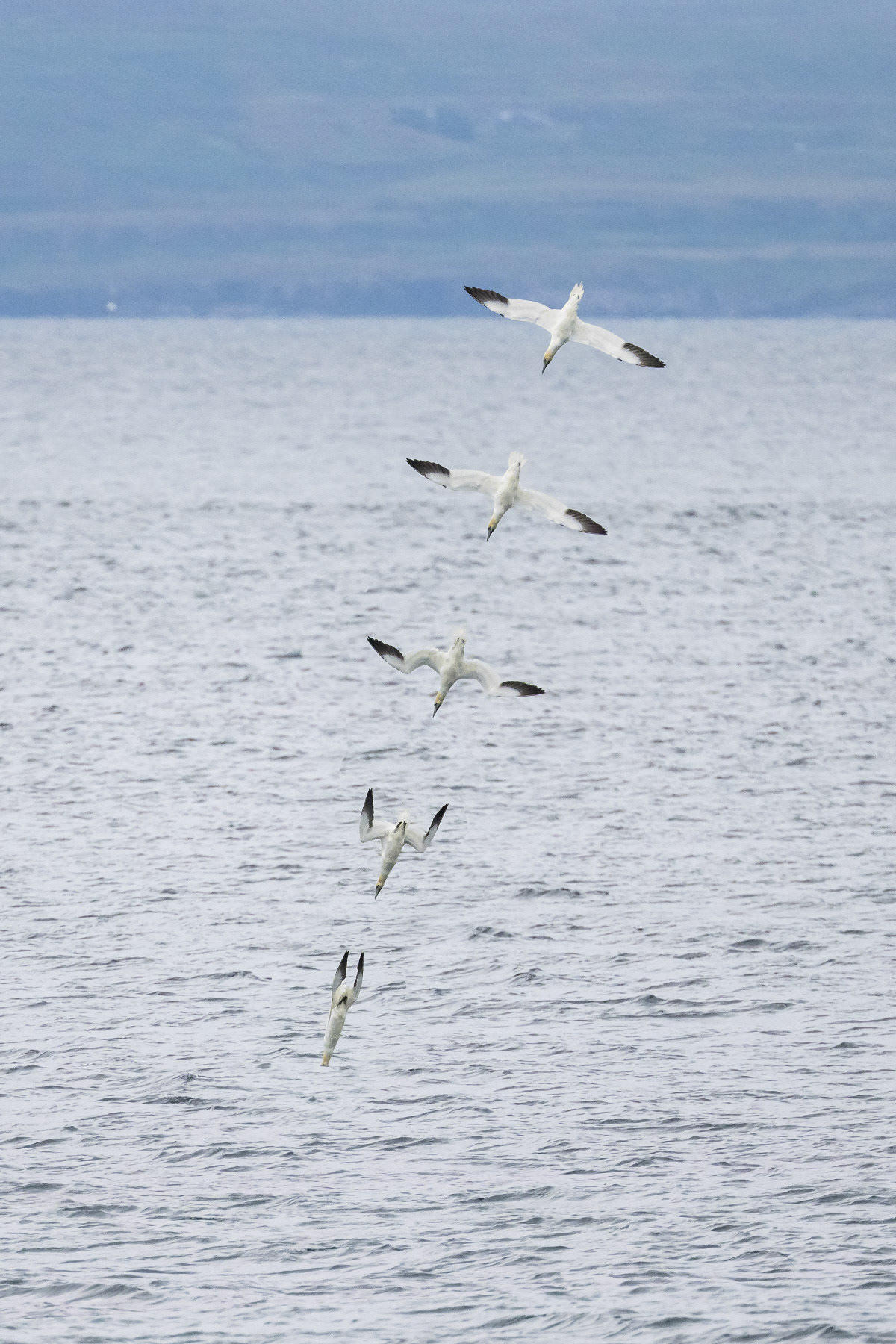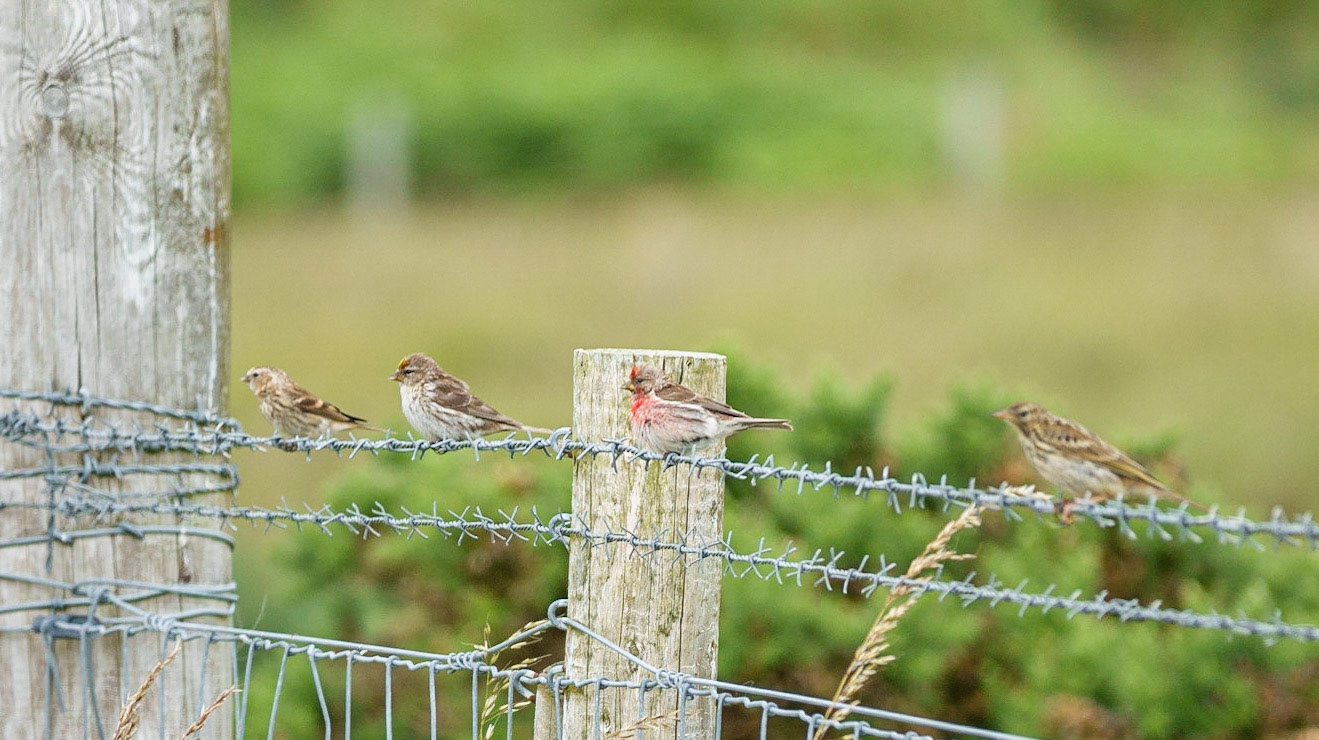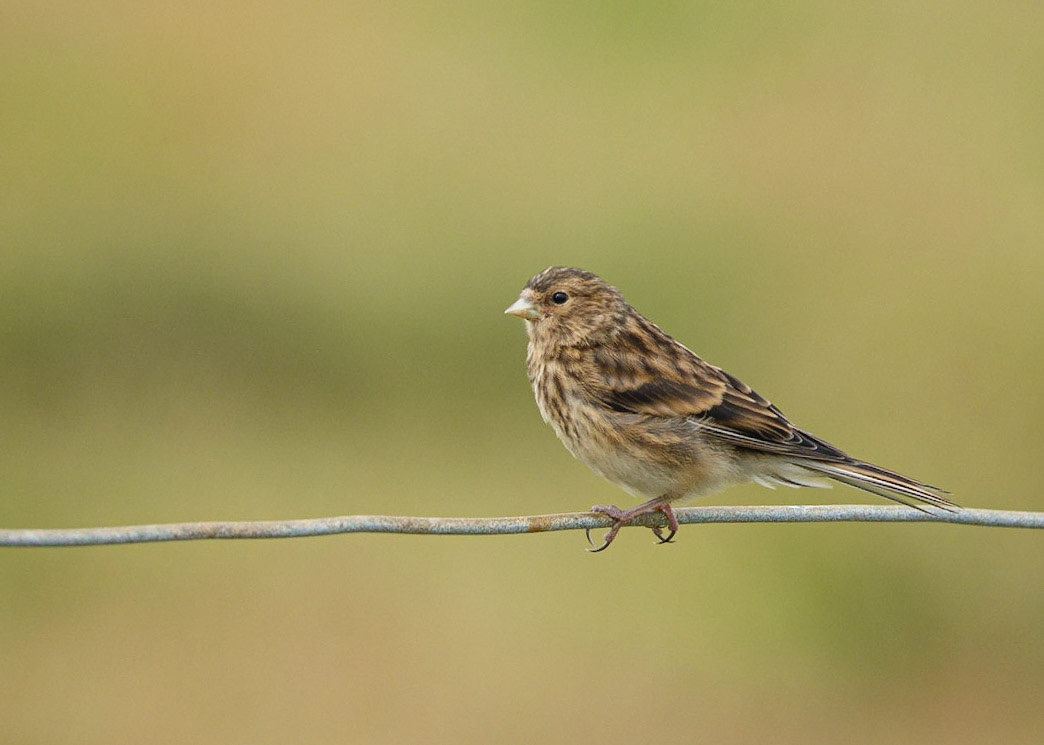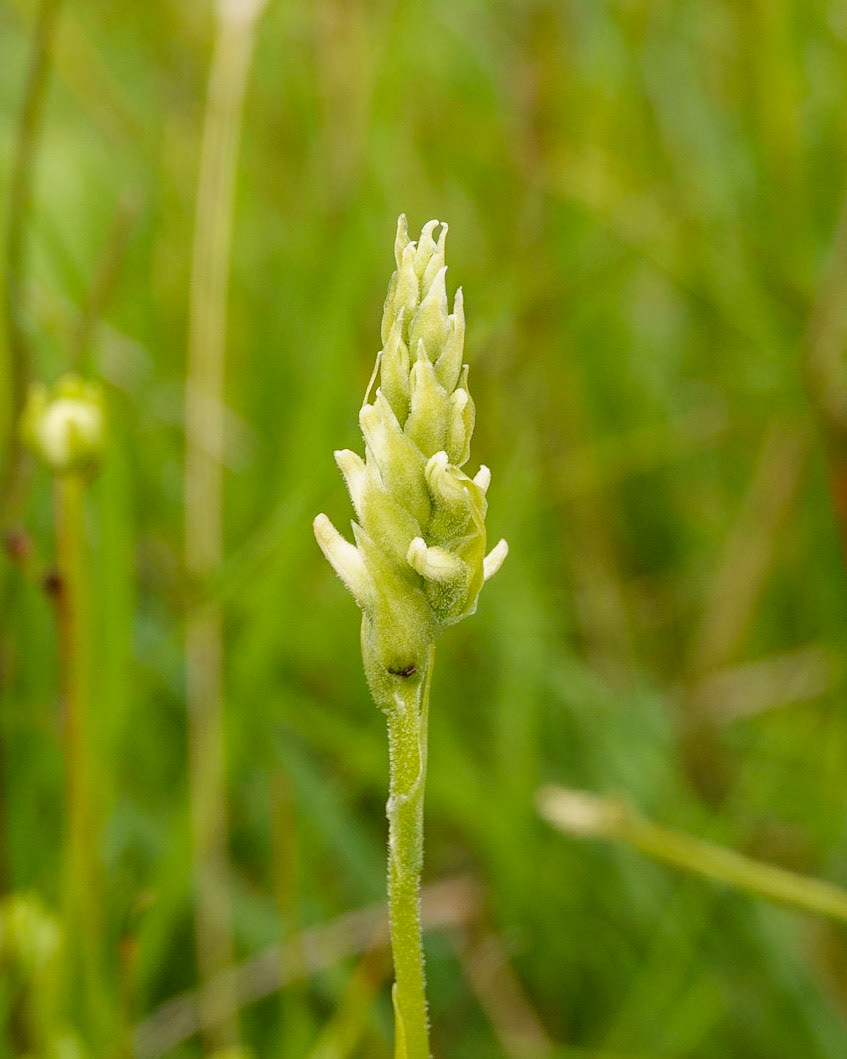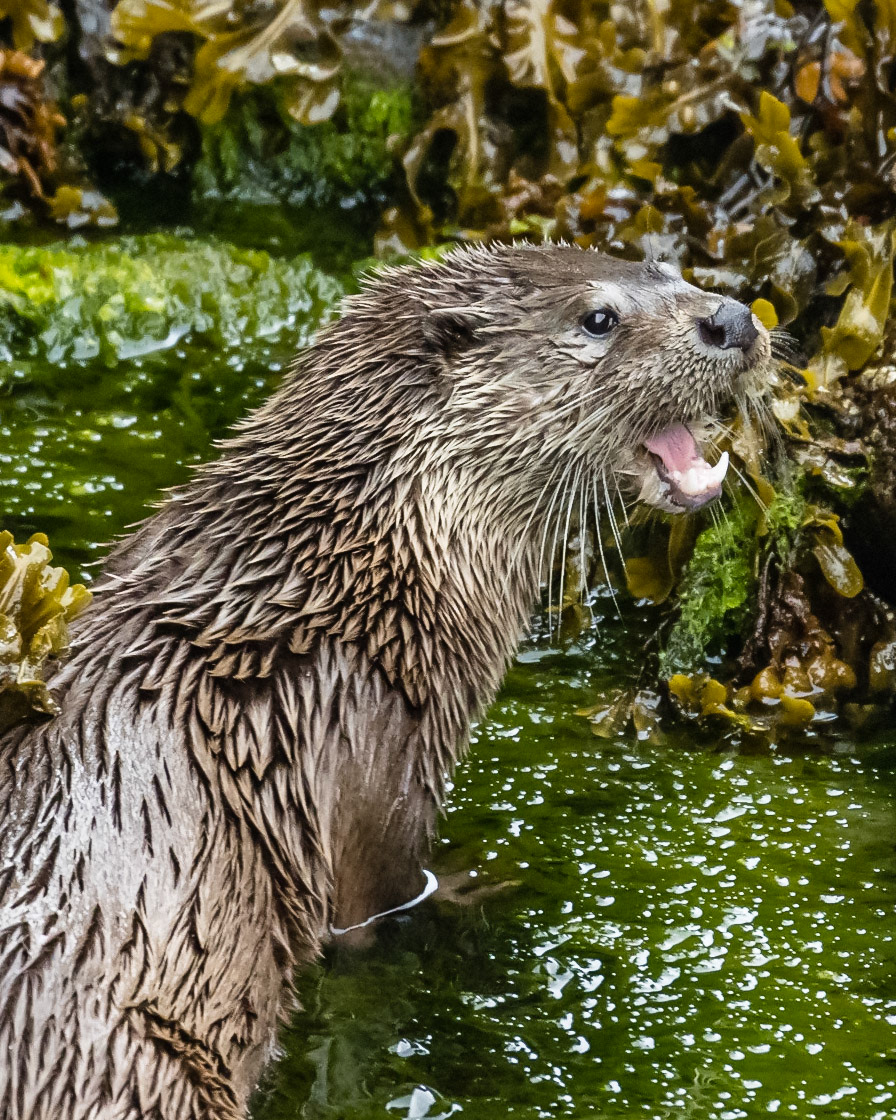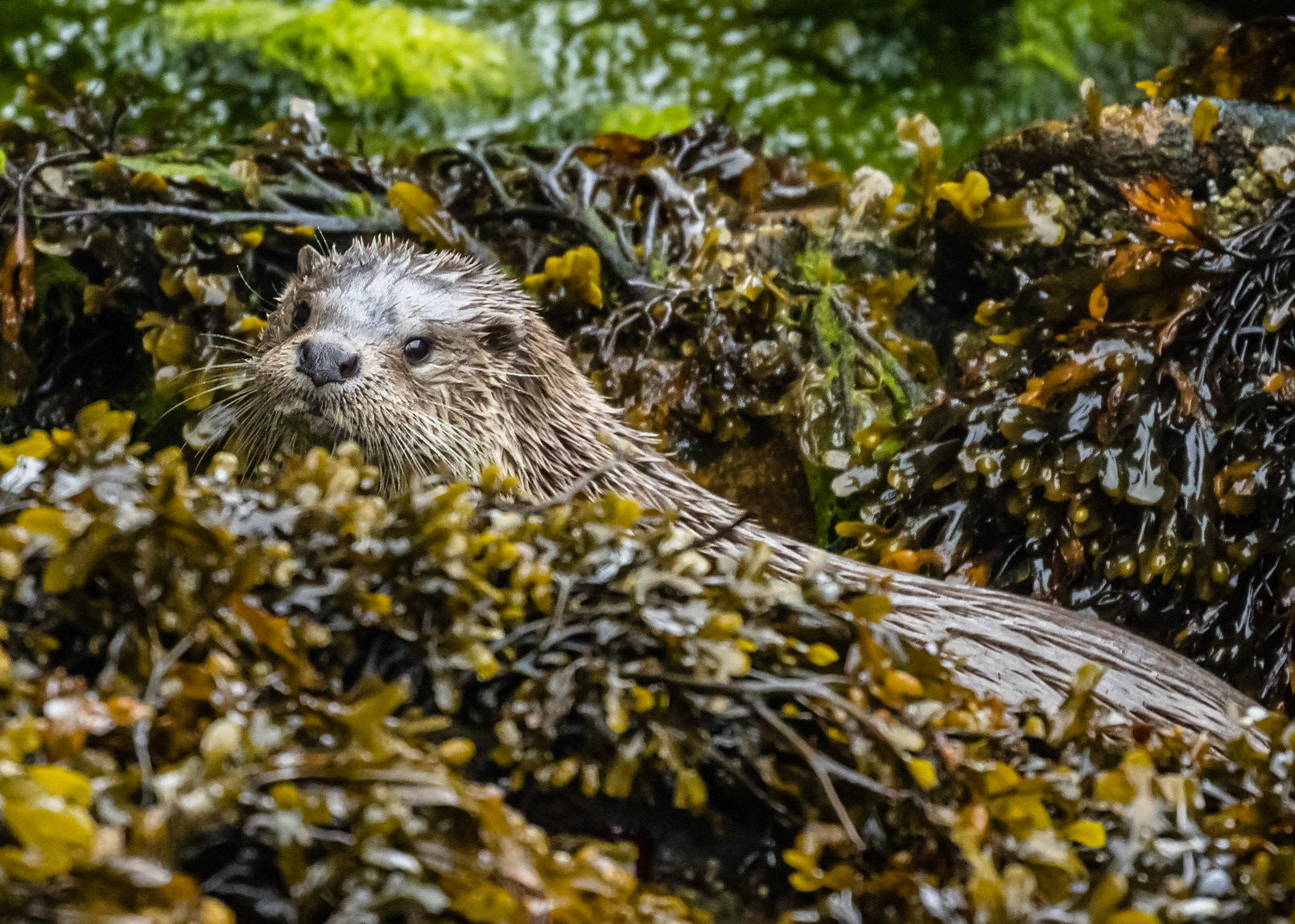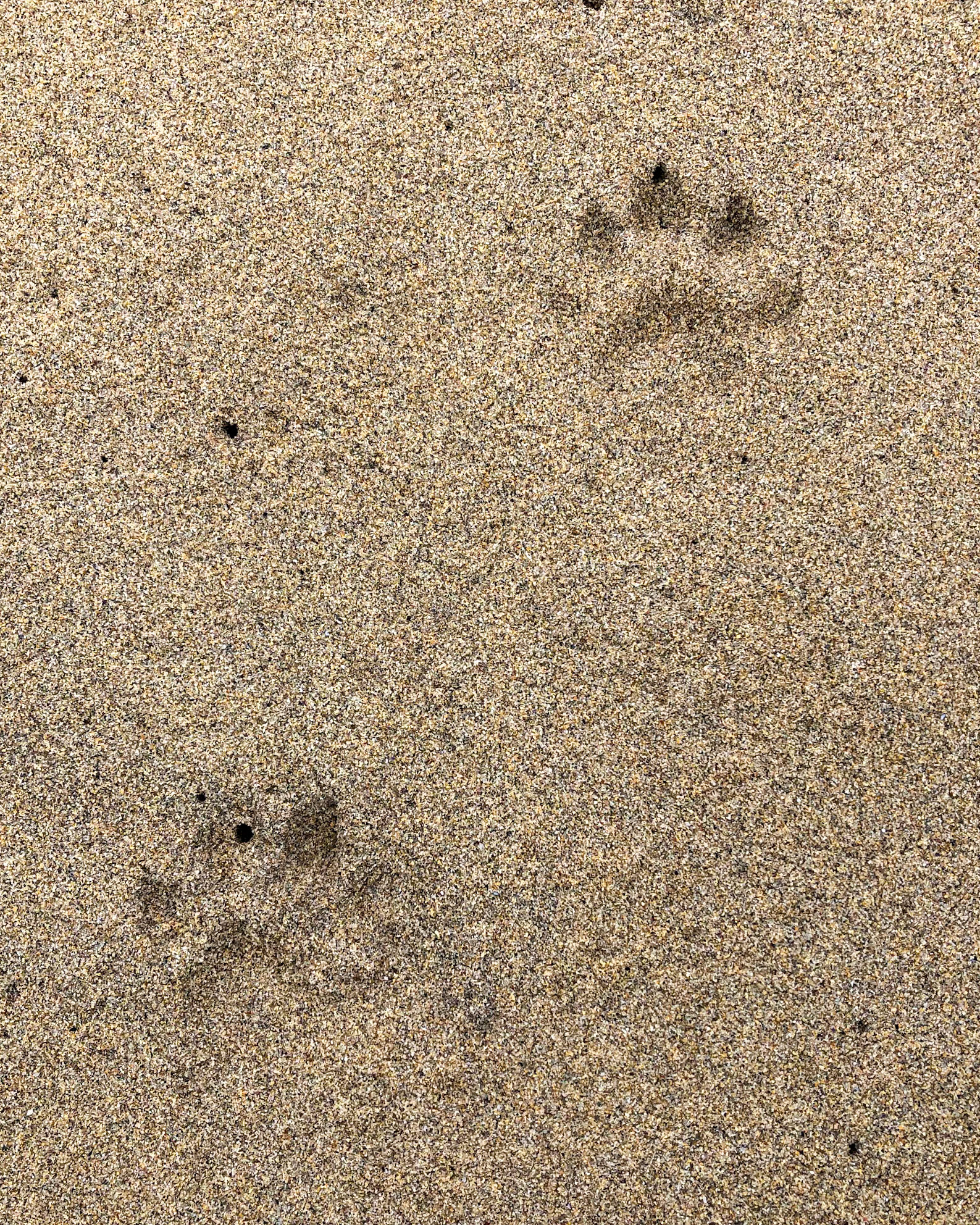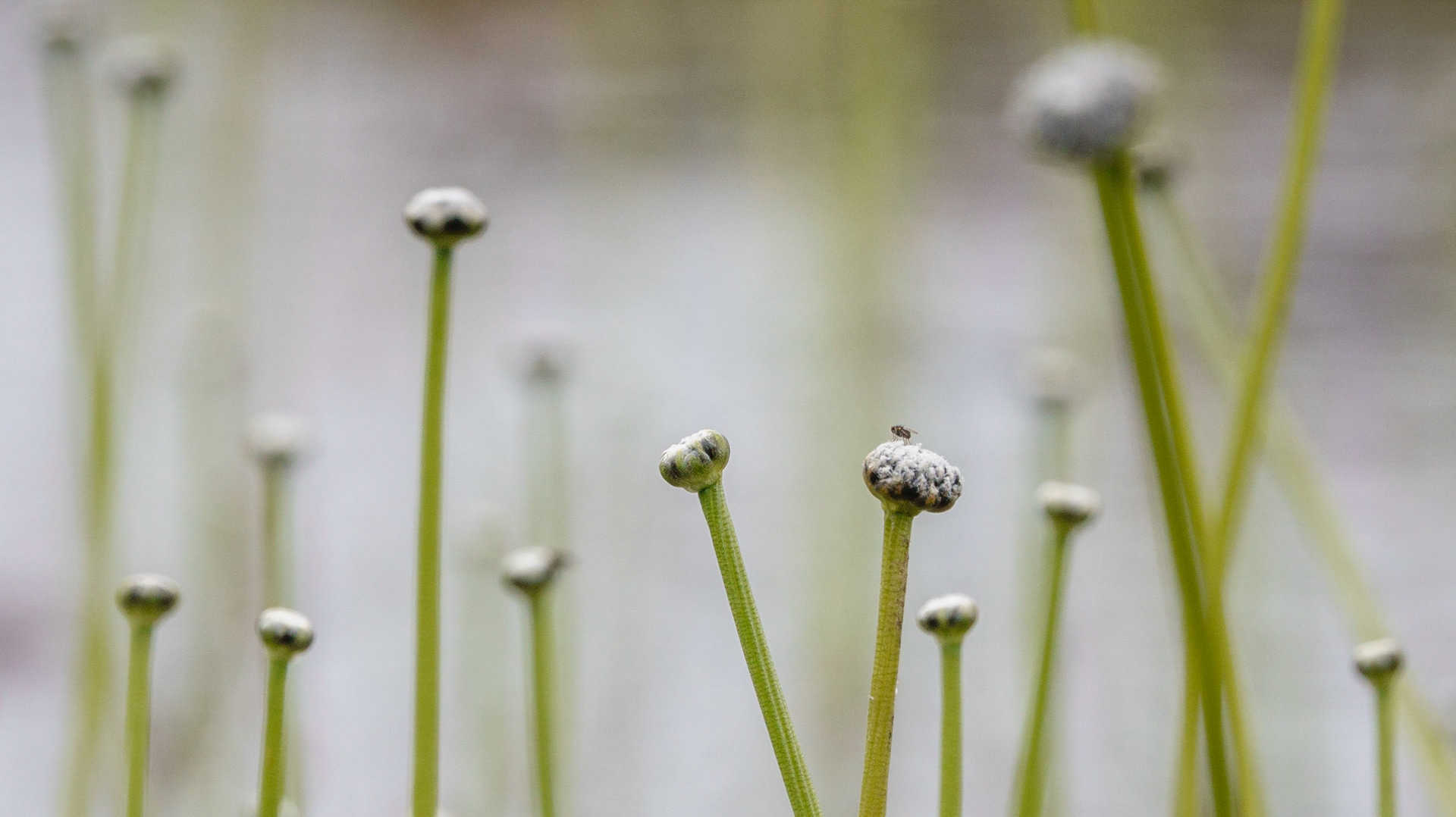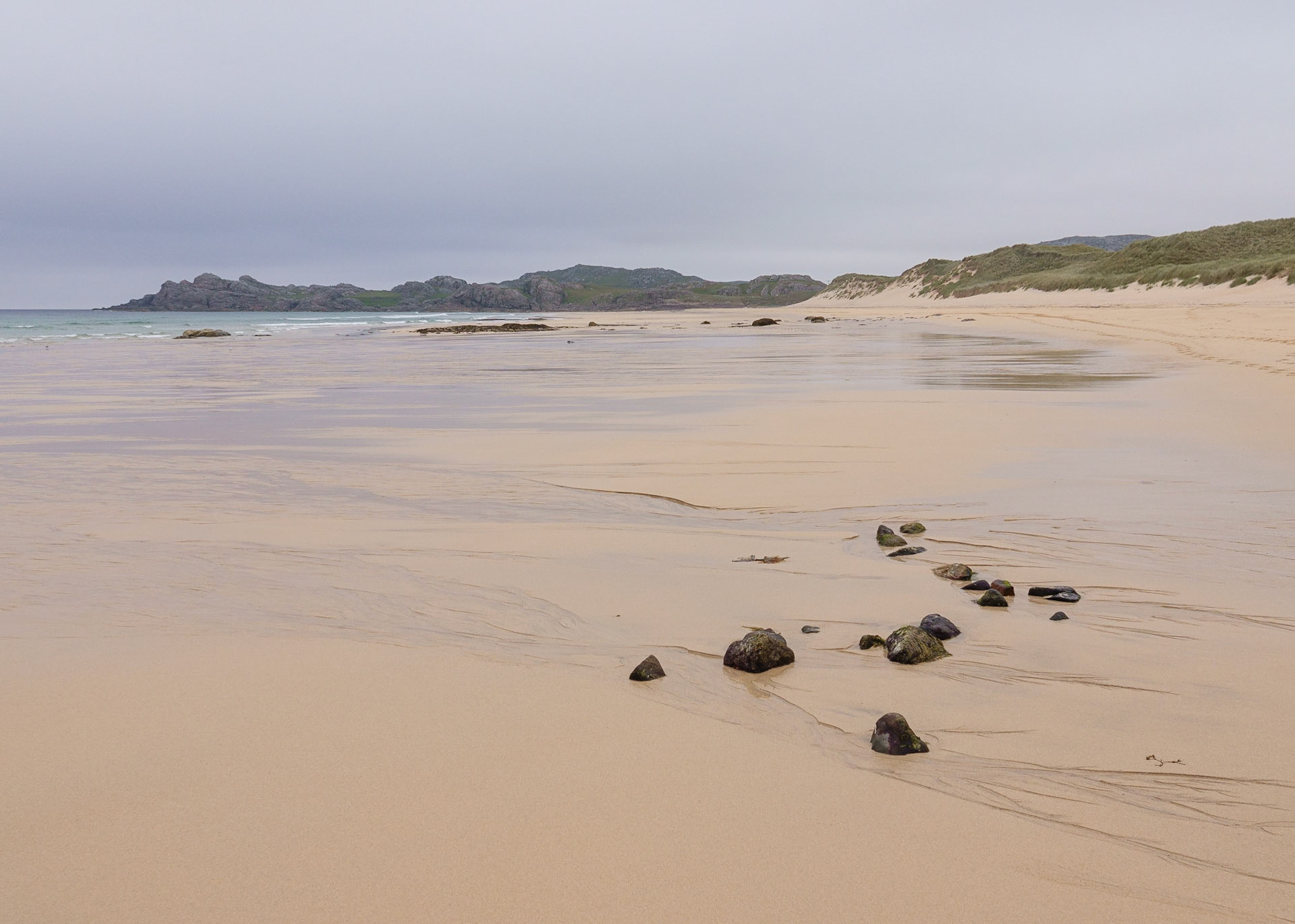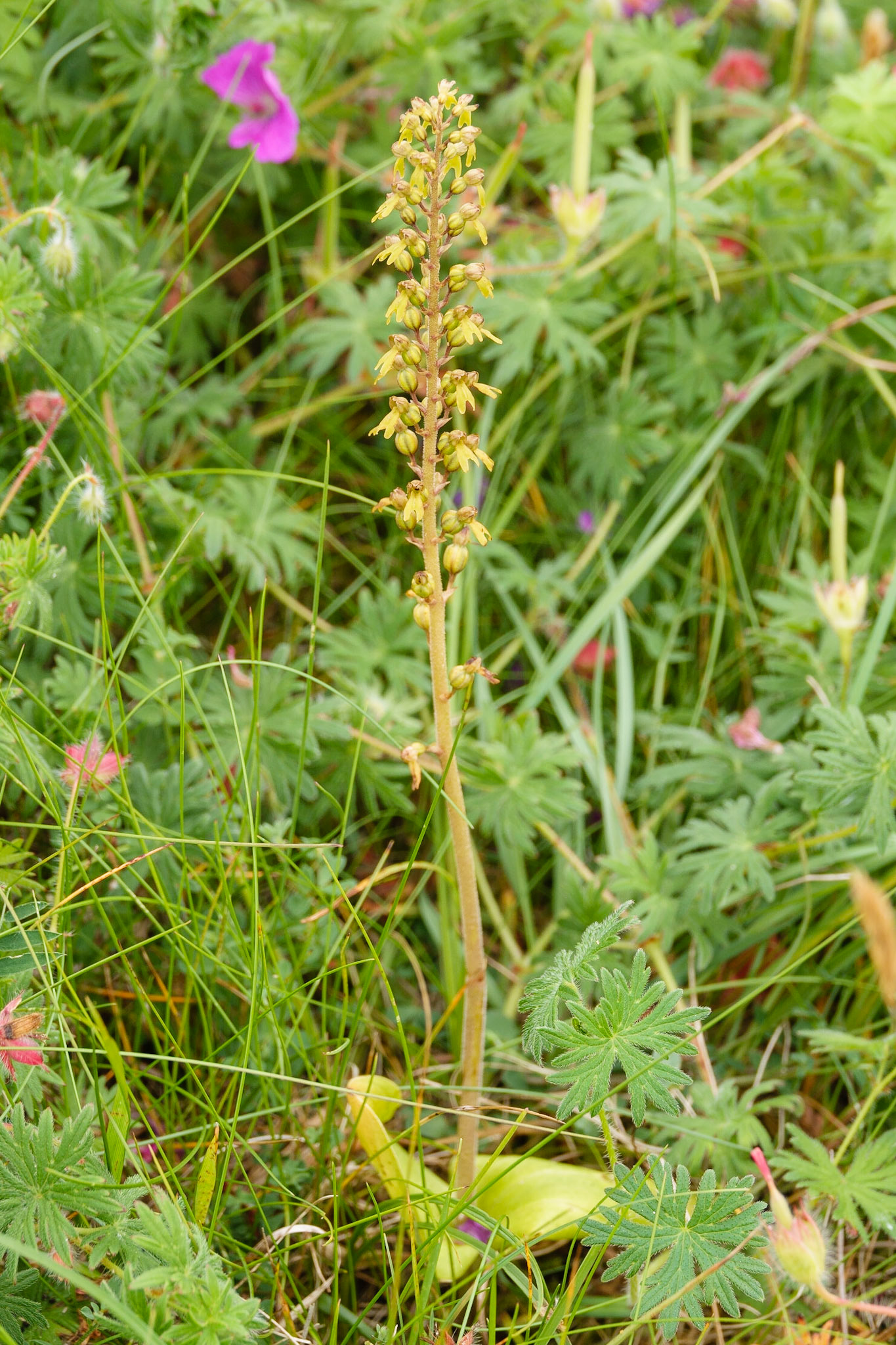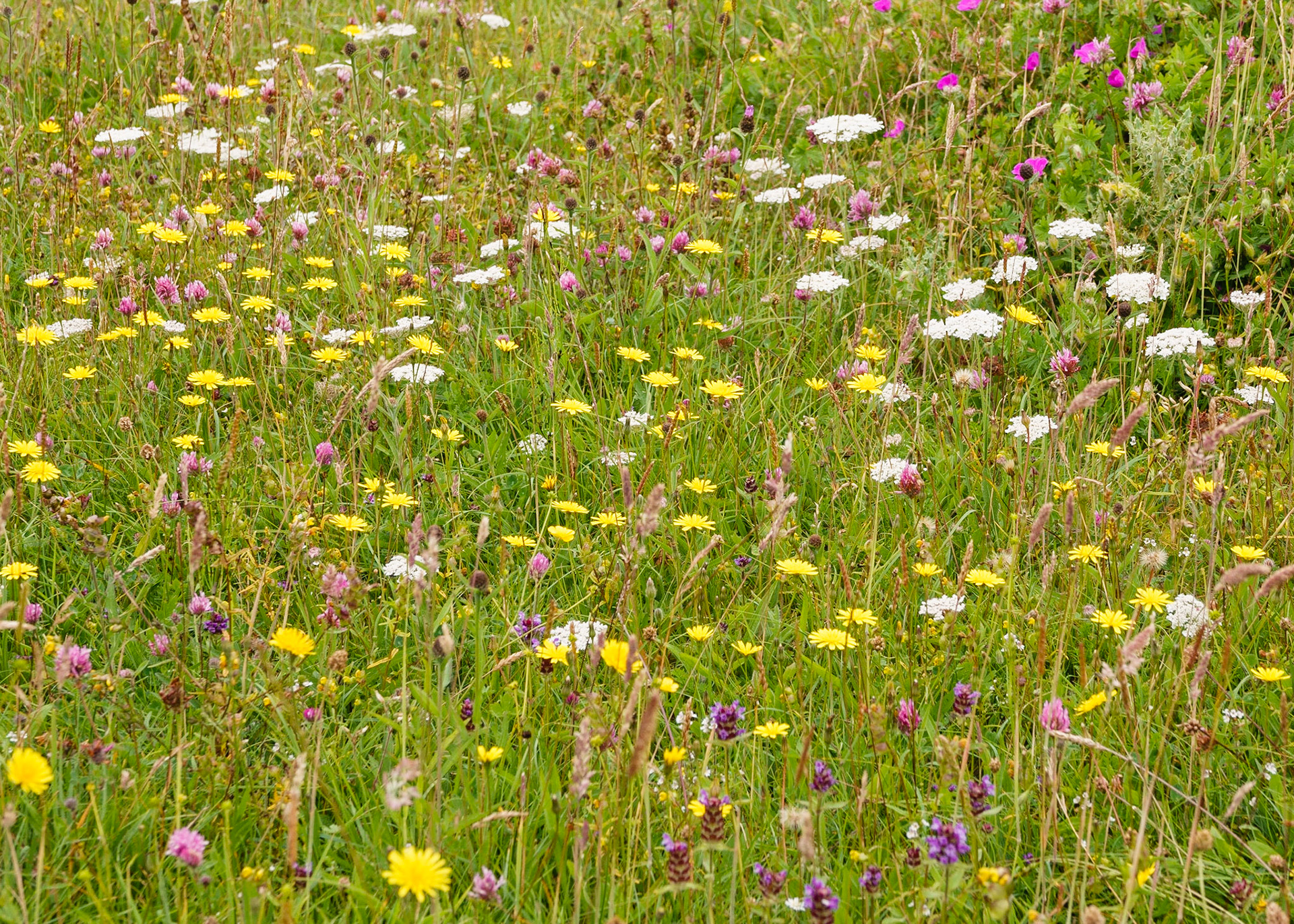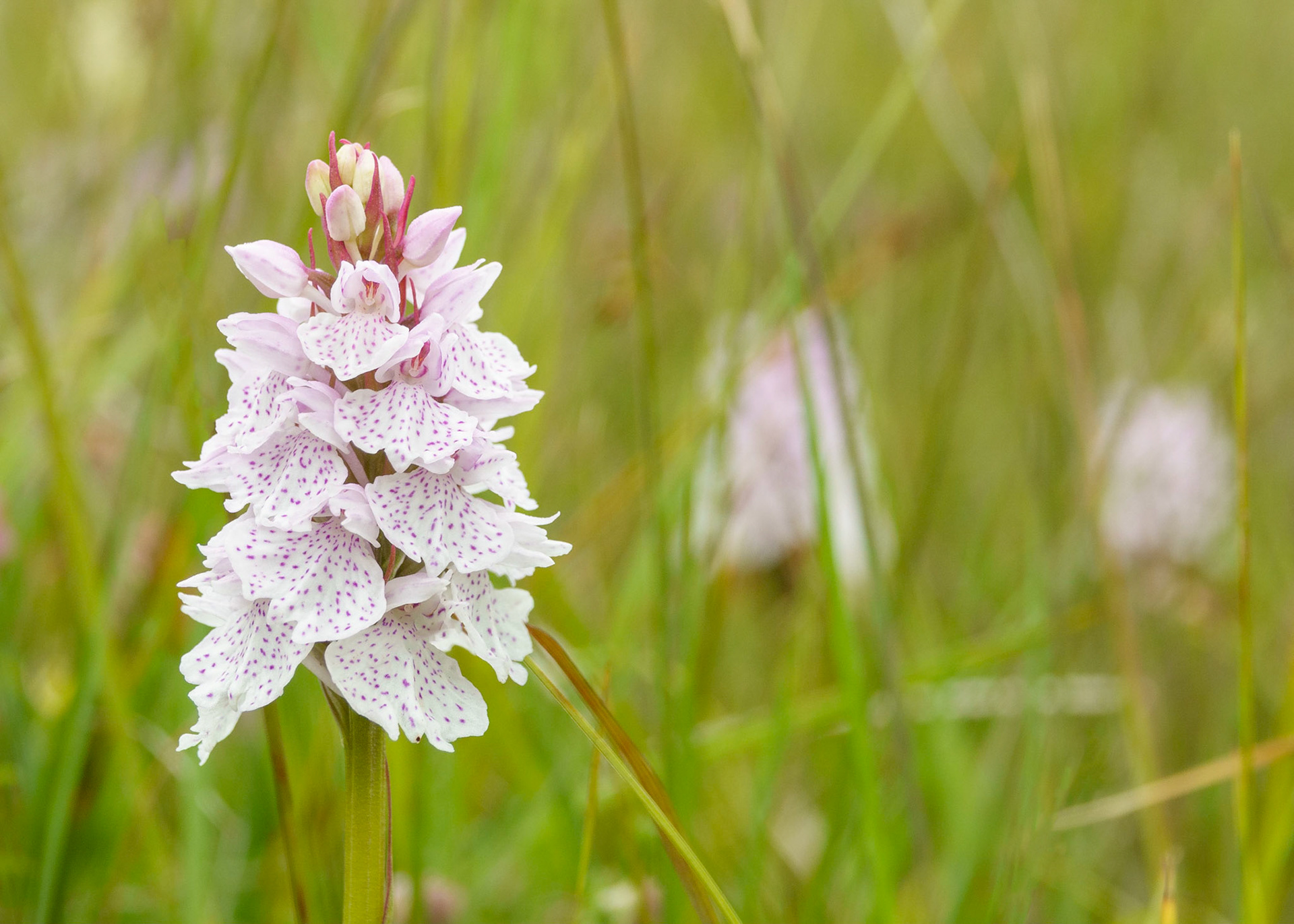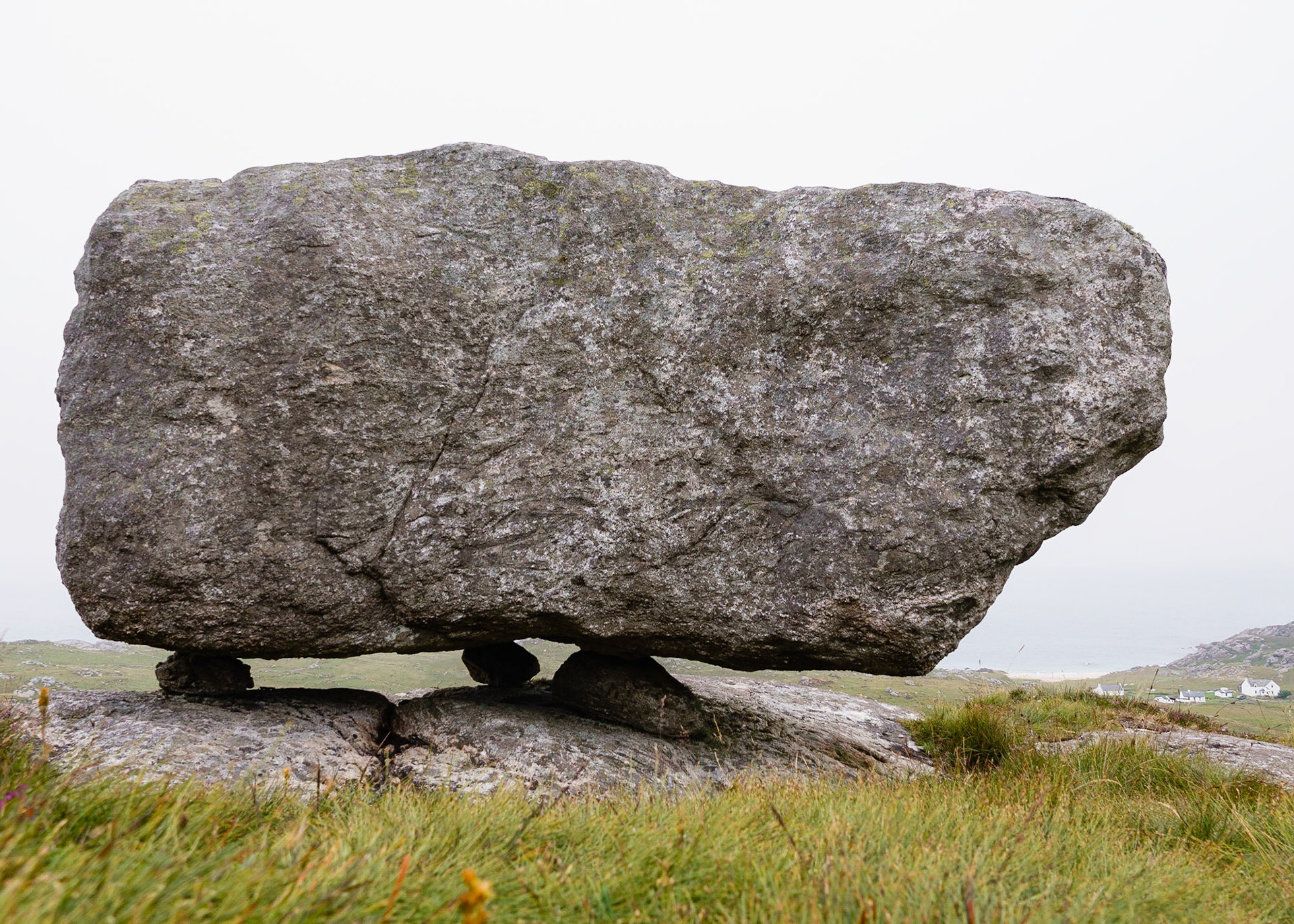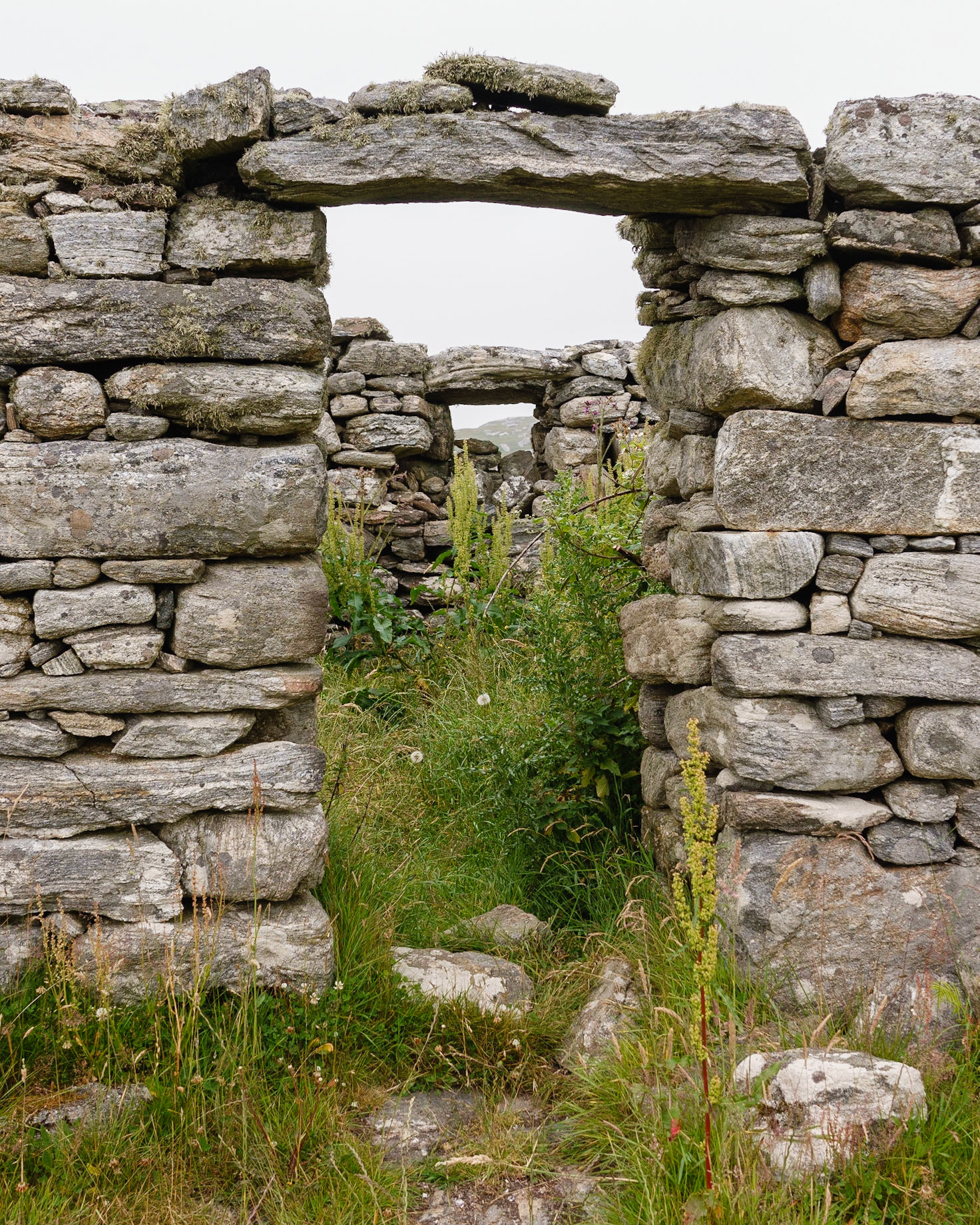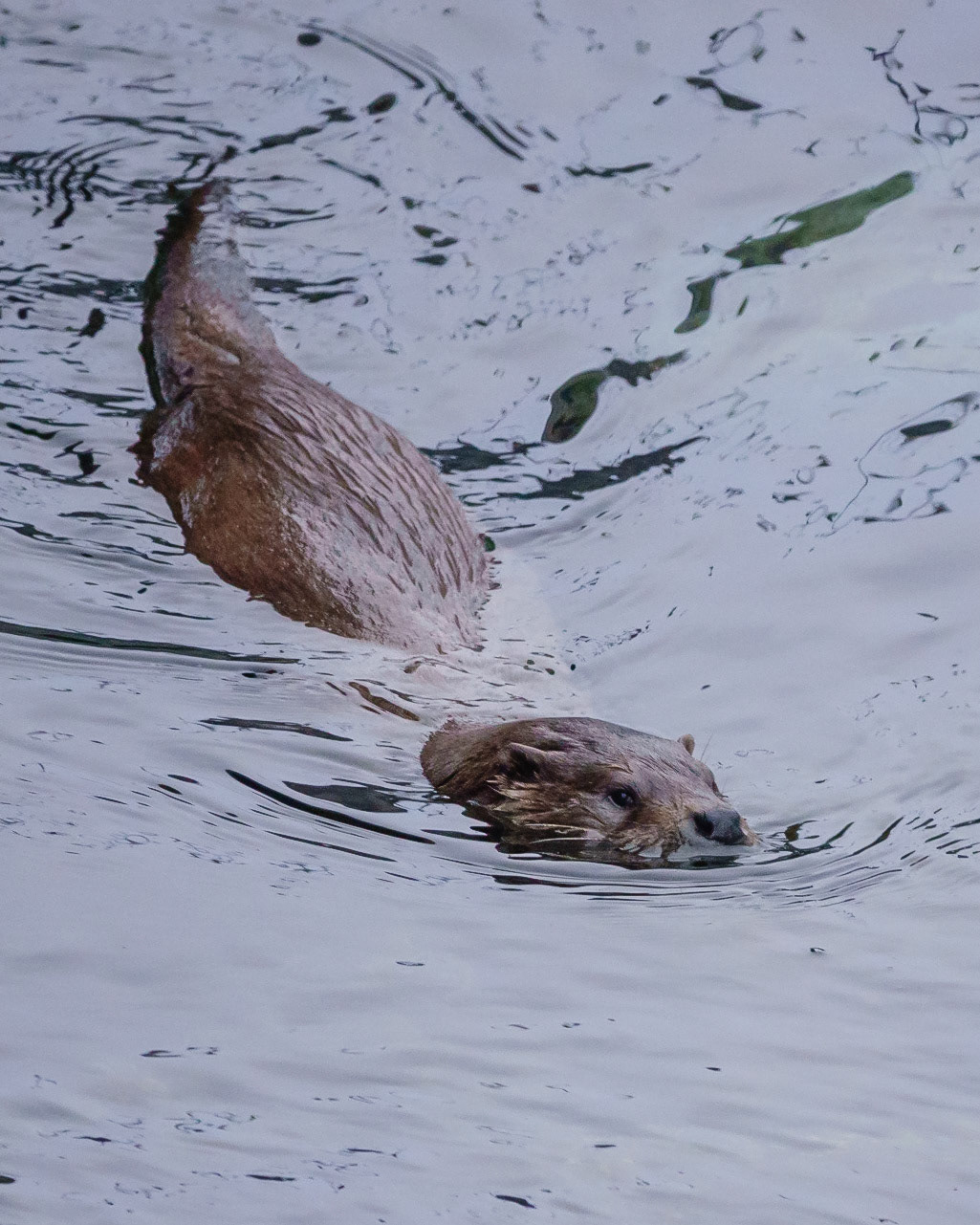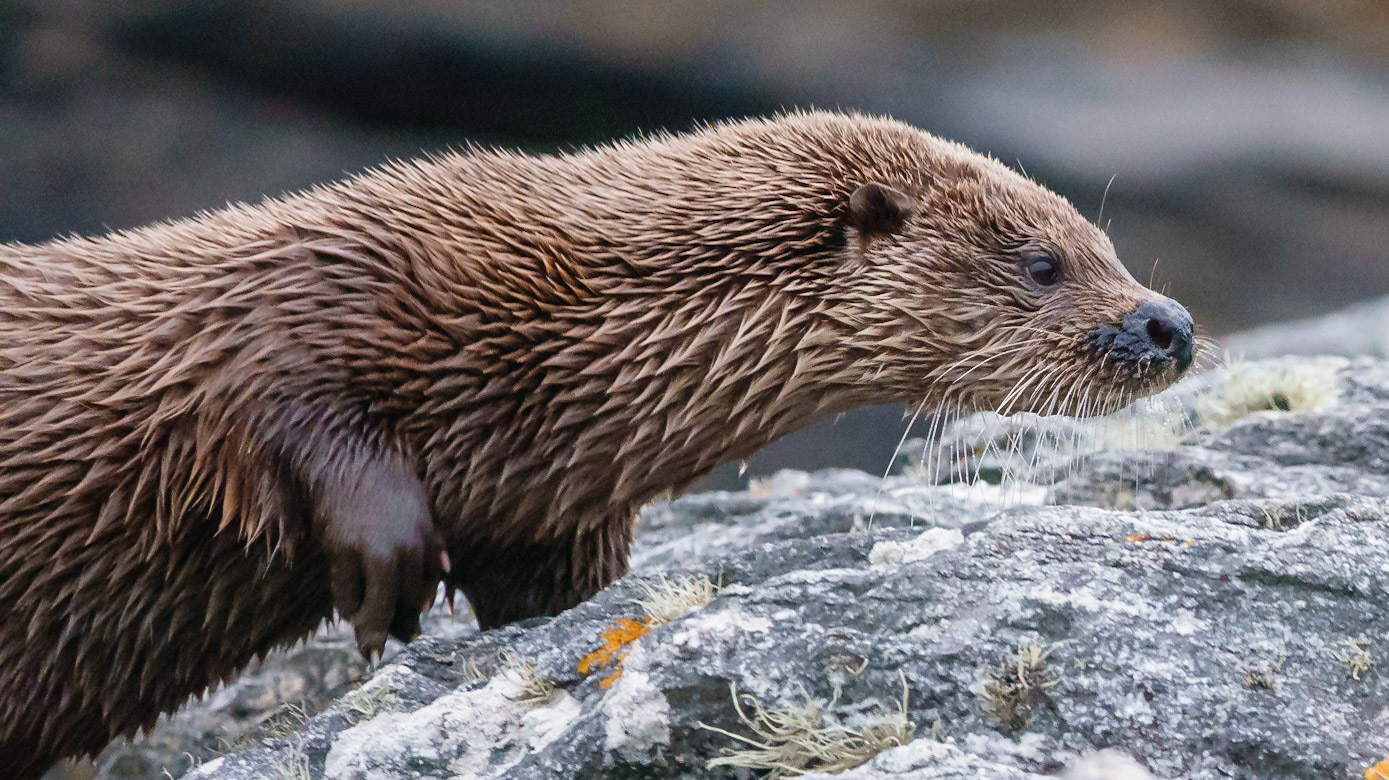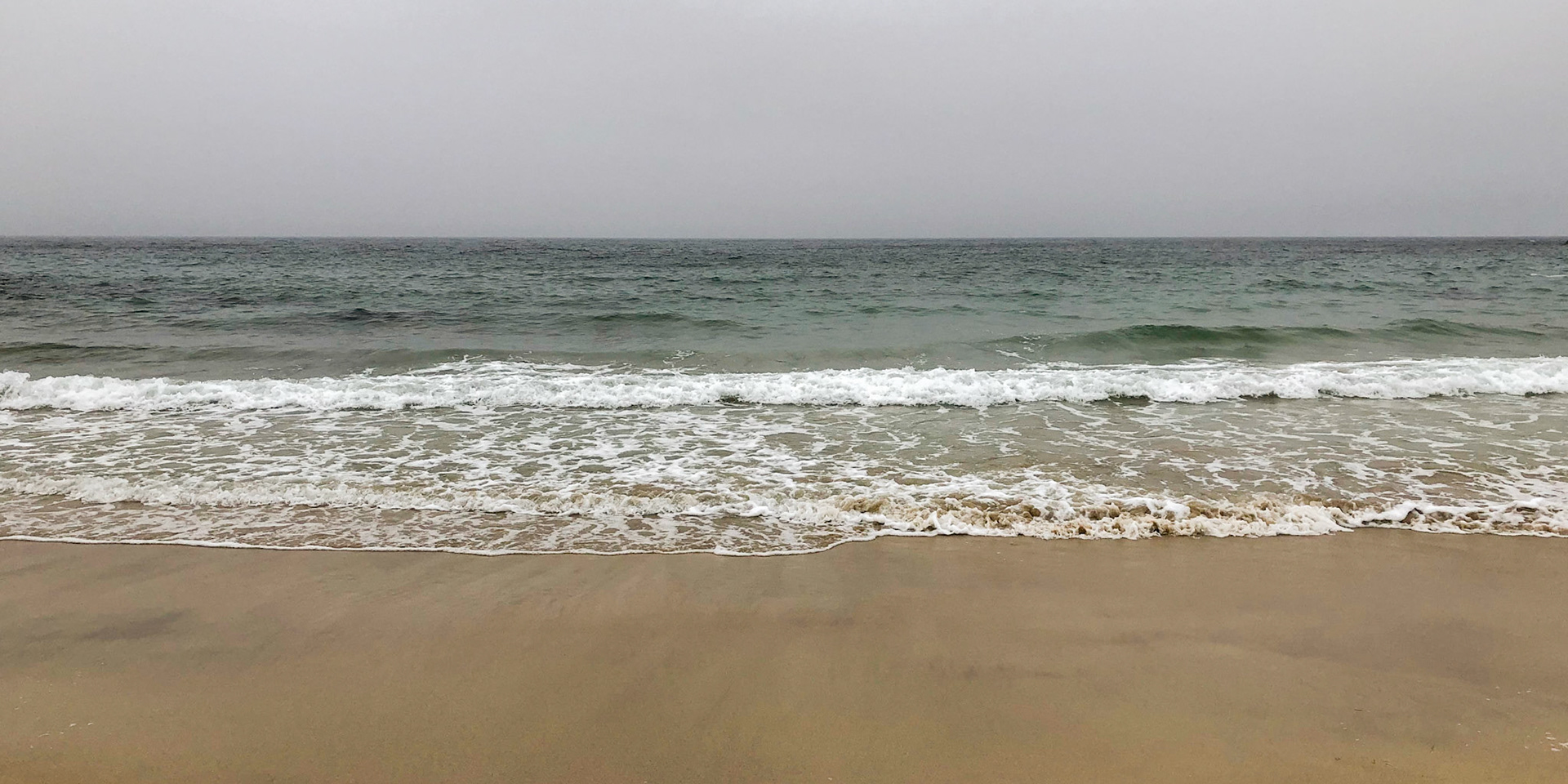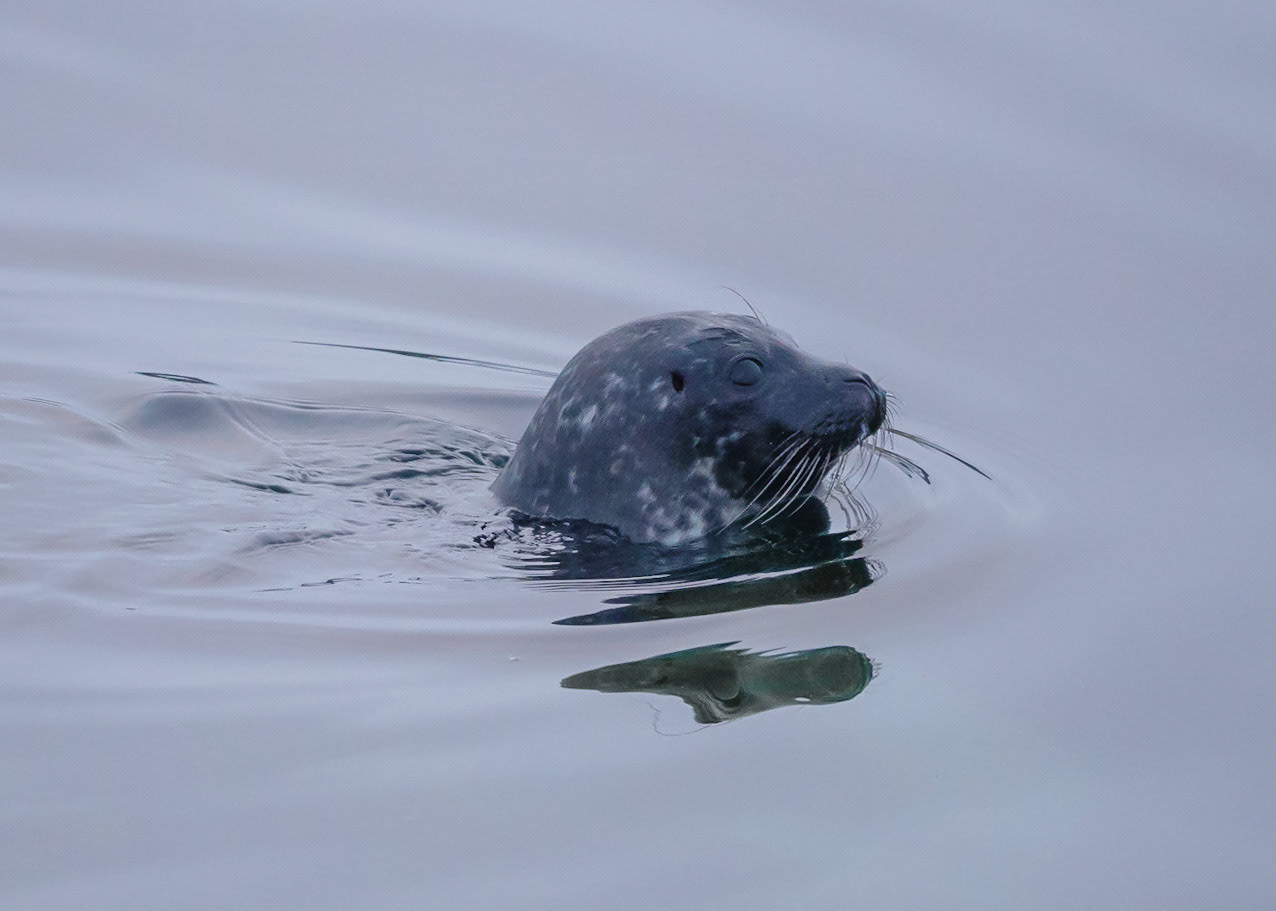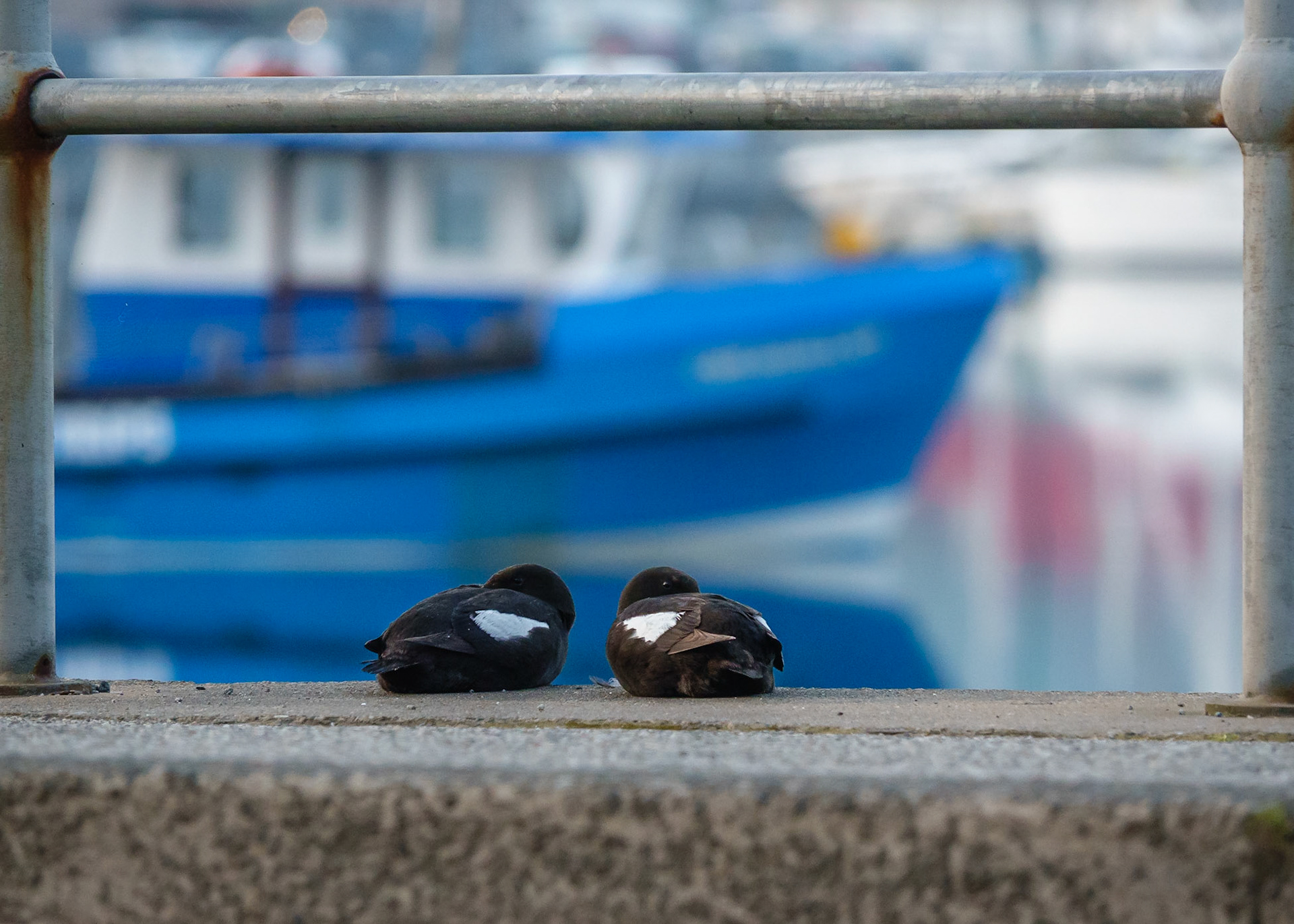 Life, or more correctly work, has been a little chaotic so I haven't been out with a camera as much as I would like. There are lots of baby birds around but at this time of year a lot of wildlife remains quite hidden, protecting their young. July and August can often be the worst time of year for wildlife photography but I have a trip to Scotland planned and a break will hopefully recharge my batteries.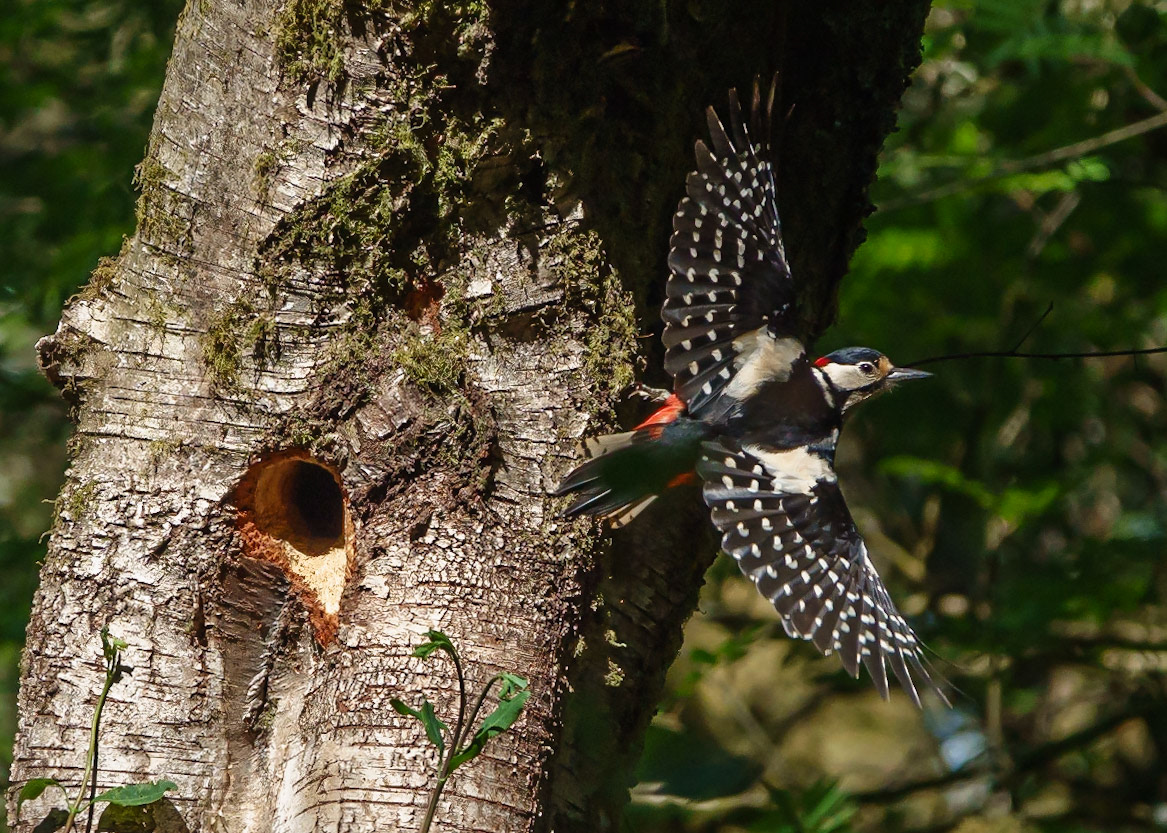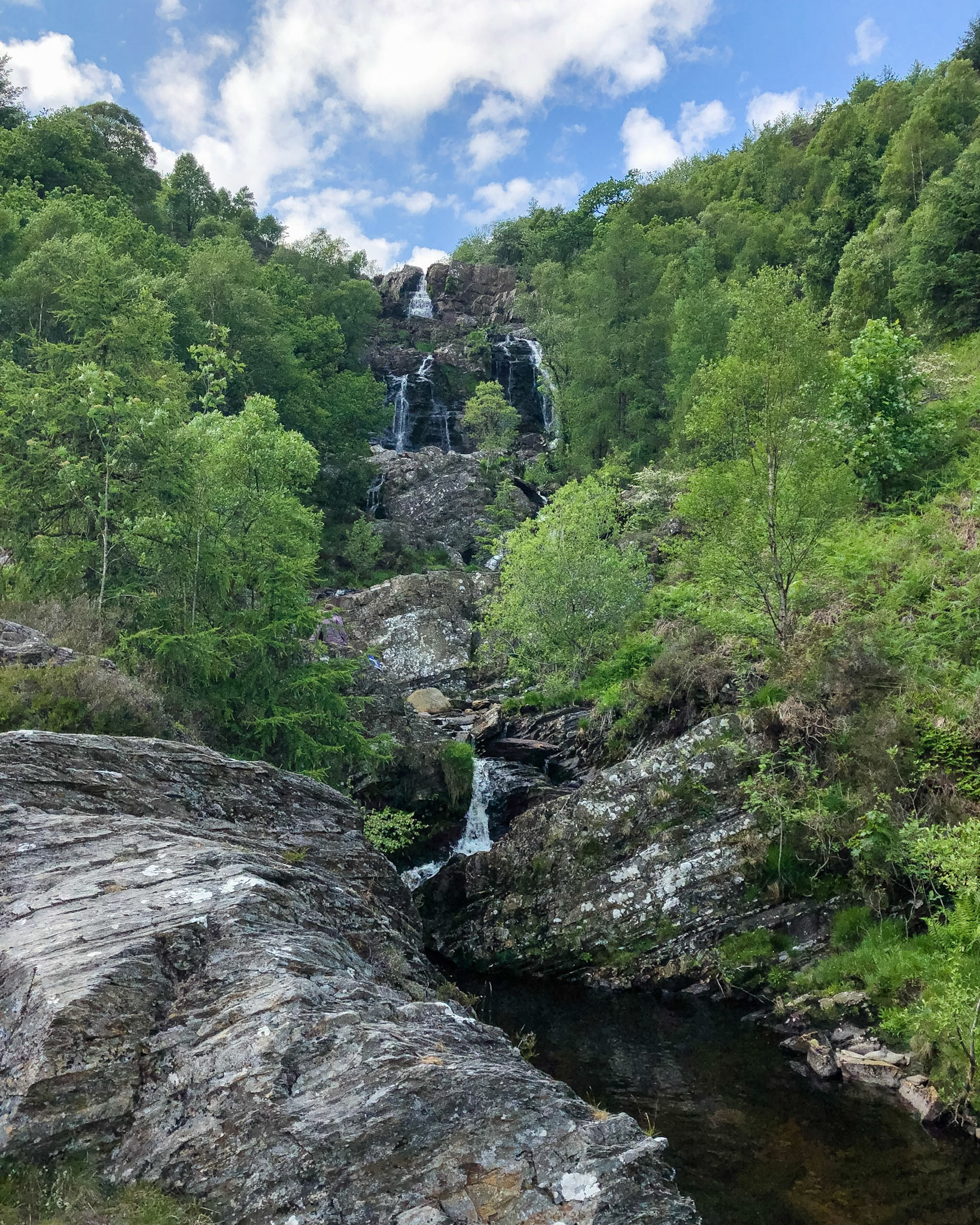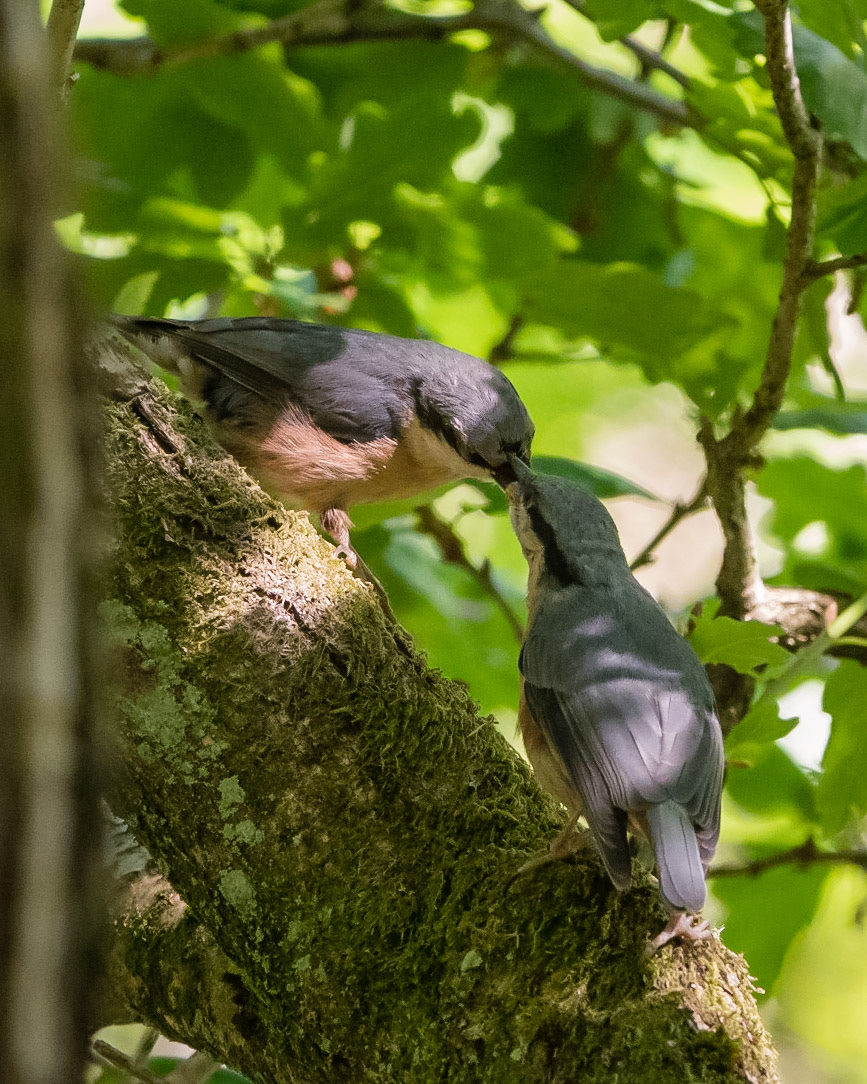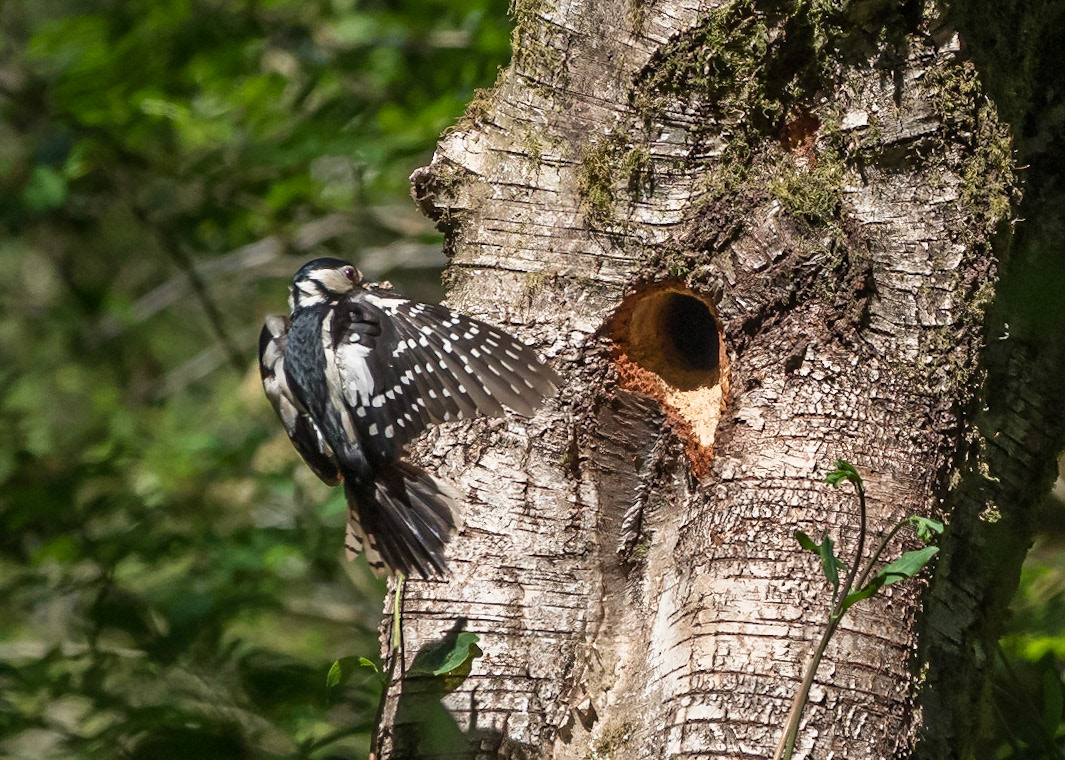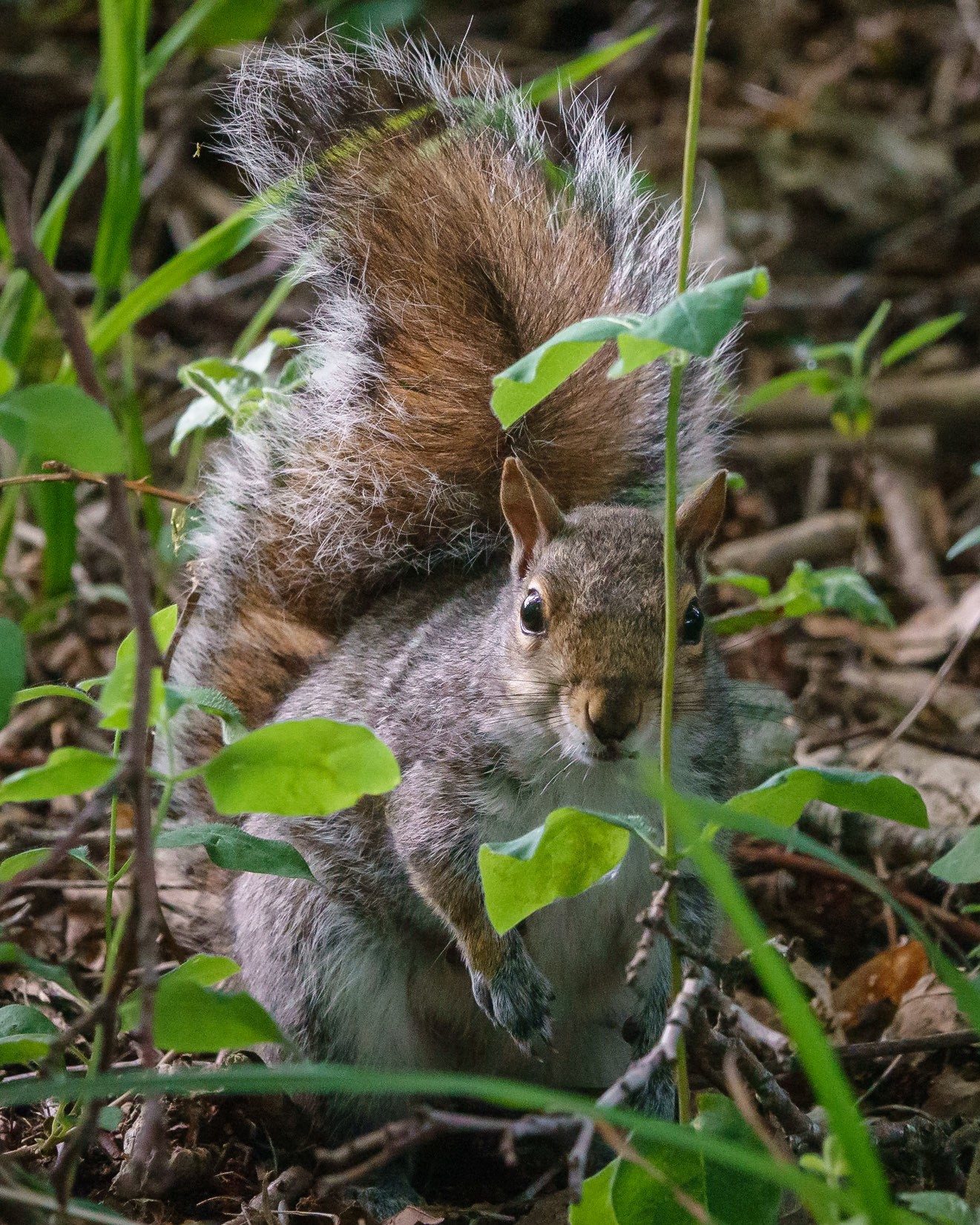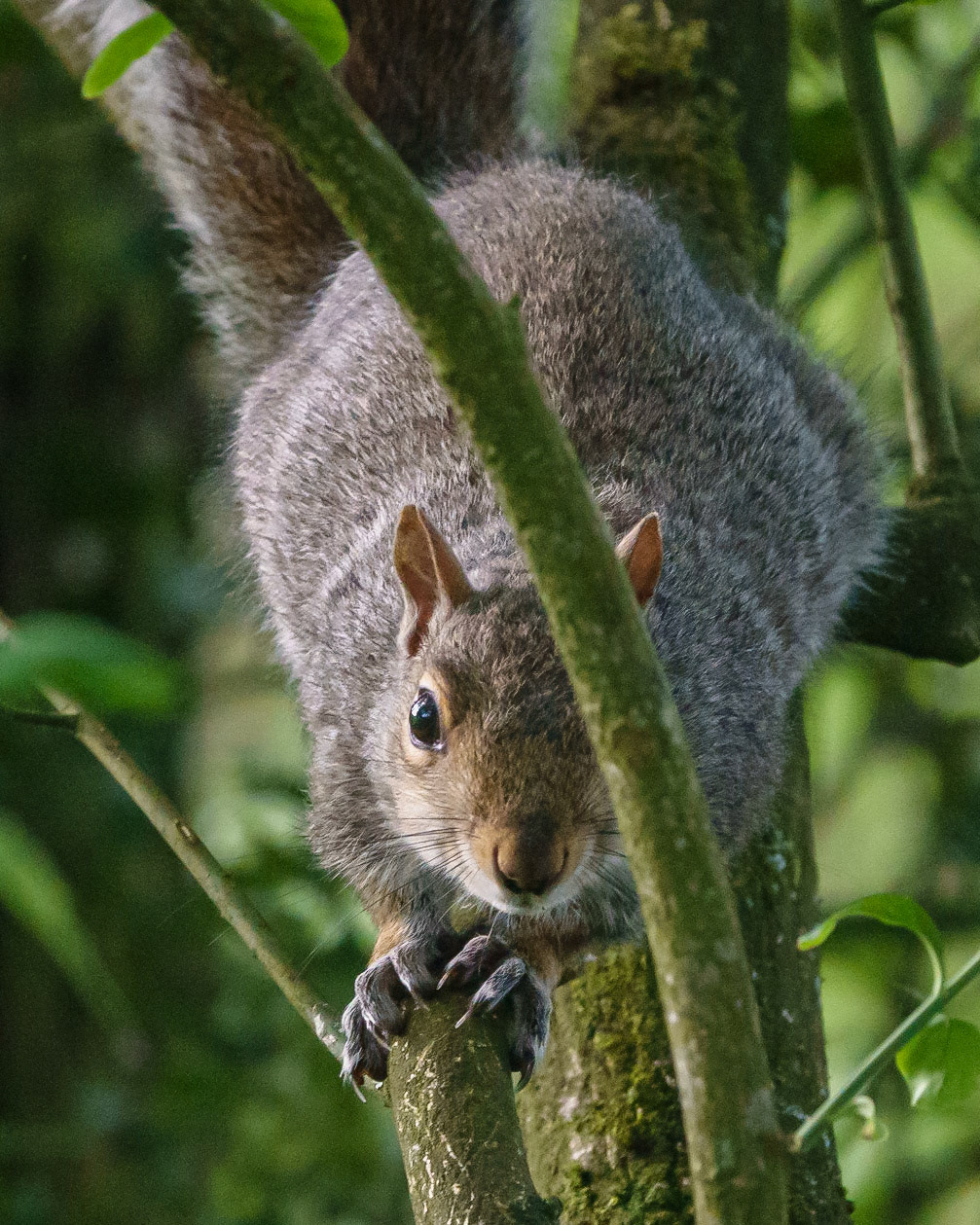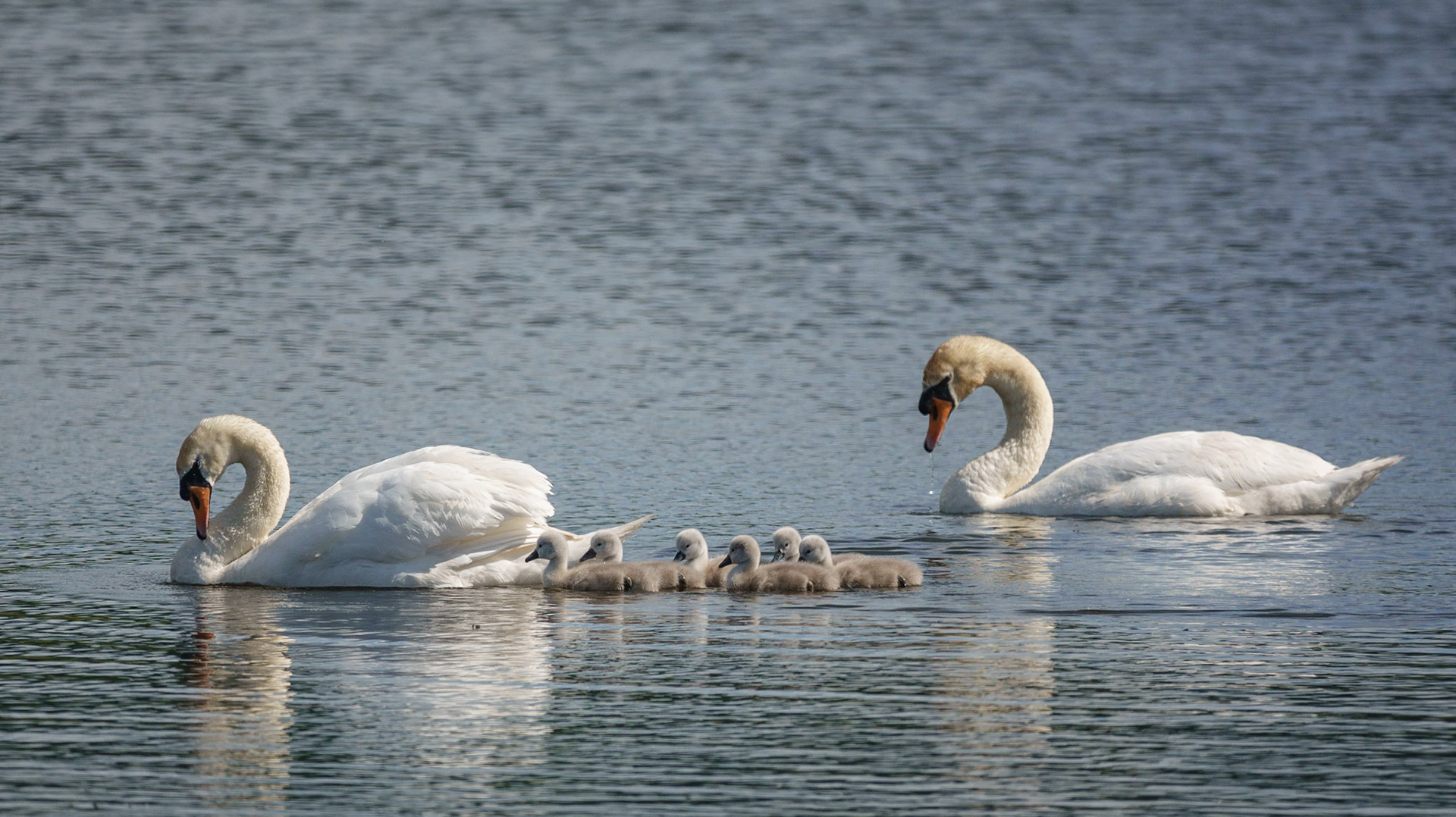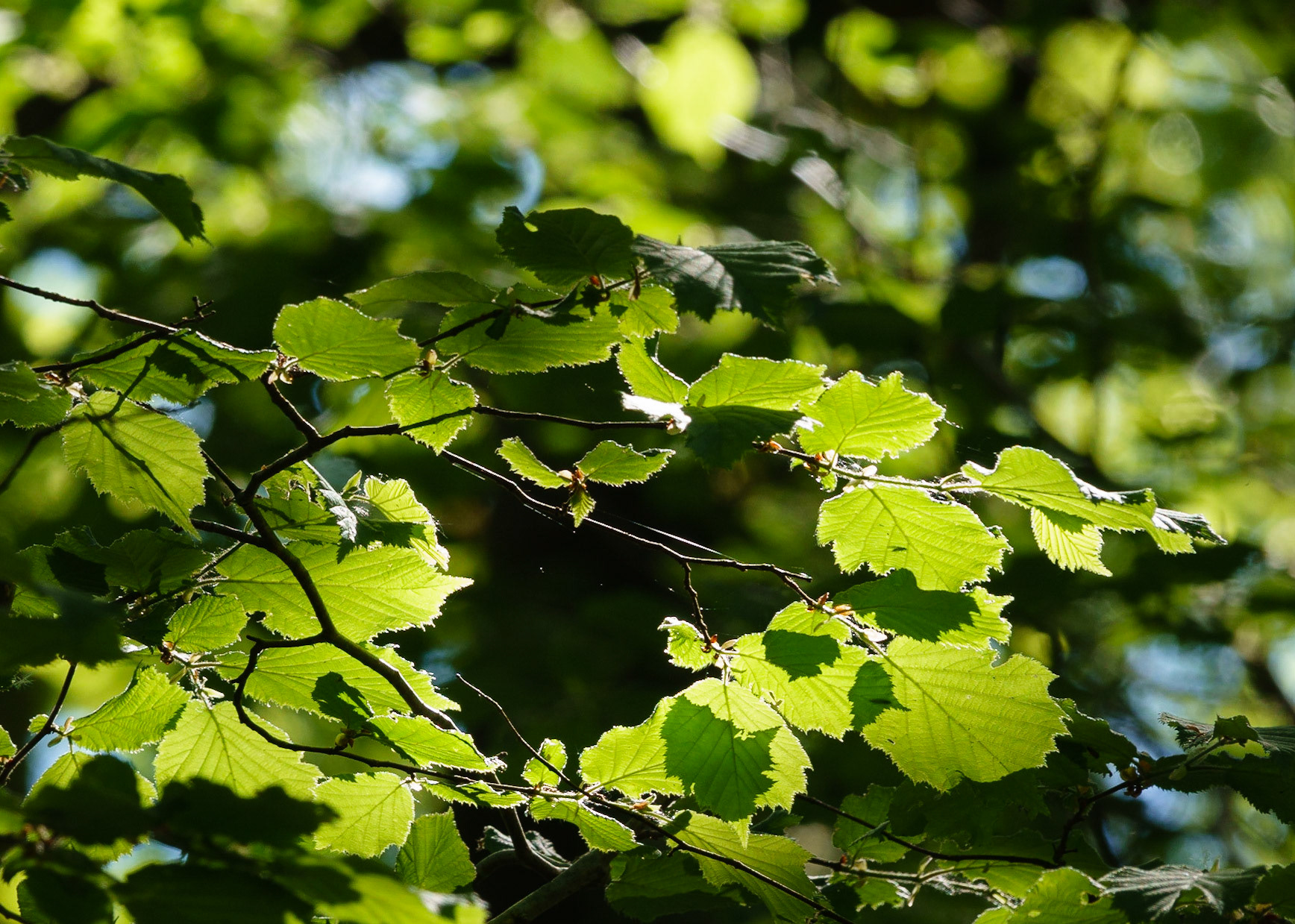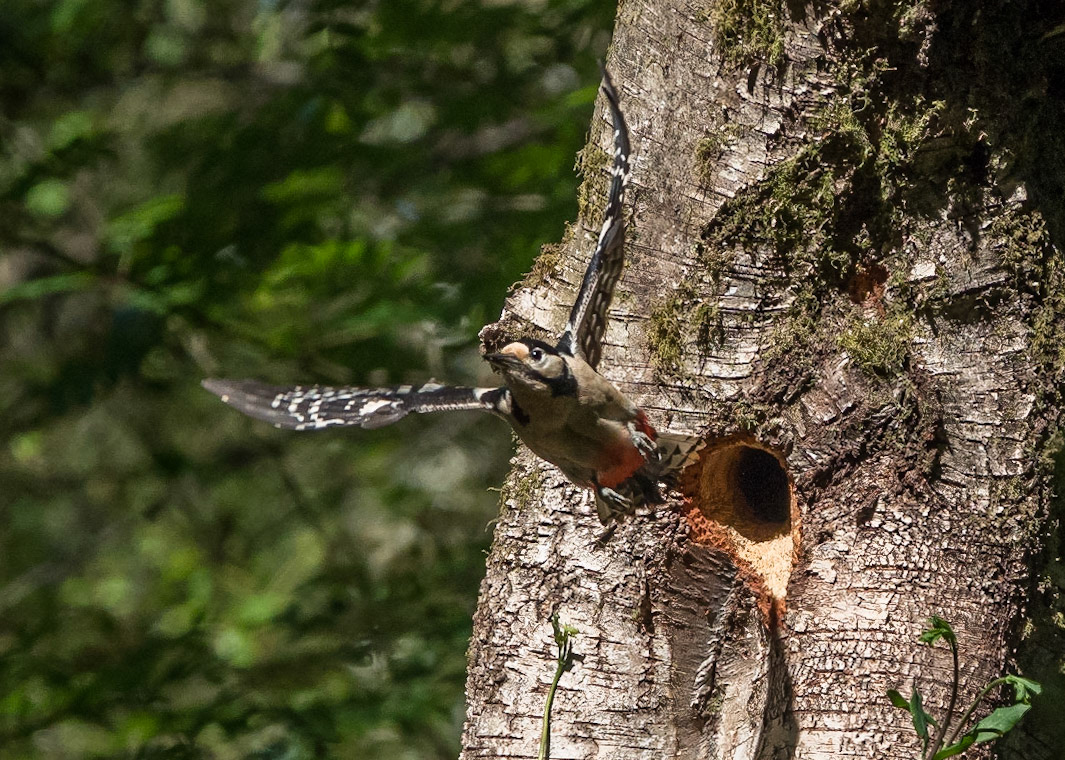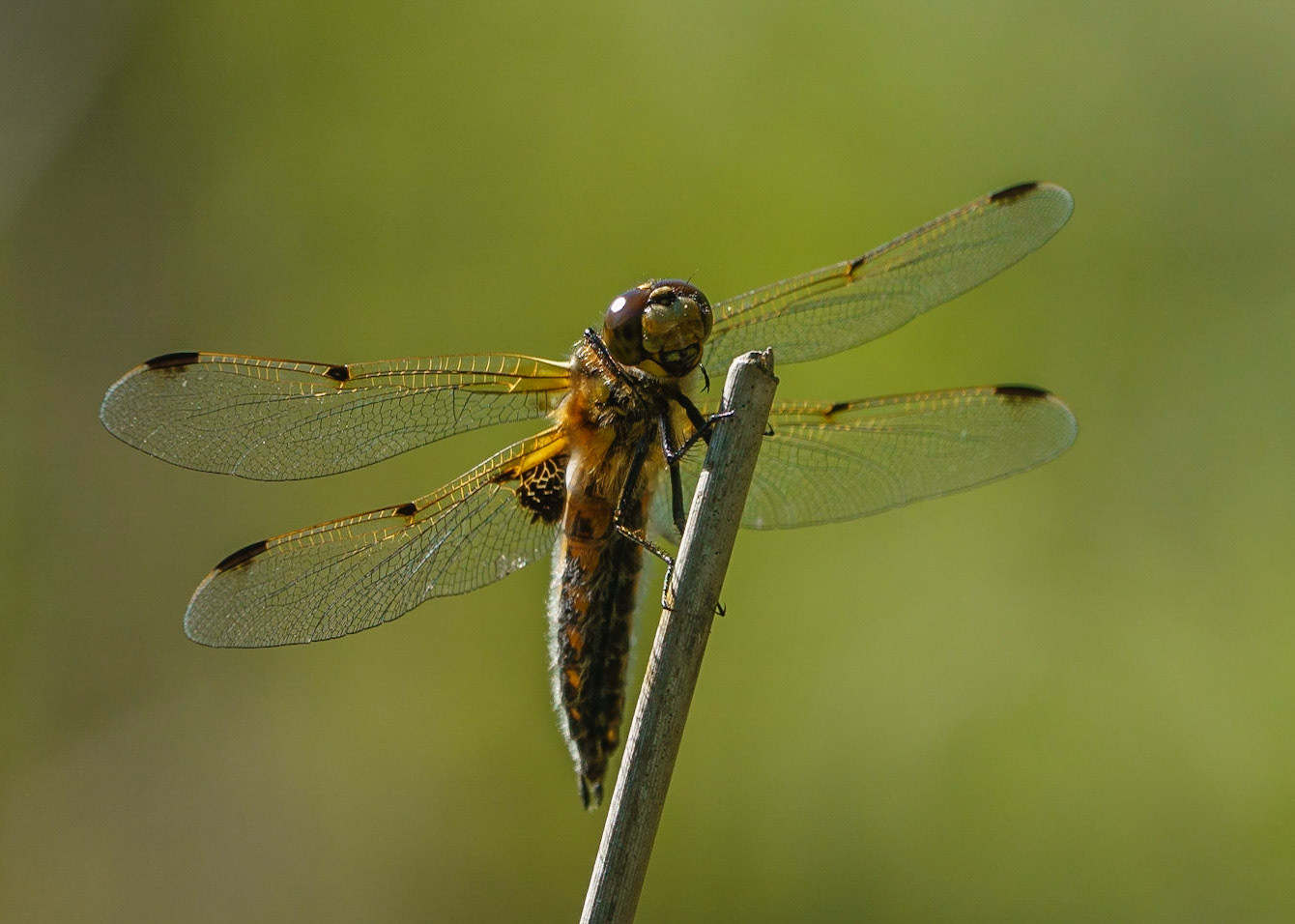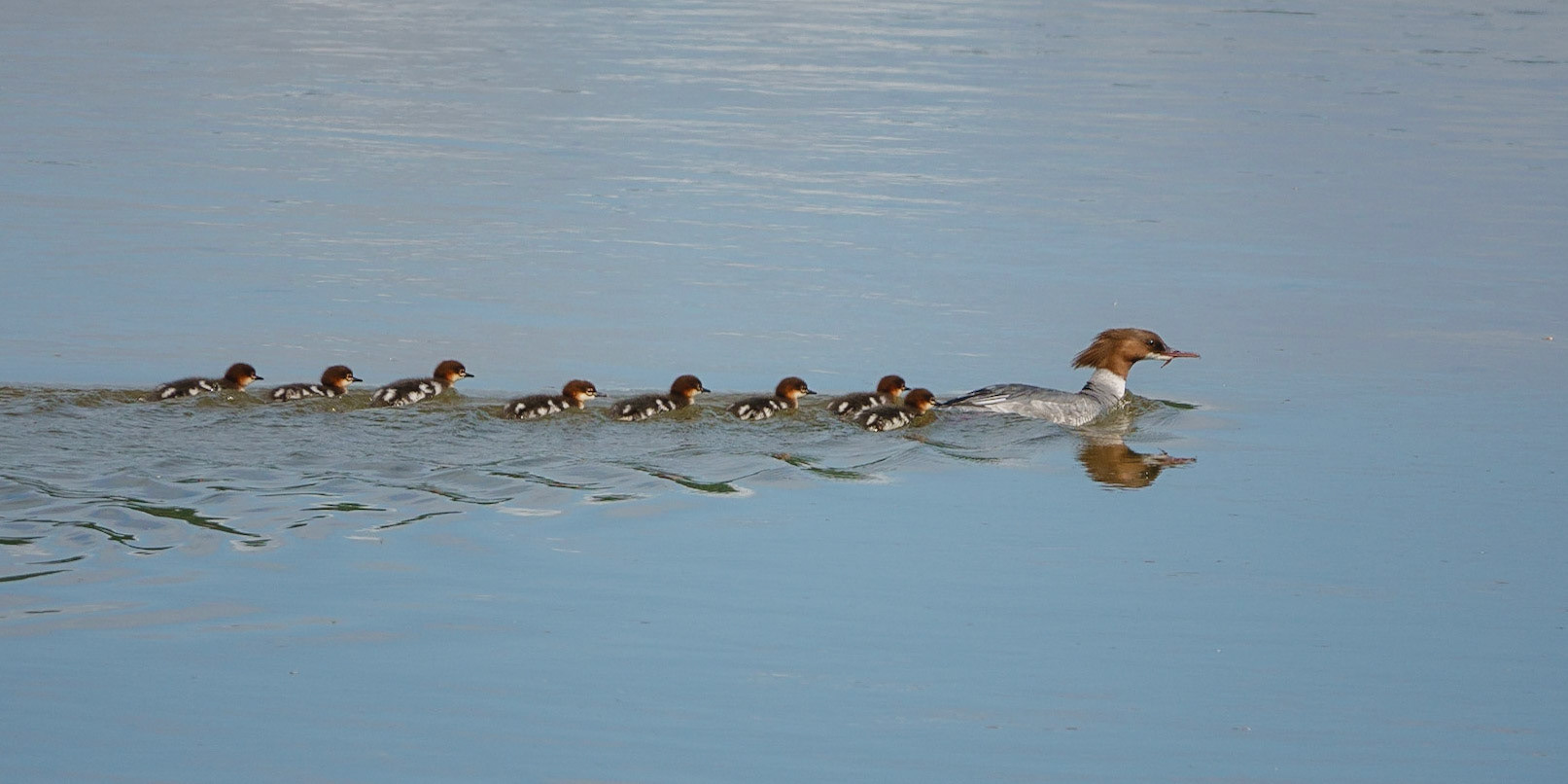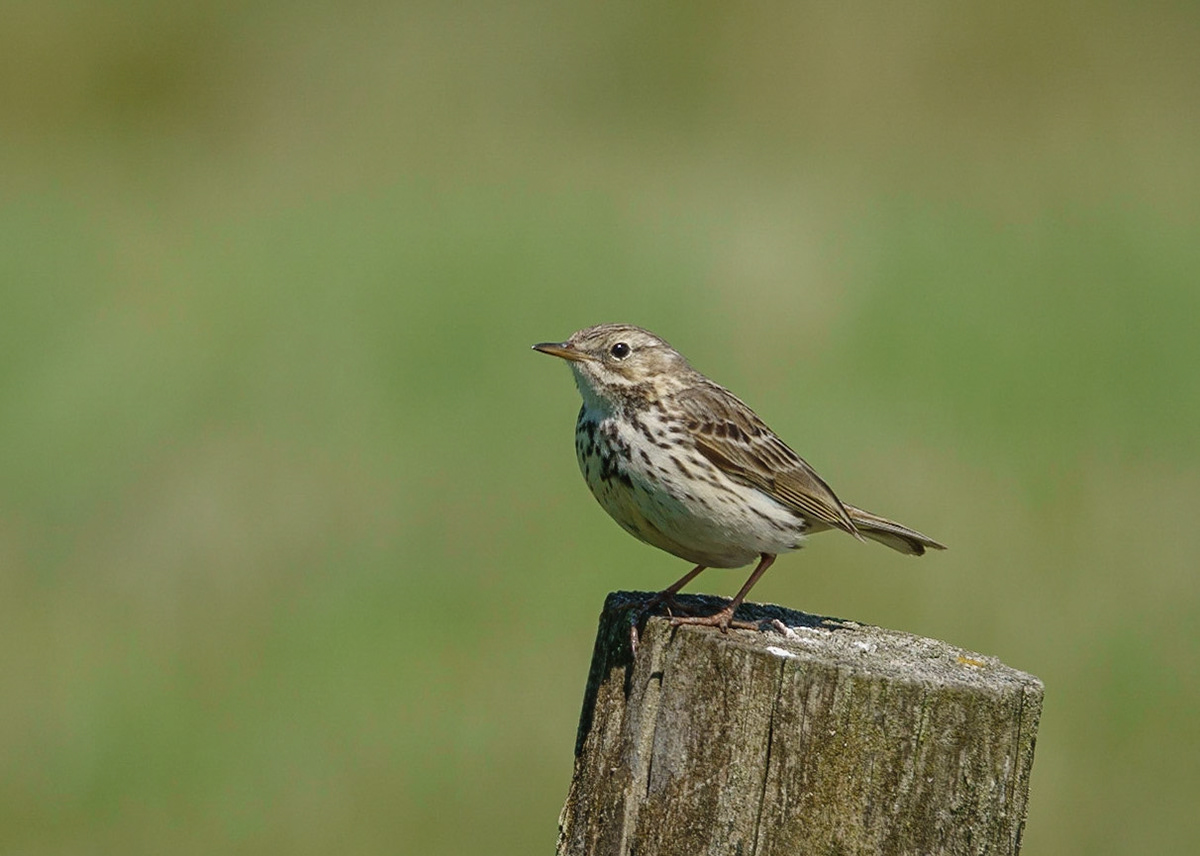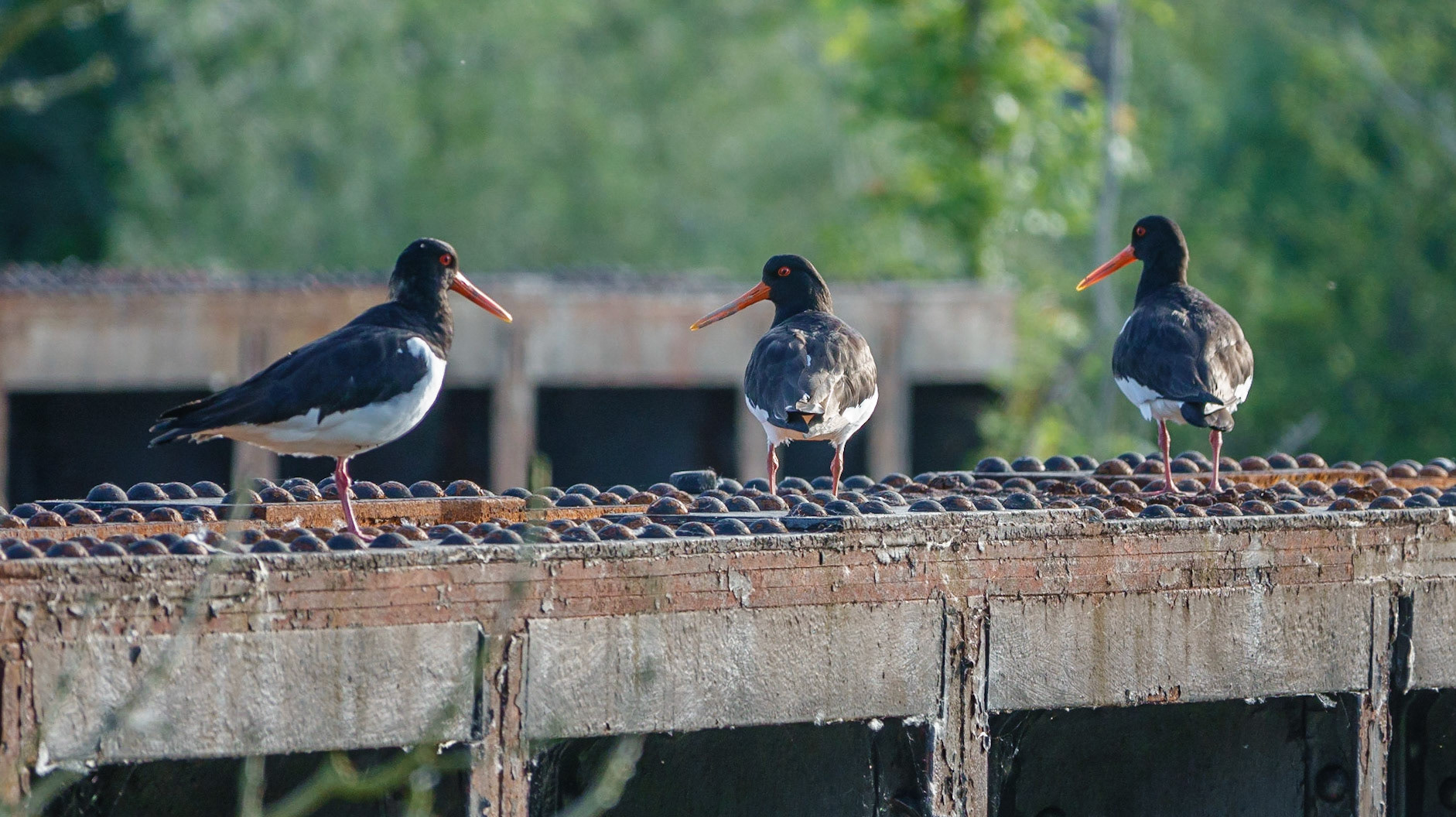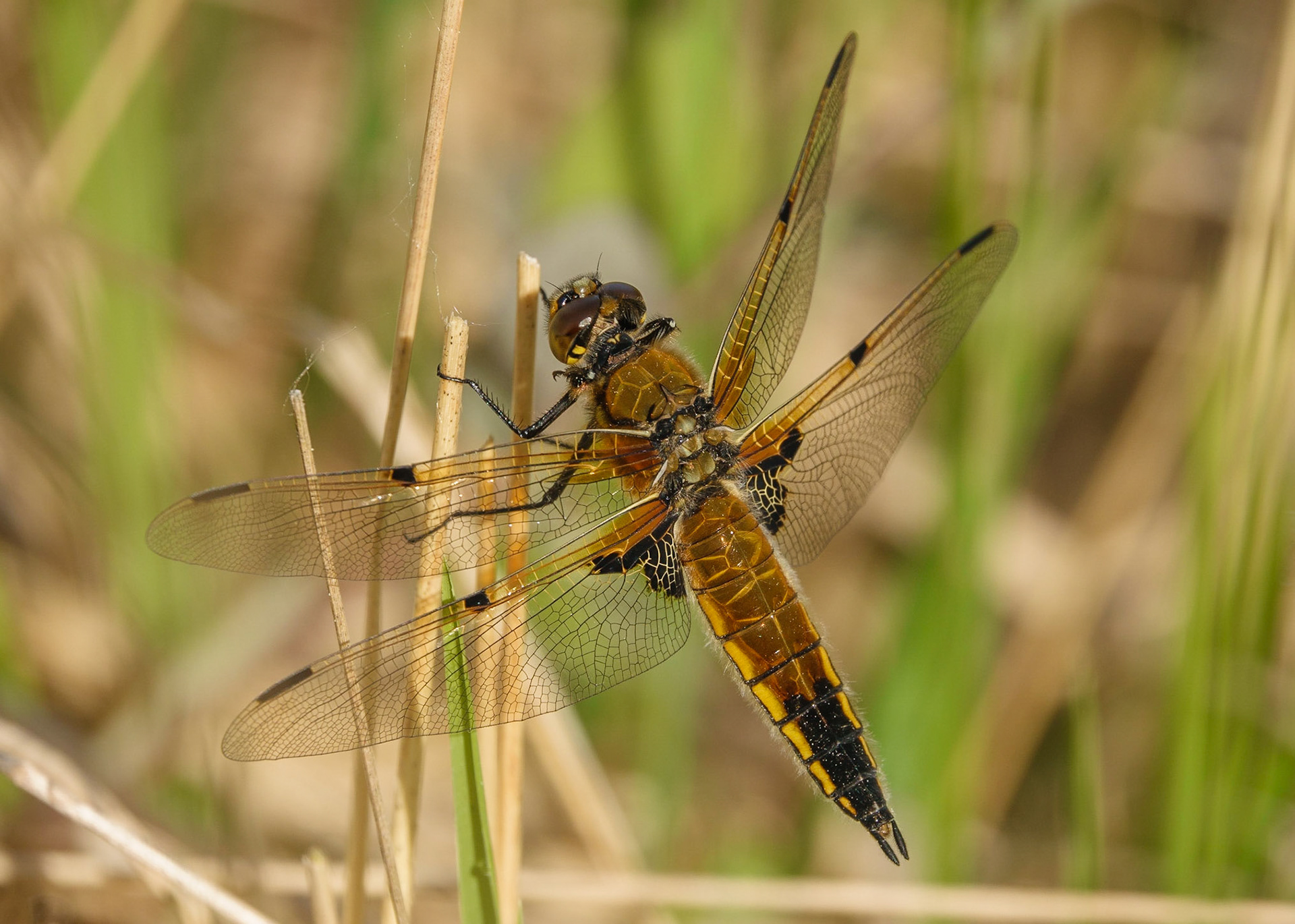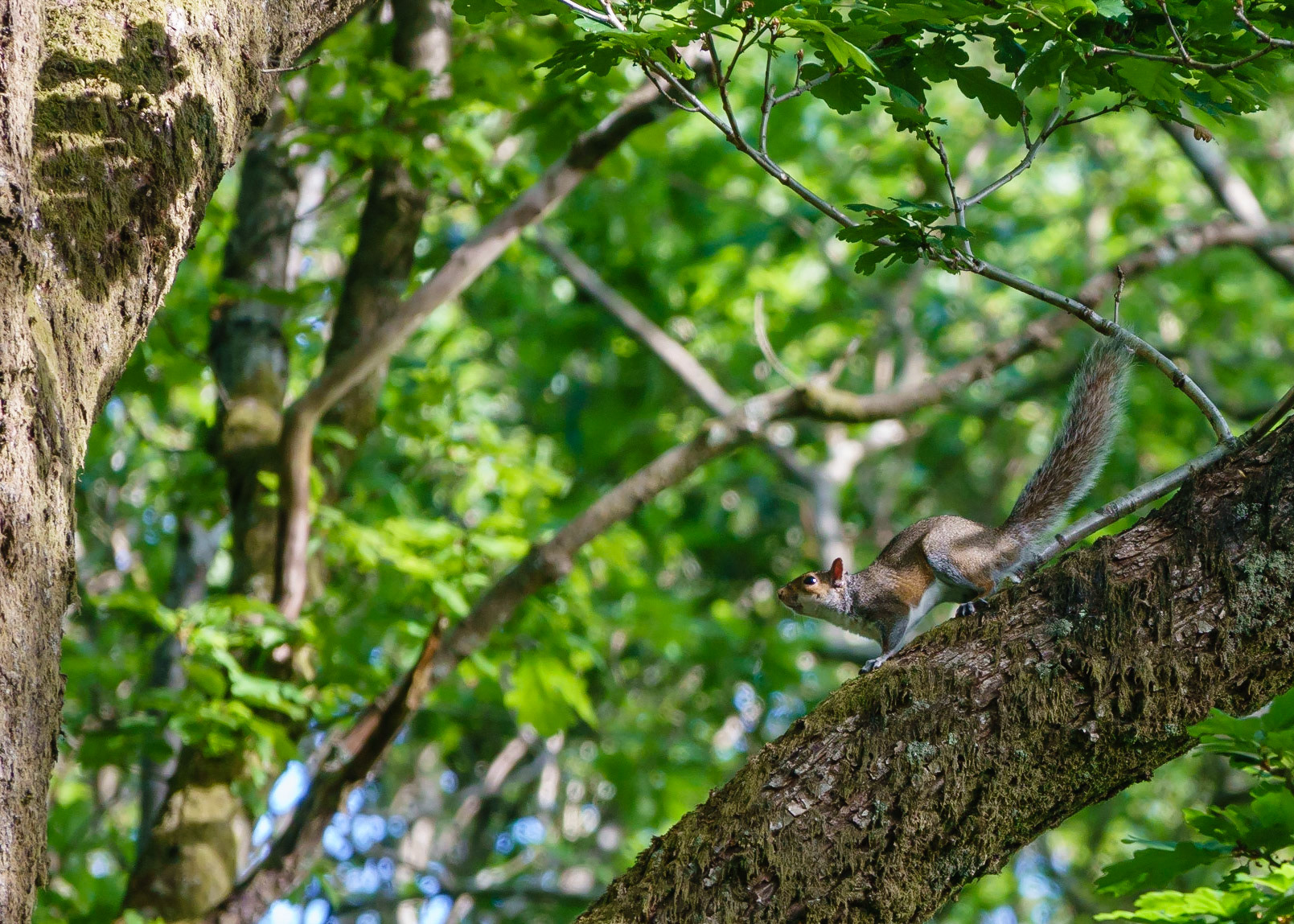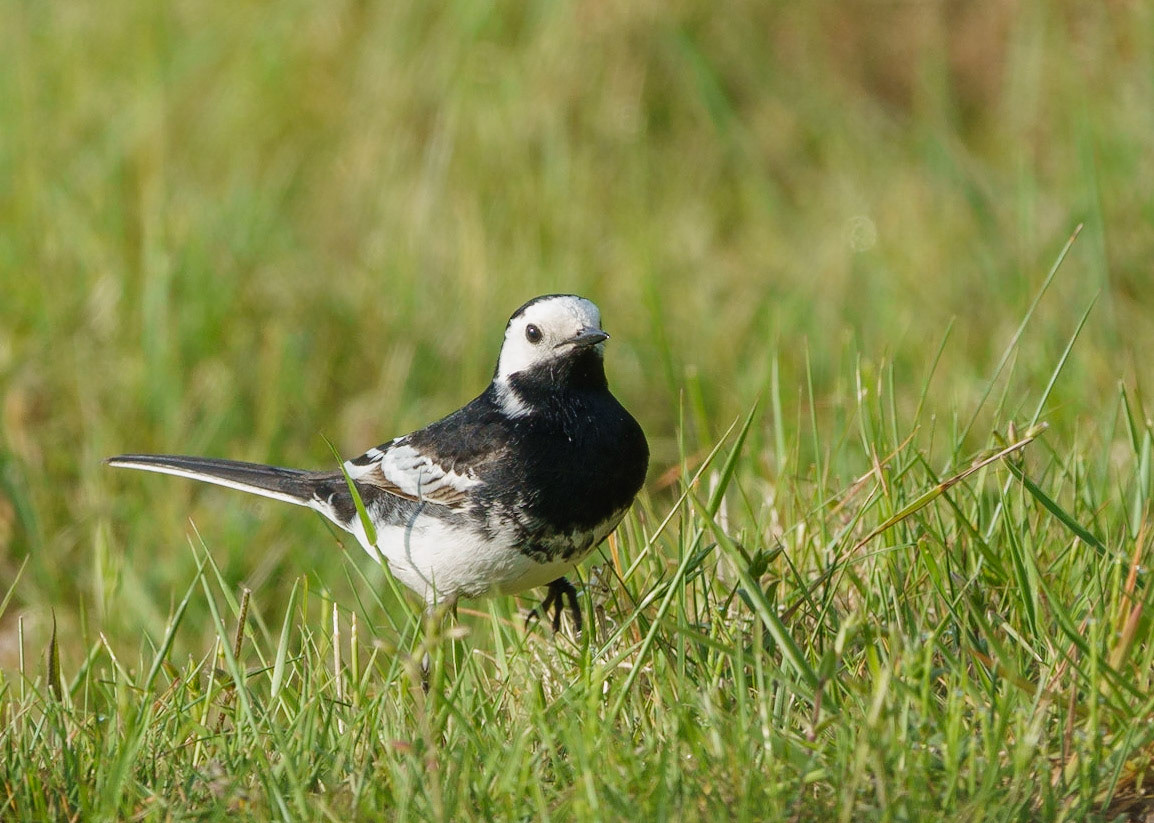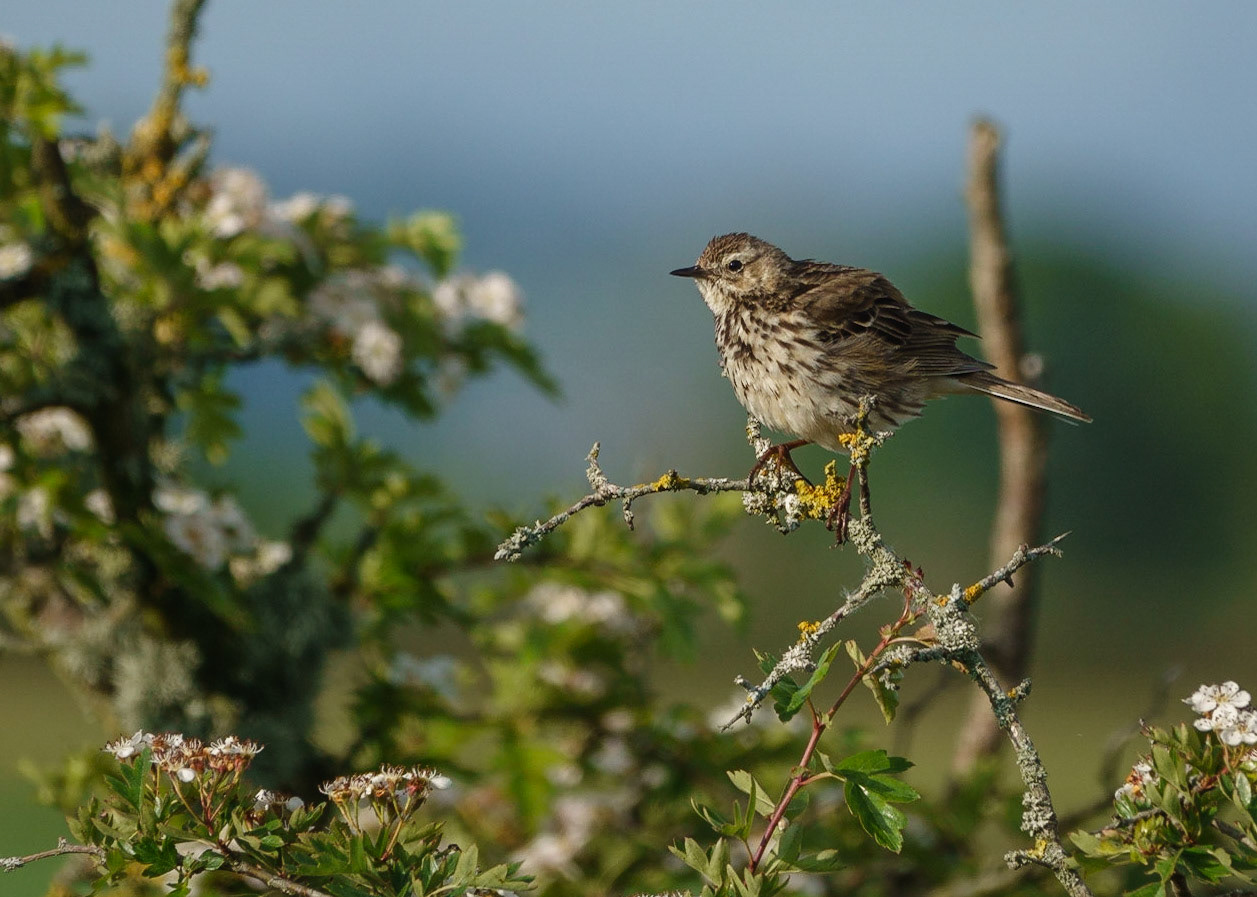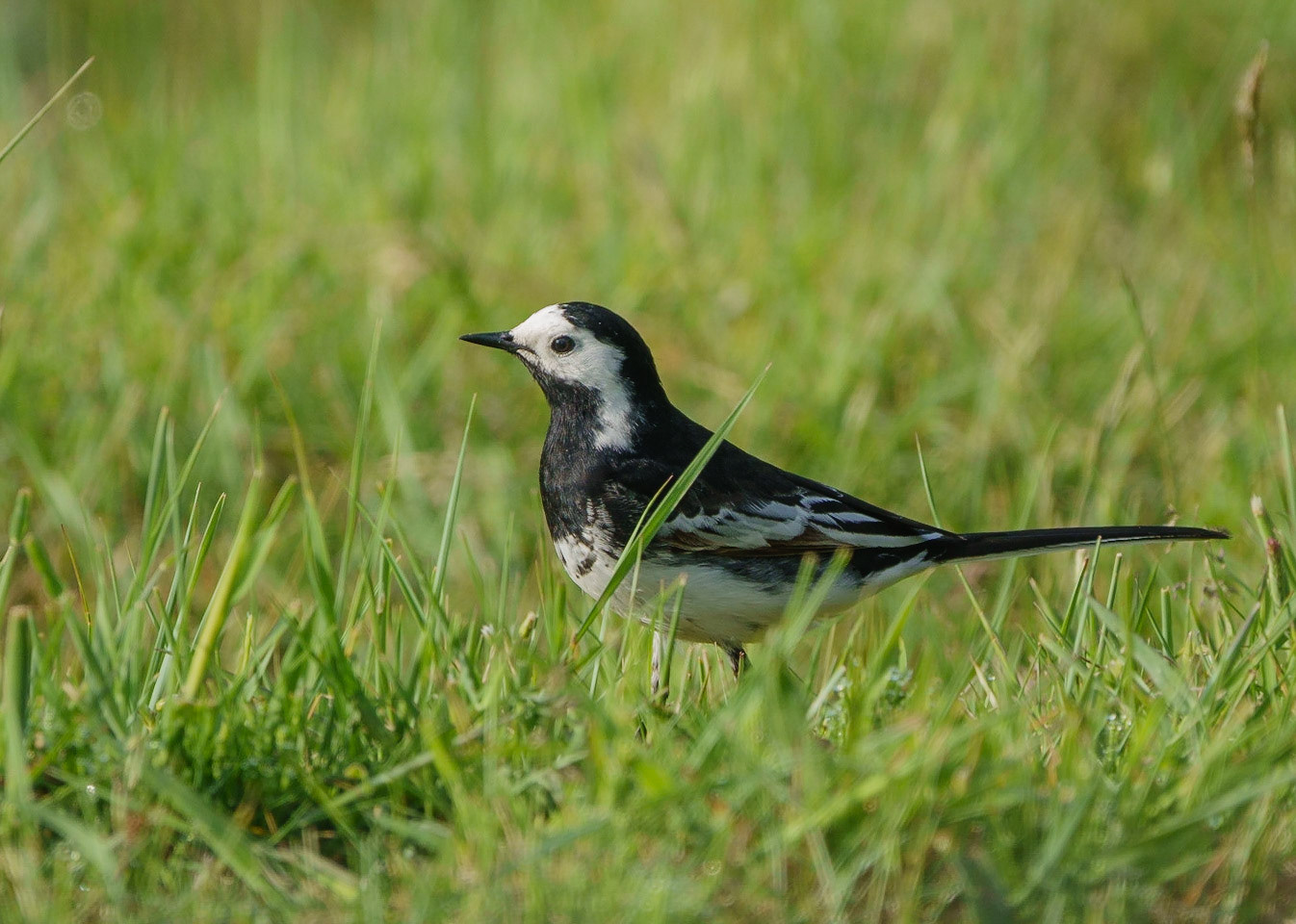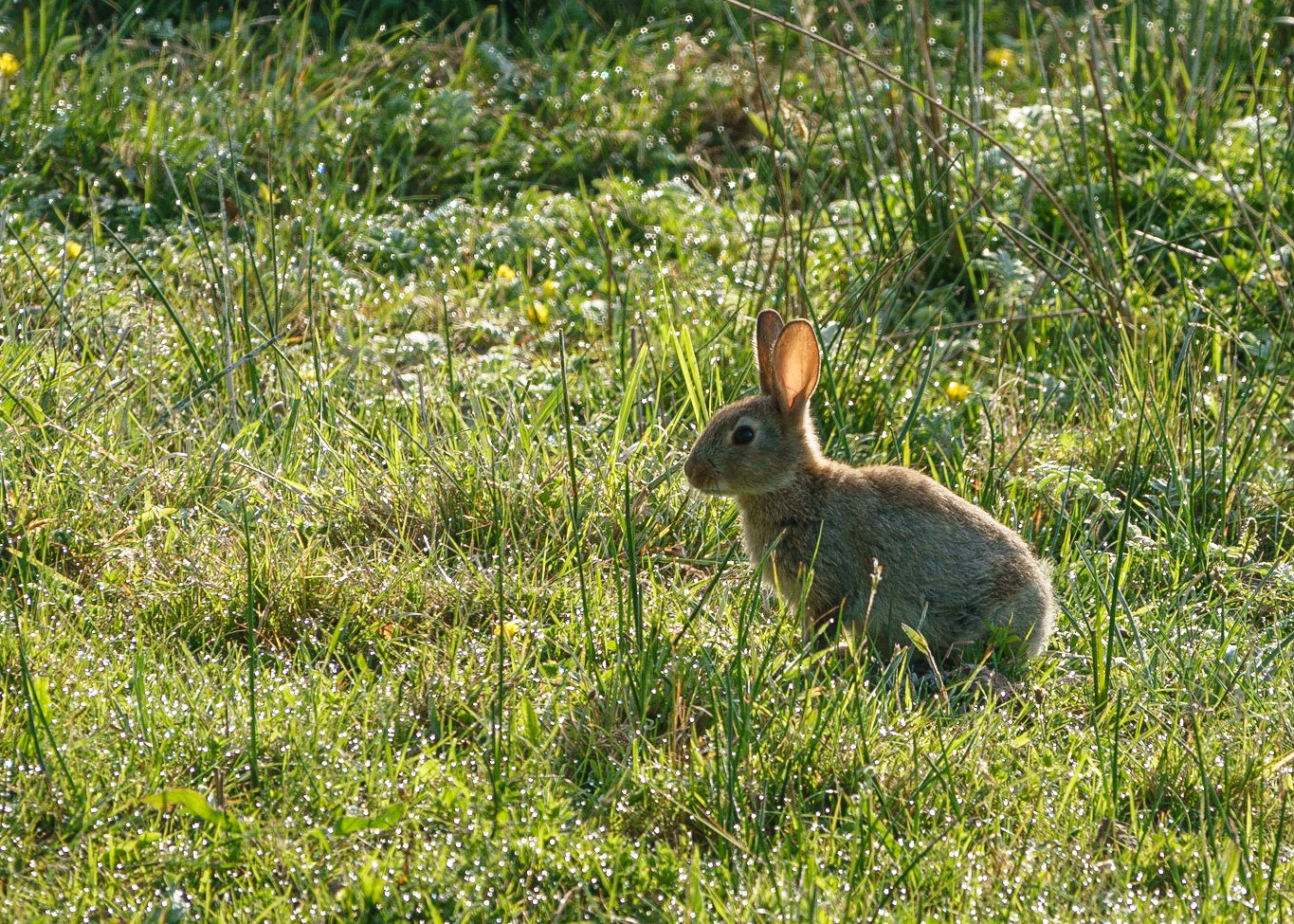 My usual walk from the front door is about 5 miles and carrying a heavy camera and lens has been giving me a lot of pain in by back and neck. I've tried various different straps and bags but even the lighter micro 4/3 equipment has left me struggling. After a lot of searching online I've bought a Sony RX-10 iv bridge camera with 24-600mm zoom. So far I've been very impressed and even used it on my first big day out to Dumfries and Galloway, leaving the Canon in the car. I've split the photo grids below into bridge camera photos and DSLR/mirrorless. See if you can work out which is which.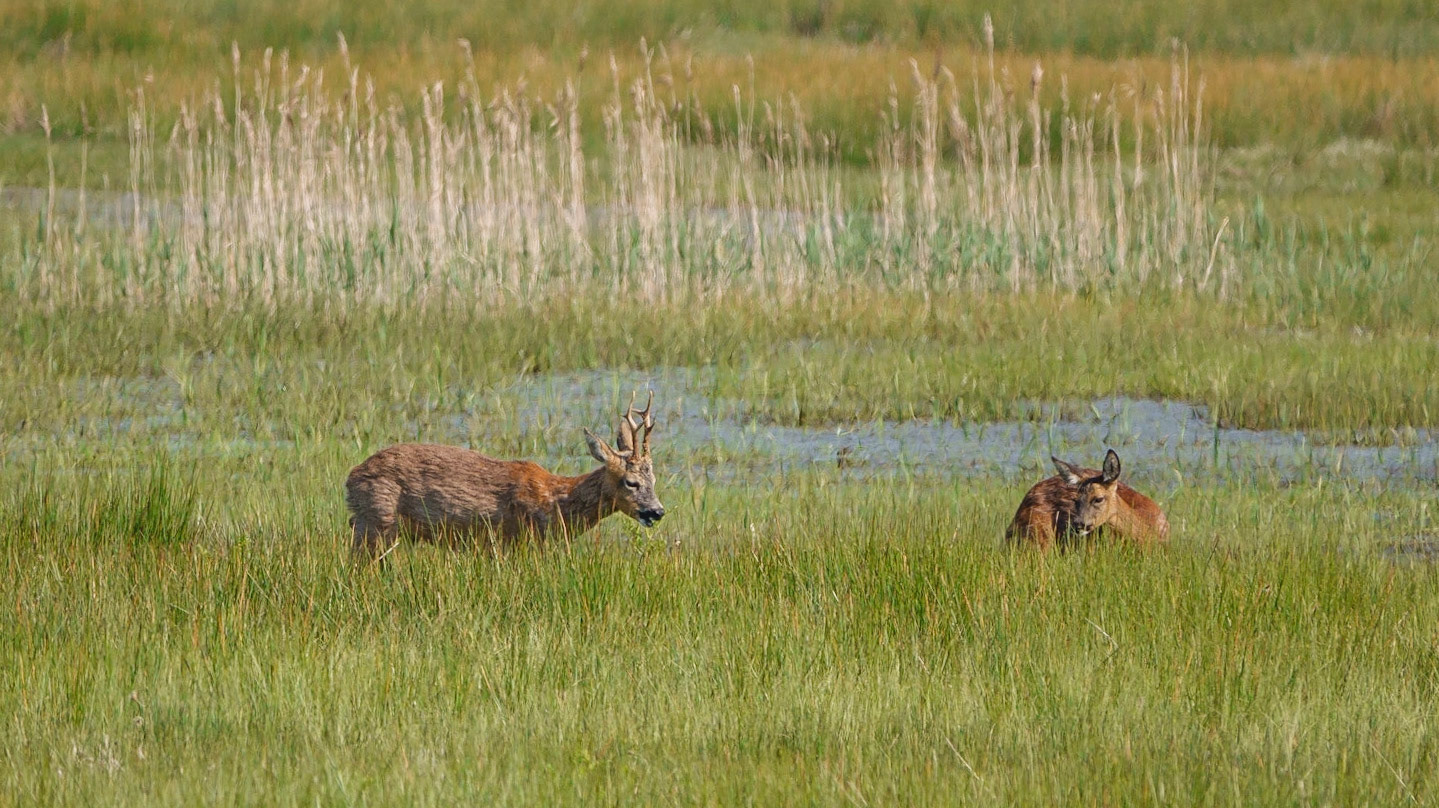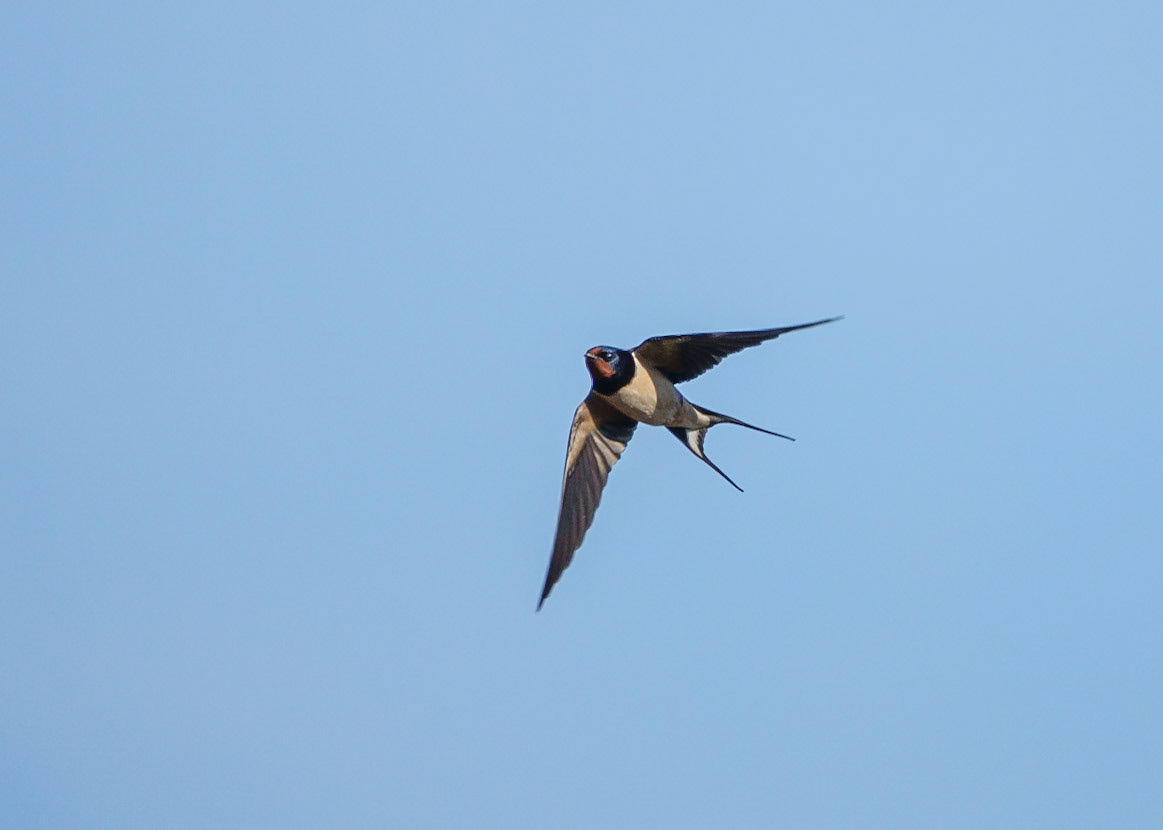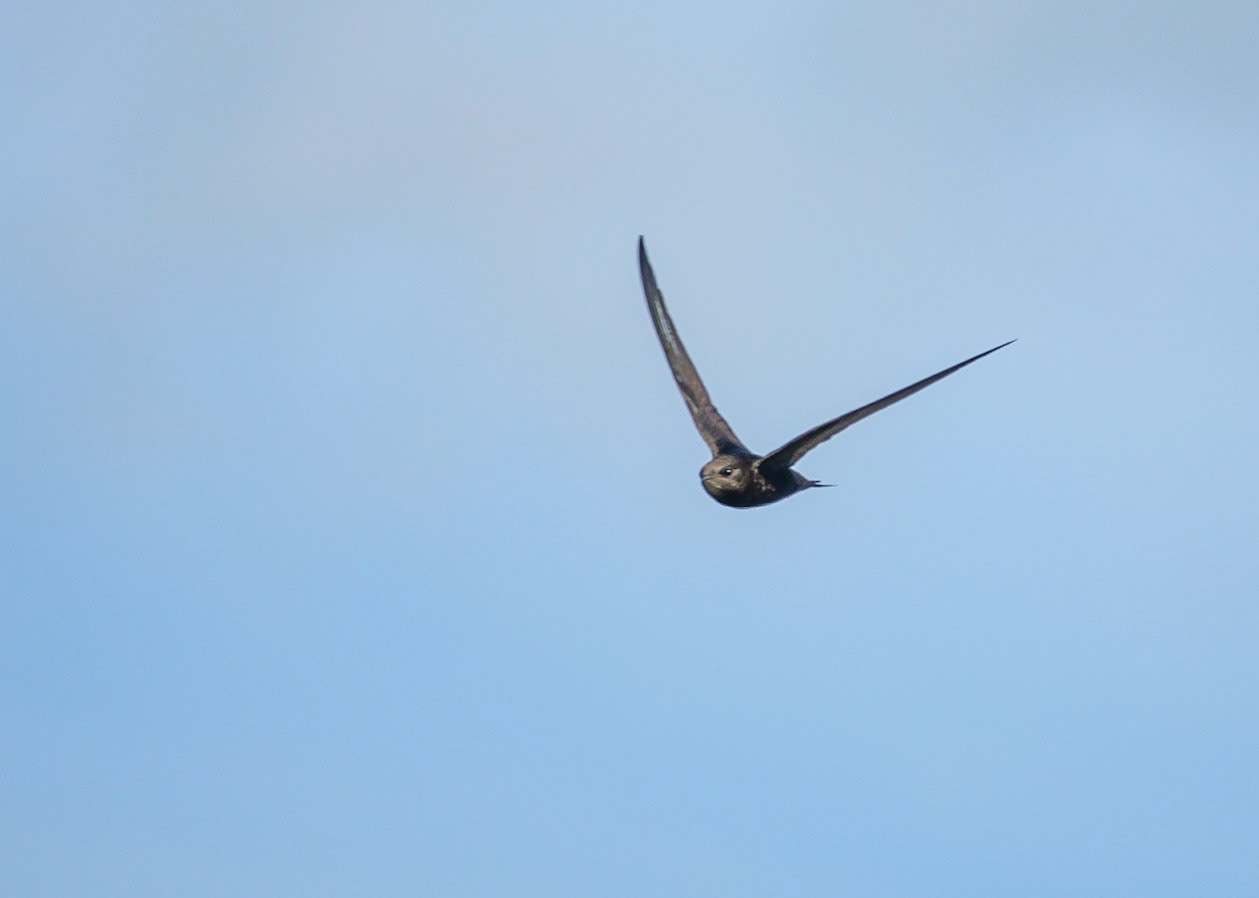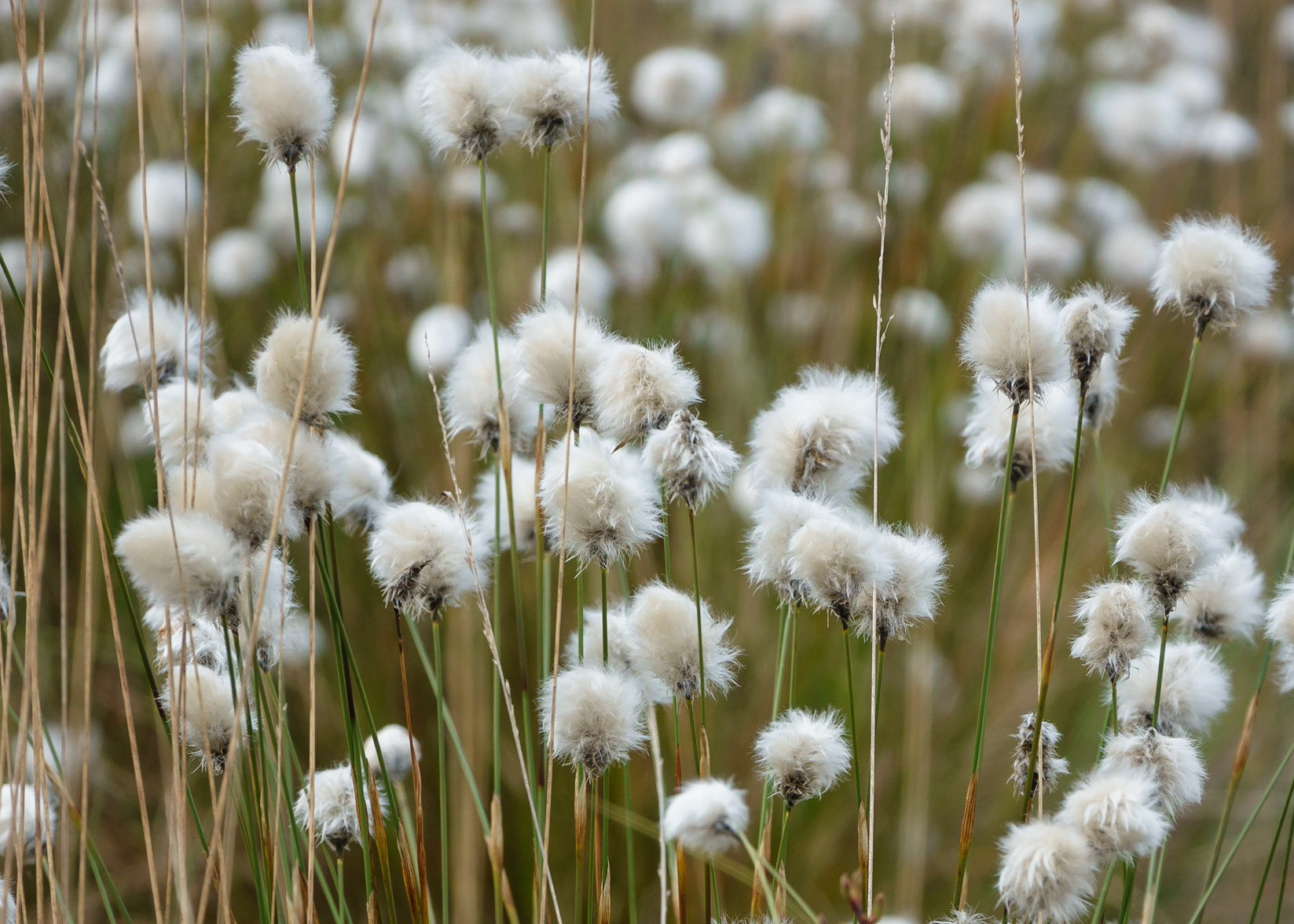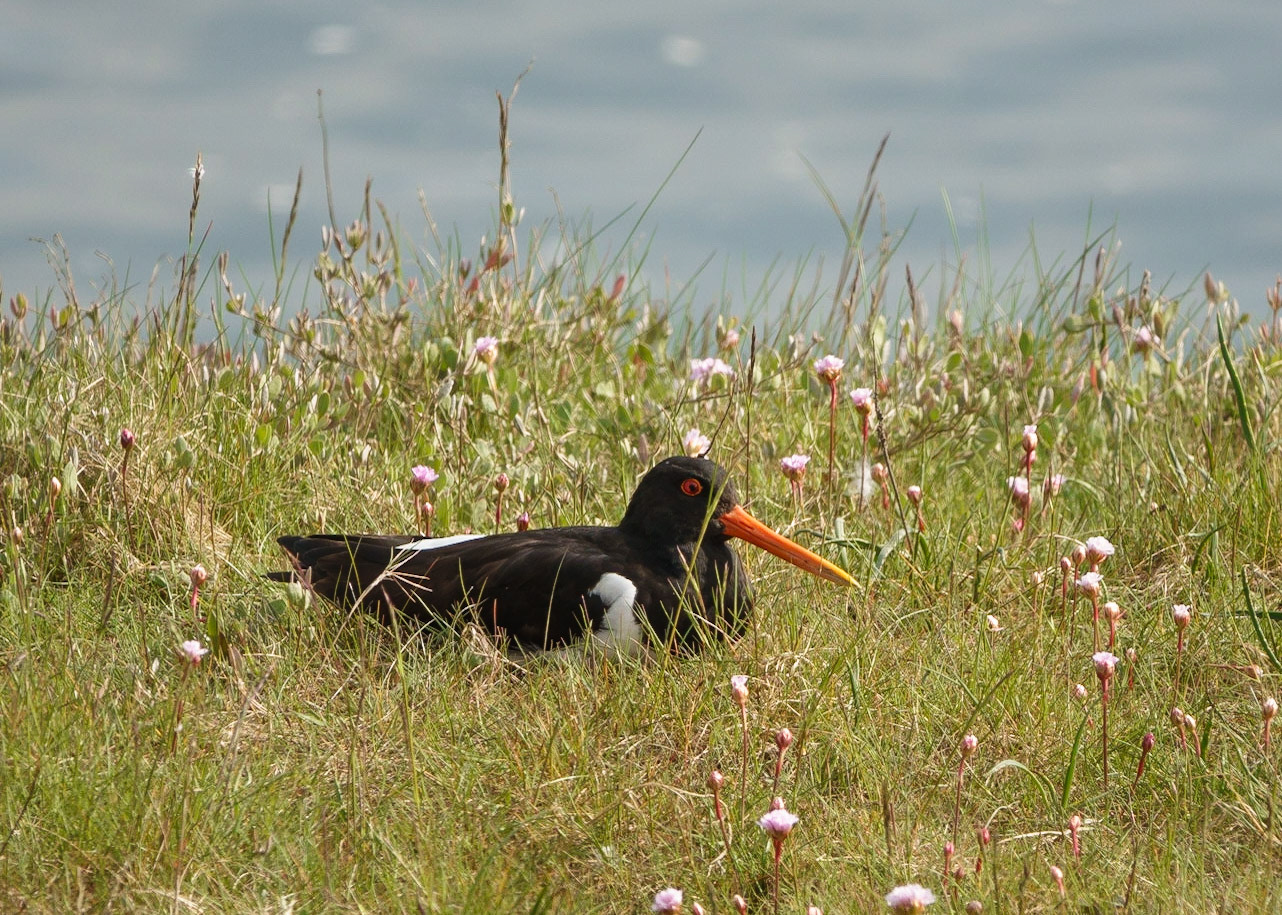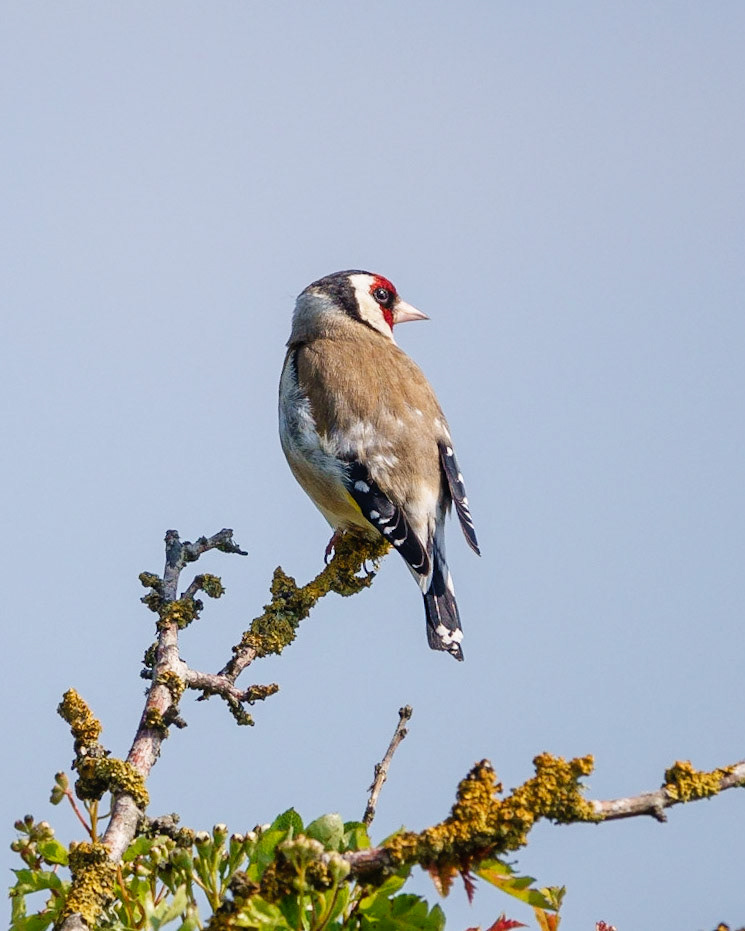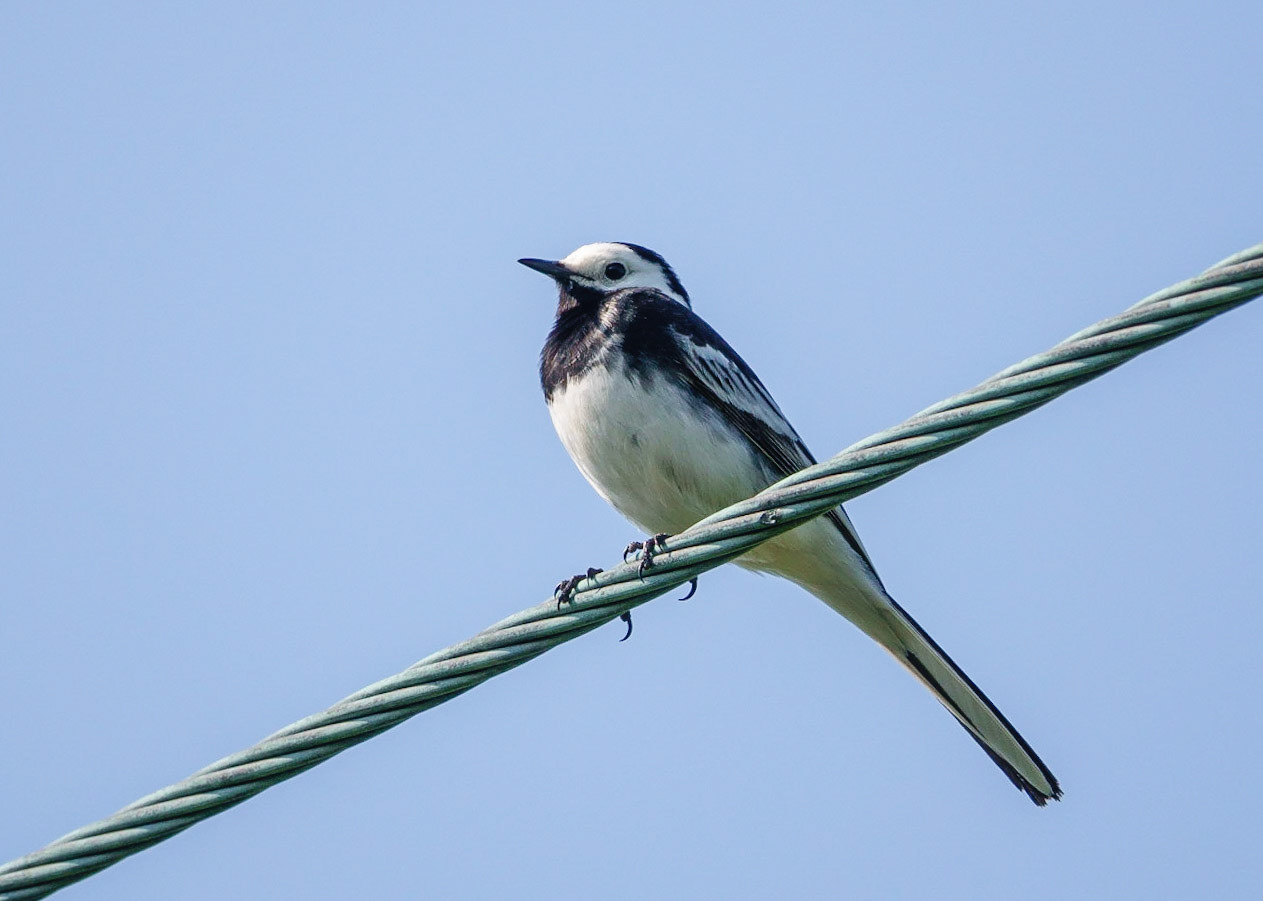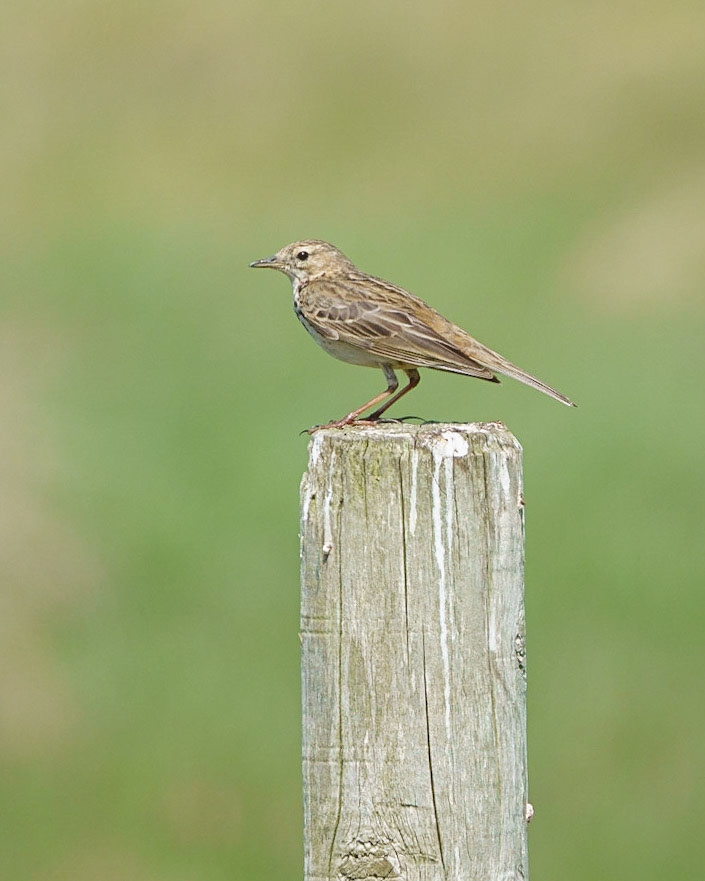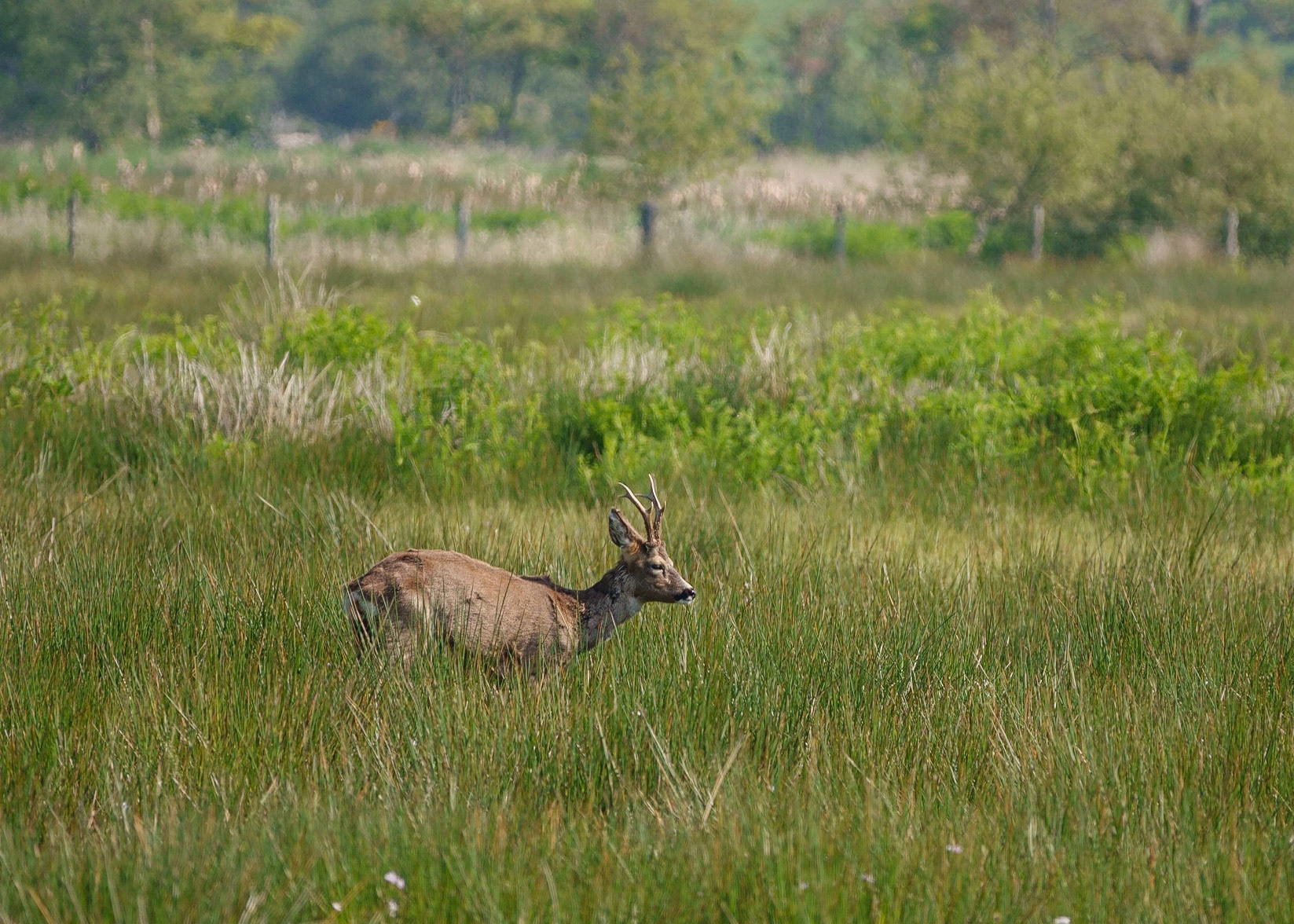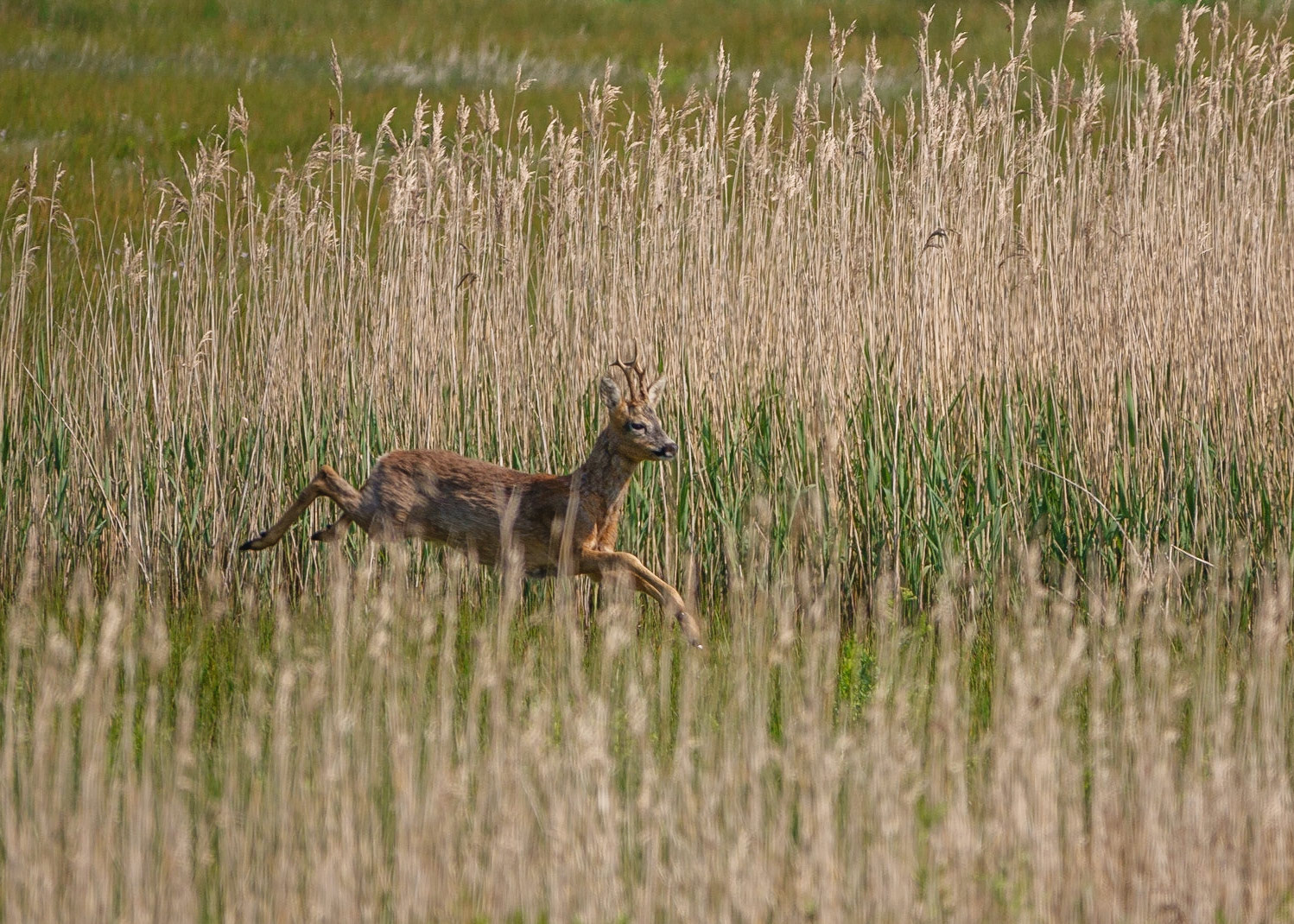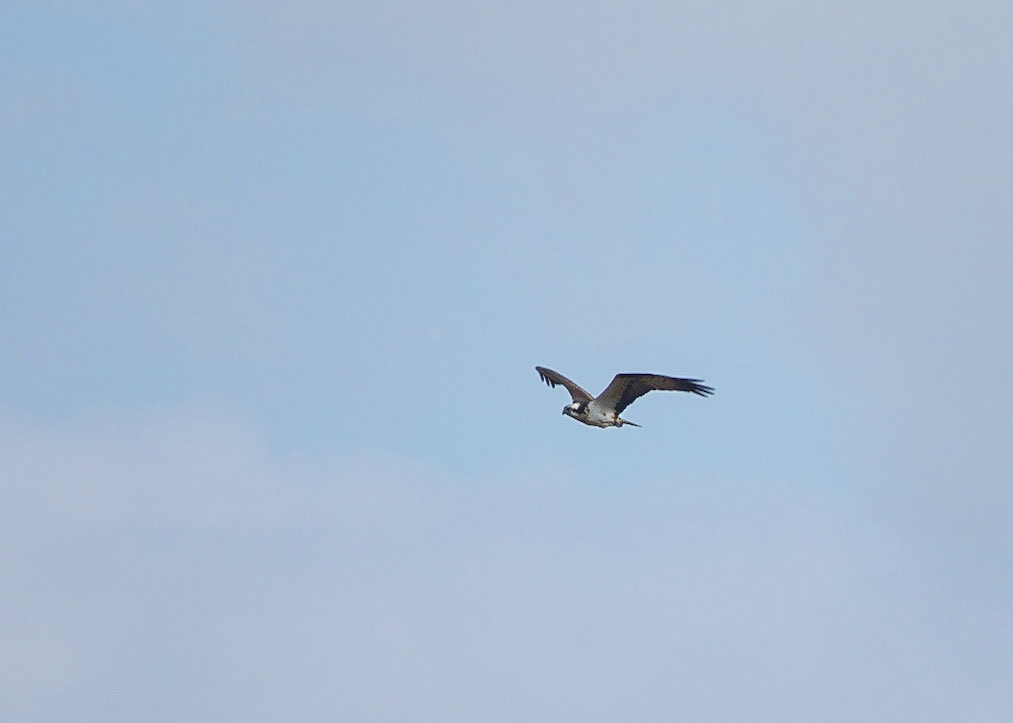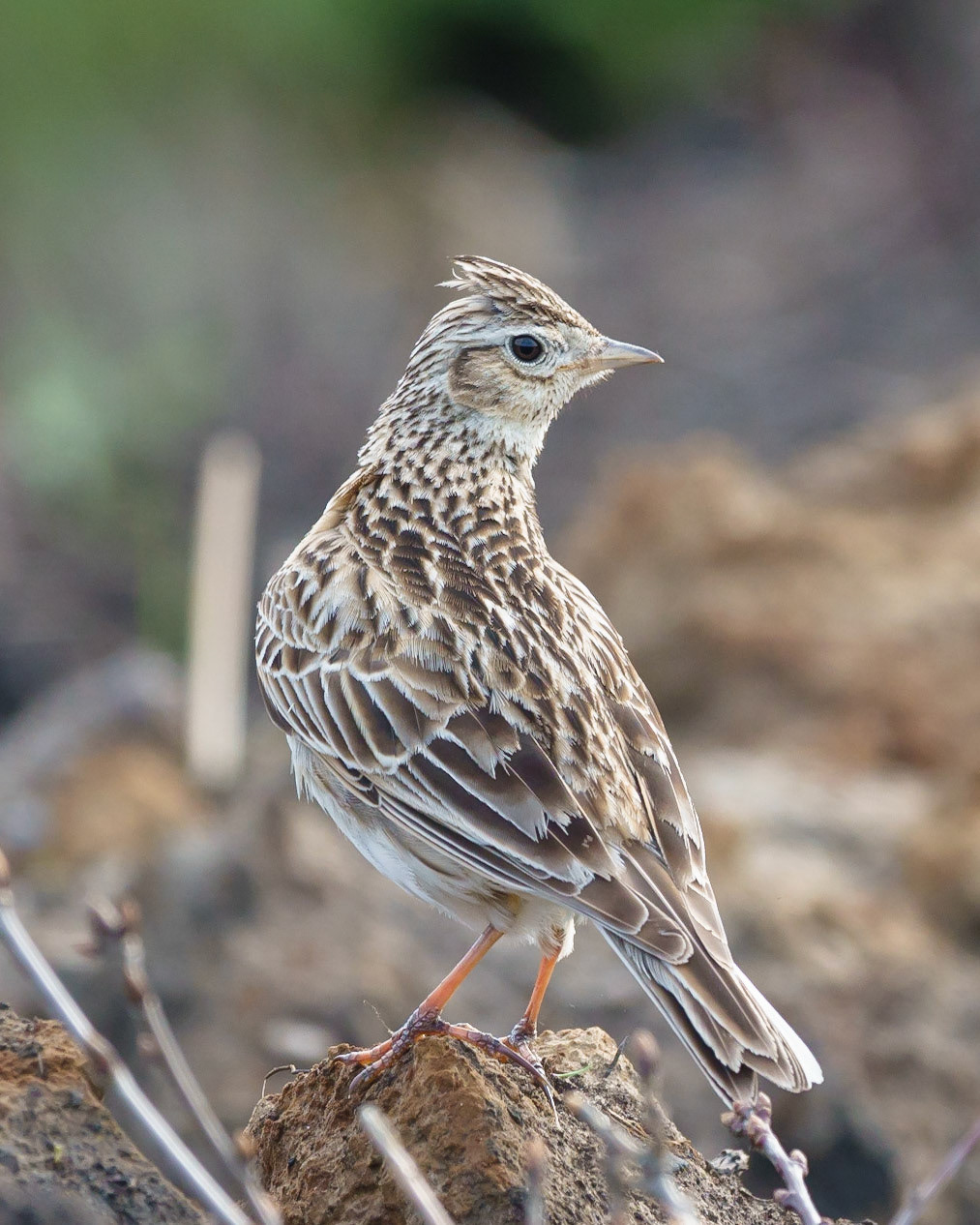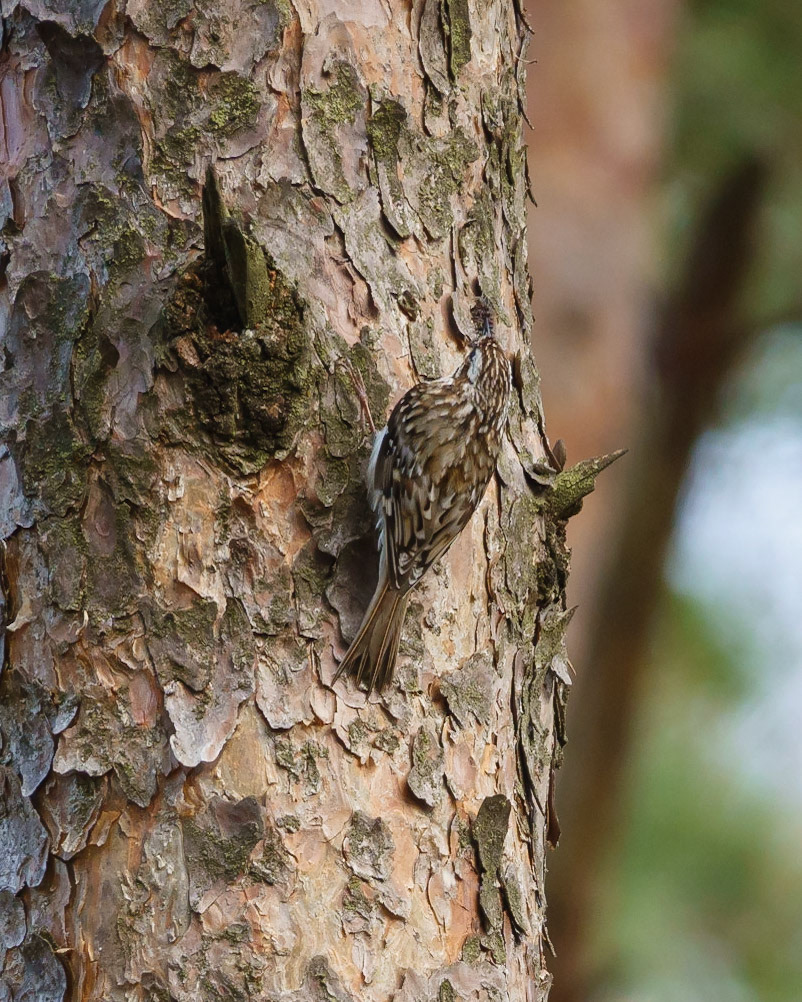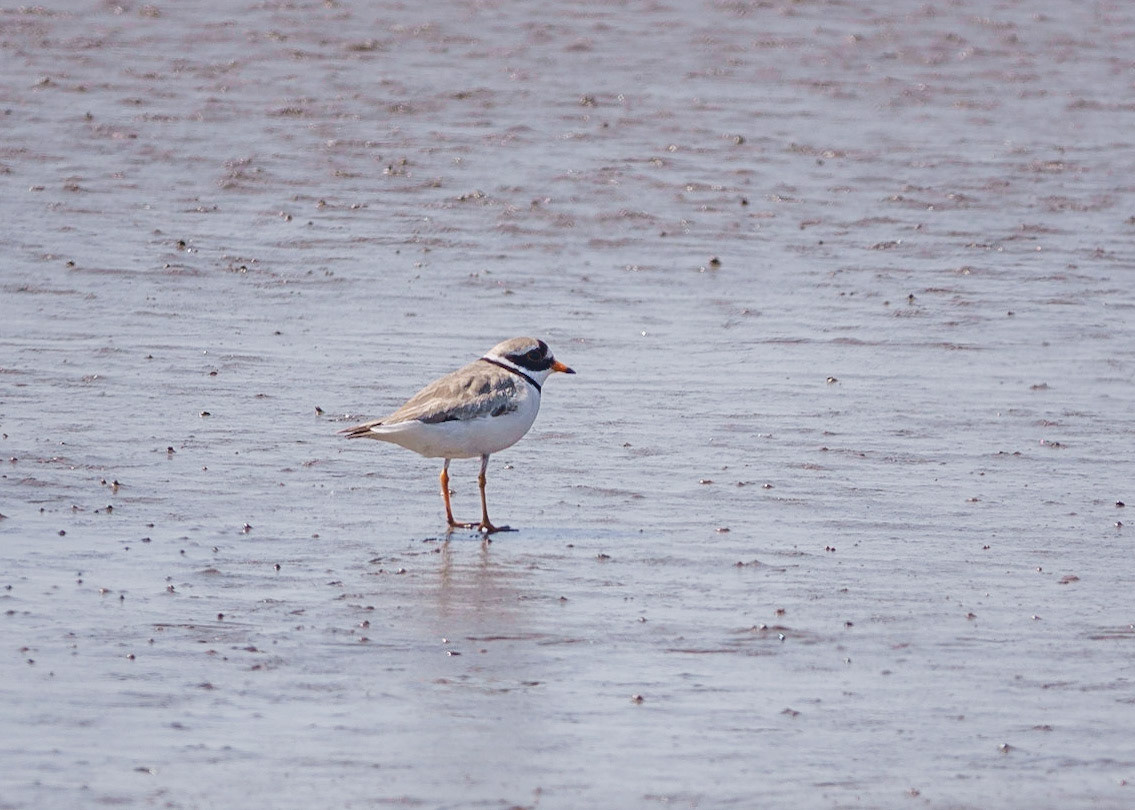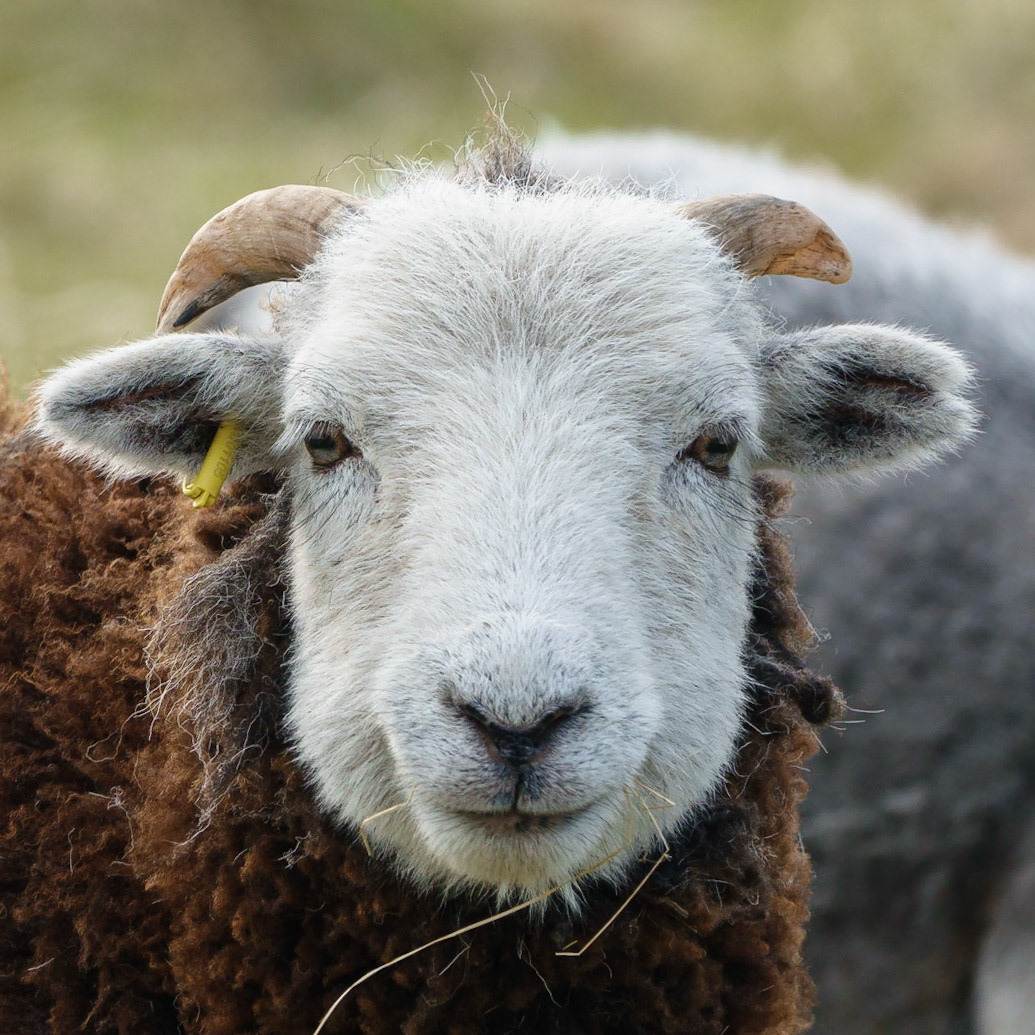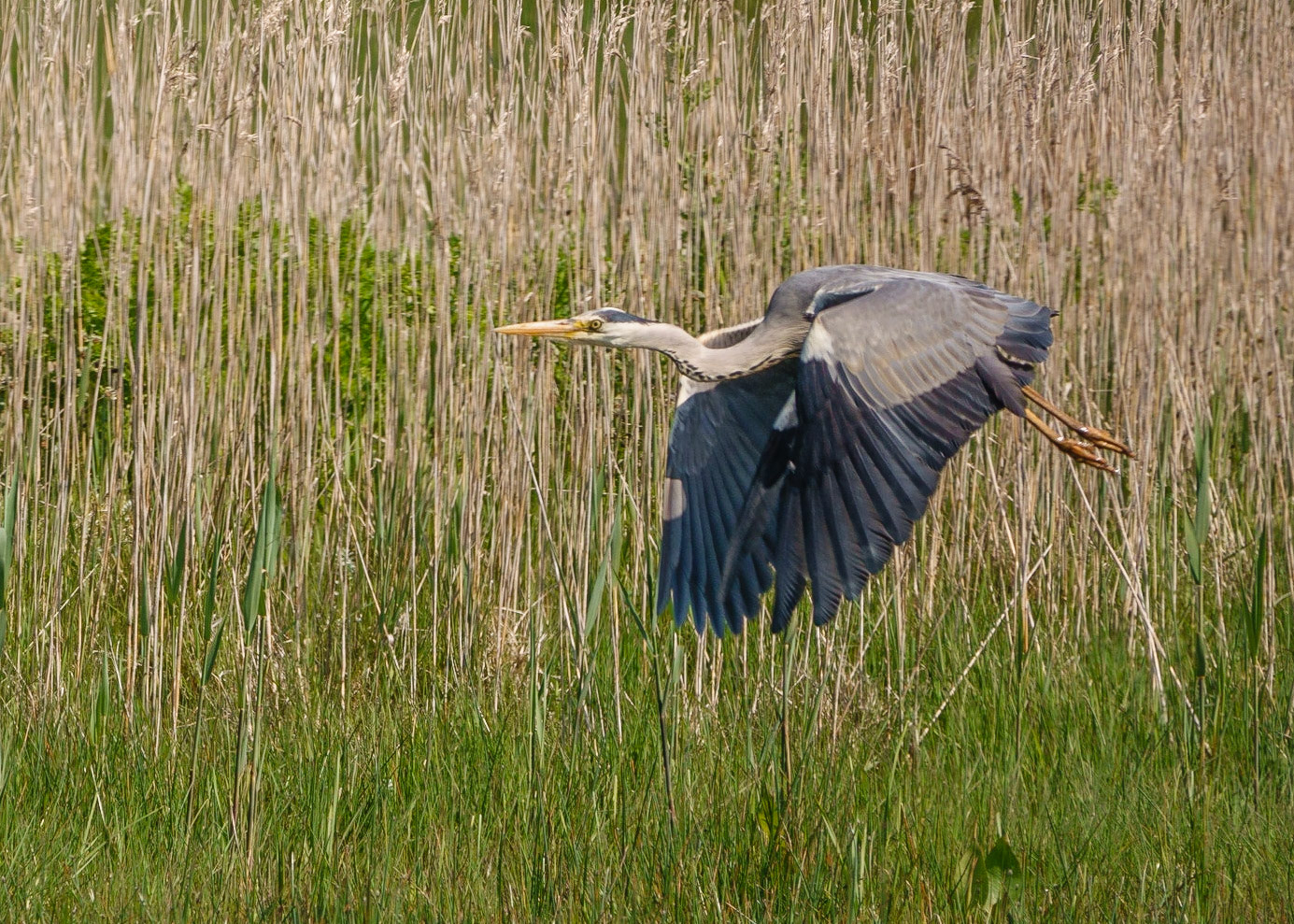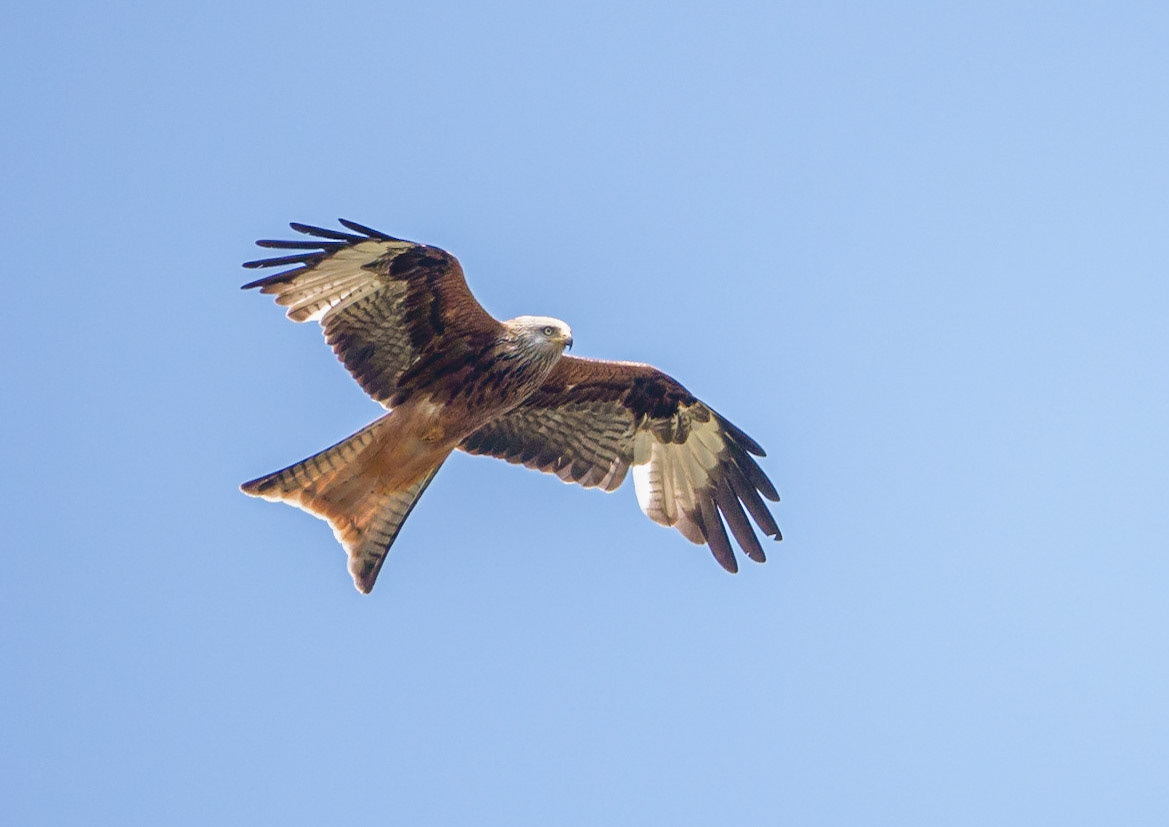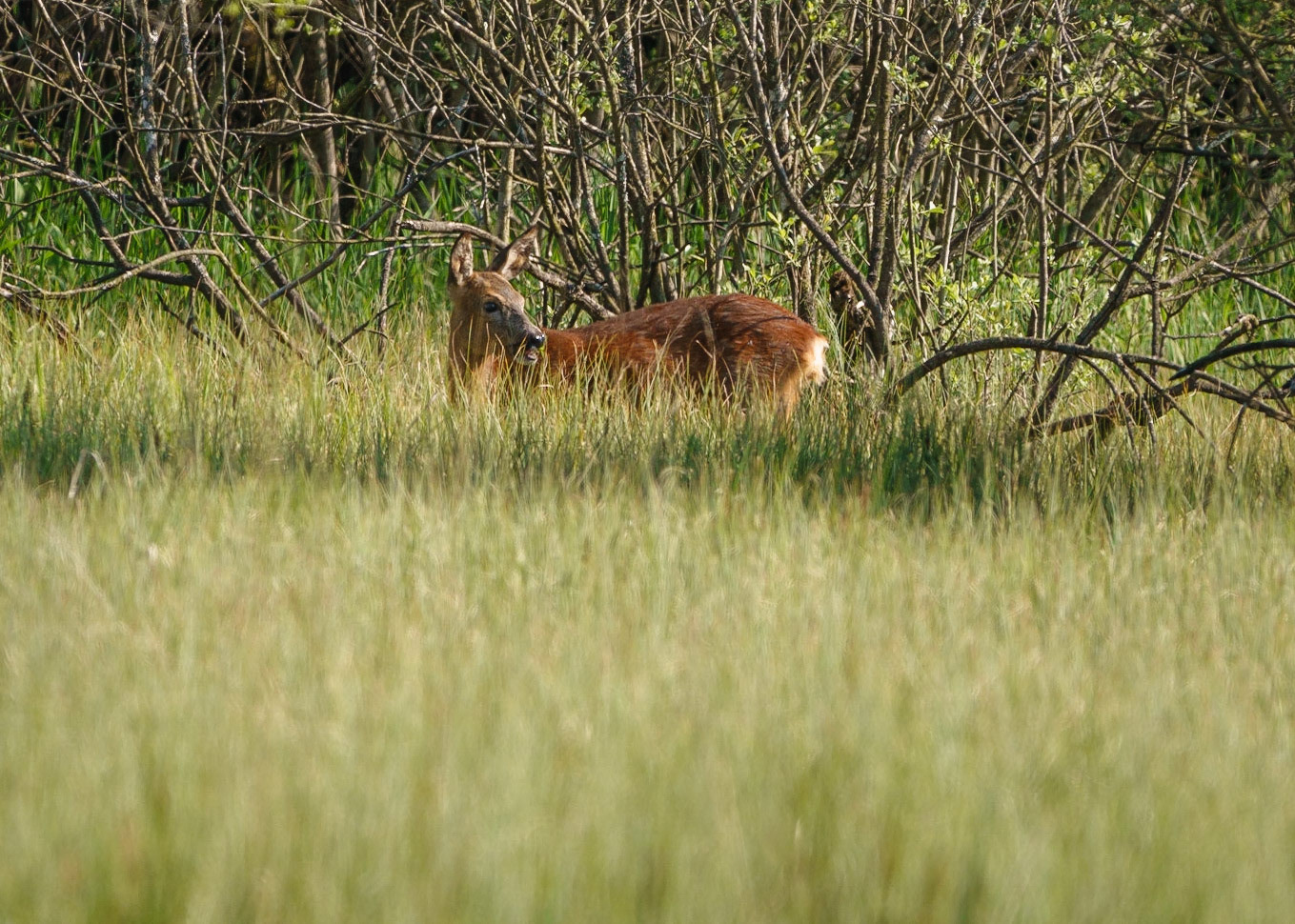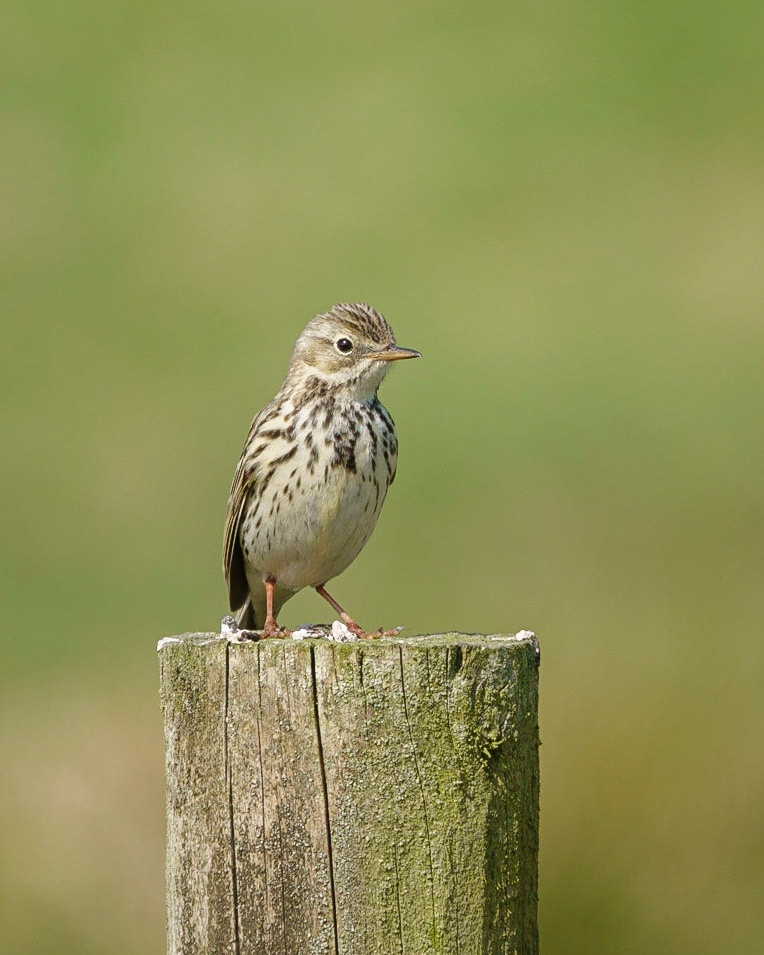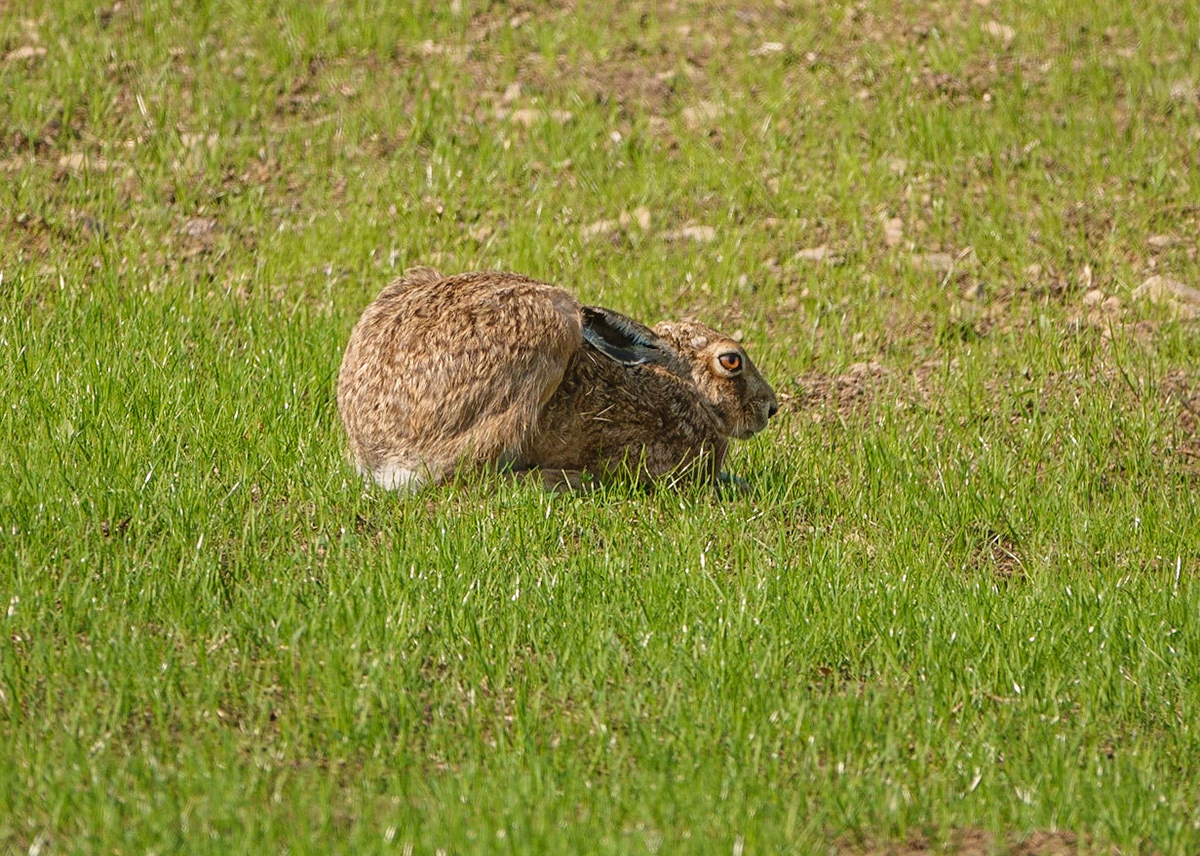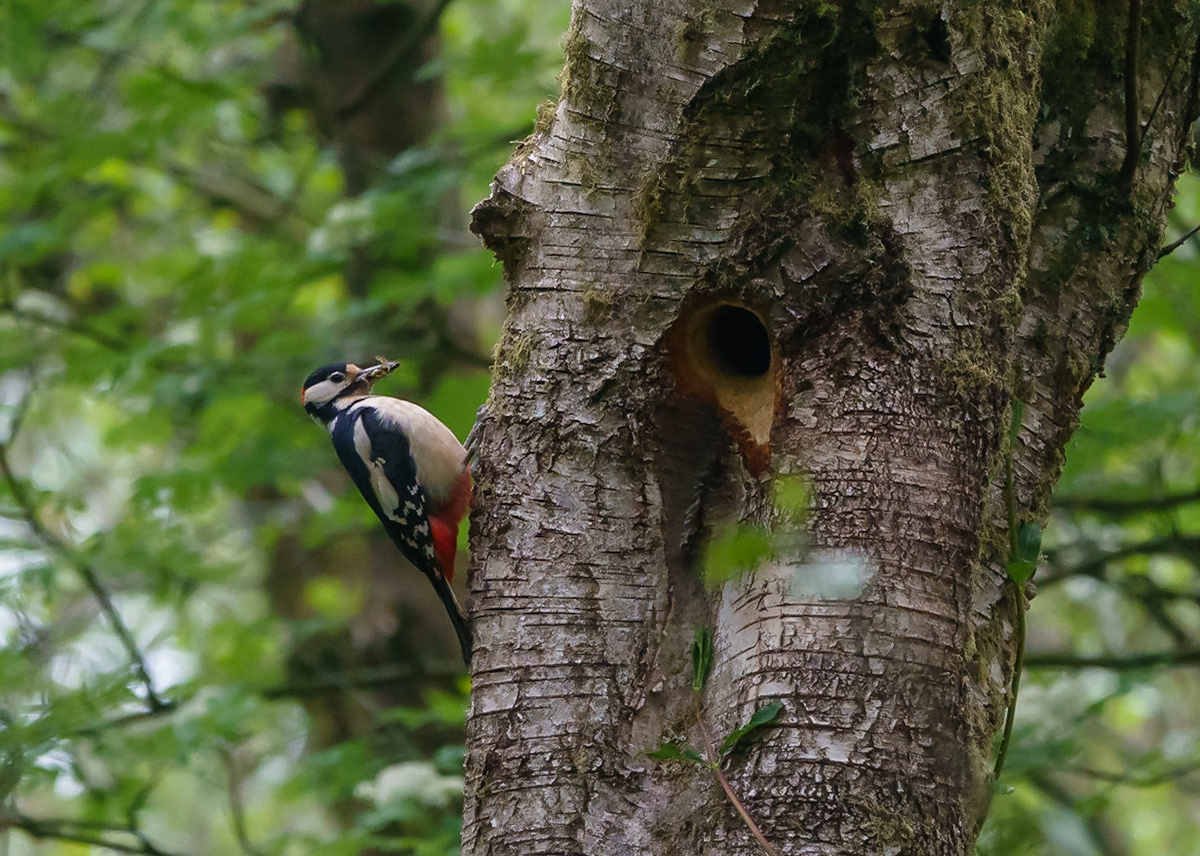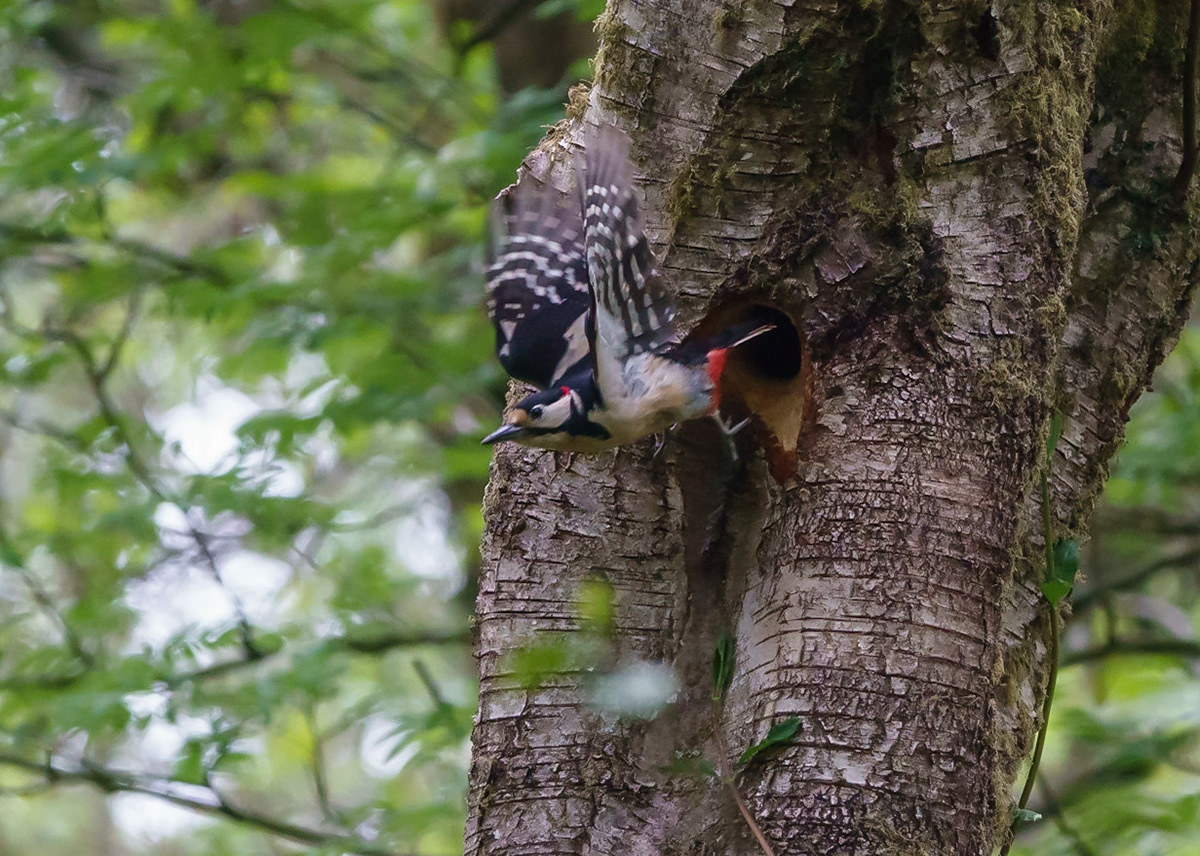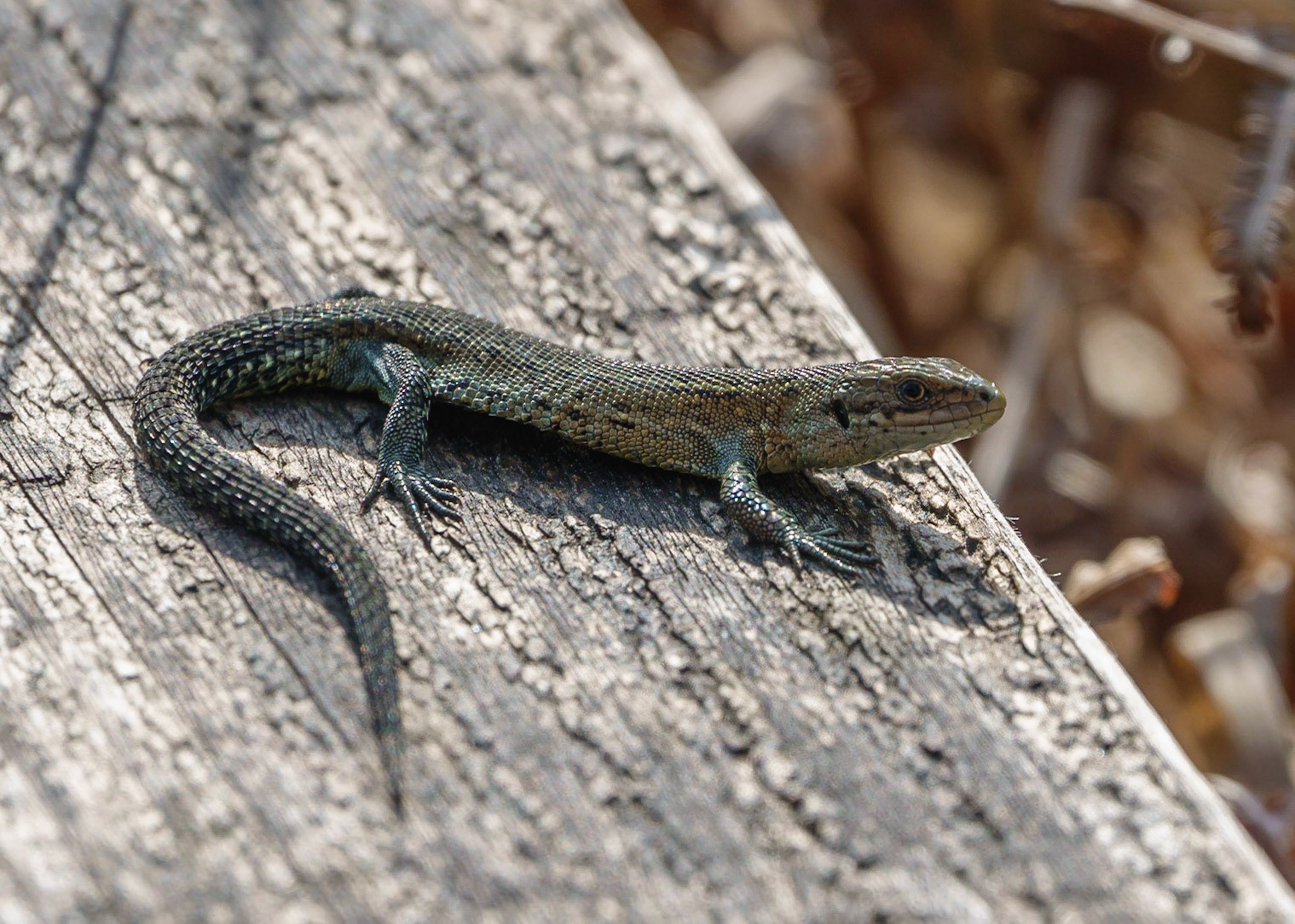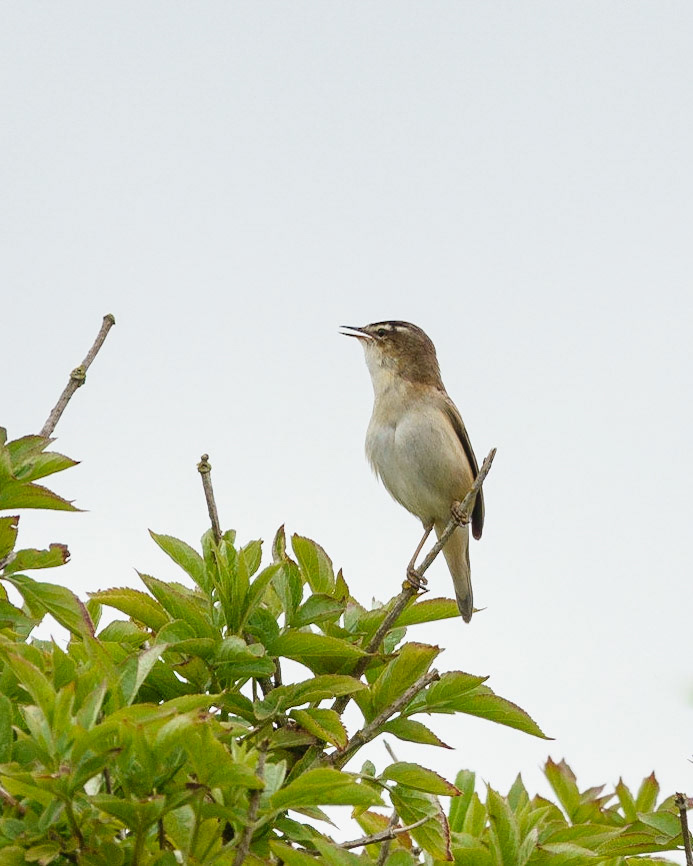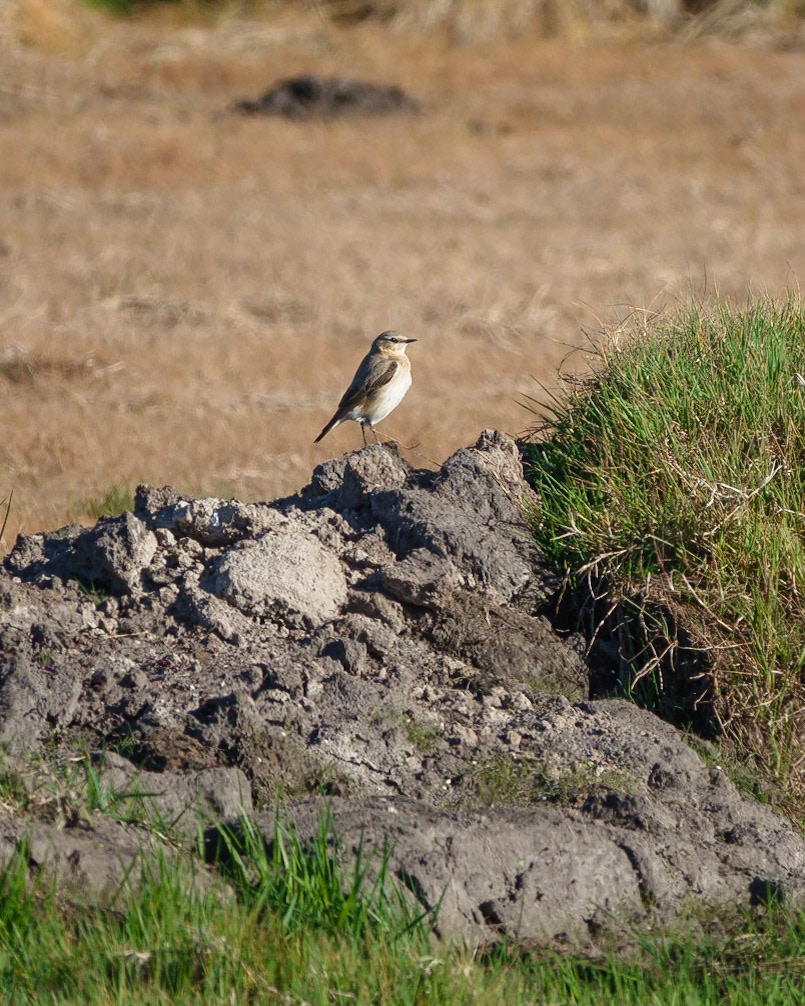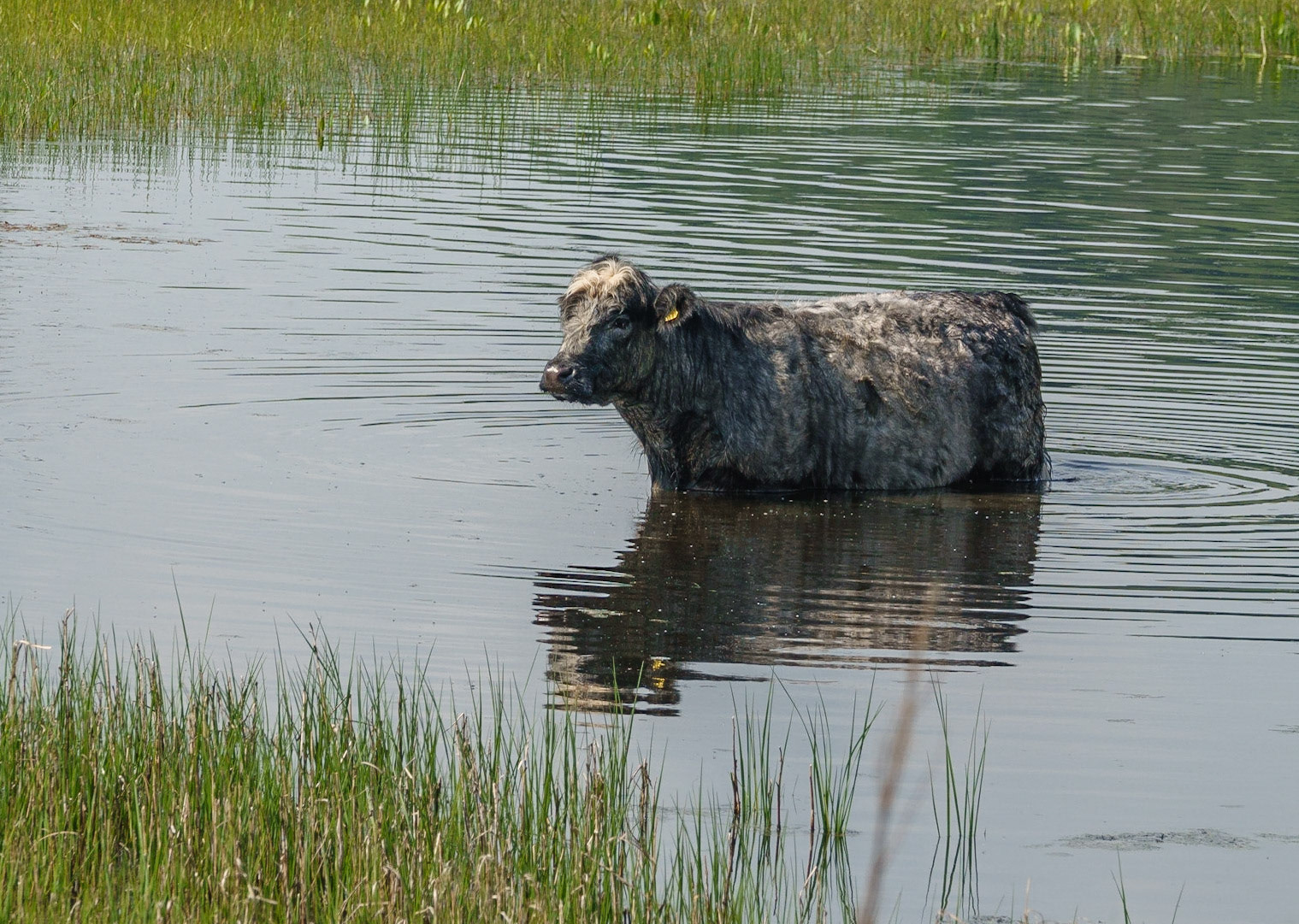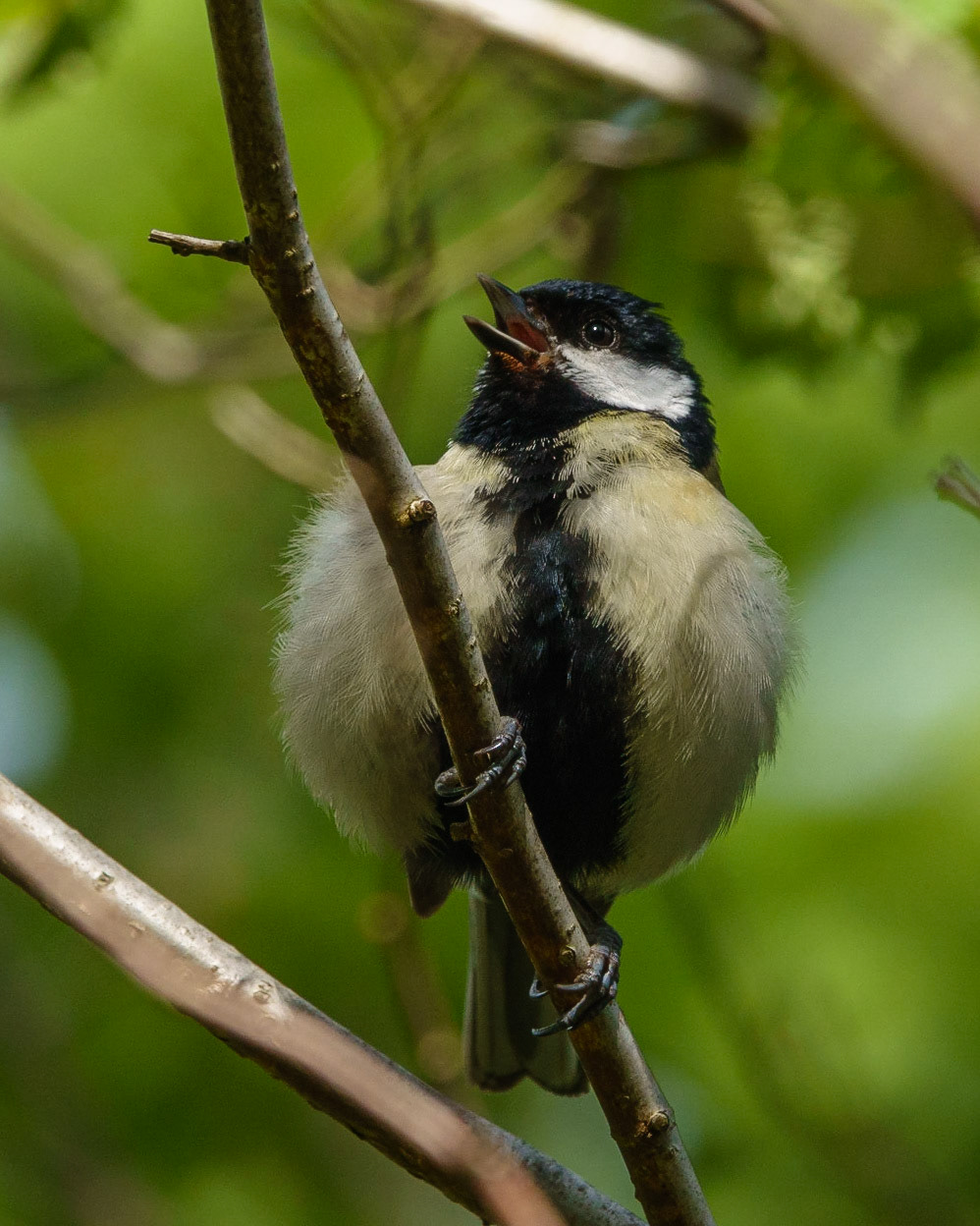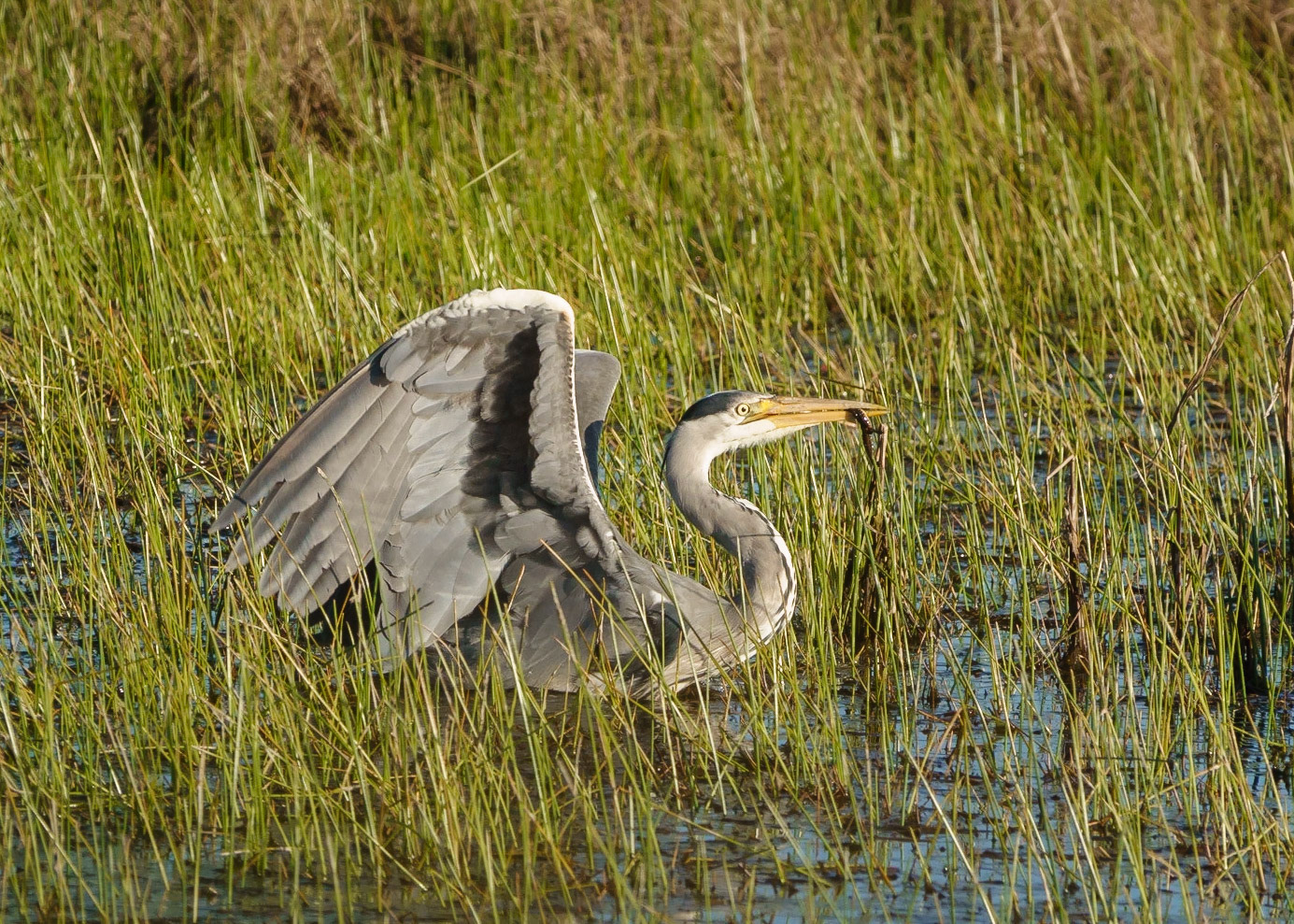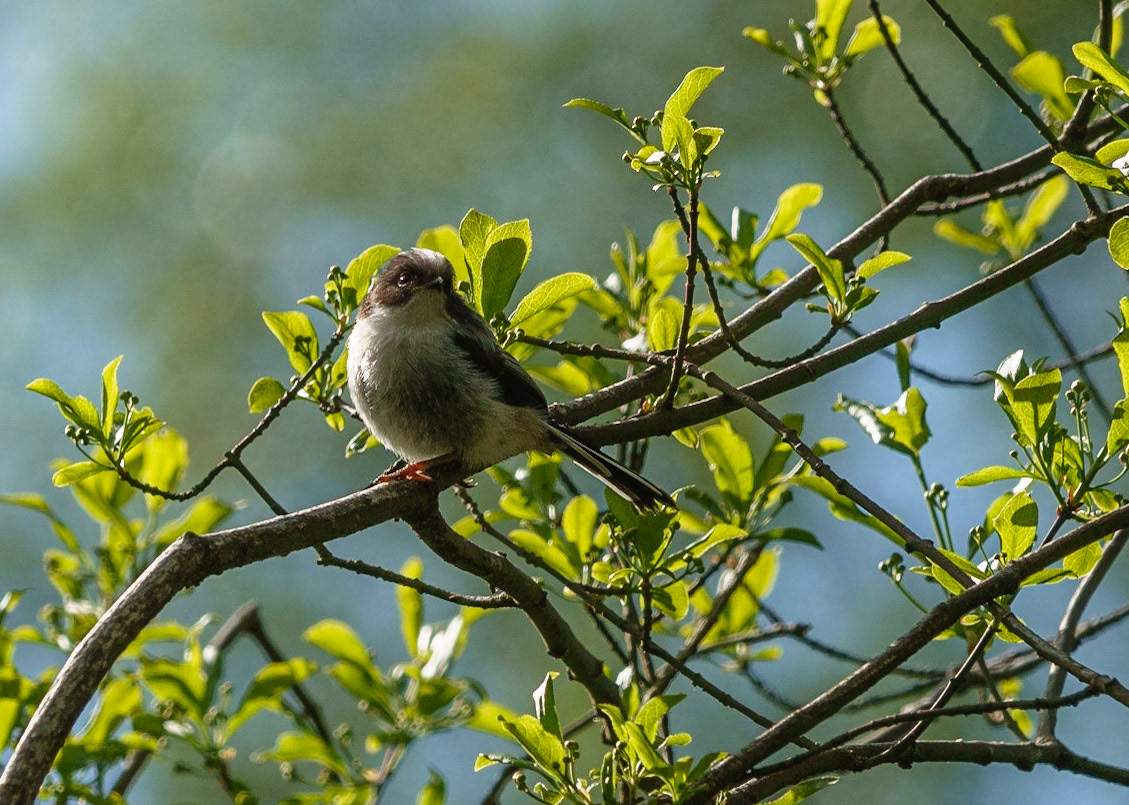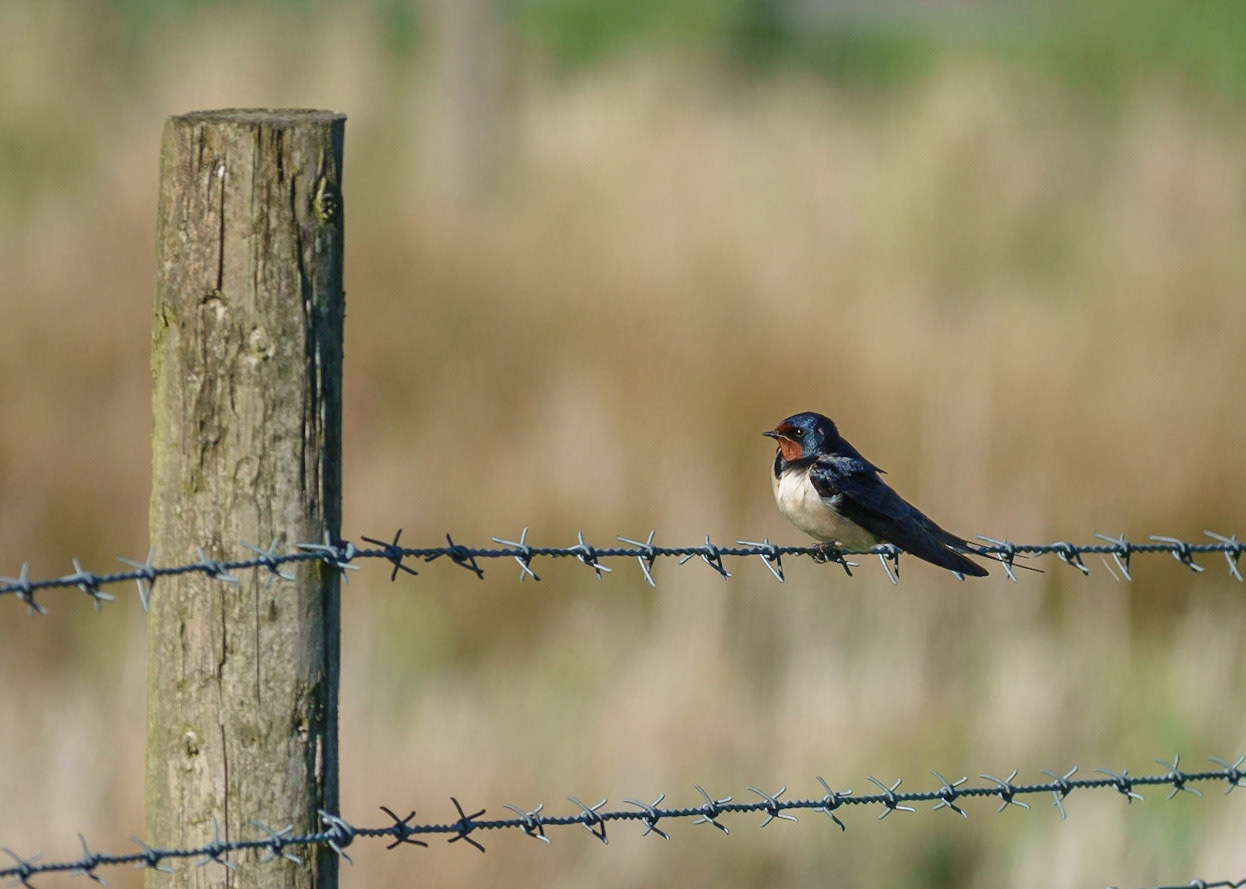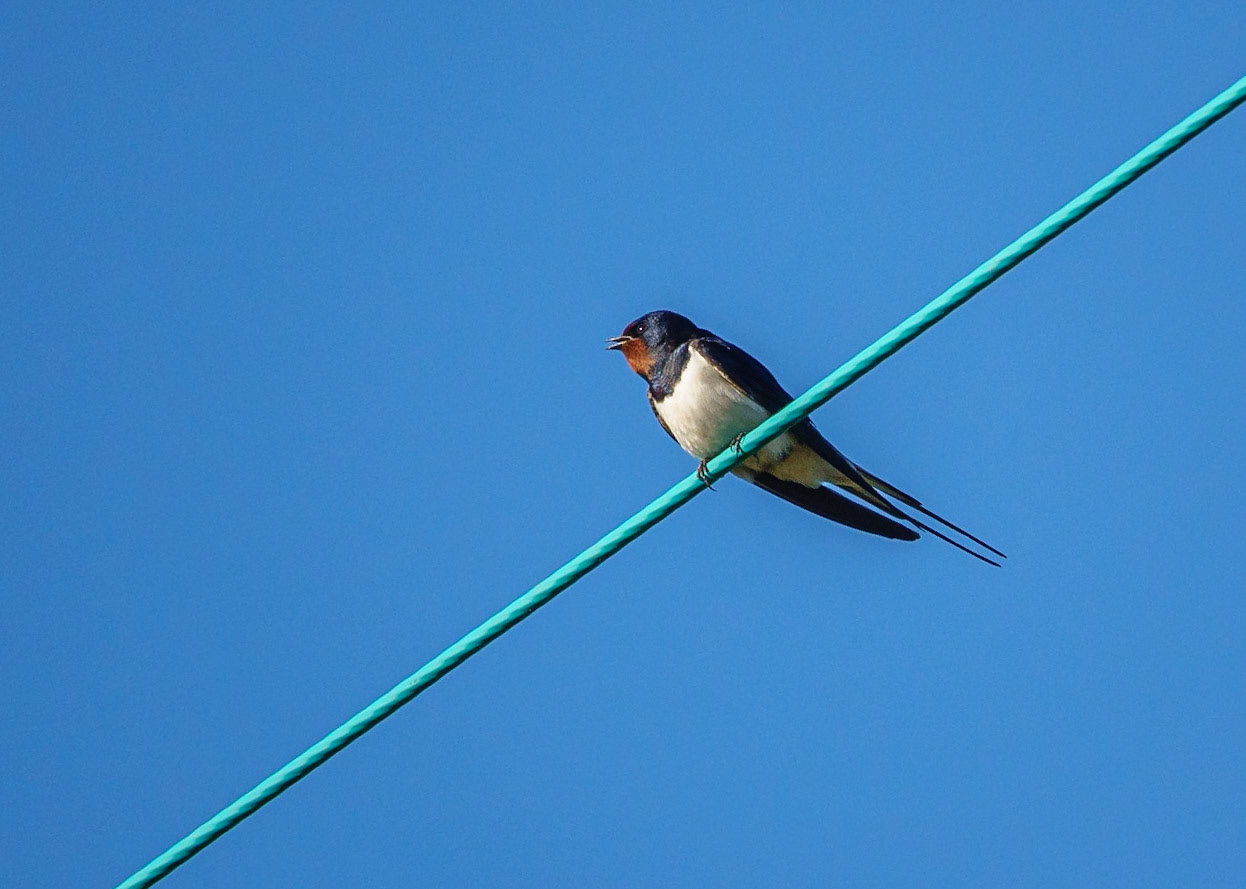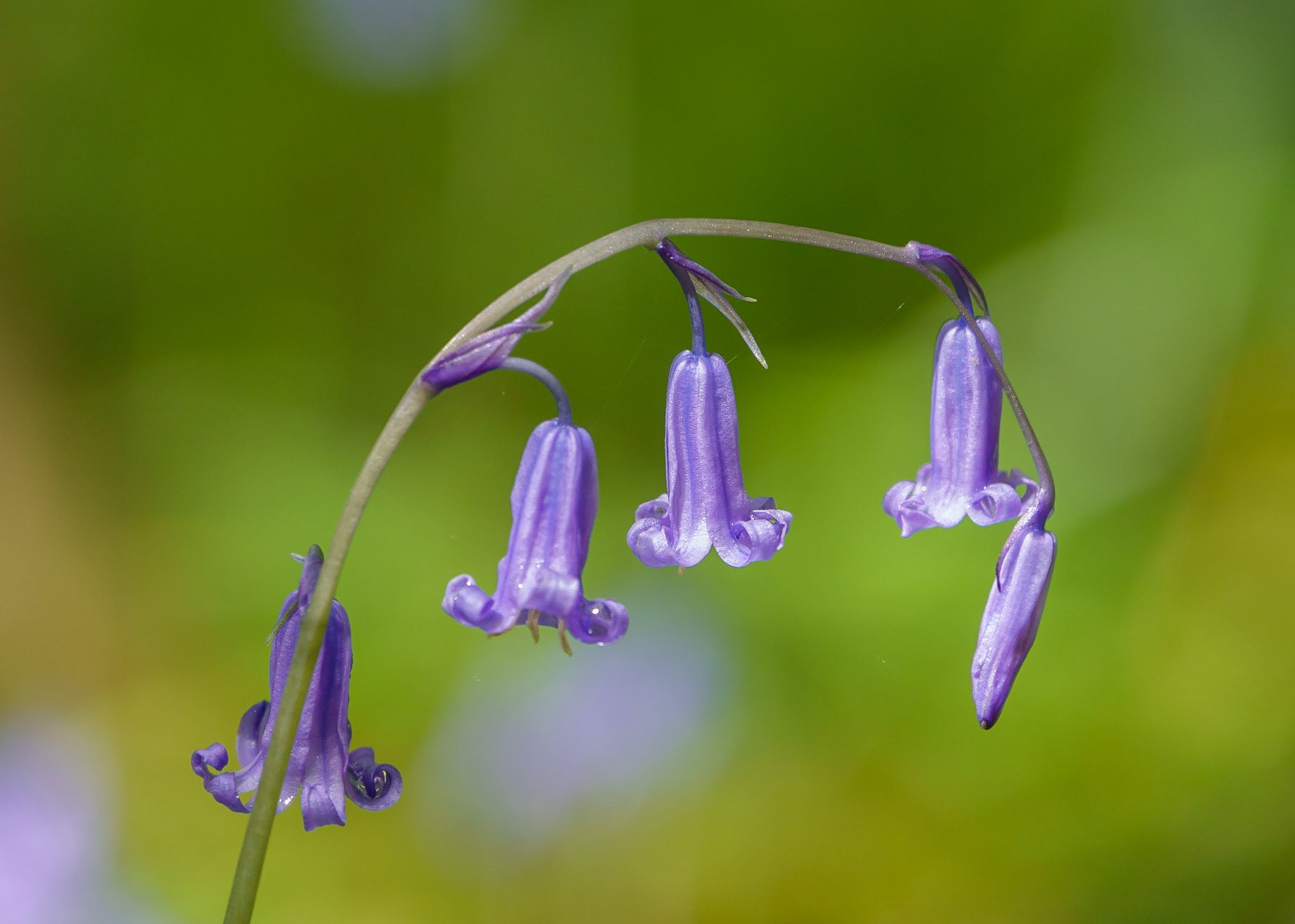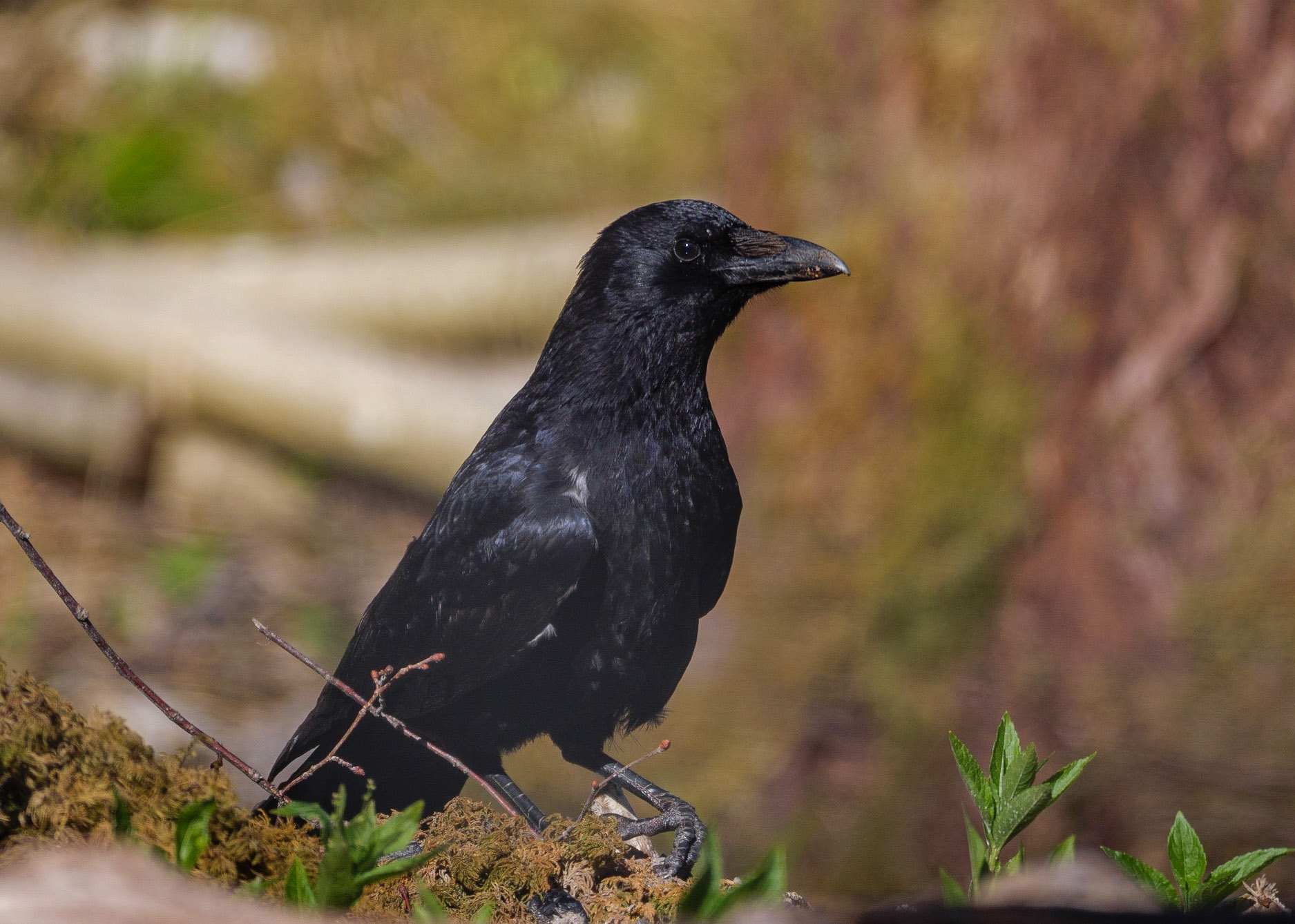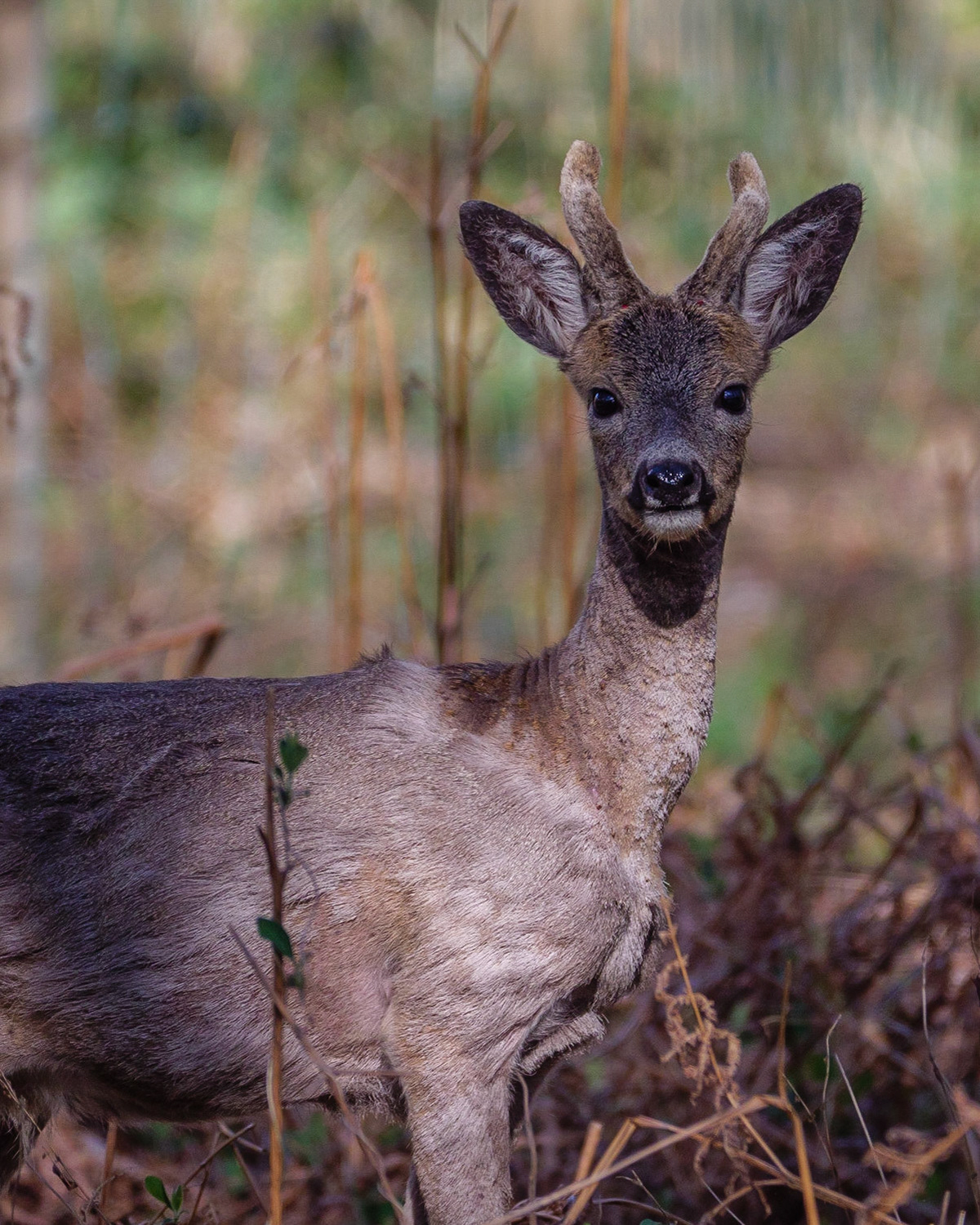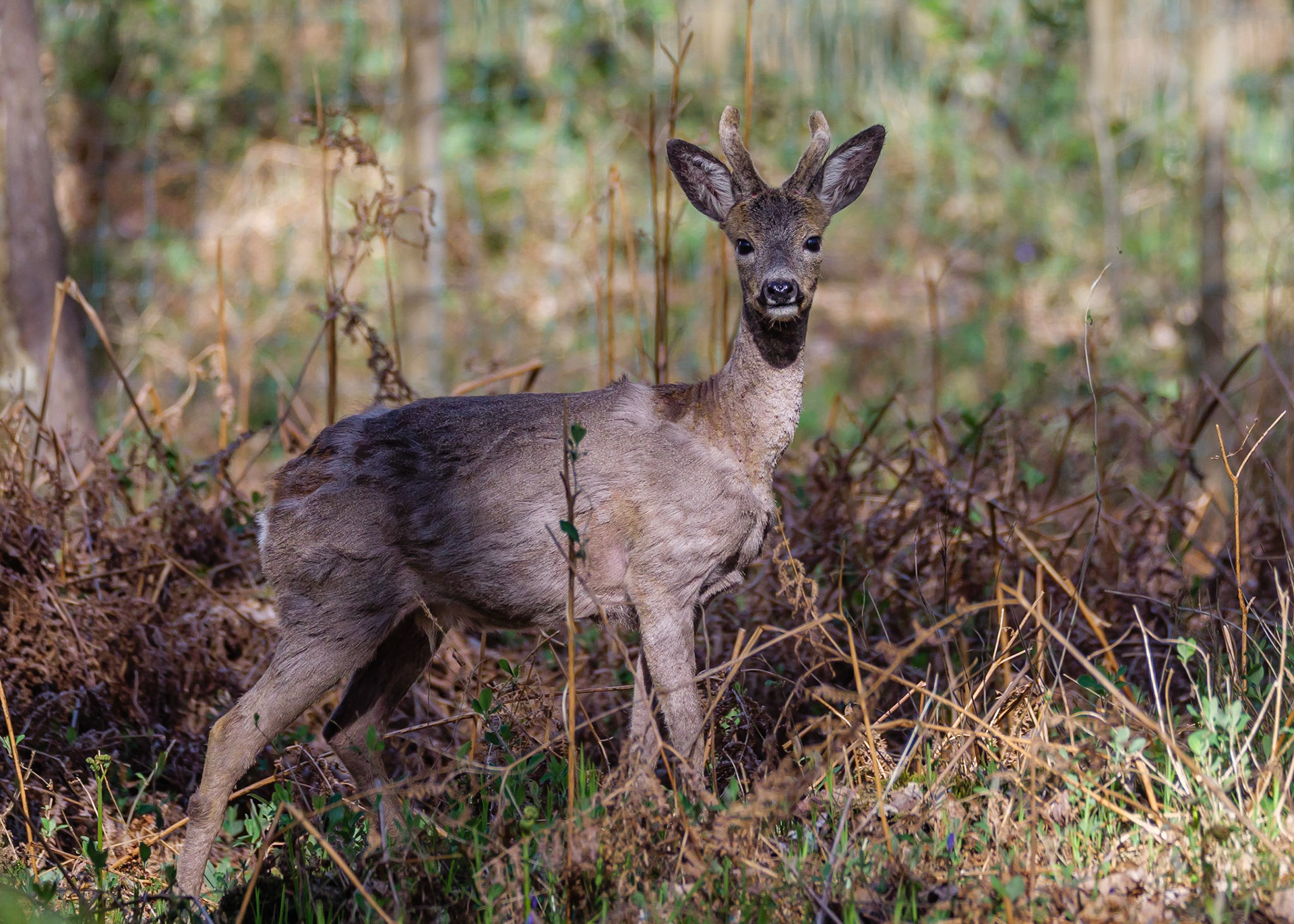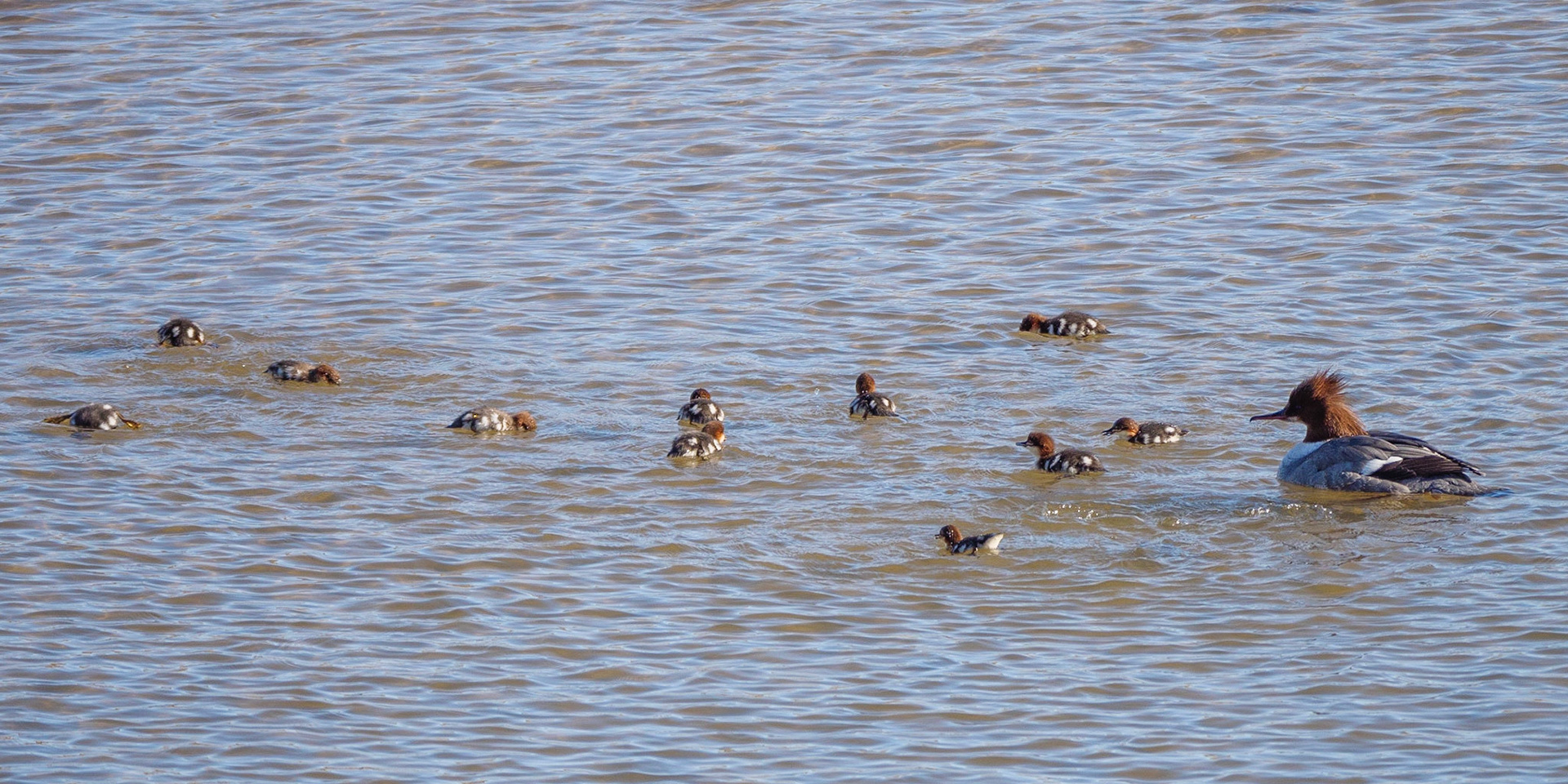 The highlight of the month has to be an early morning during the Easter break. A lovely sunrise, rabbits and roe deer in the fields, and then an otter. As a child I never thought I would see an otter in the wild so to see one on a walk from my front door was a dream come true.
As lockdown restrictions have slowly eased I've started to venture a little further afield. The trails are all open at Leighton Moss but none of the hides. I'm not sure why you can visit the hairdressers but not sit in a draughty wooden building with all the windows and doors open, but I'm sure the RSPB have guidance to follow. After resisting the temptations of the Lake District for 3 months my wife and I drove 15 minutes up the road for a walk near Coniston. The first car park we passed was already full at 9:30am so we found somewhere quieter and walked up Beacon Fell. It may be a very busy summer in Cumbria.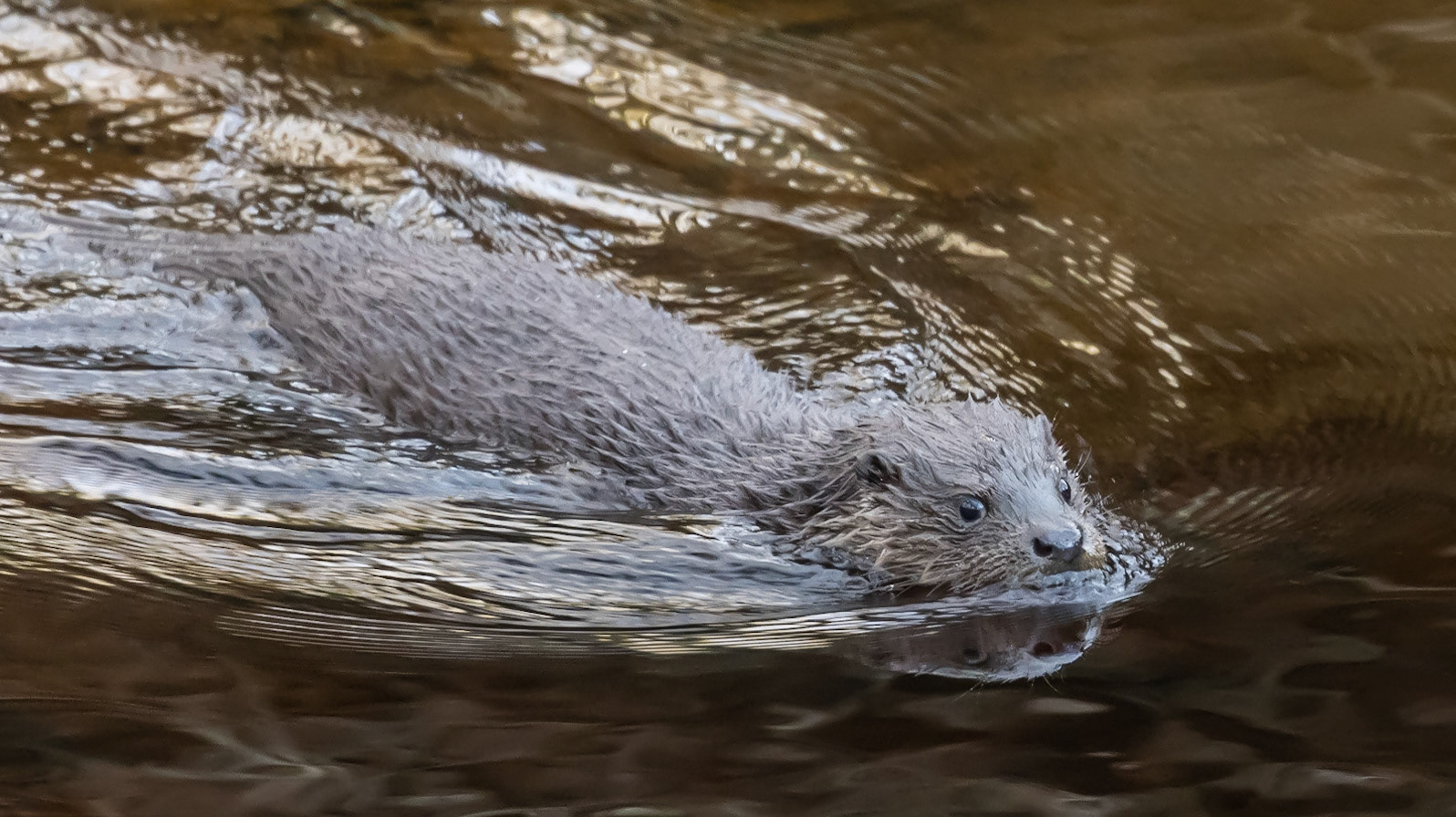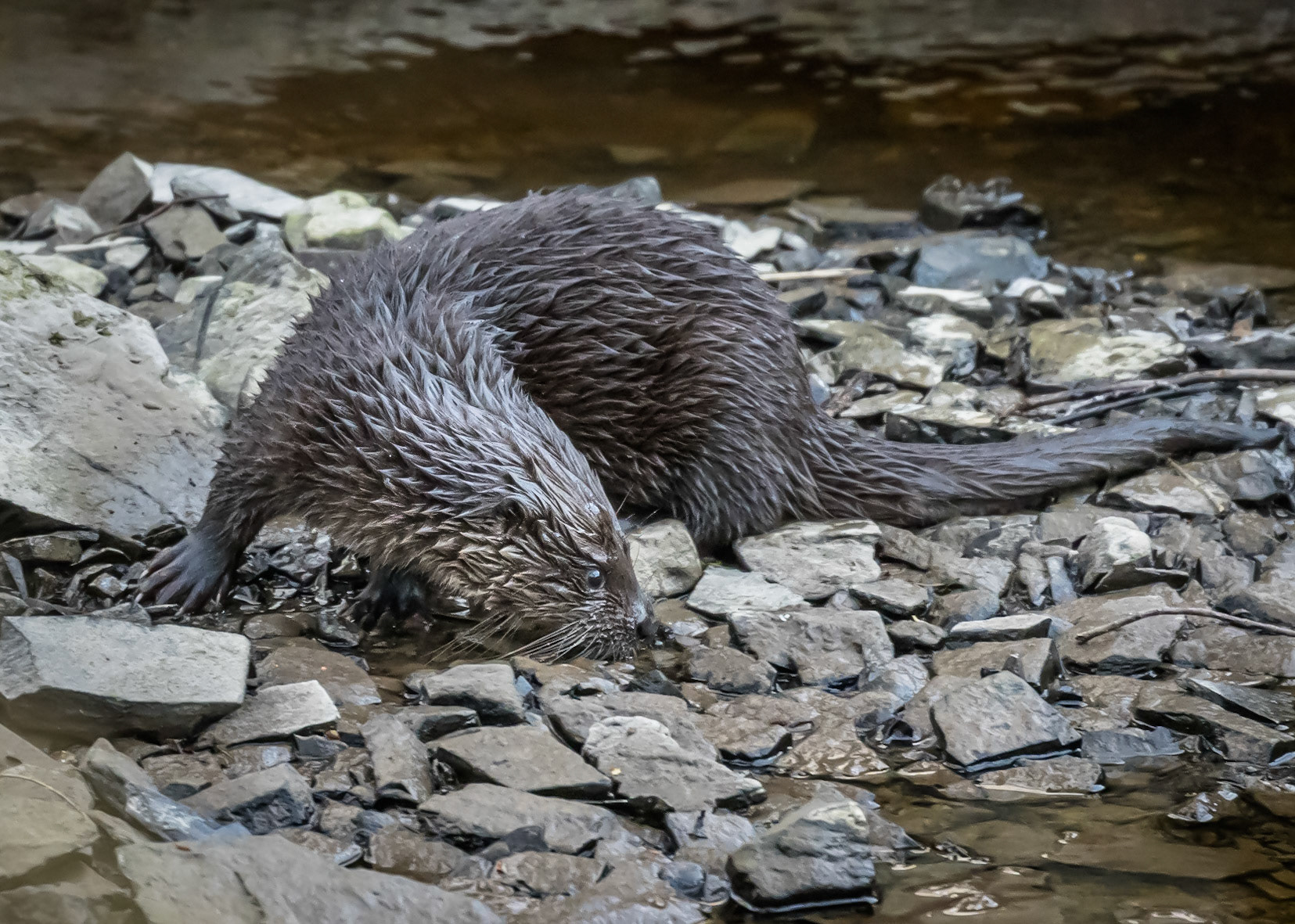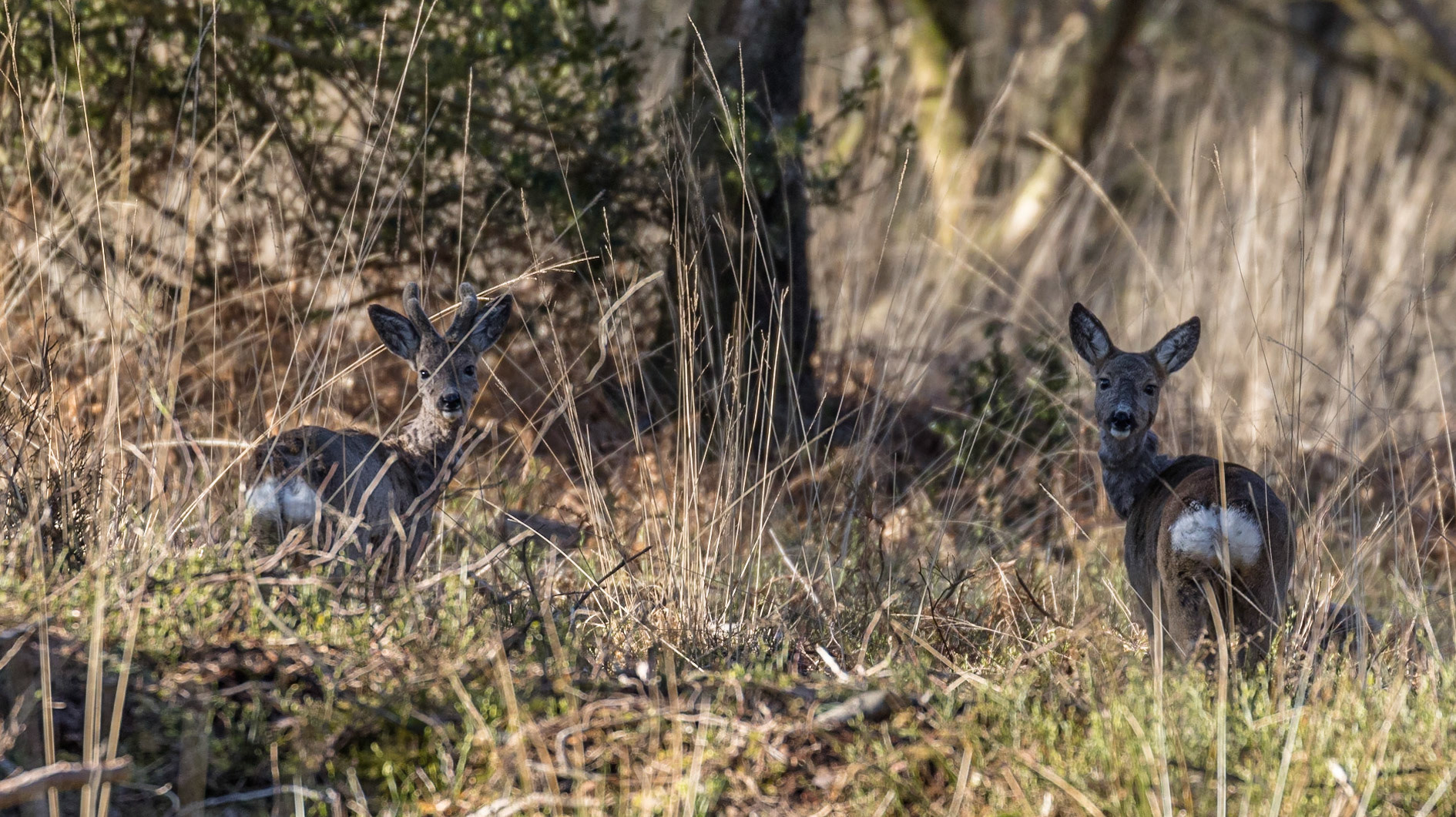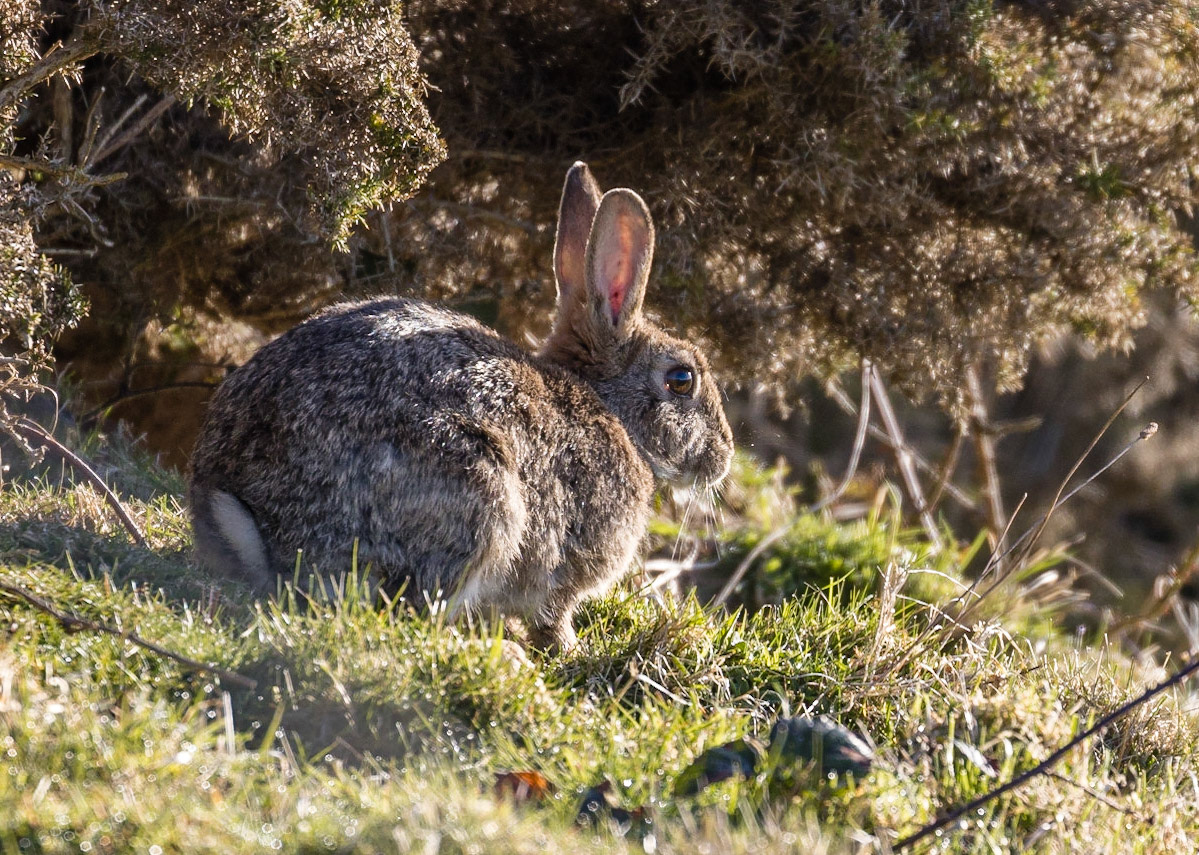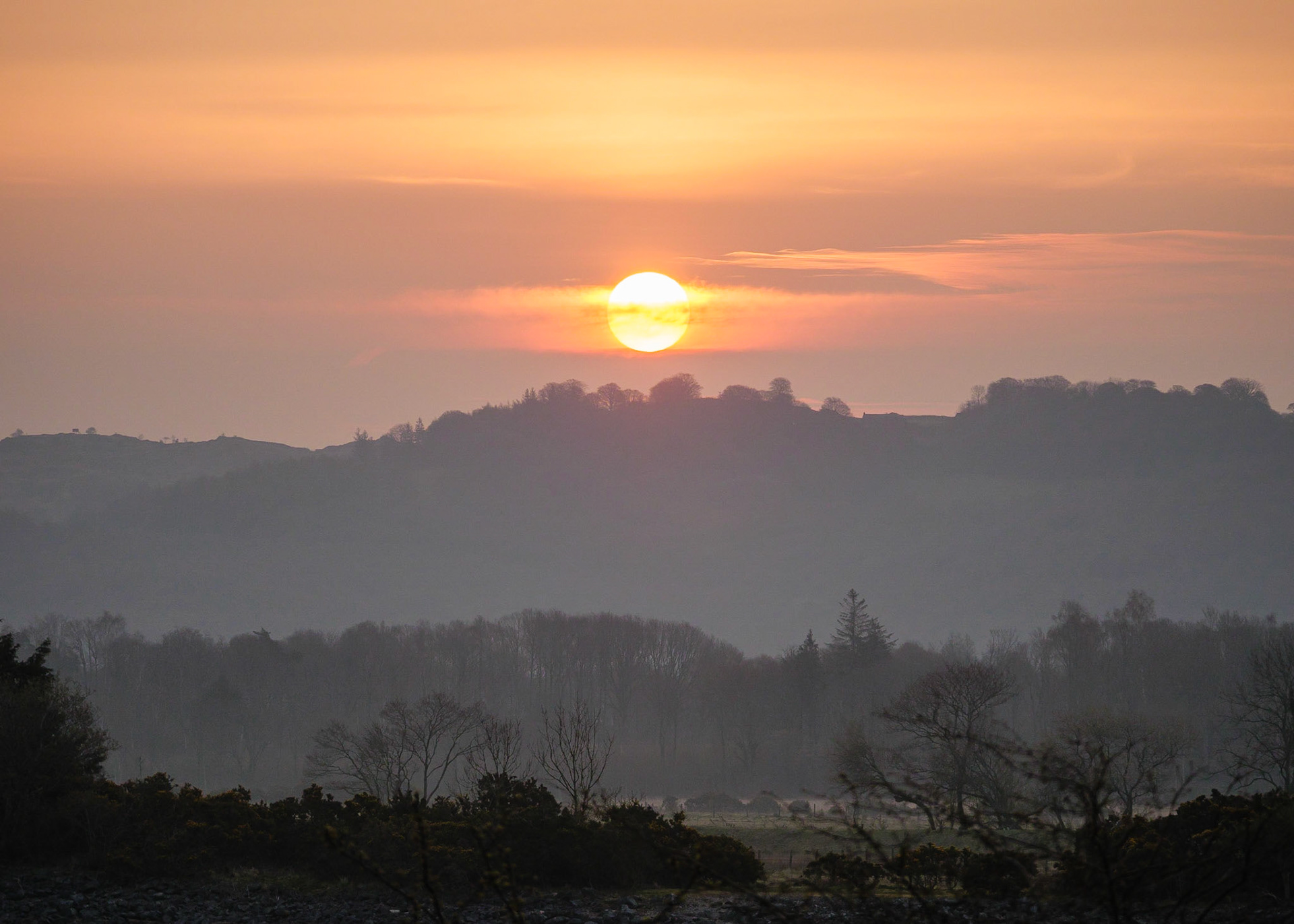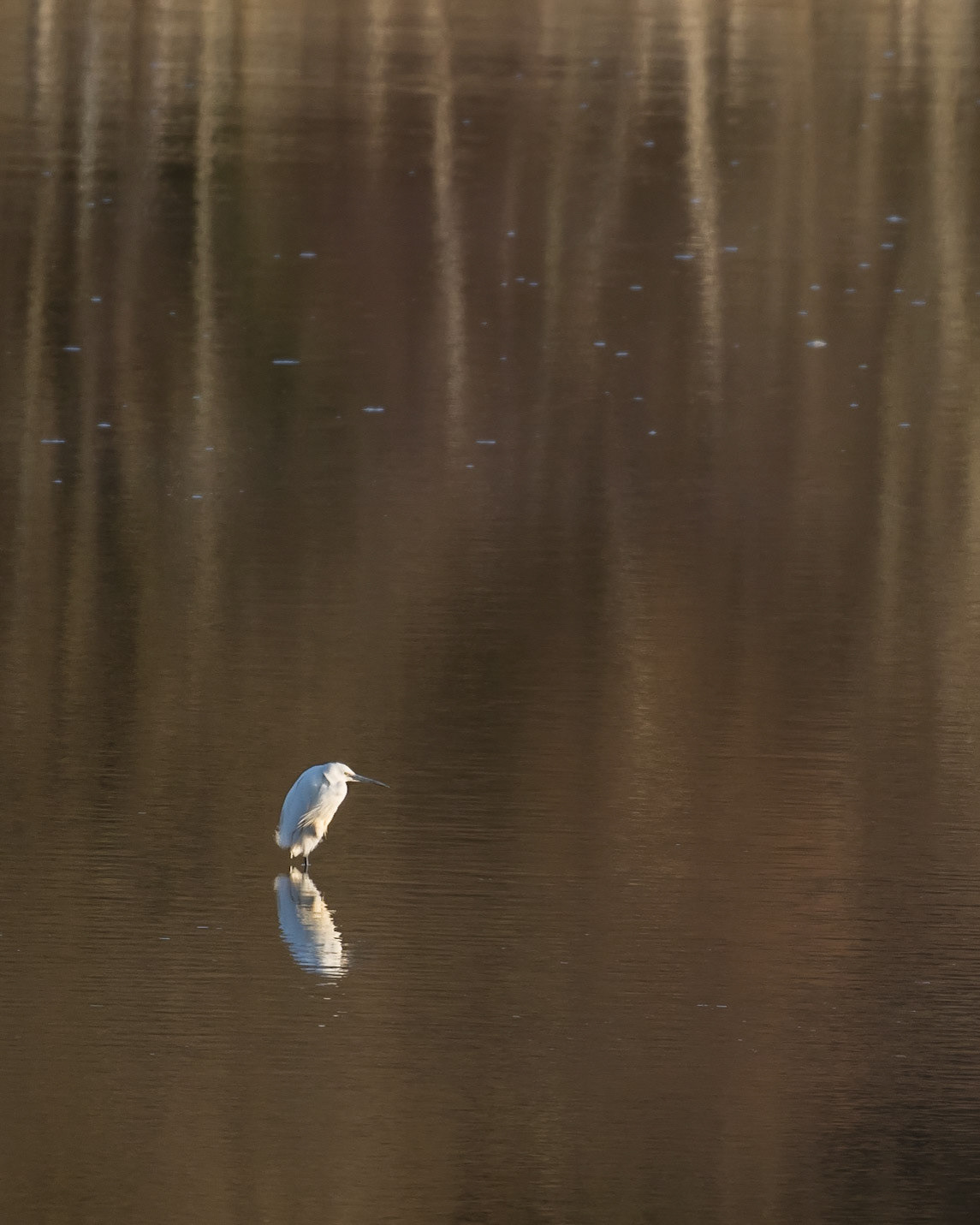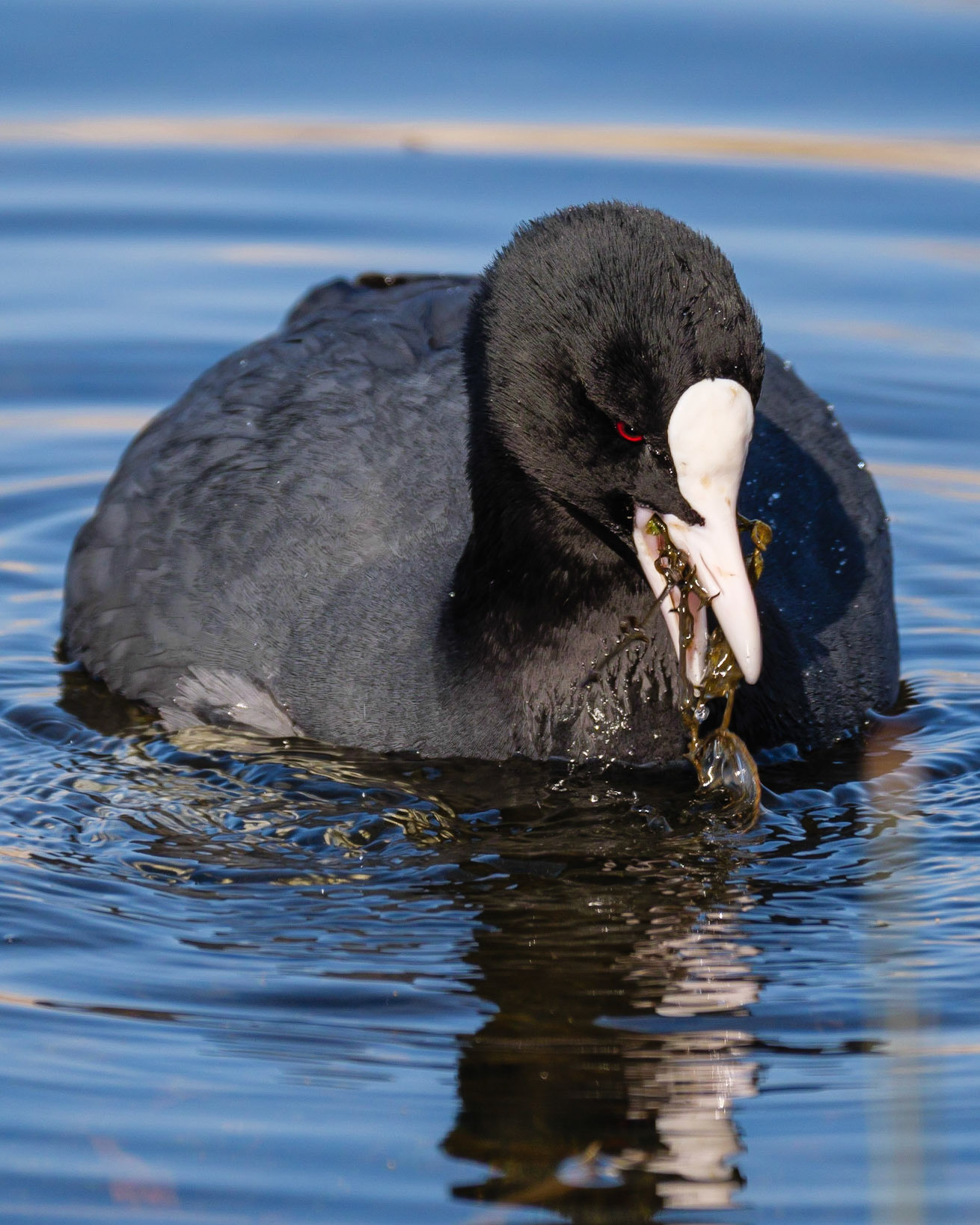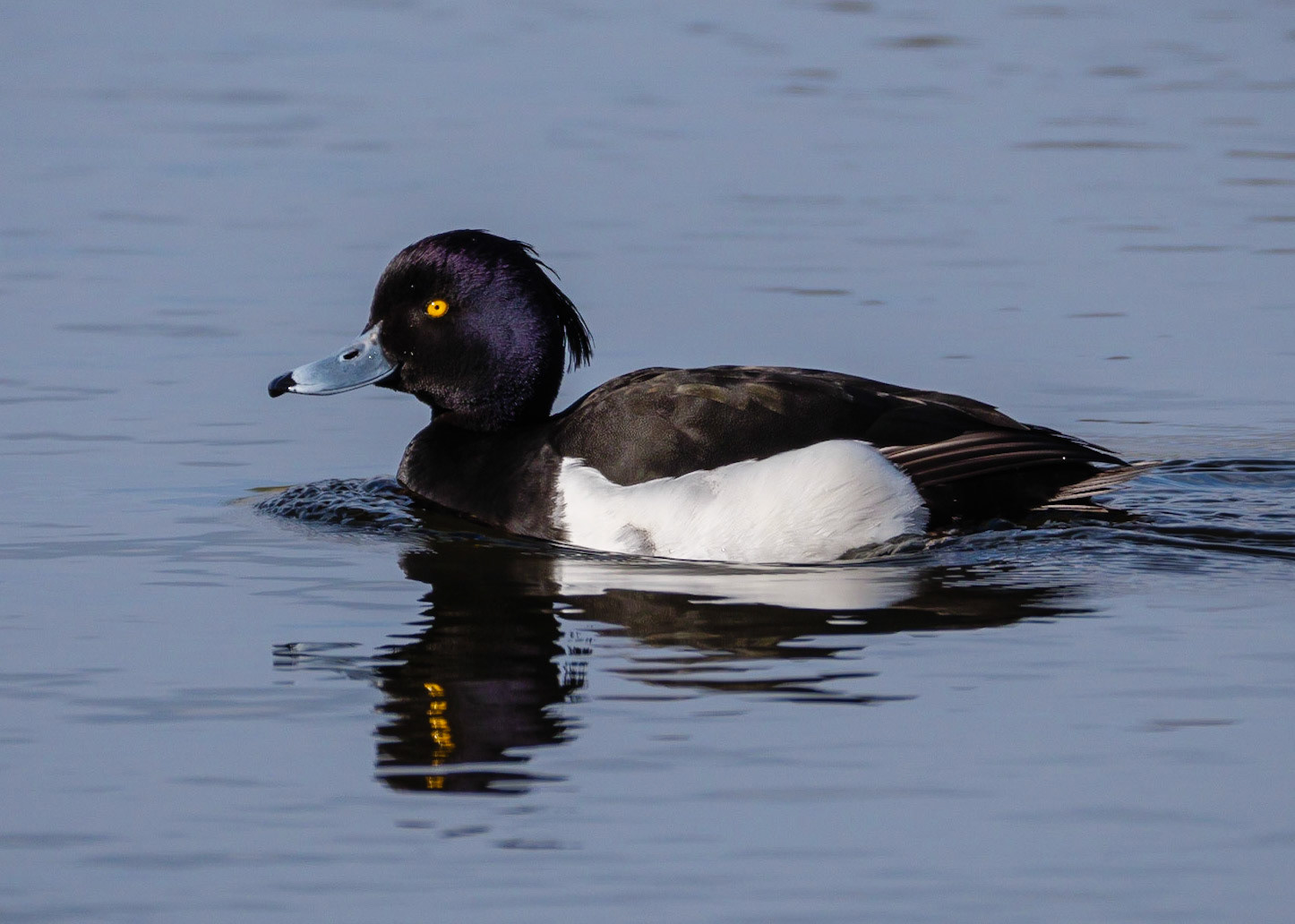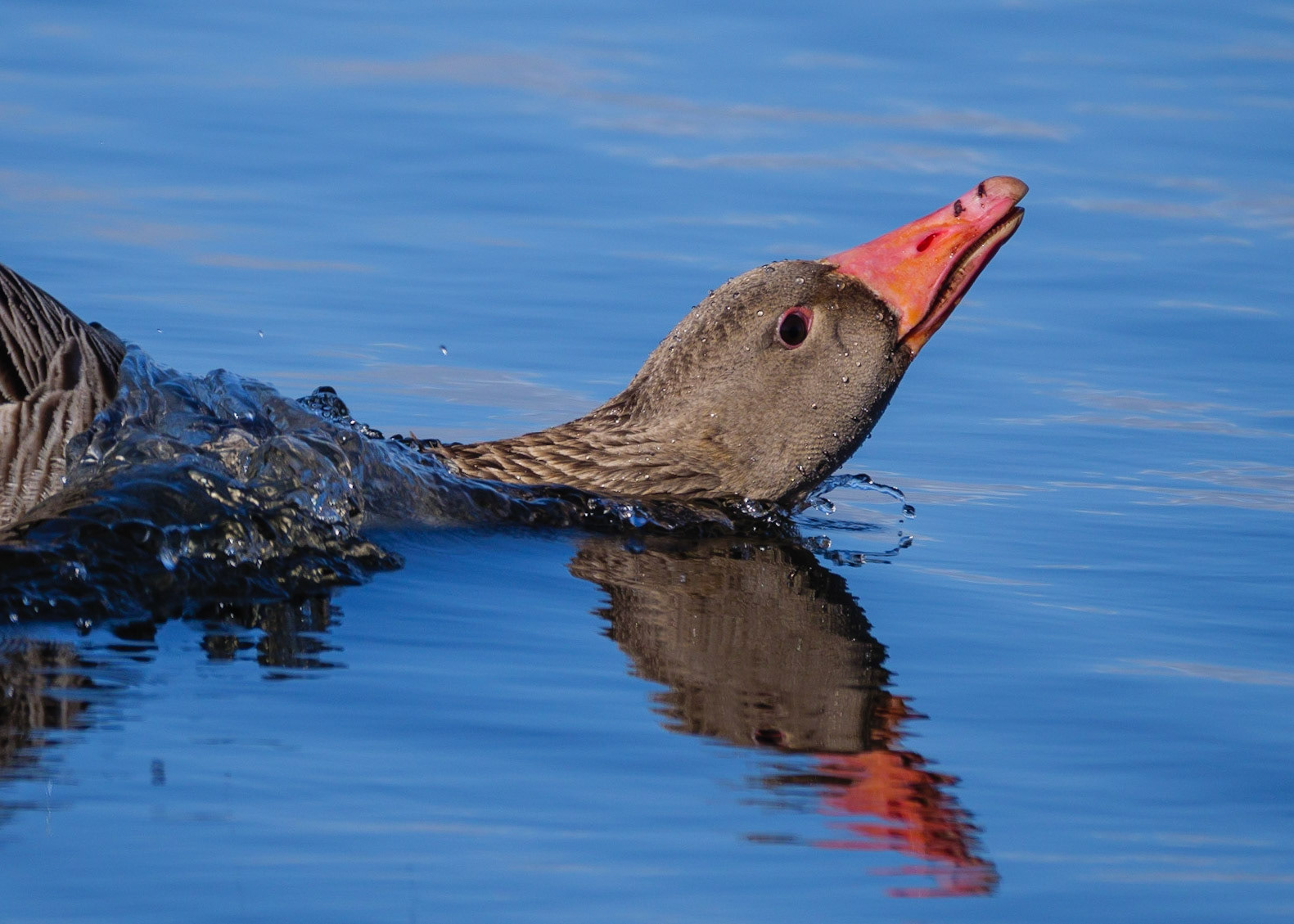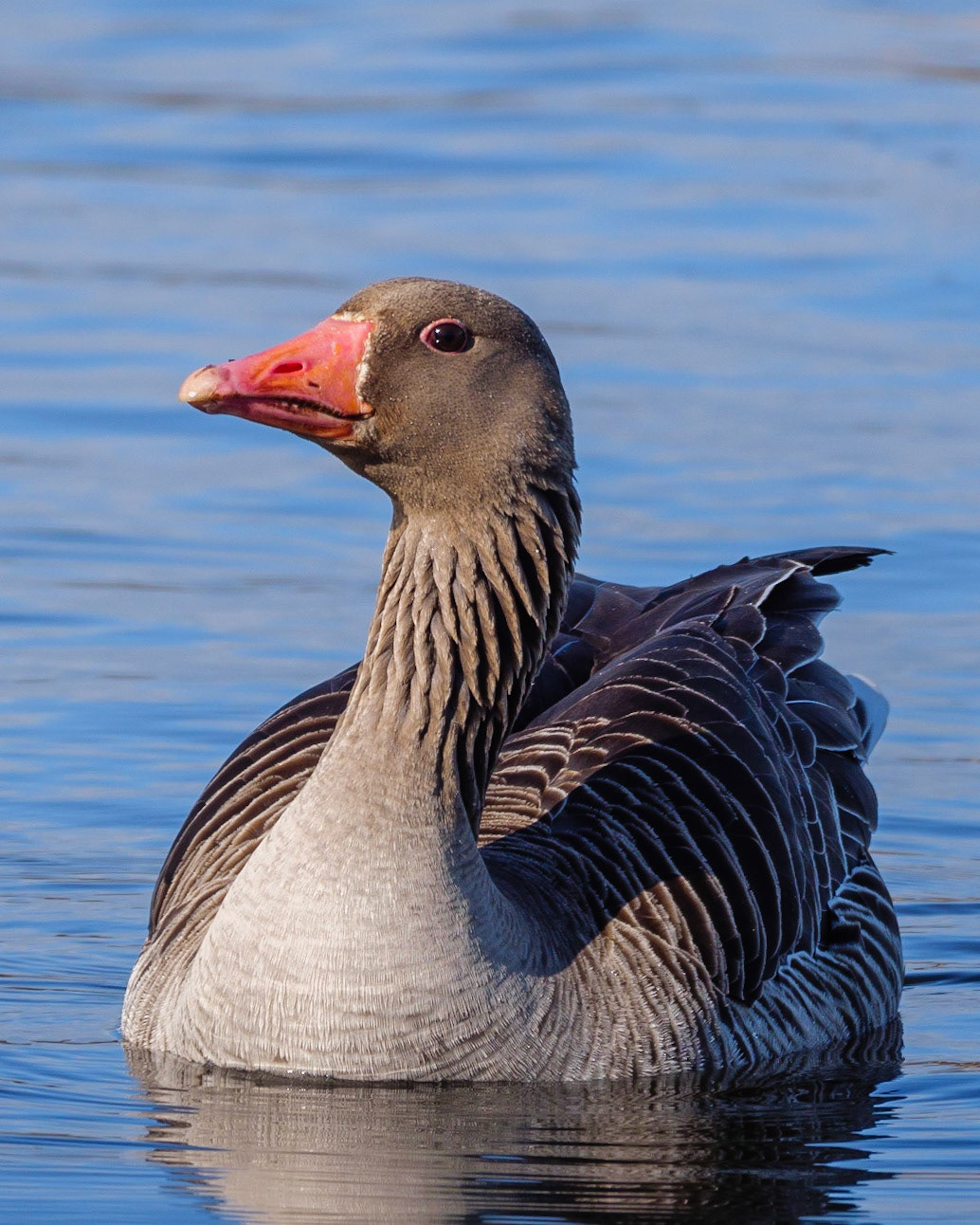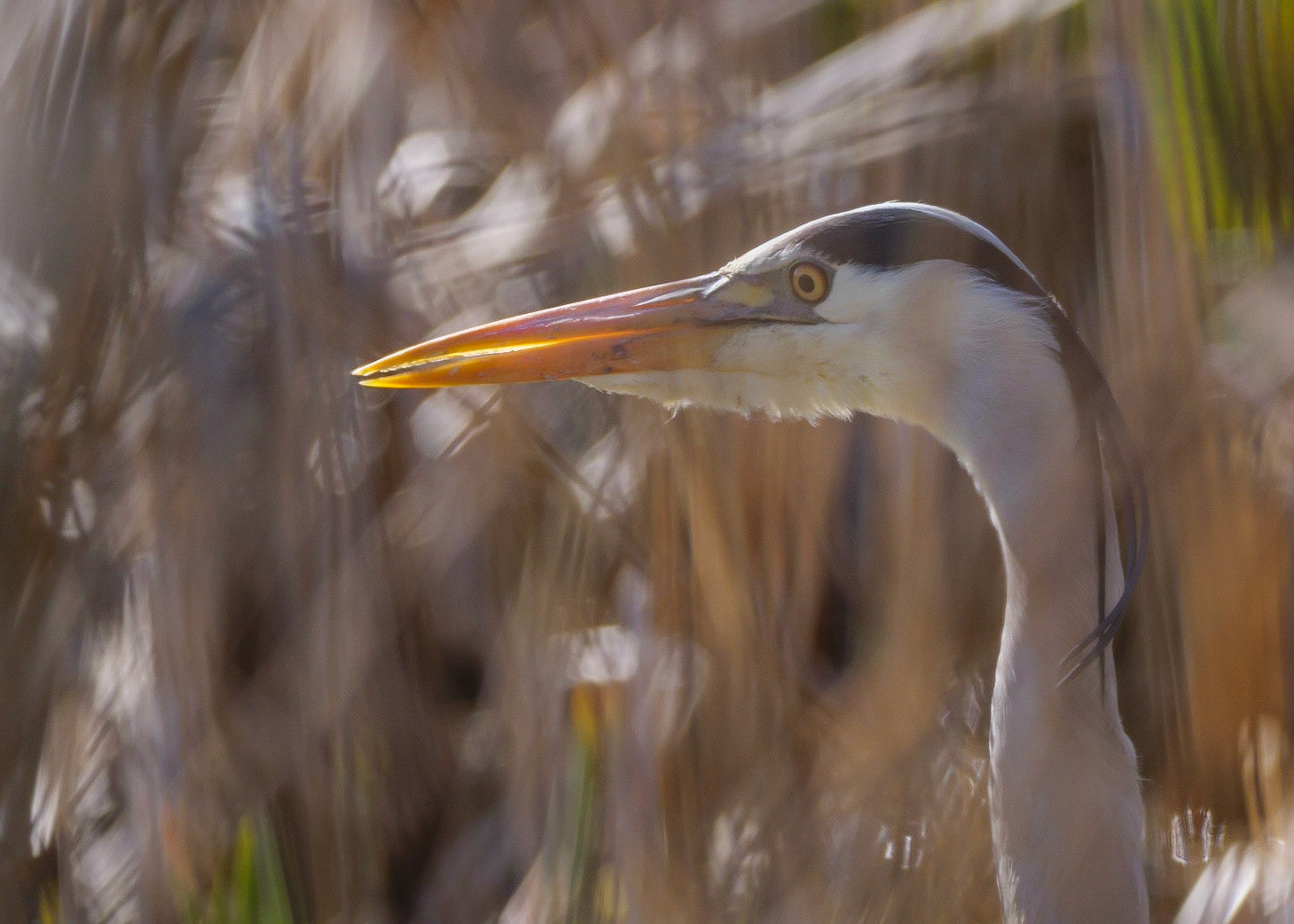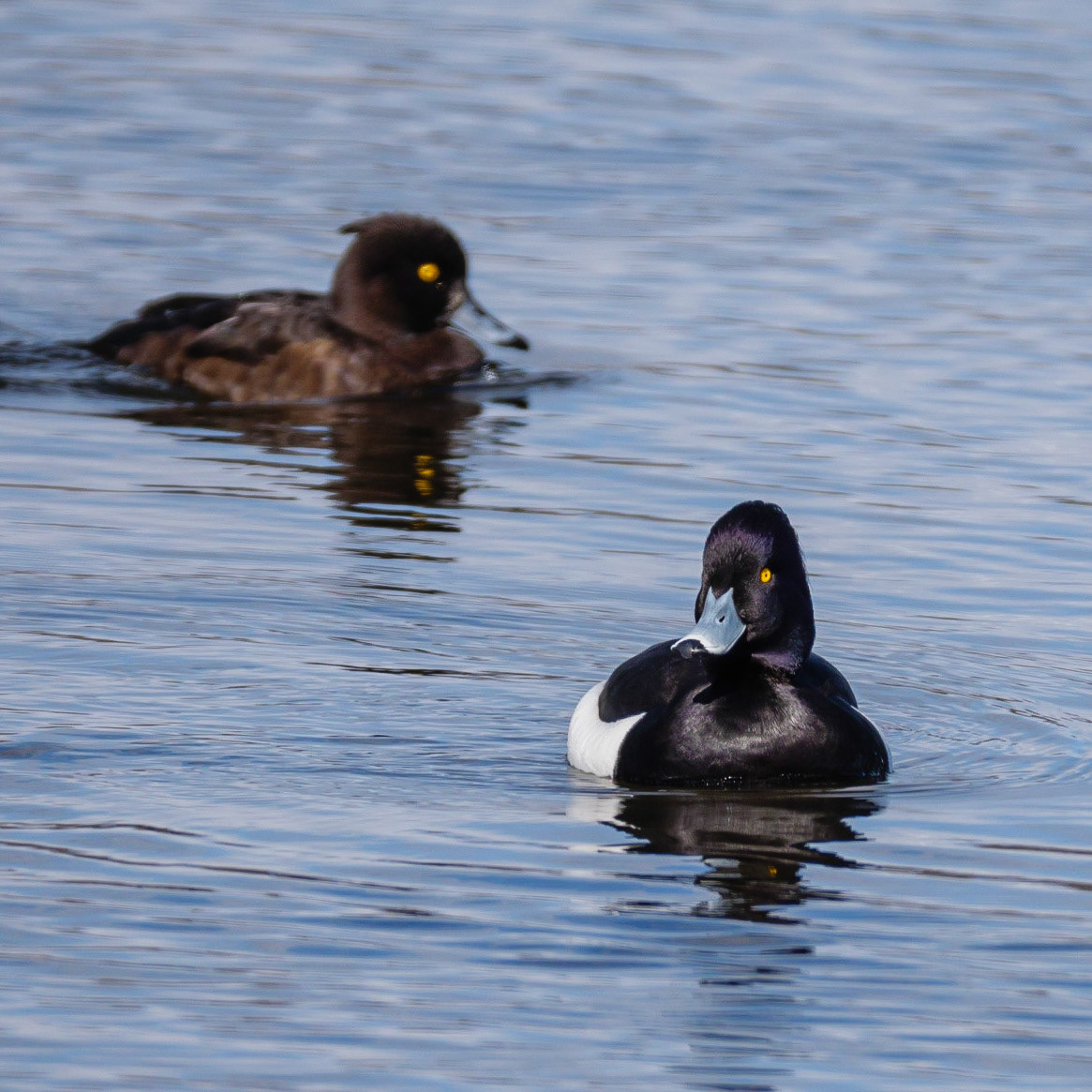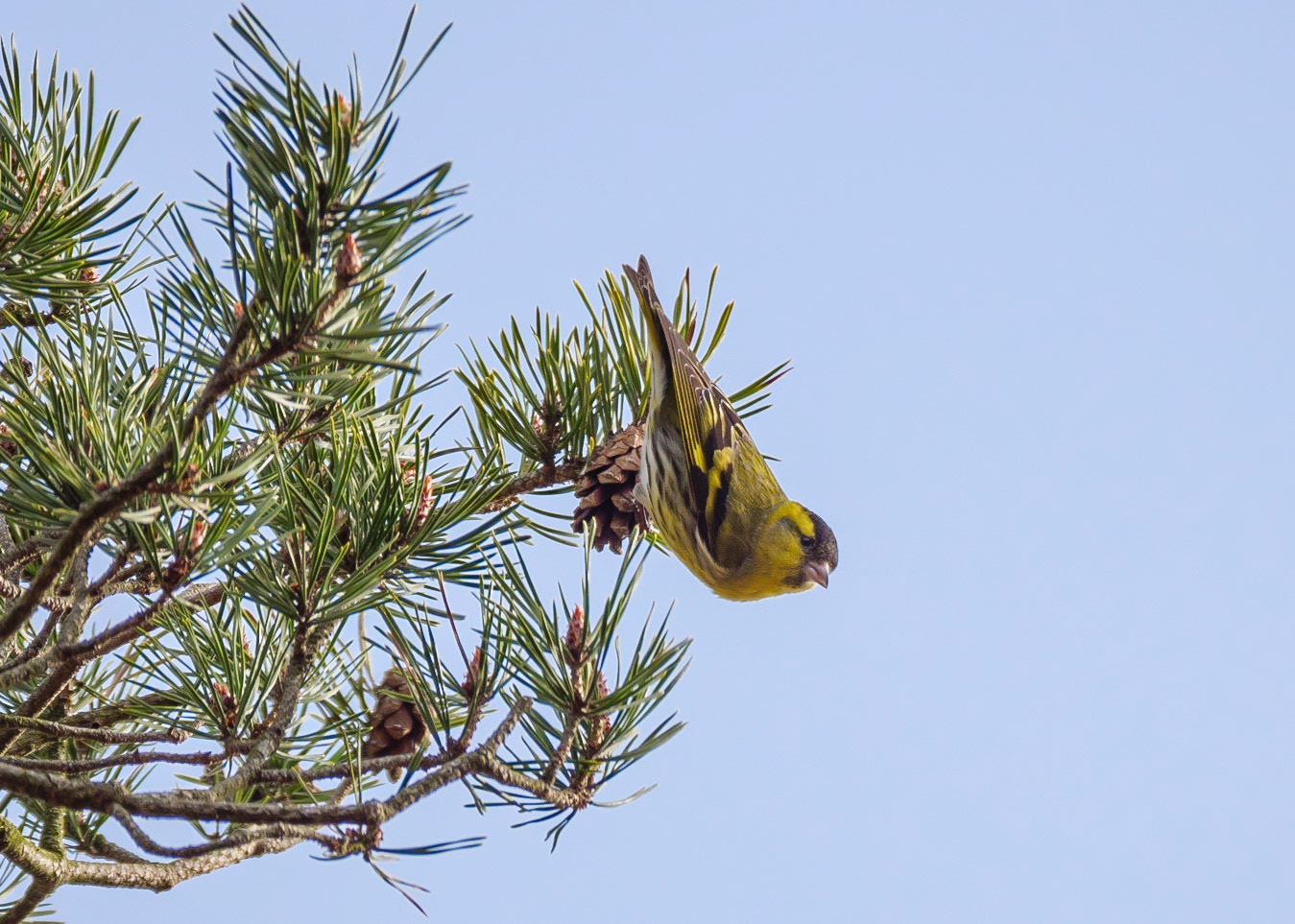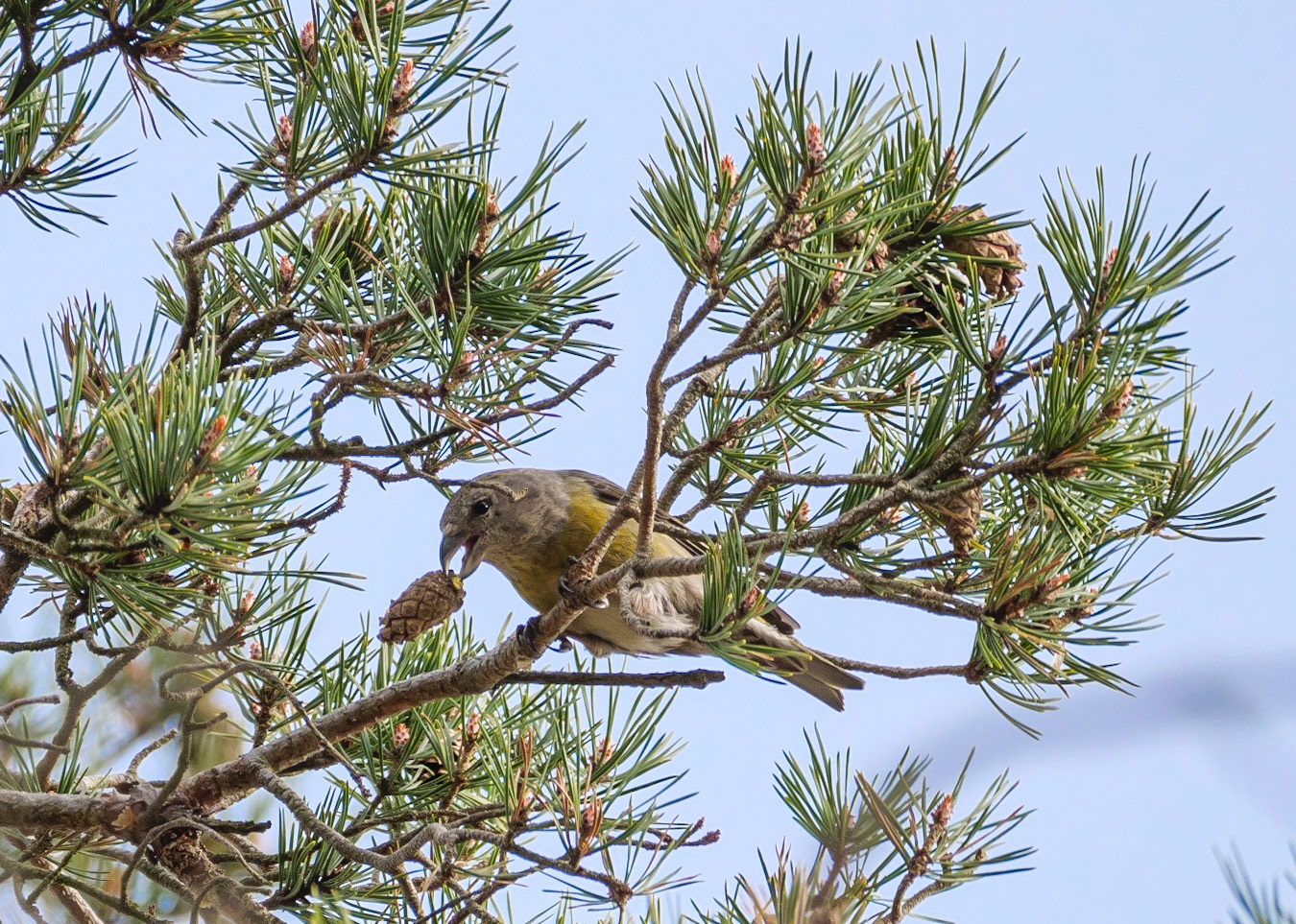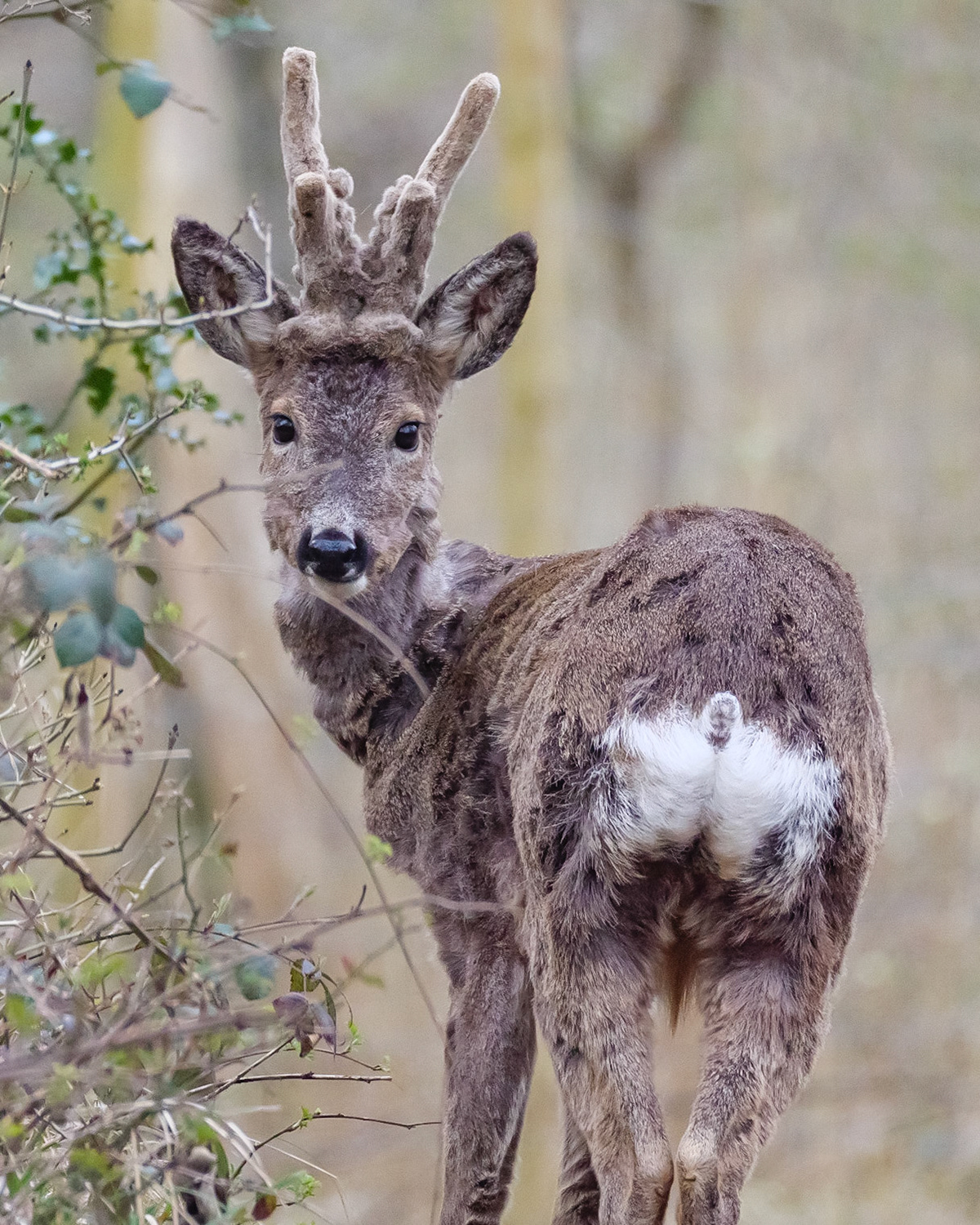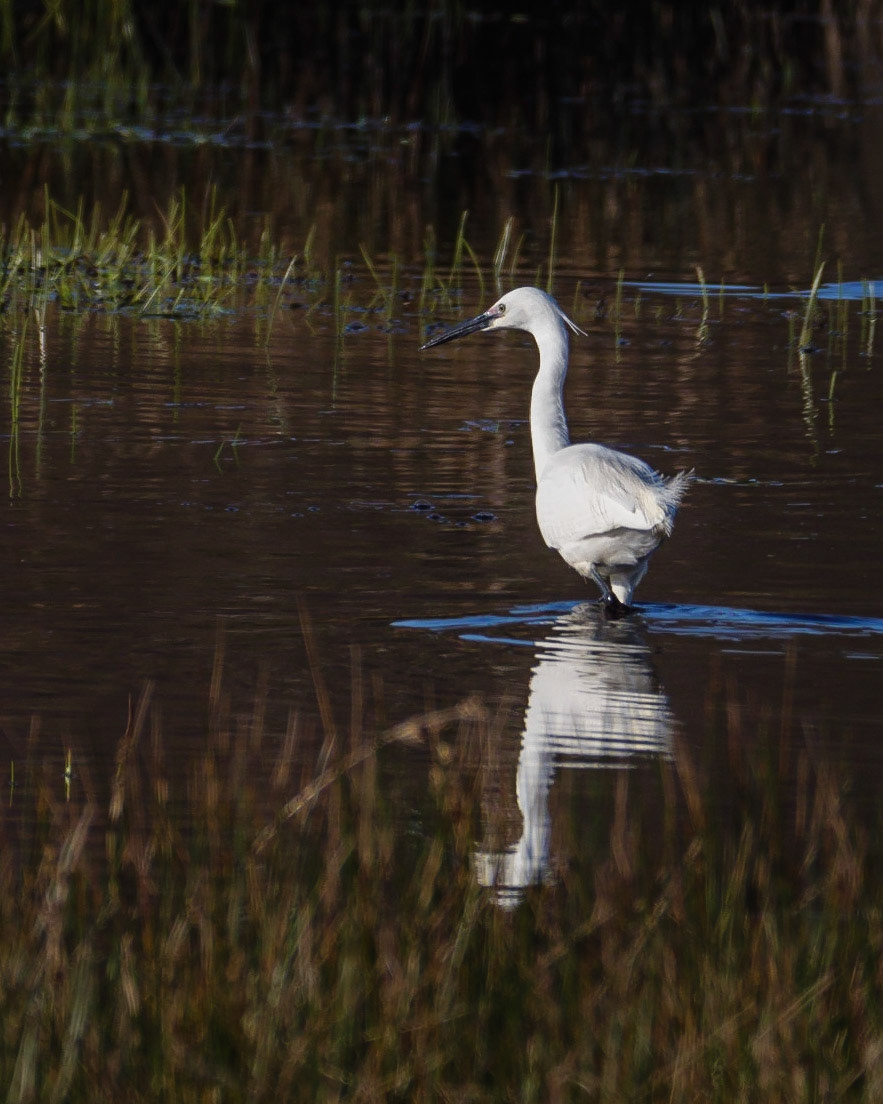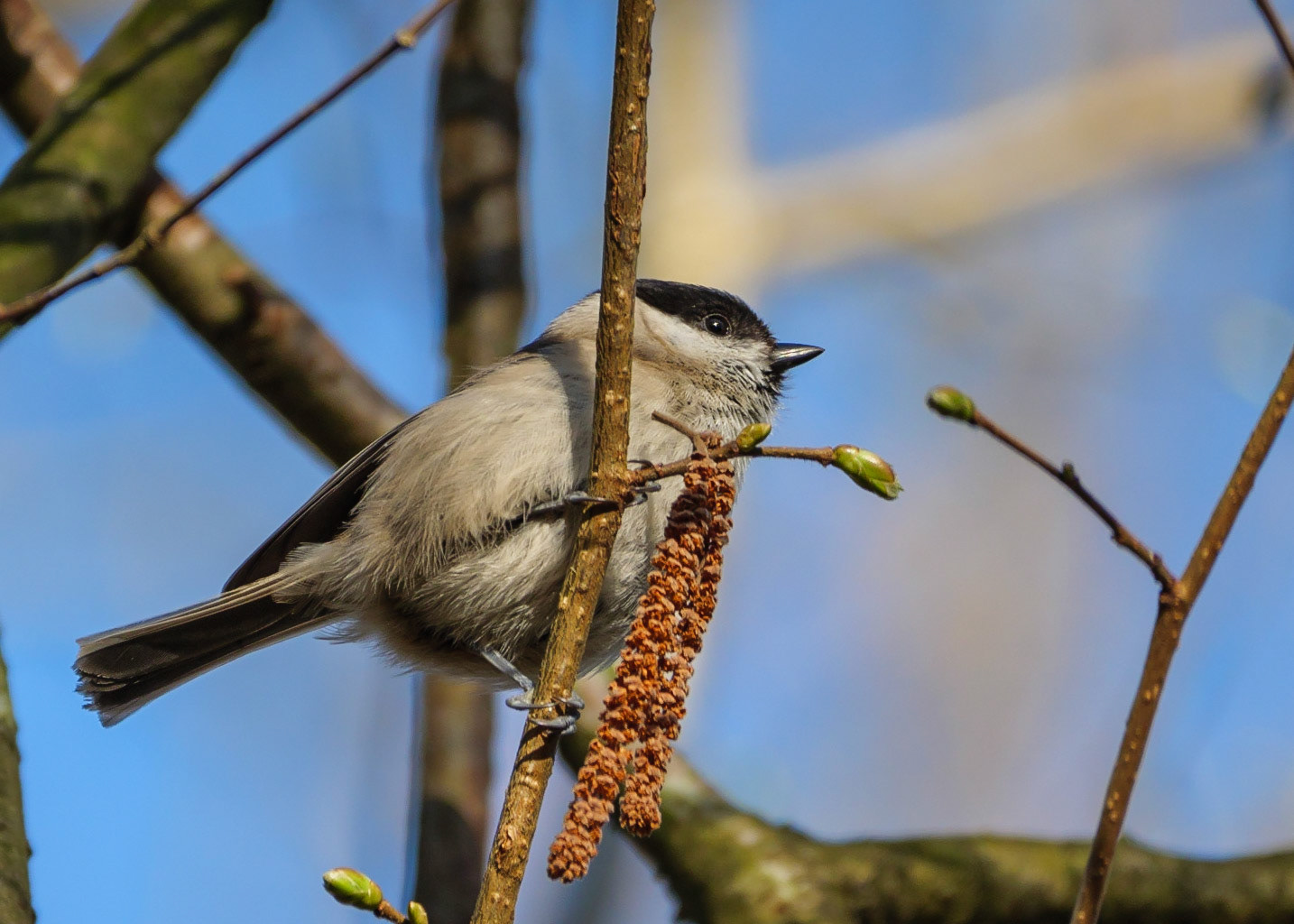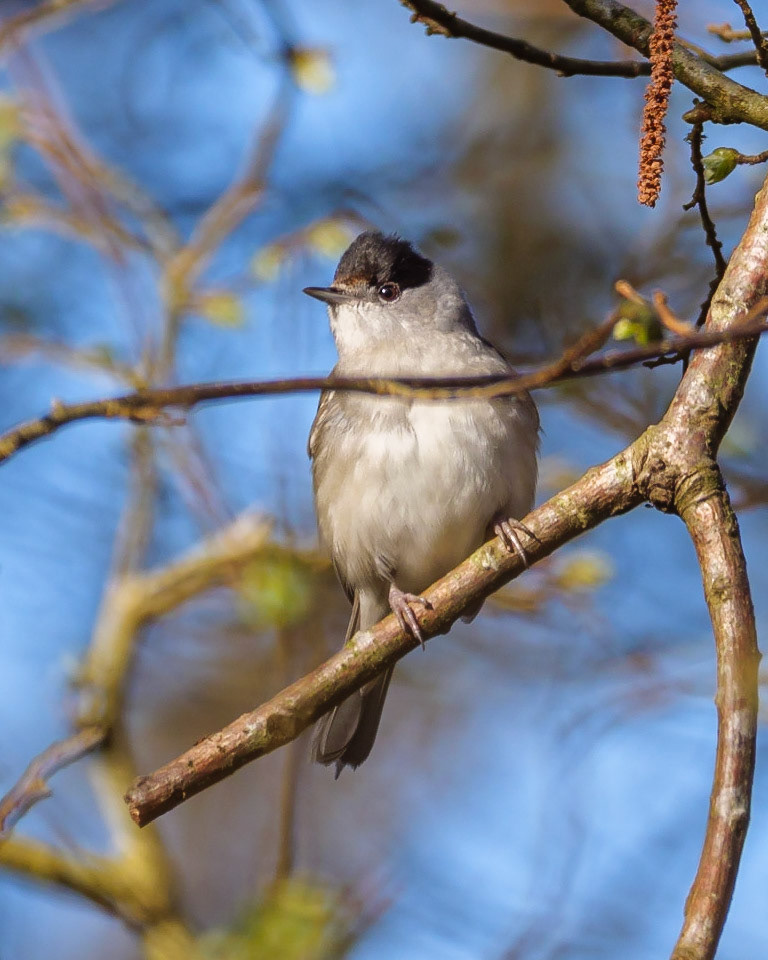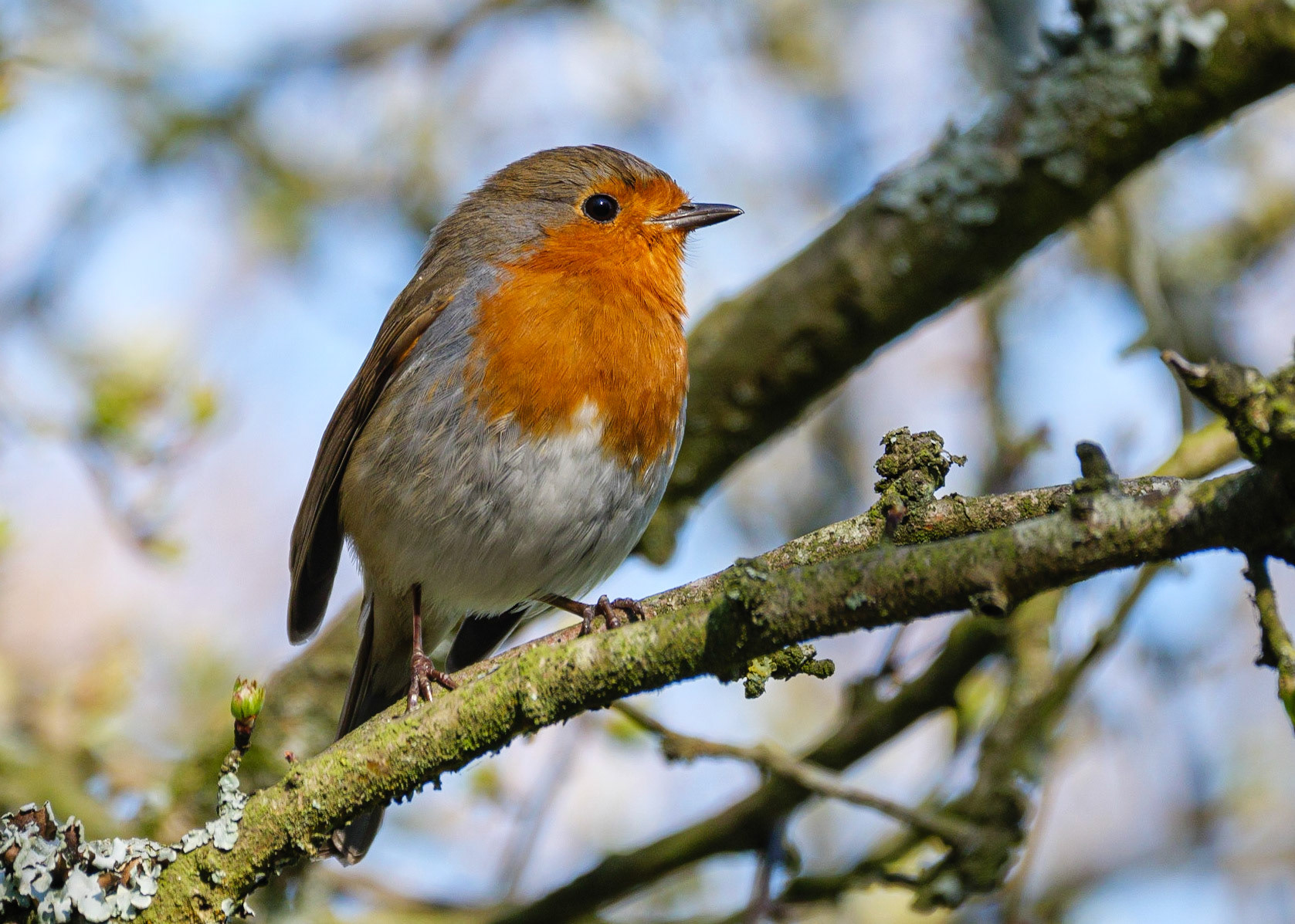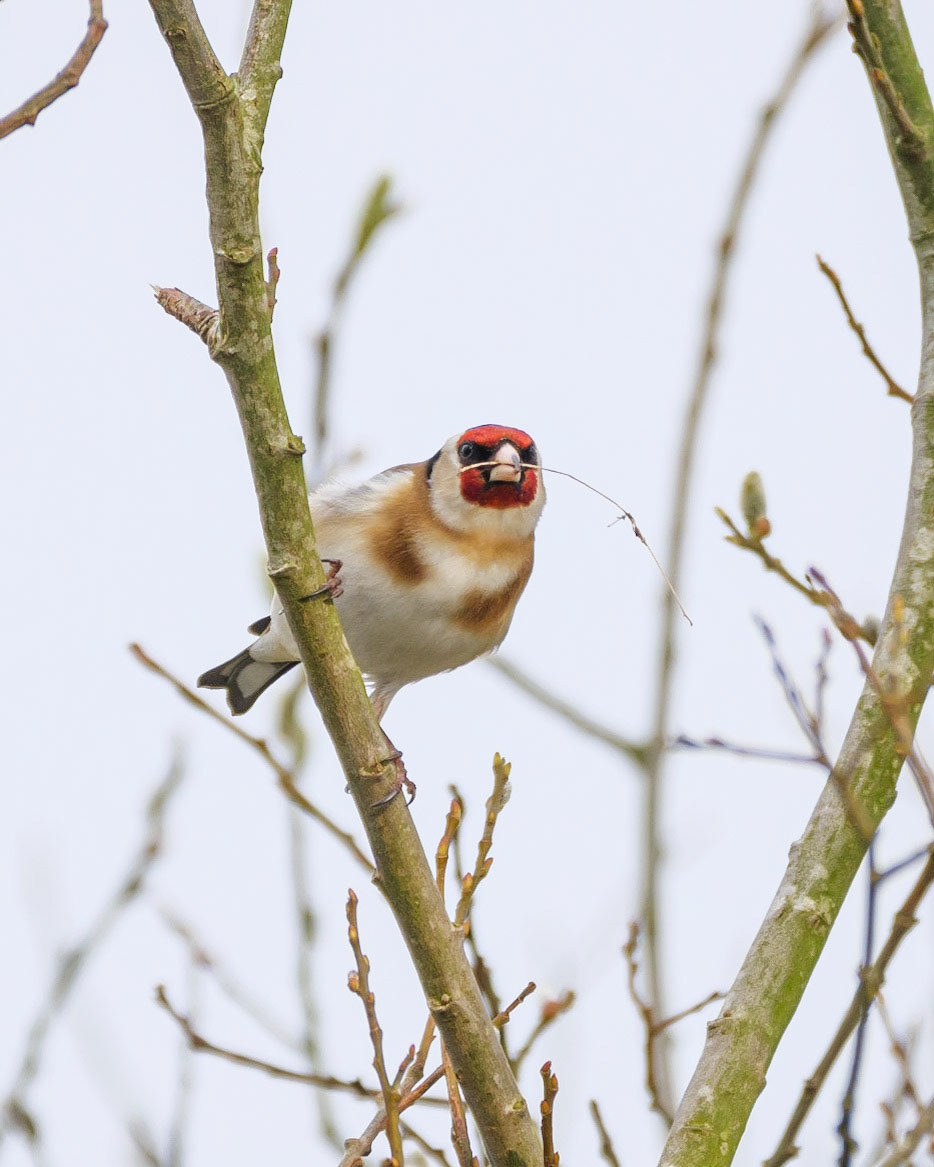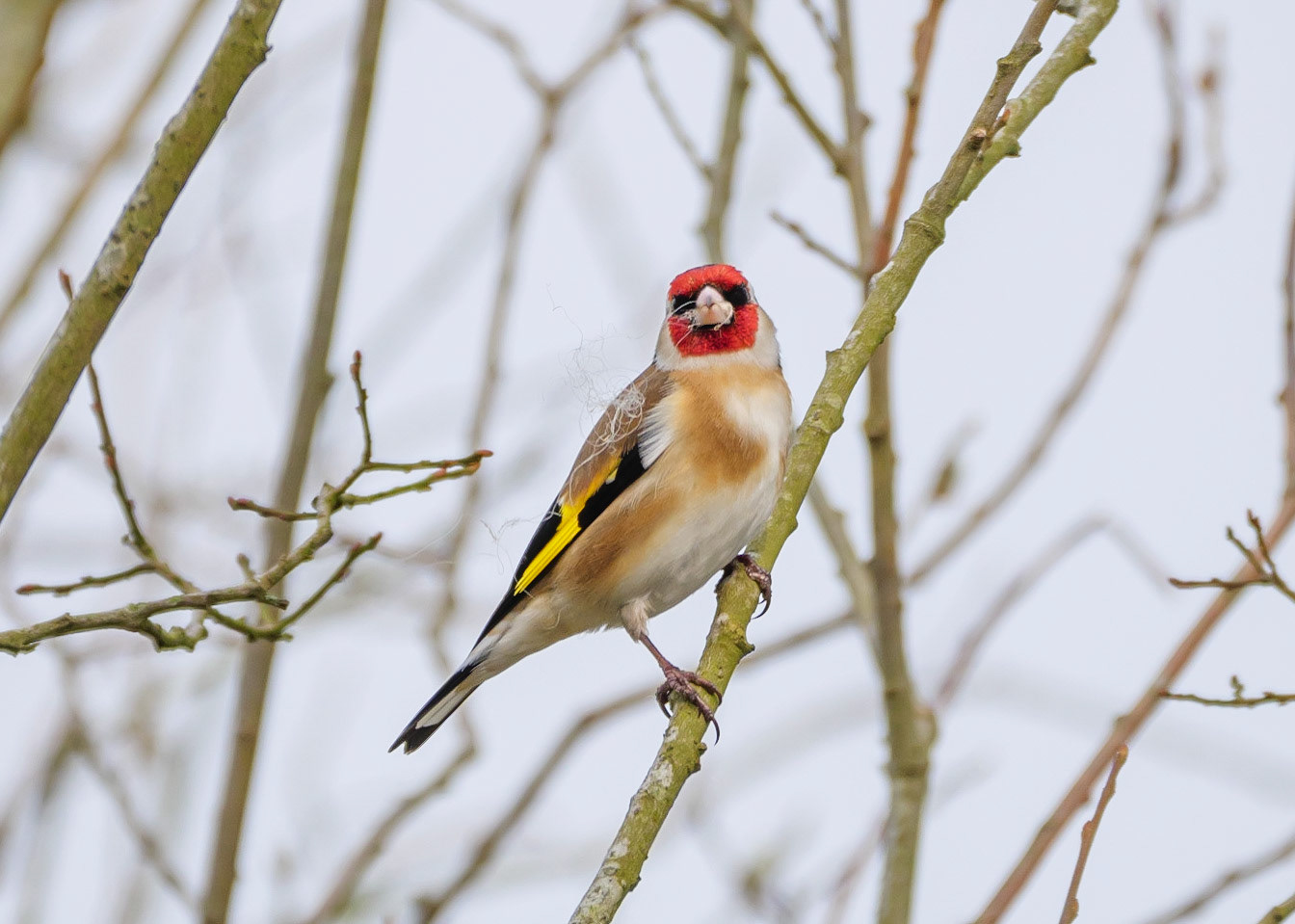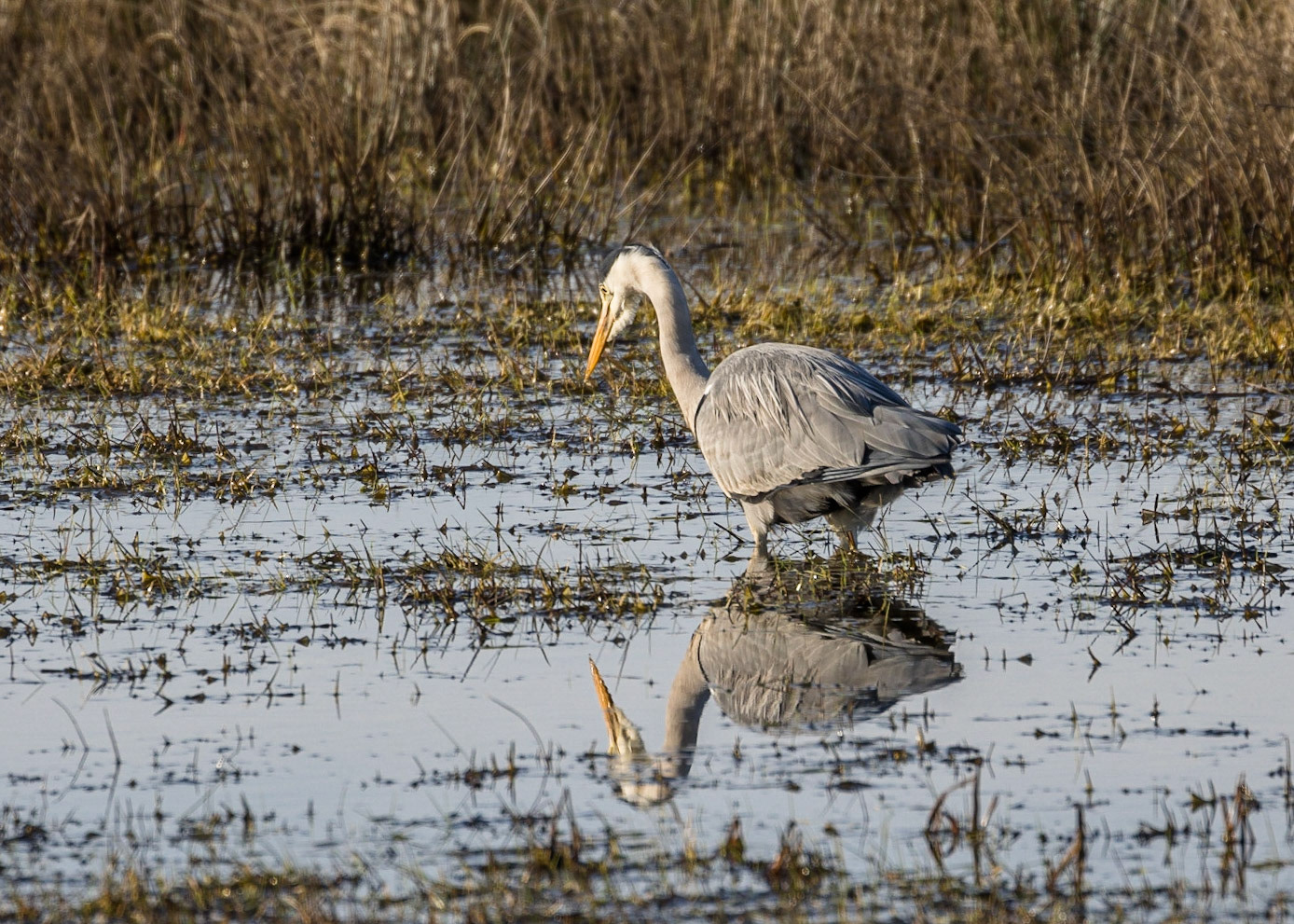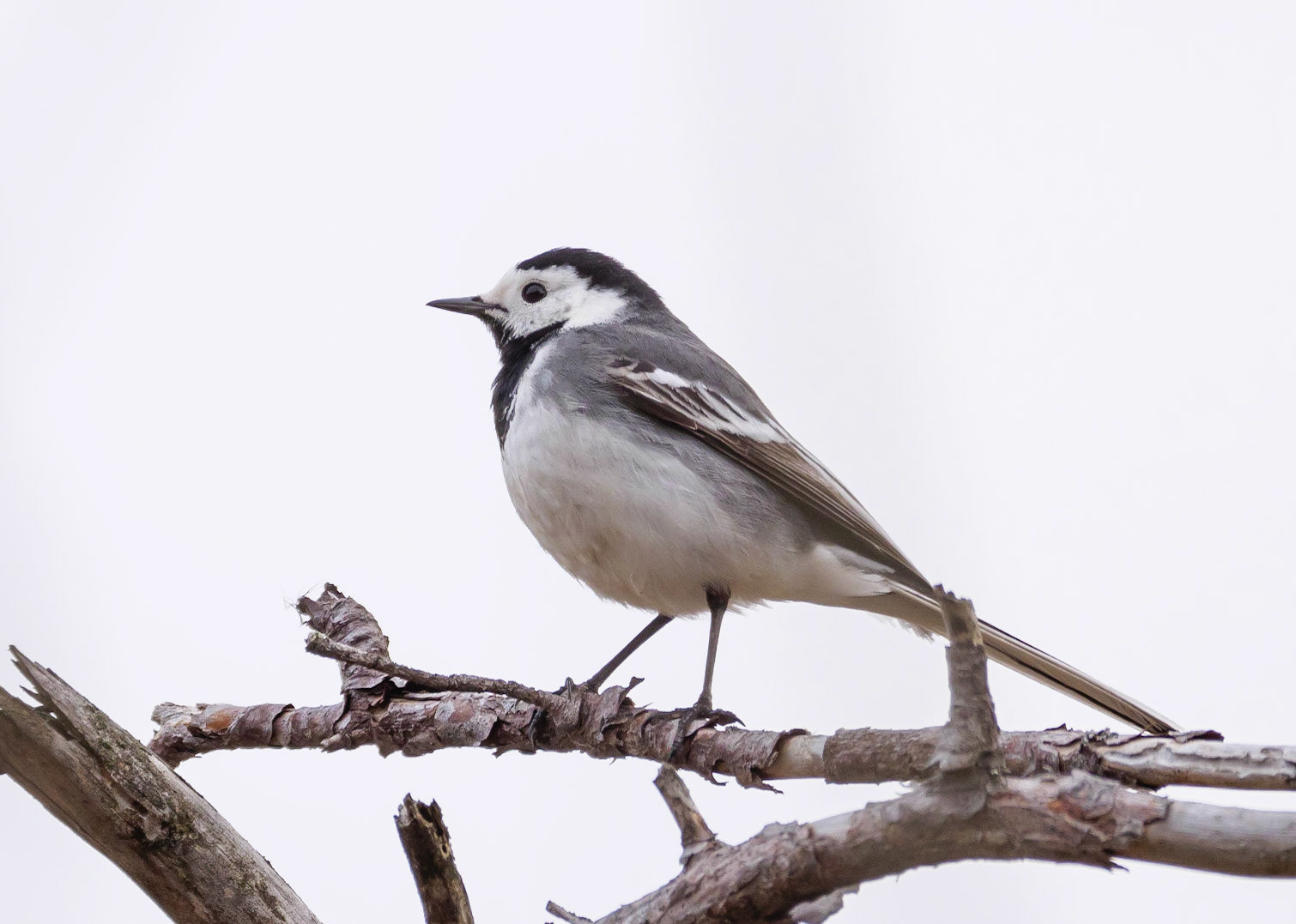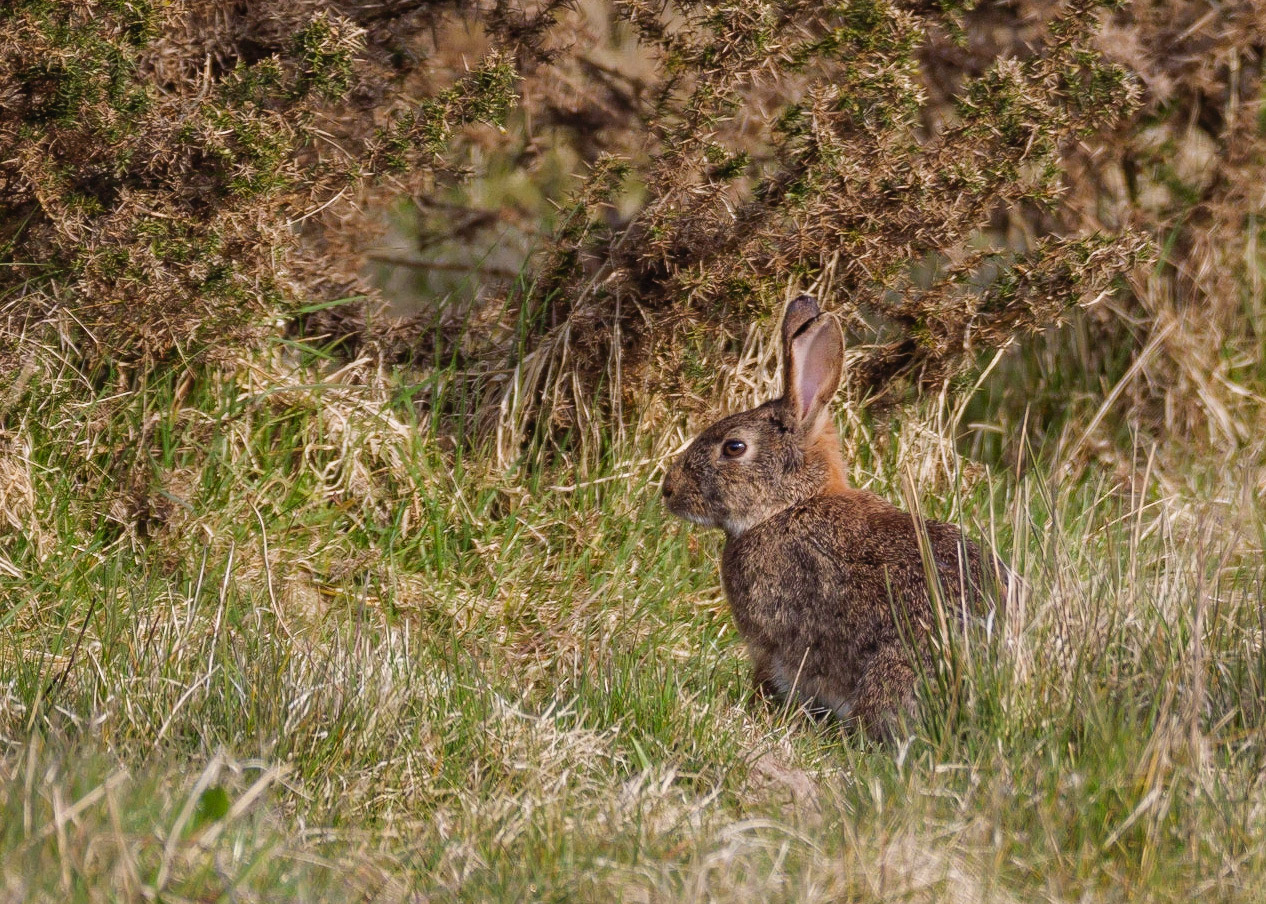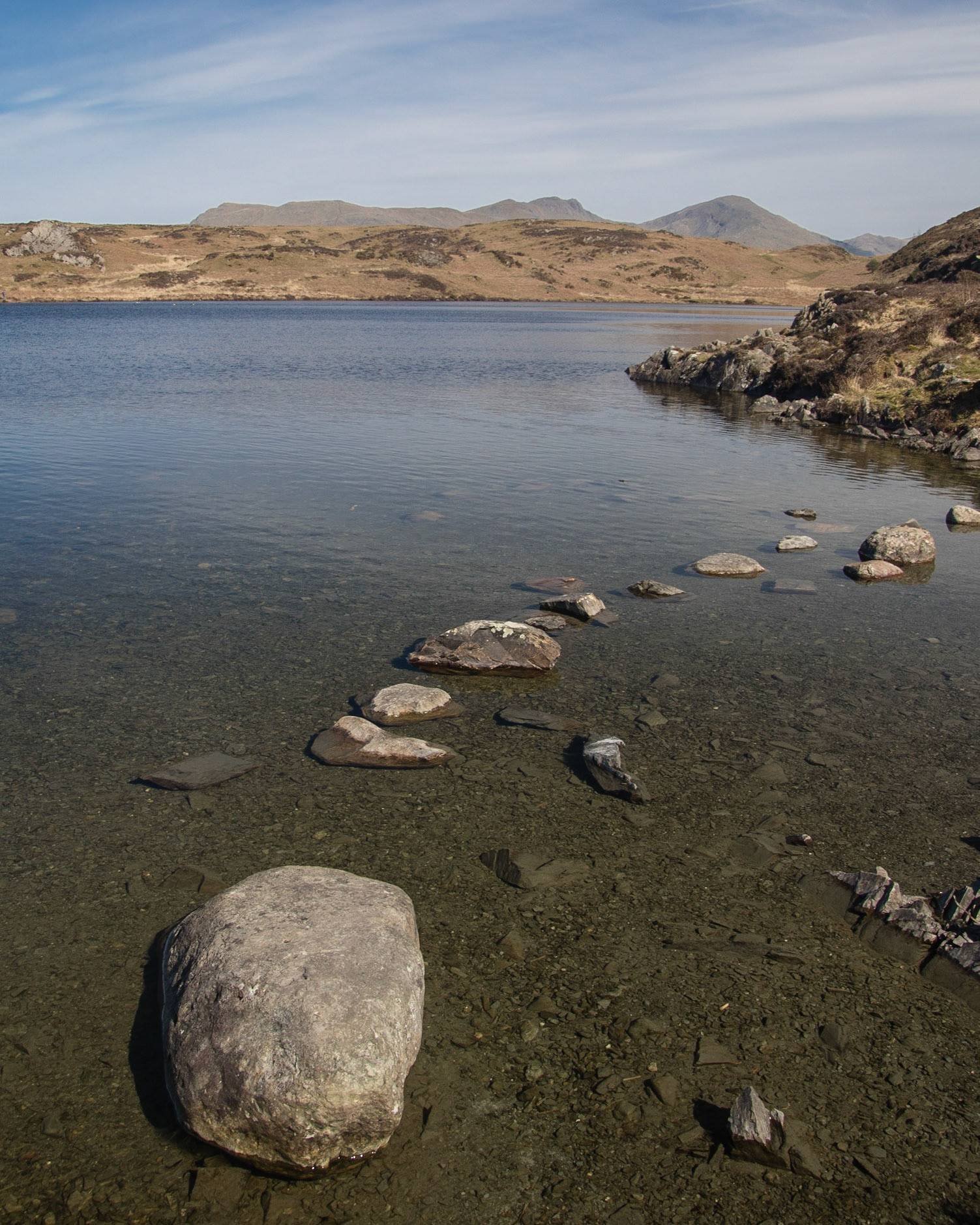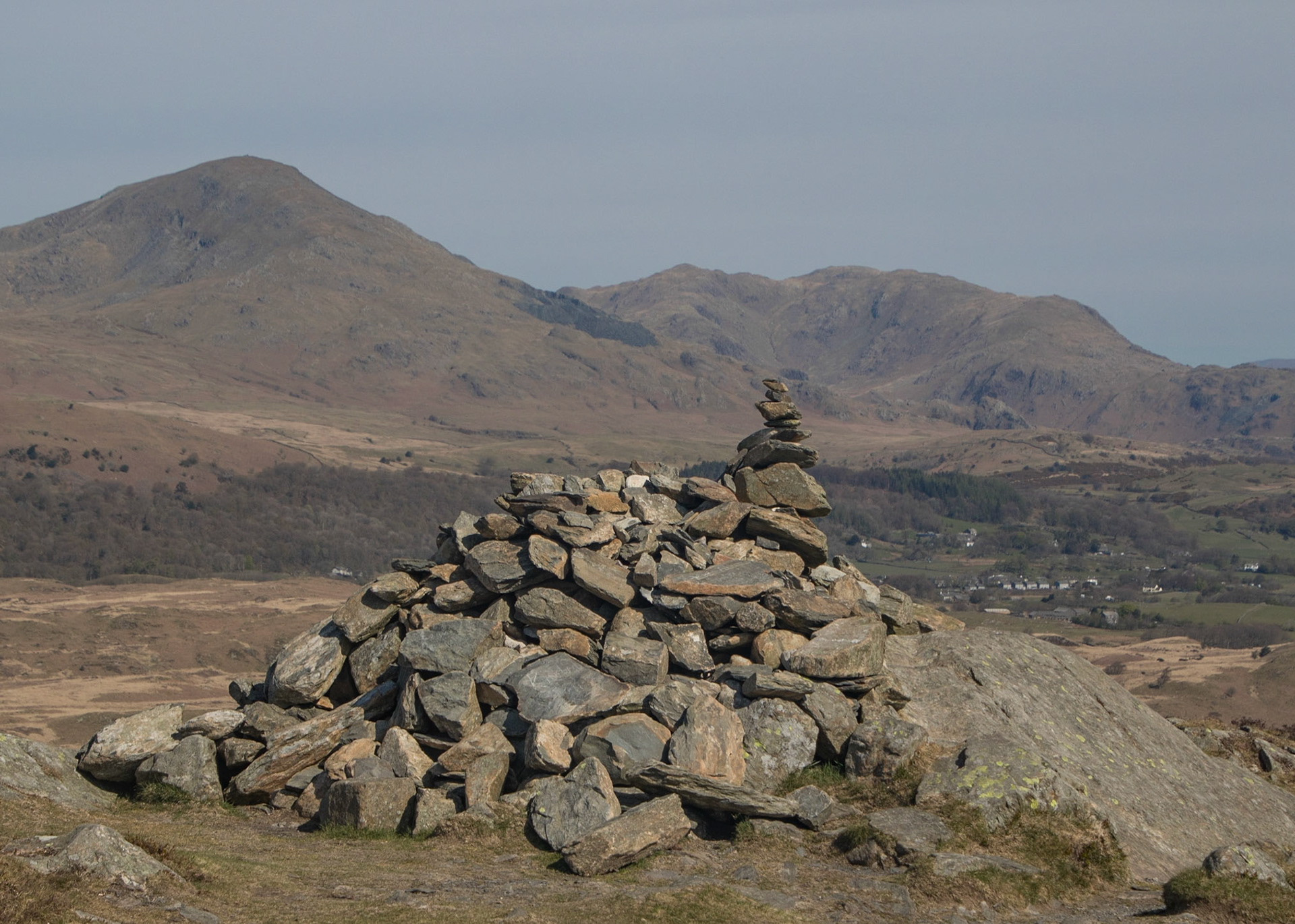 March 2021 
      New Home - New patch 
65 bird and mammal species in the first month, just walking from the front door. Local habitats include: estuary, saltmarsh, raised bog, river, farmland, birch wood, coppiced wood, and conifer plantation. I have a six mile walk that takes in all the different areas and I usually set off just after dawn with my Panasonic G9 and 100-400mm (the Canon kit is just too heavy). The local ospreys should arrive soon and the adders and lizards will start to emerge so lots to look forward to.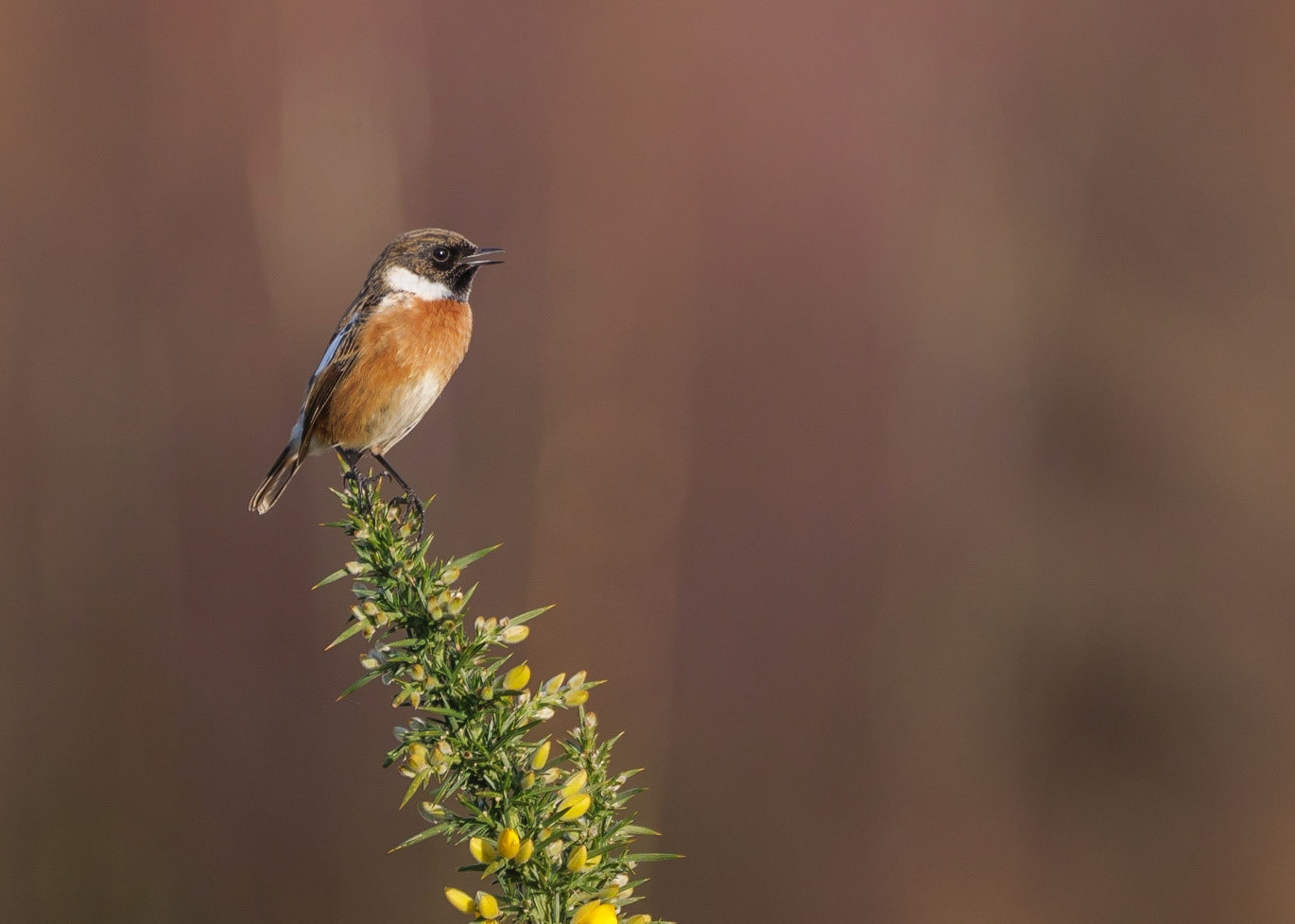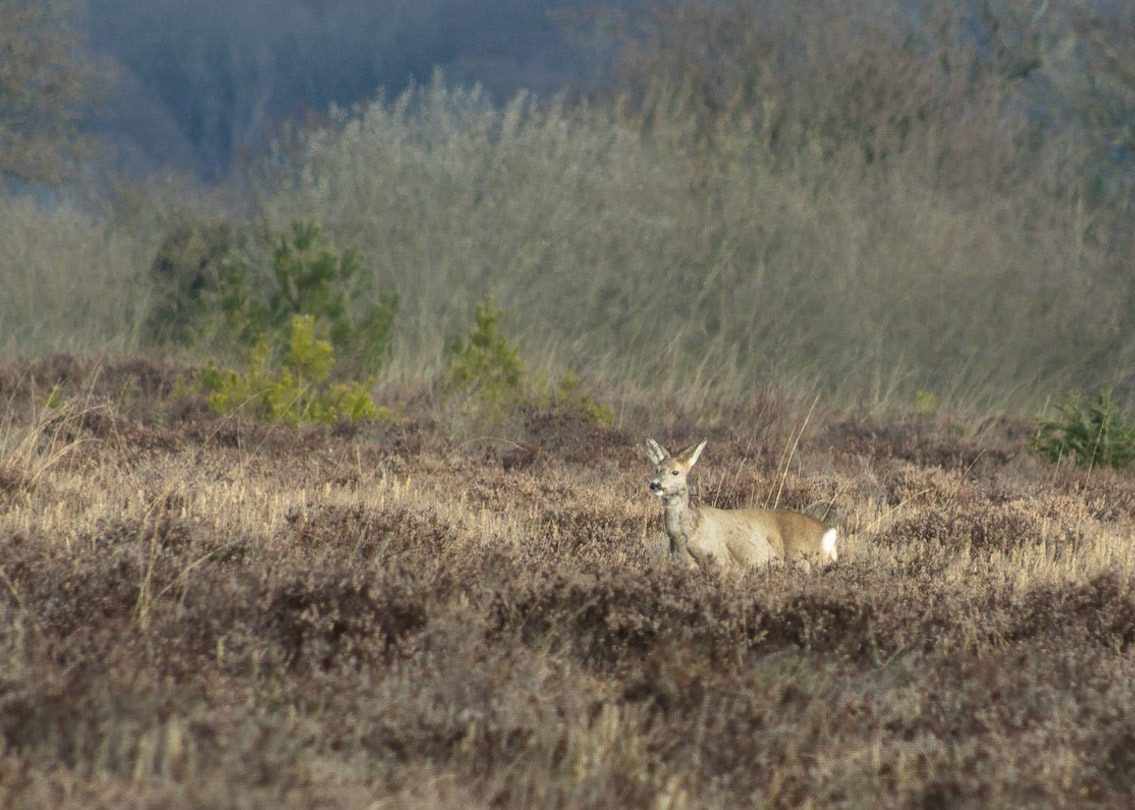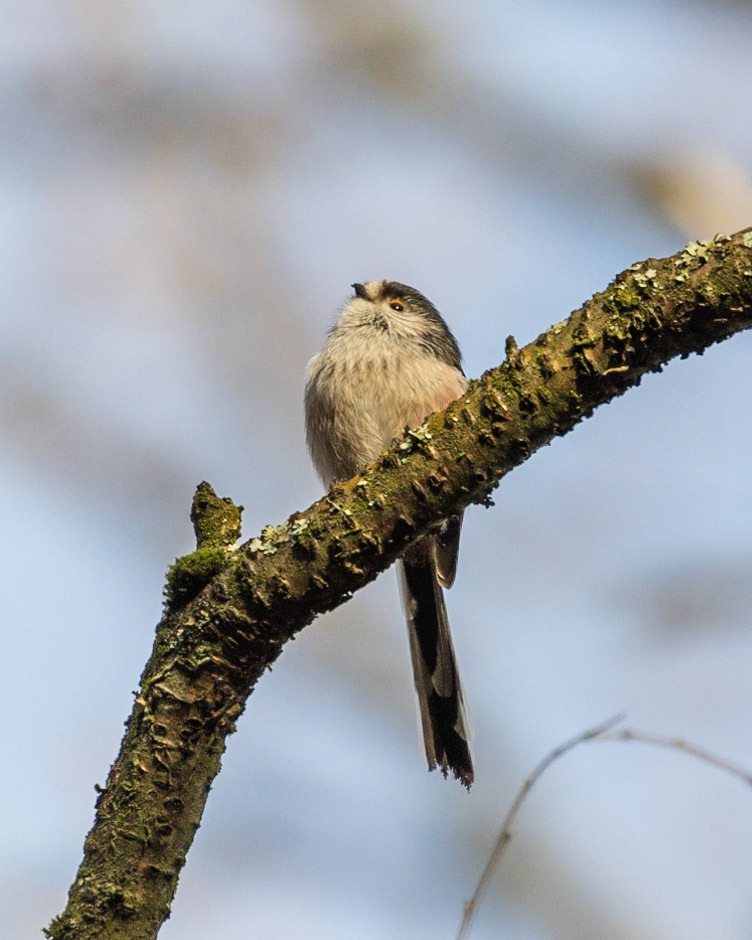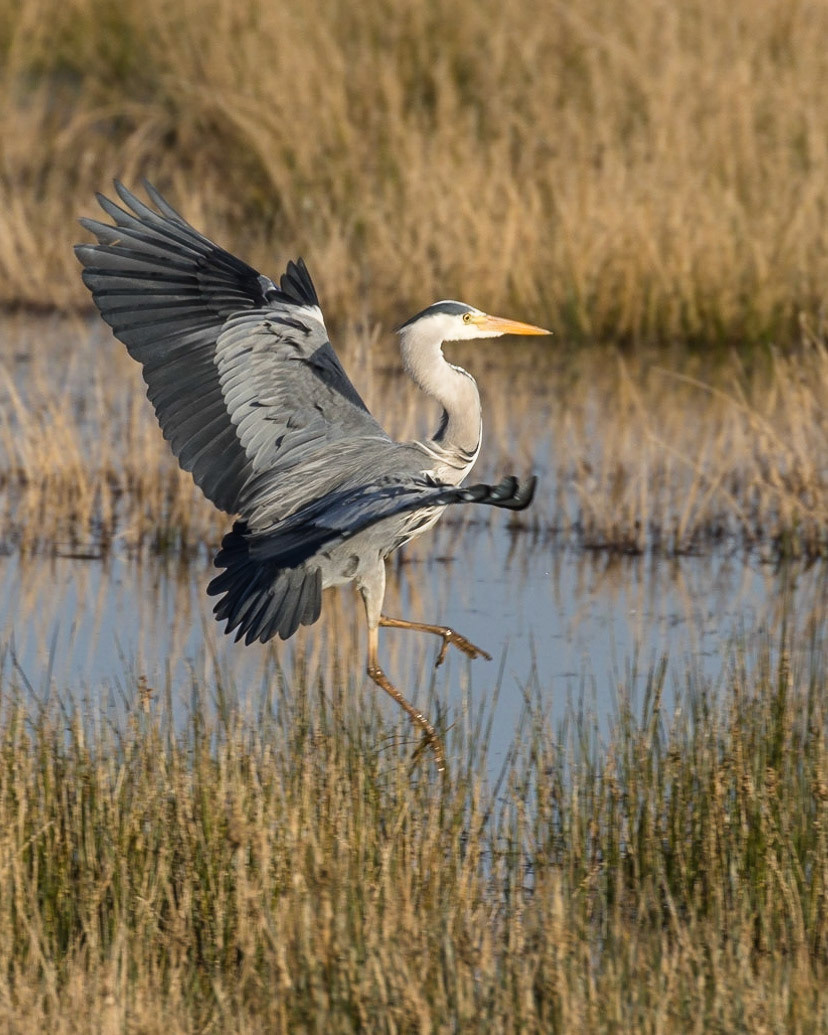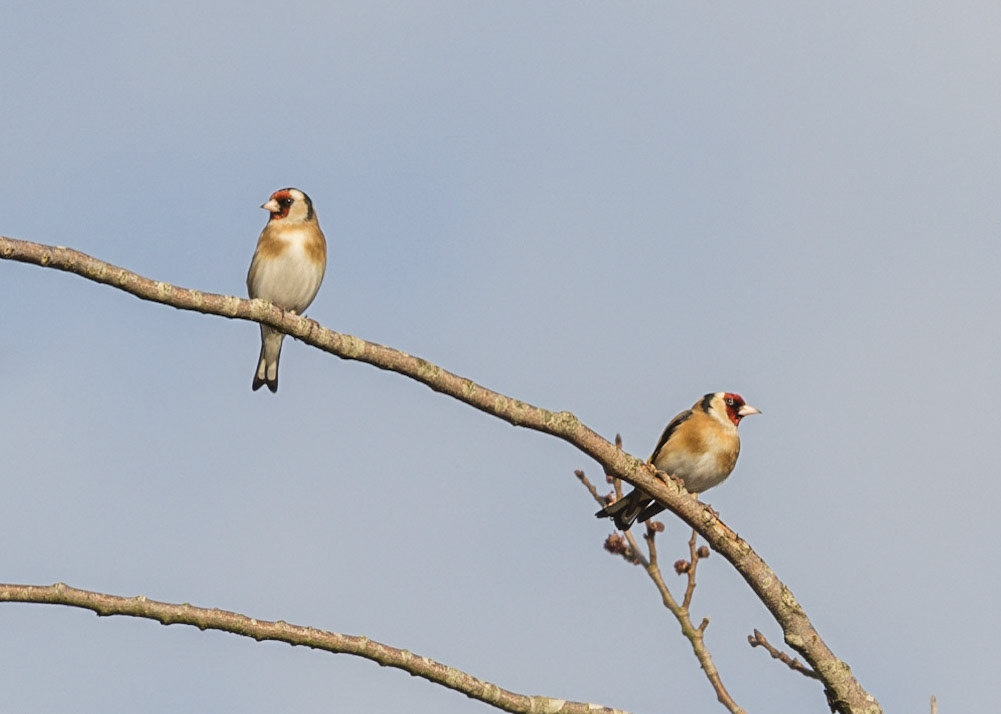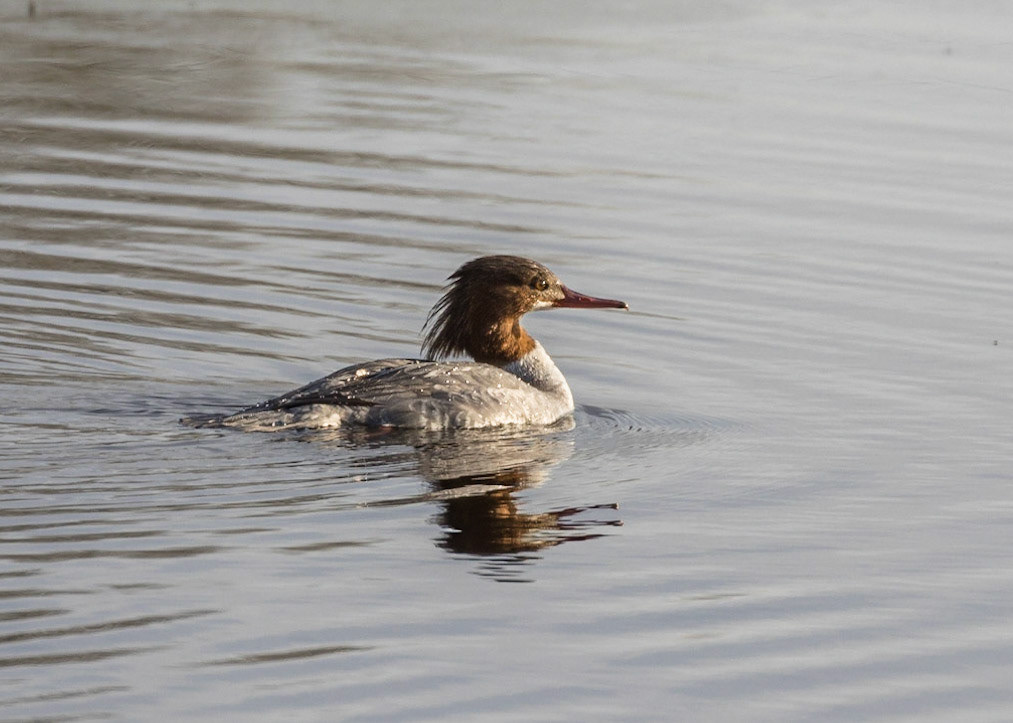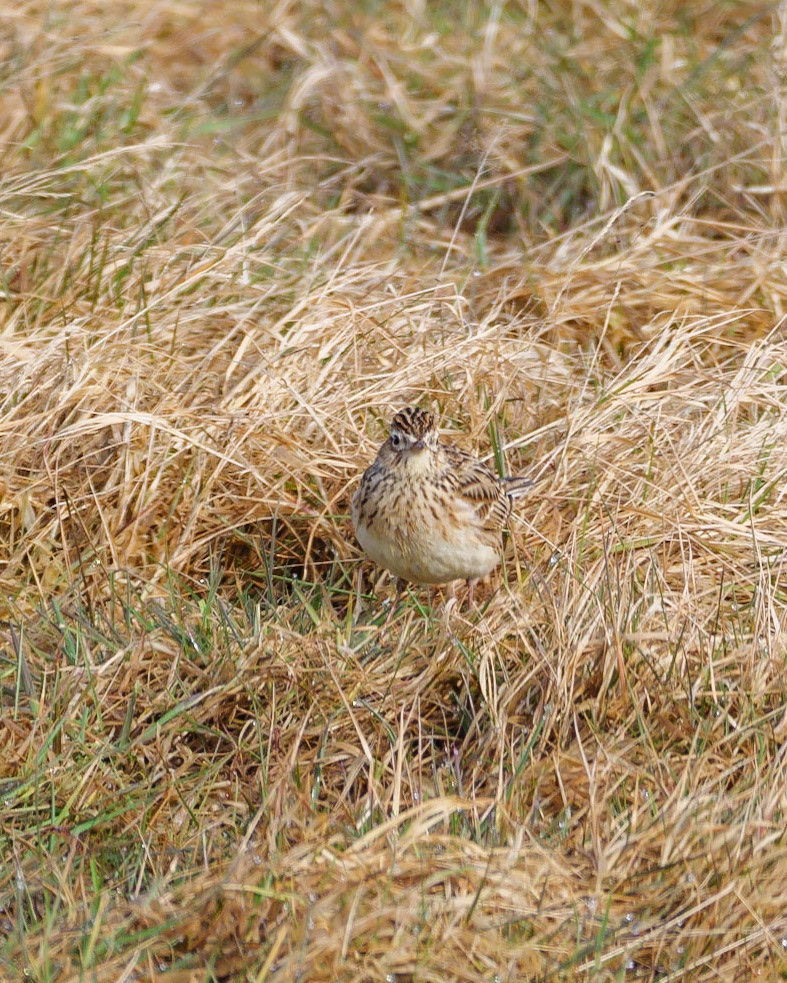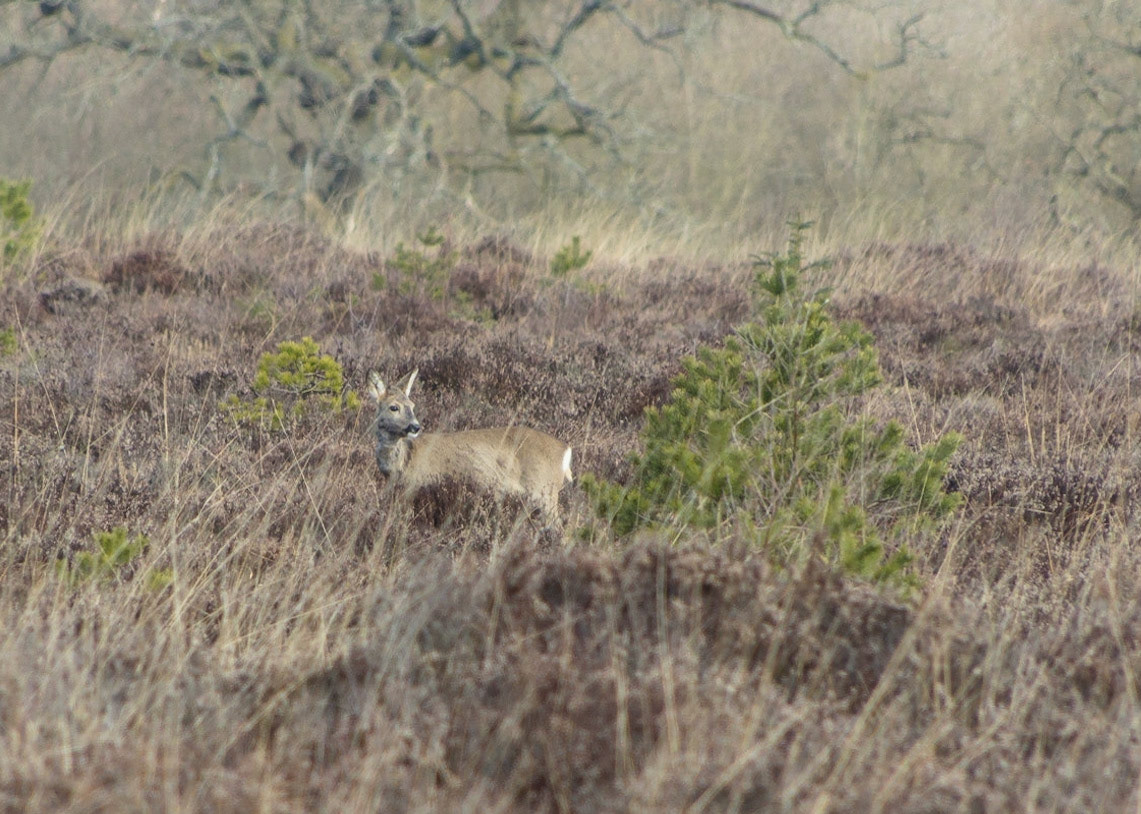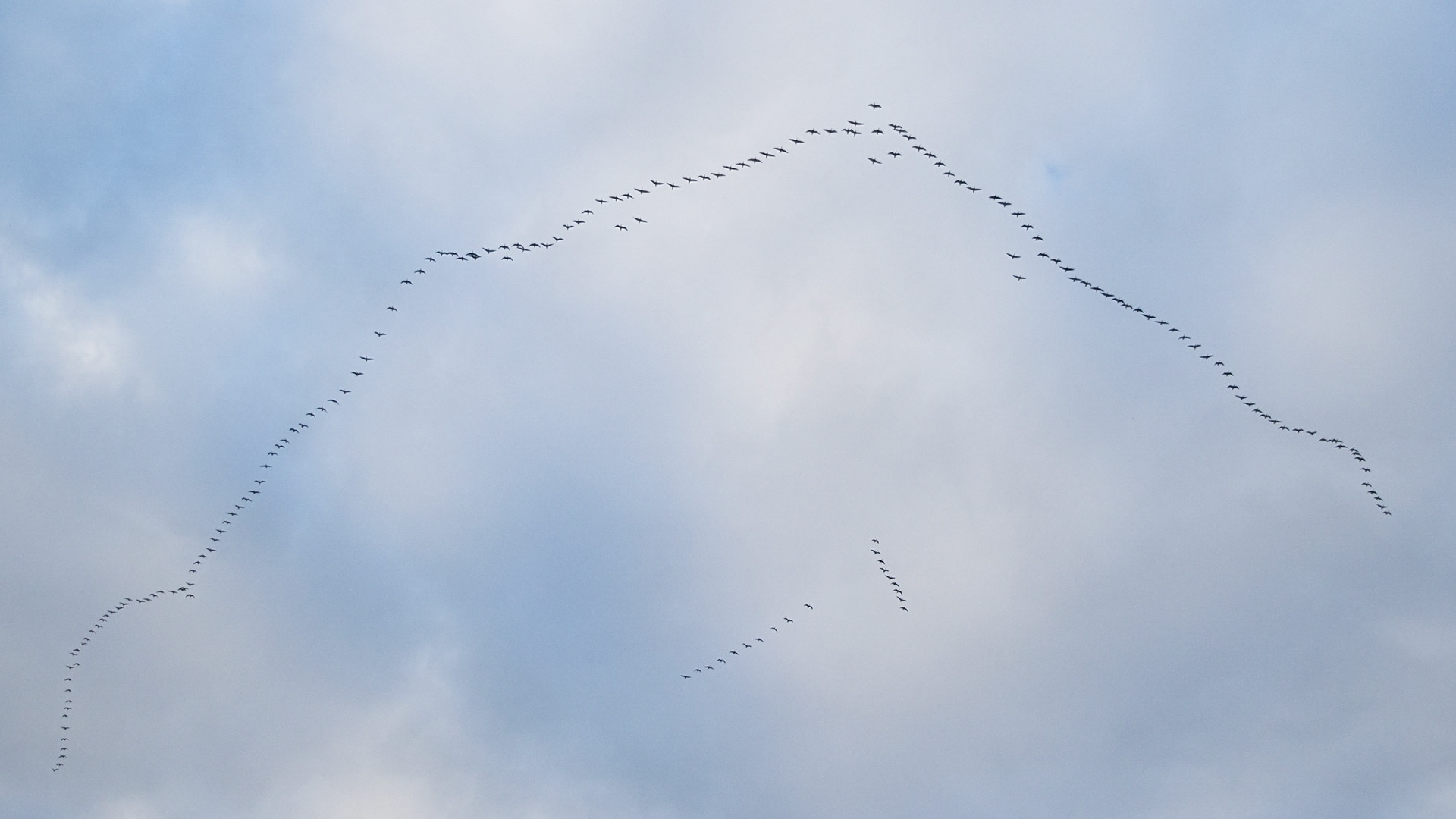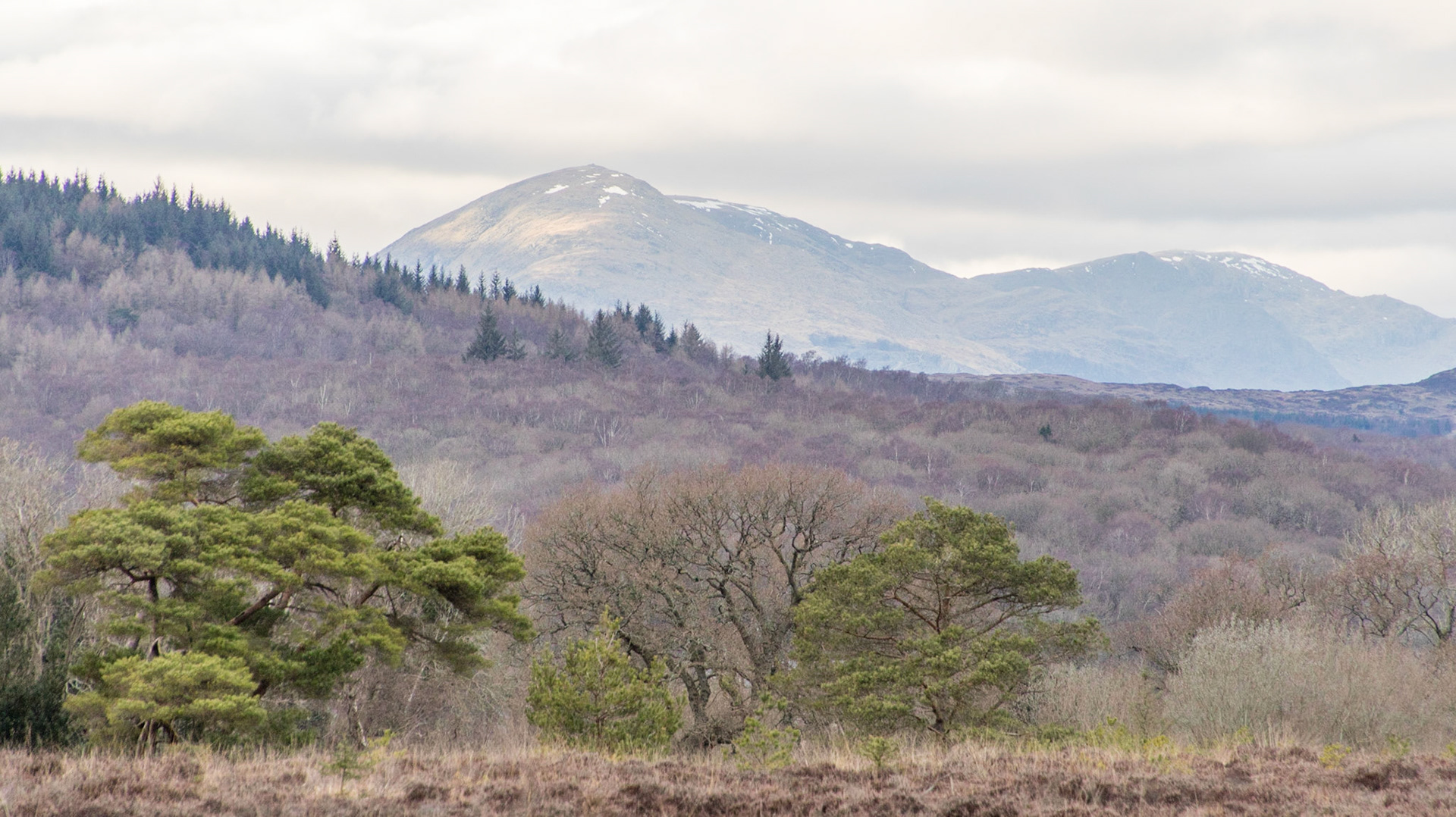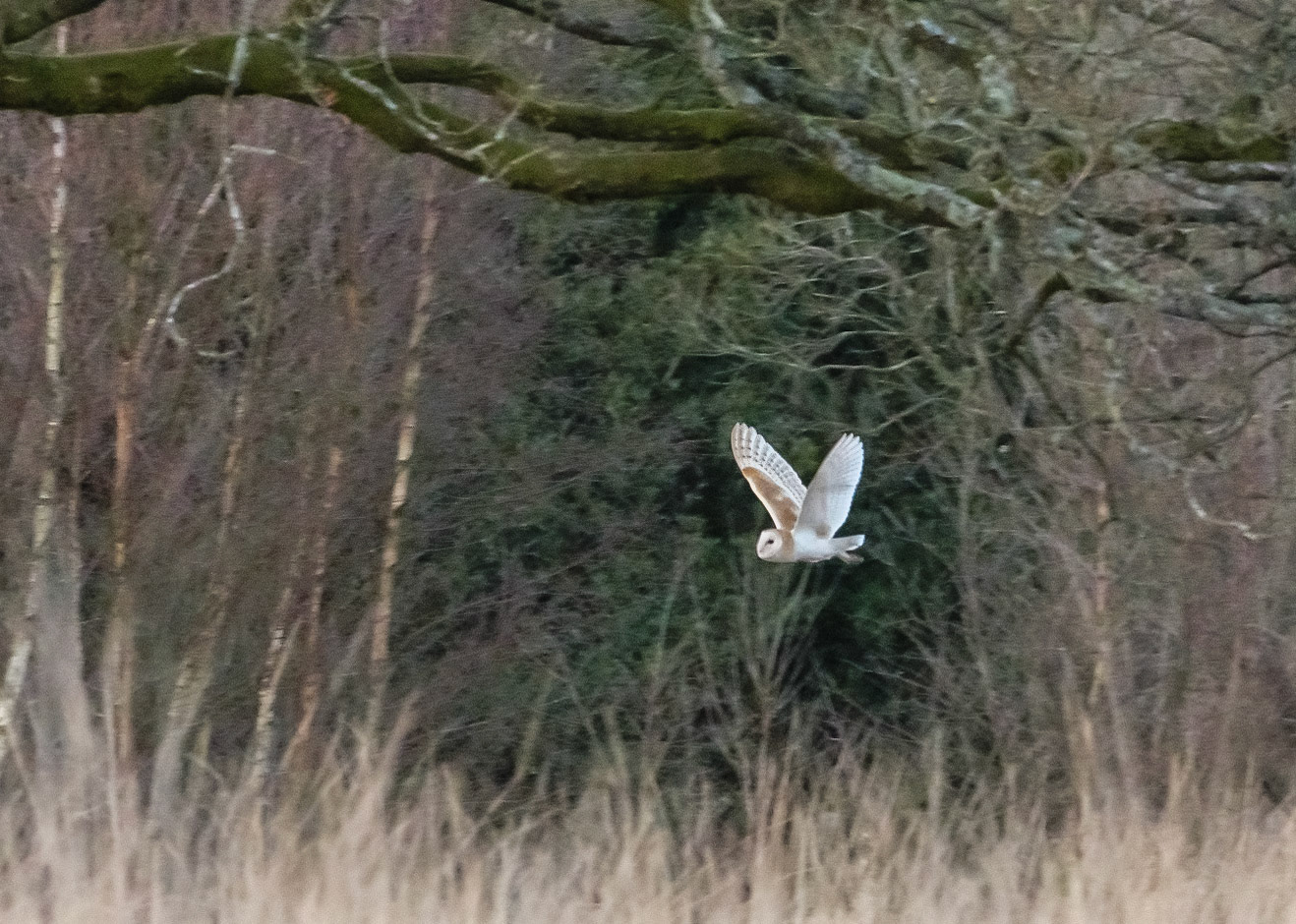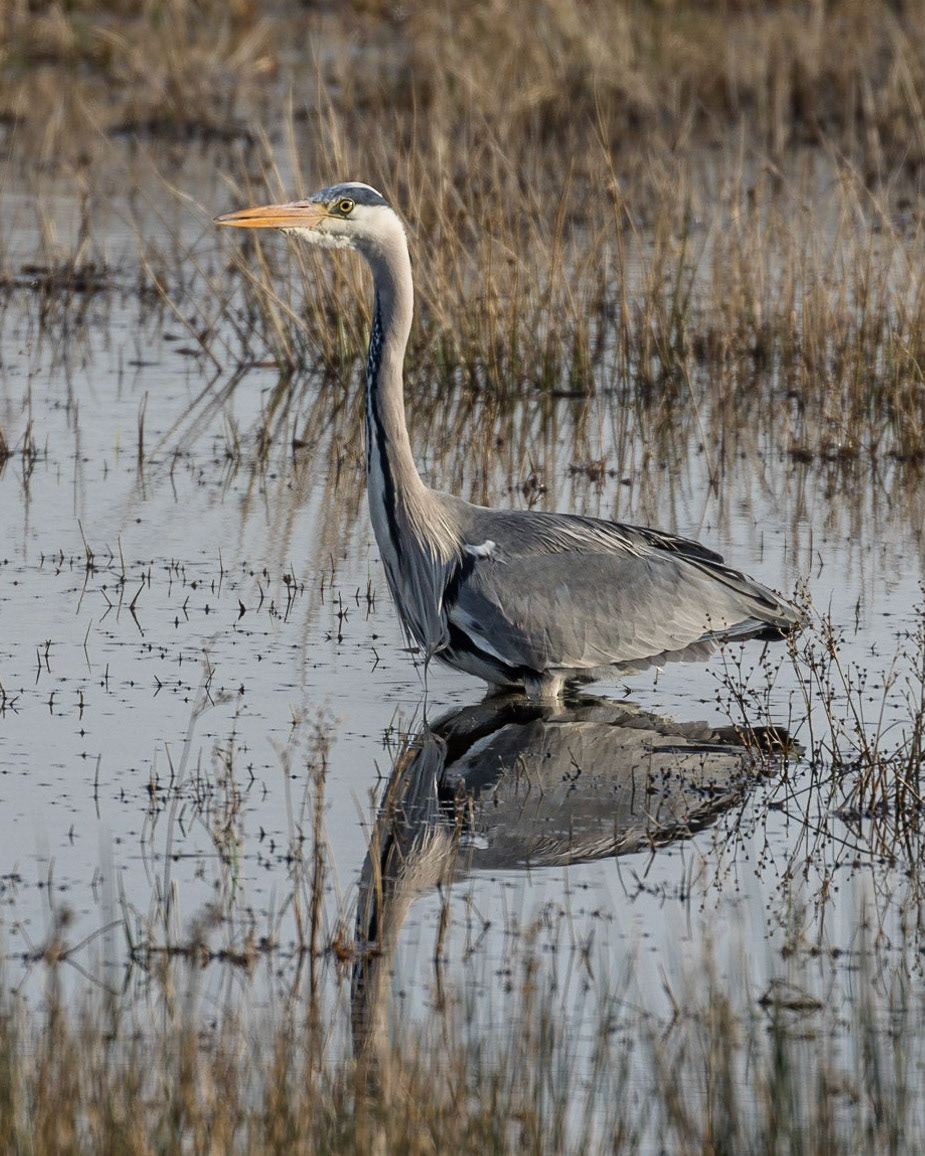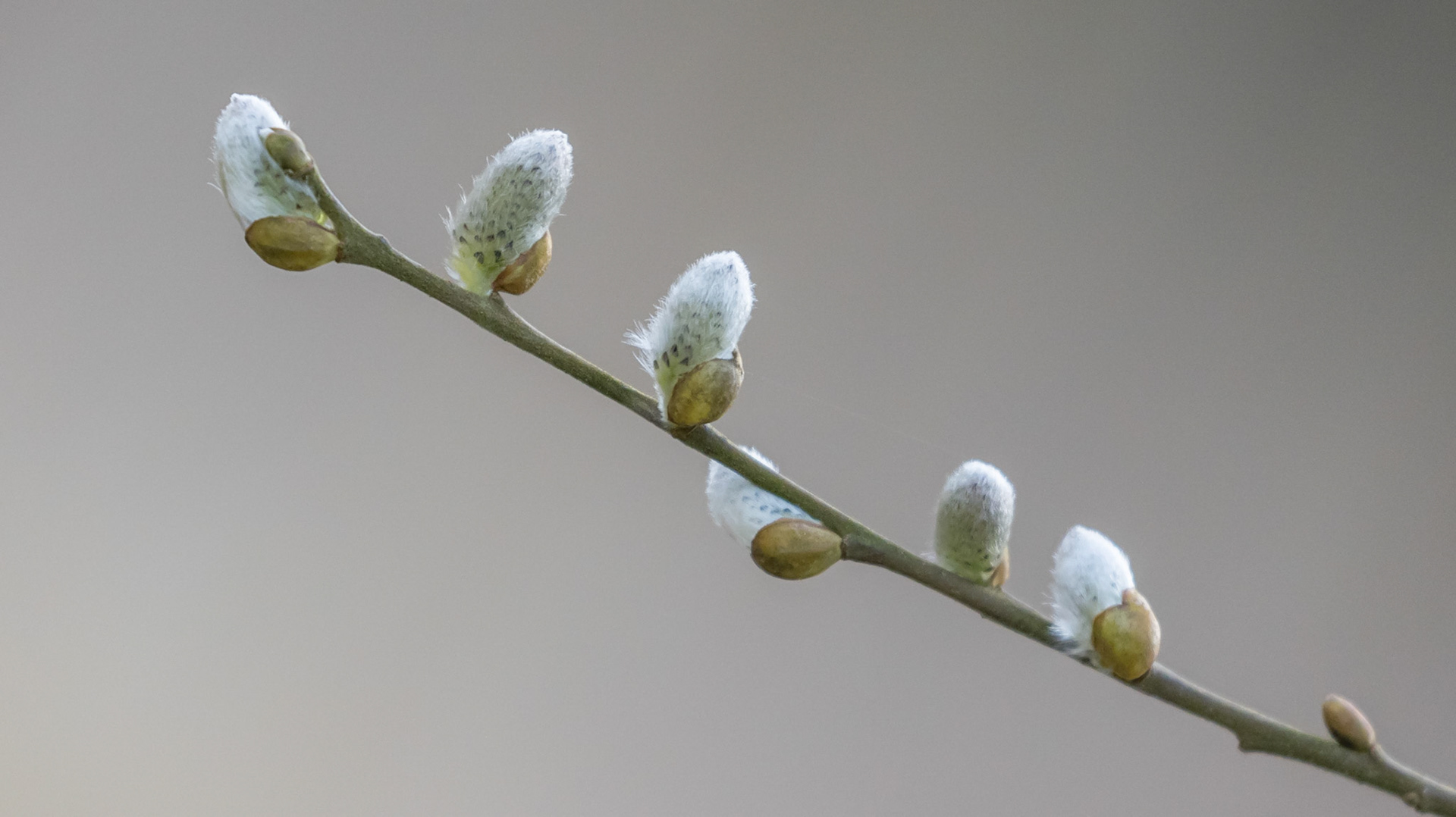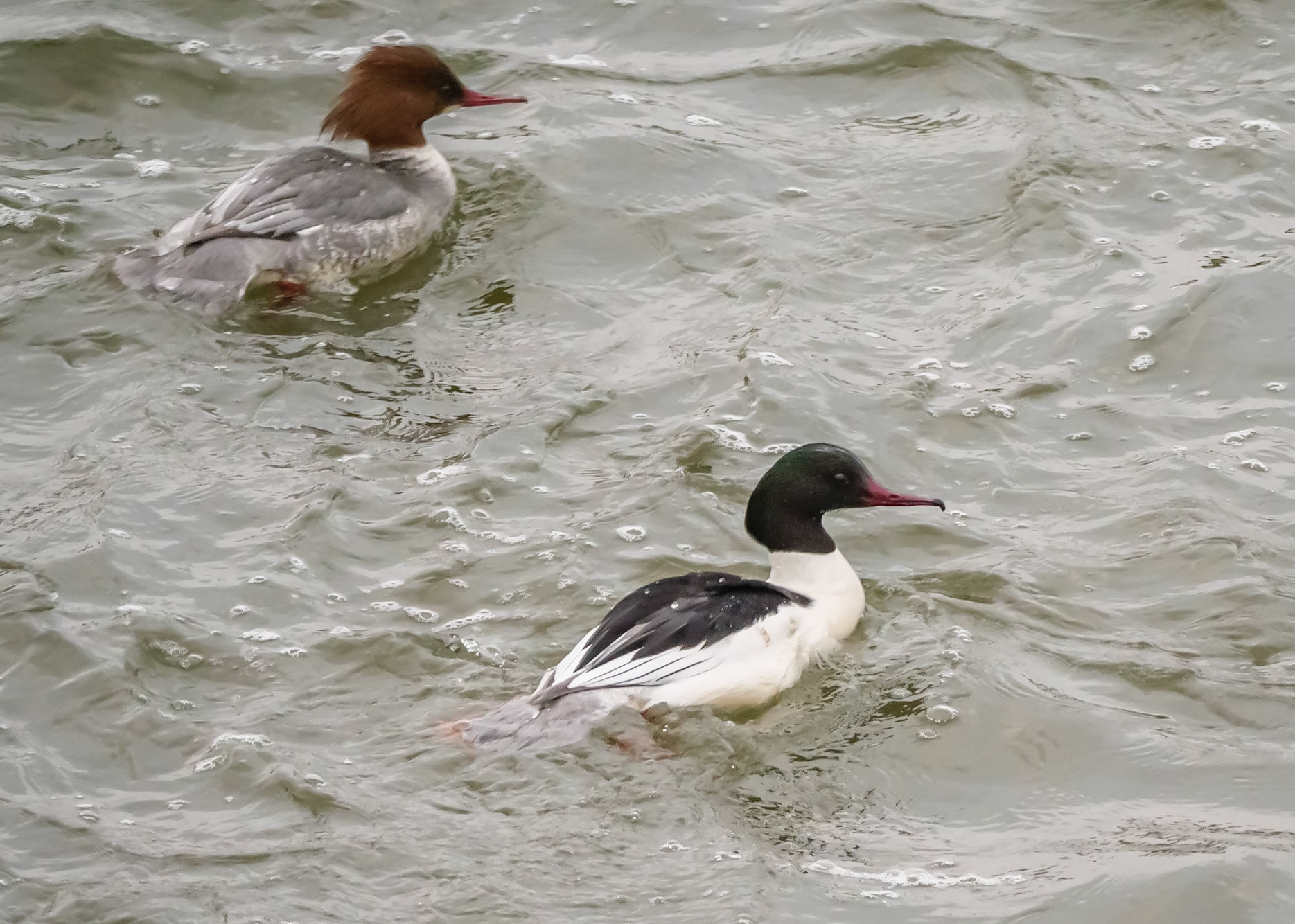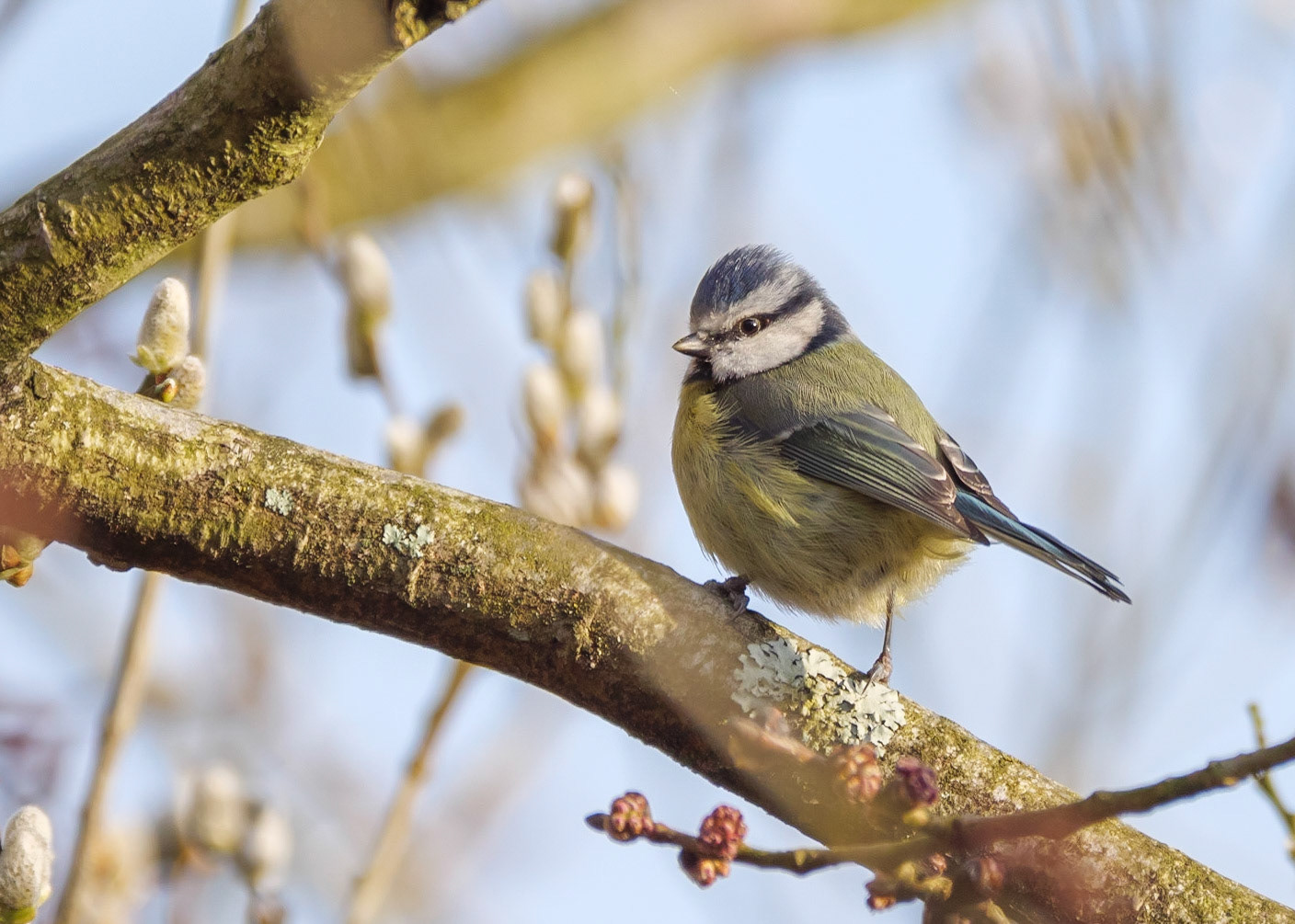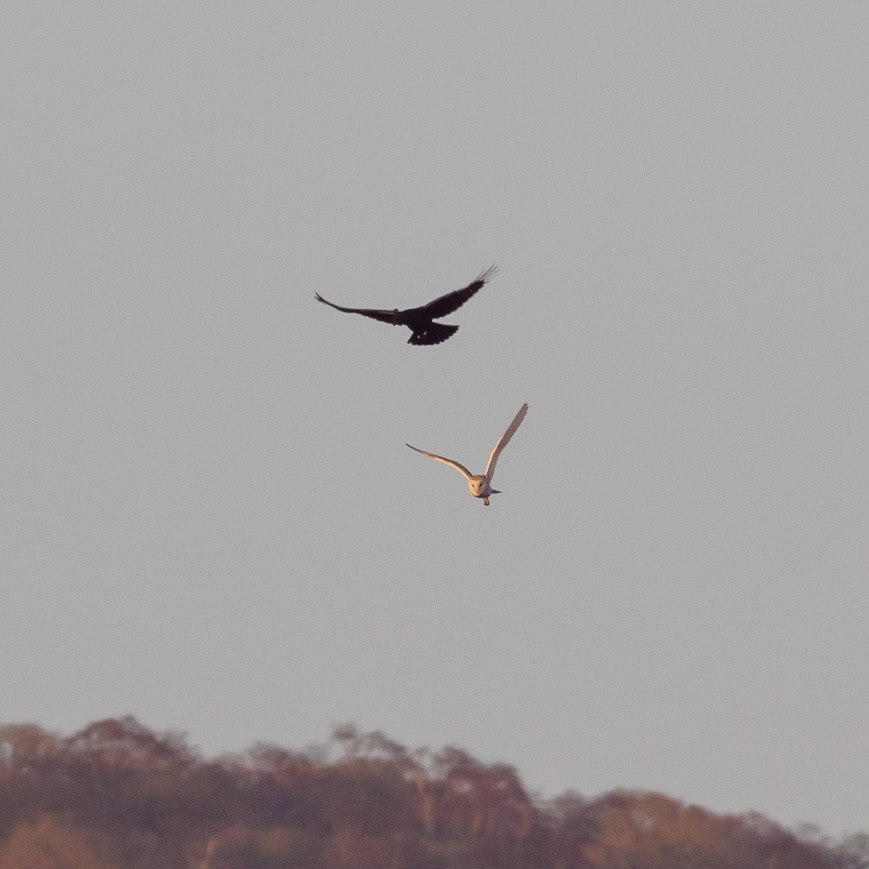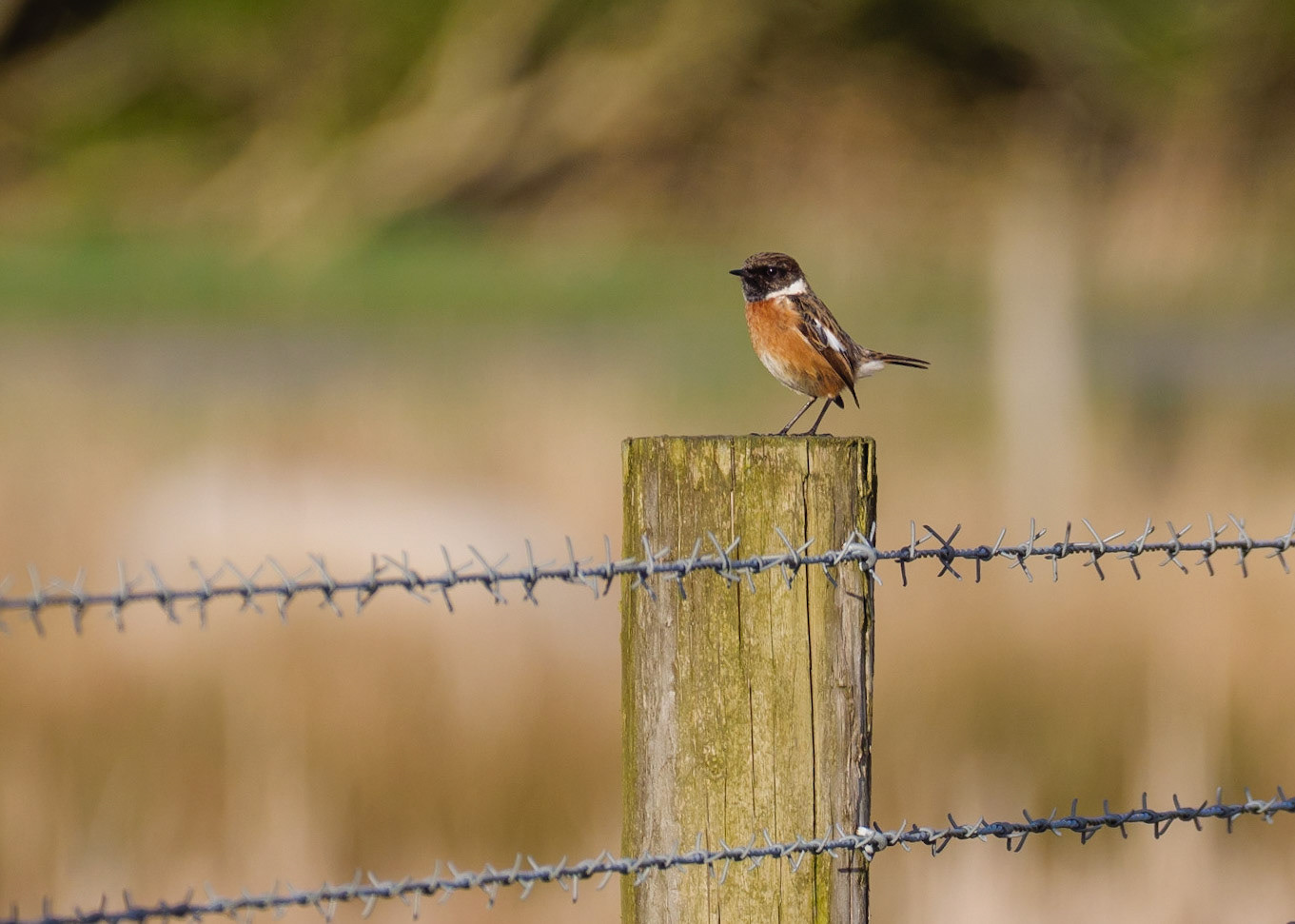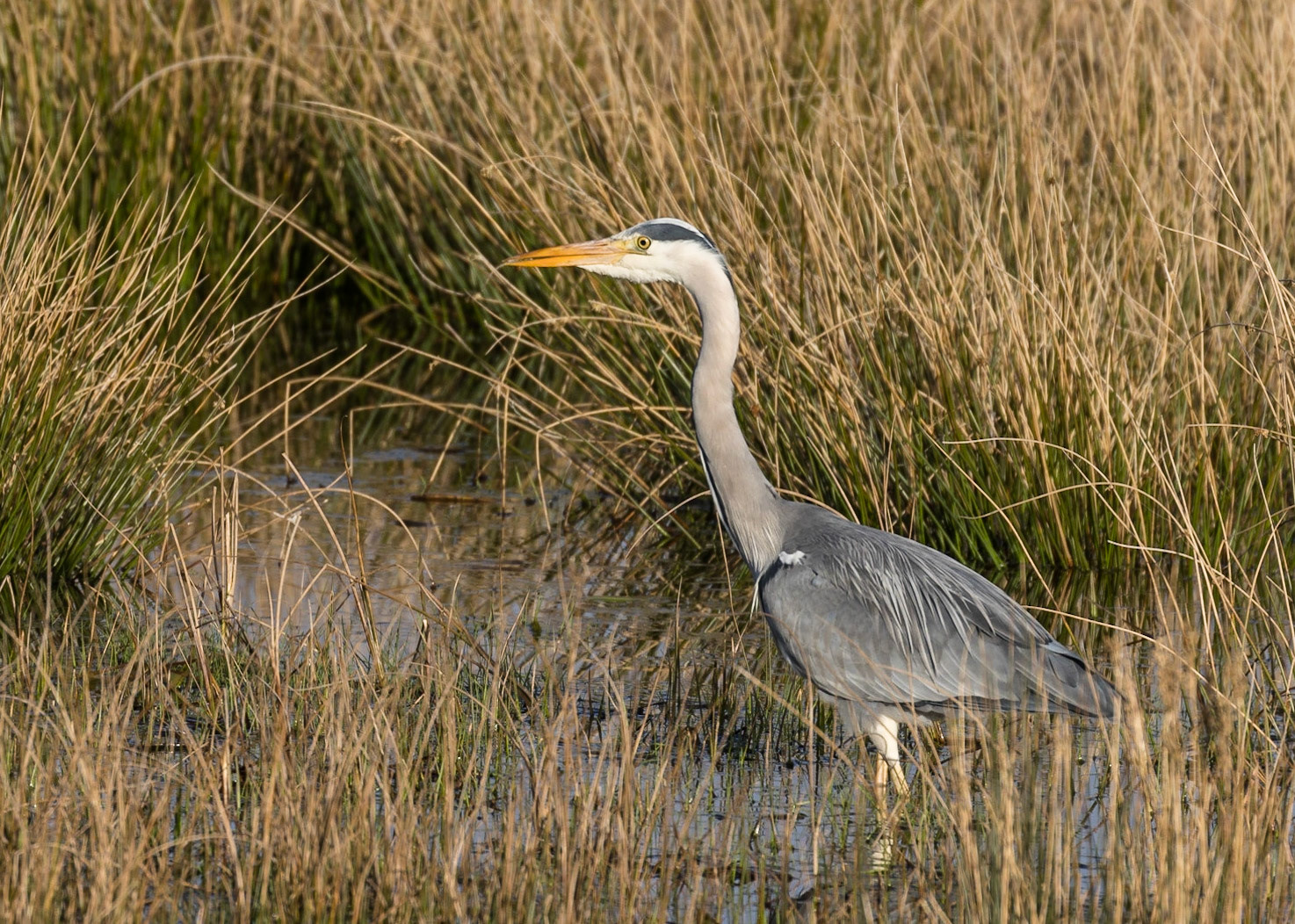 We're about to move, in the middle of lockdown, to a house overlooking a nature reserve. I've bought a new Swarovski scope ready to watch the wildlife from the window and I thought I'd try digiscoping. You can buy kits to attach a DSLR to the scope but I've just been using my iPhone held up to the eyepiece. 
The 2 photos below were taken at Foulshaw Moss, about a mile from my current house for anyone worried I've been ignoring restrictions. The picture on the left is taken from the viewing area for the osprey nest. The orange rectangle in the middle shows the section covered by the picture on the right taken through the scope. I think it is a couple of peregrines in one of the dead trees. I'm very impressed!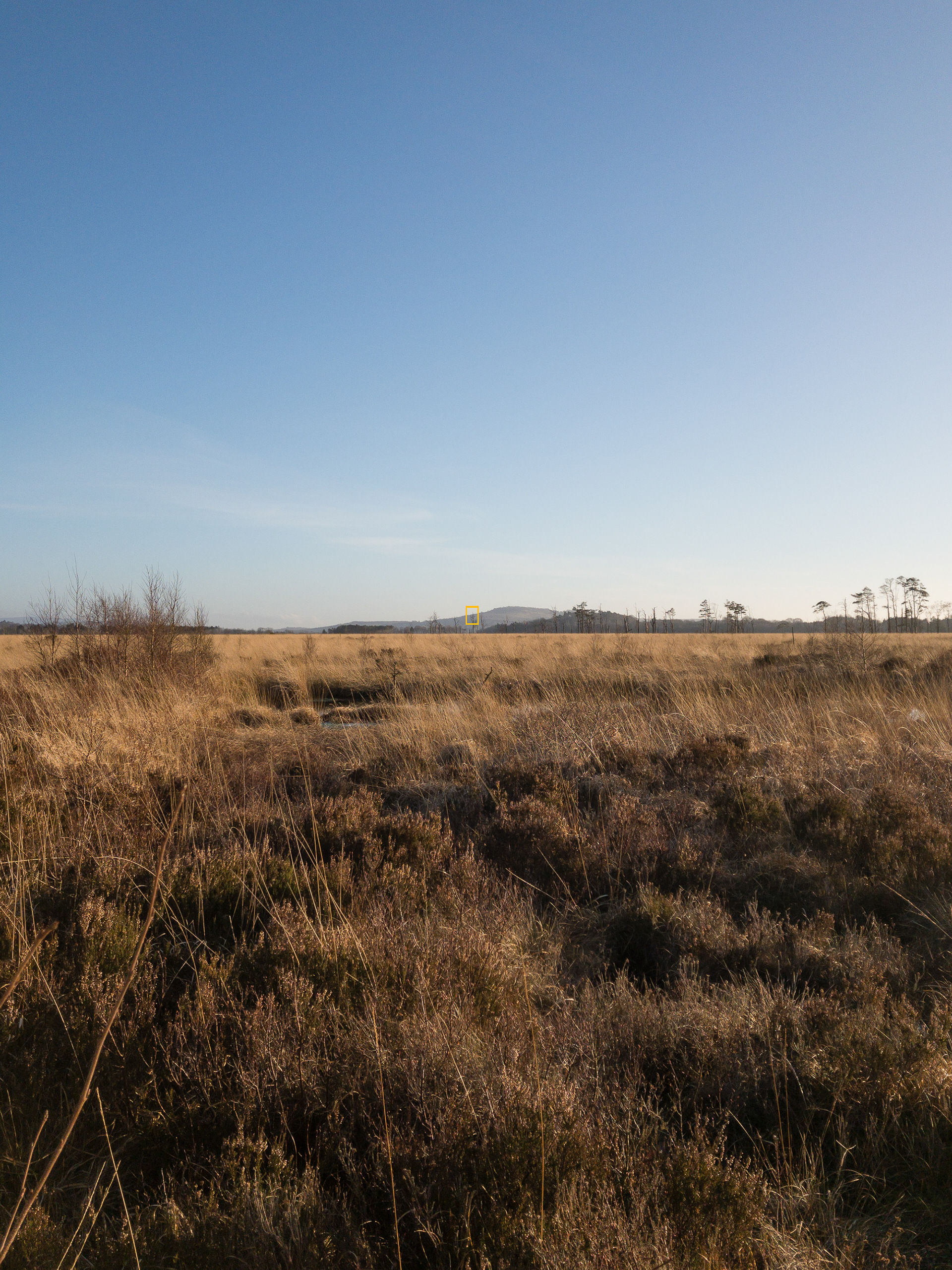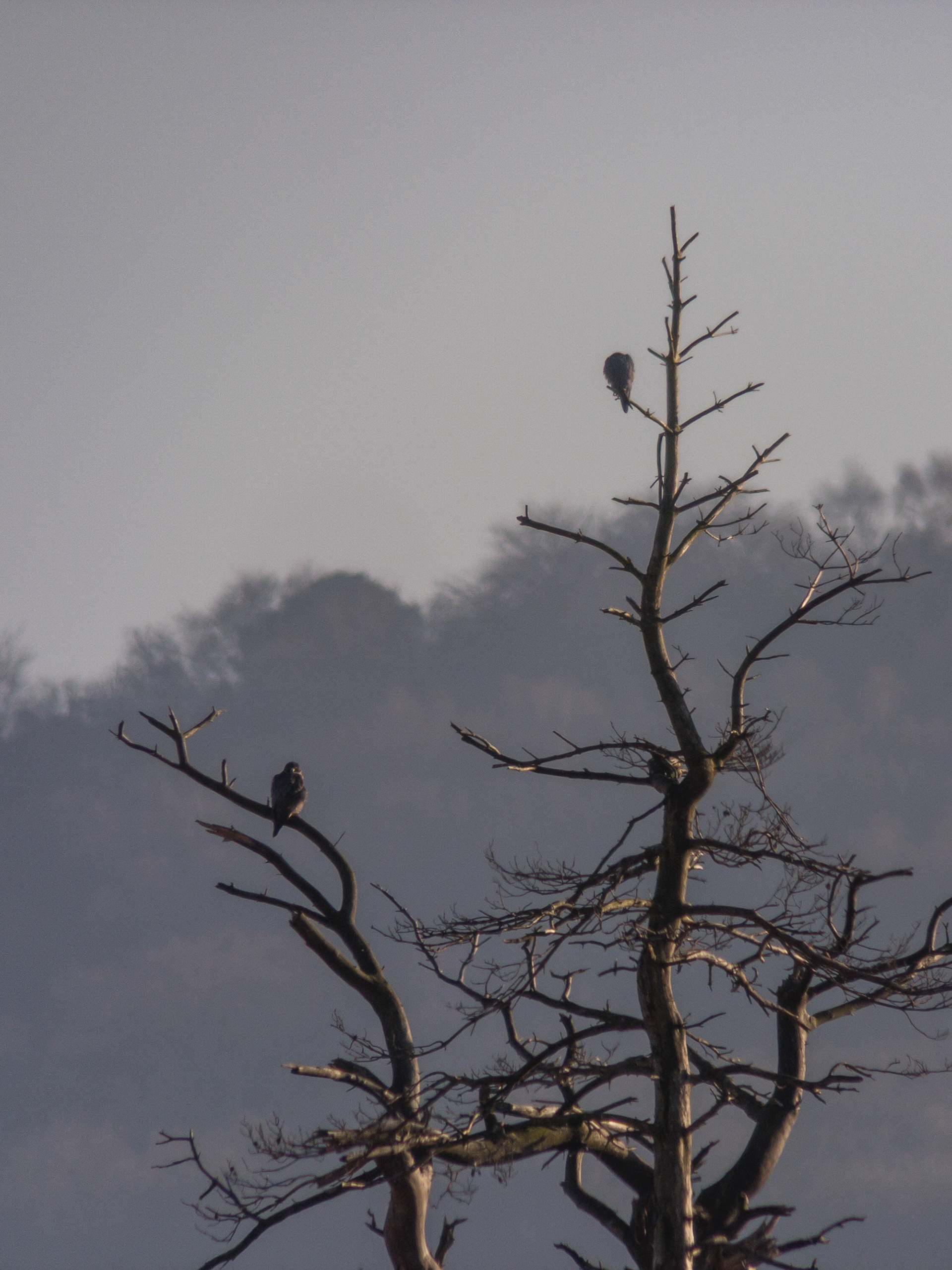 So, we start the year with Lockdown 3.0. I managed one quick trip to Leighton Moss at the very start of the month before everything closed down again. There were a few bearded tits in the reeds along the causeway but, with the pools frozen, not much else to see.
The middle of the month brought a bit of snow so I enjoyed a morning photographing the birds in the garden and then a nice walk in the afternoon to keep up my daily exercise. I don't remember seeing a blackcap in January before so catching one in the snow was nice. It turned up a week later to be included in my RSPB Garden Birdwatch, with 14 species in total.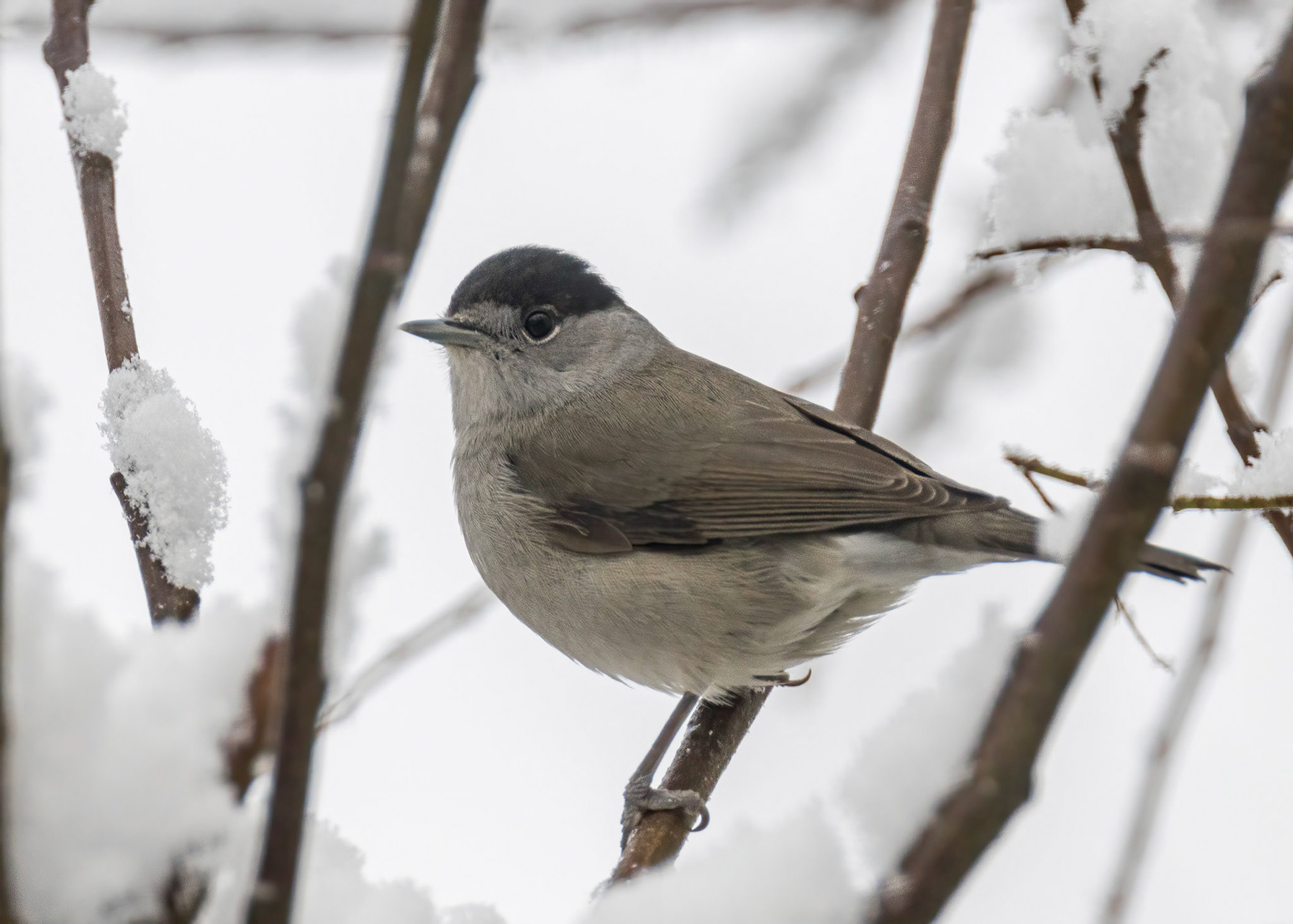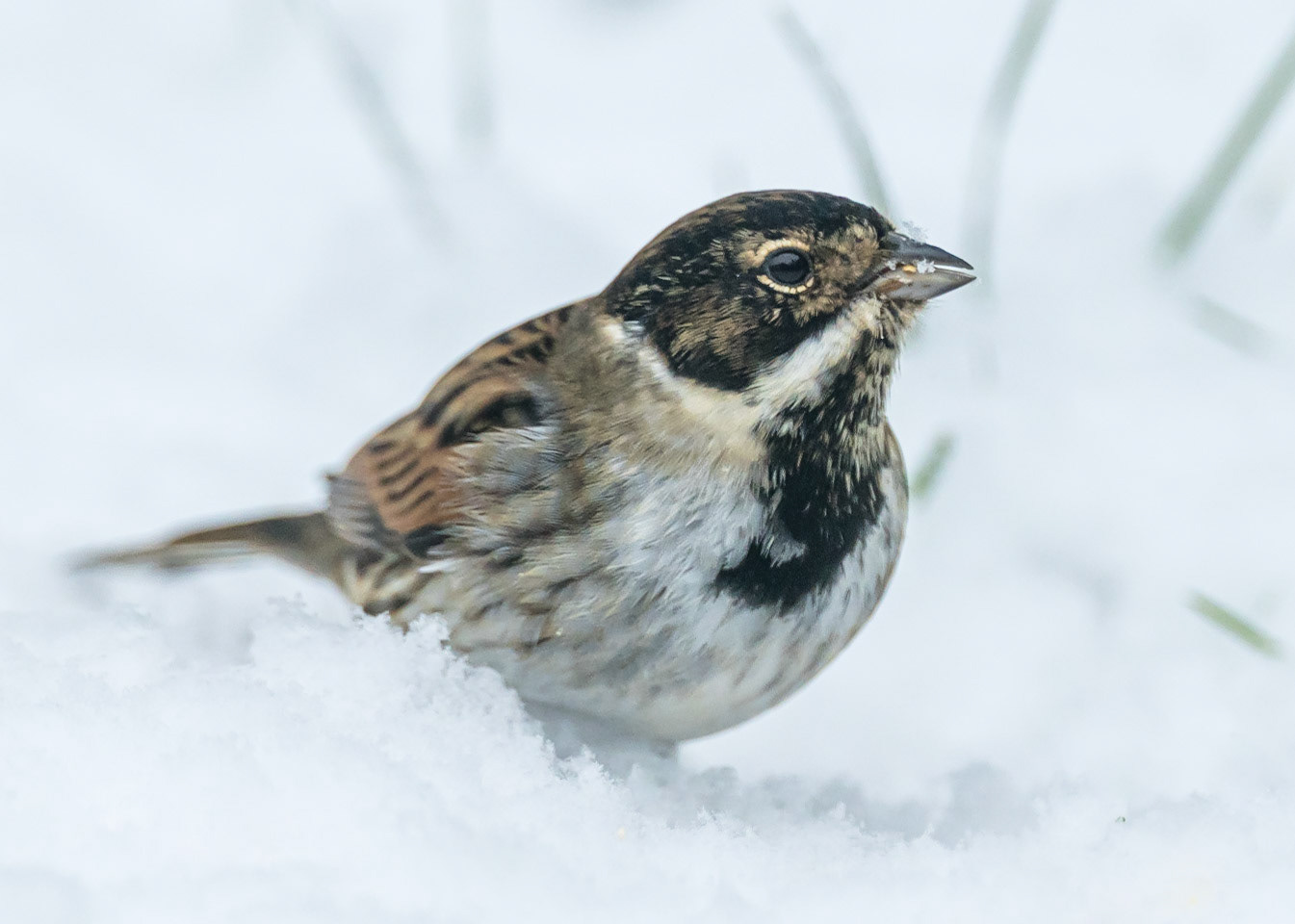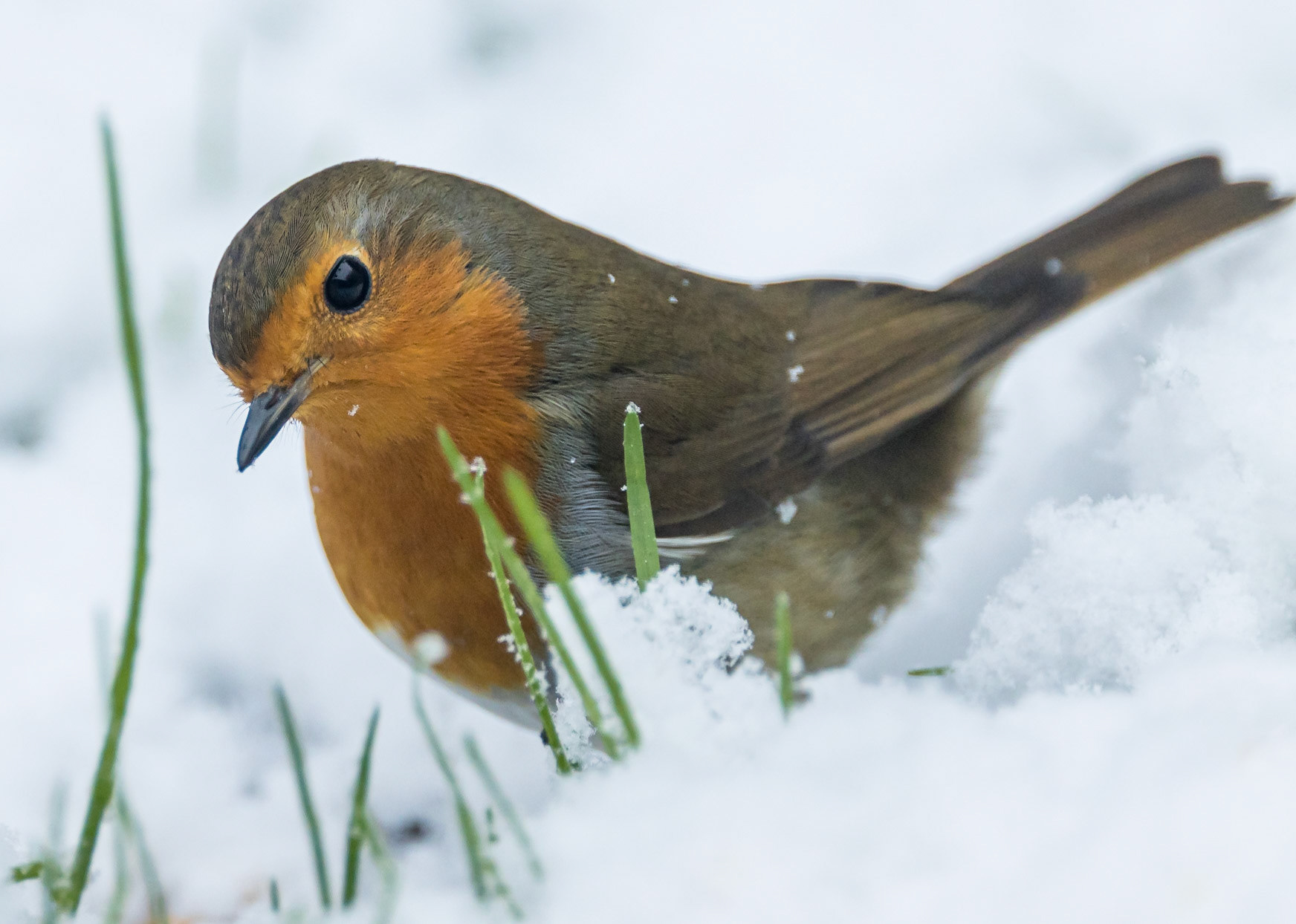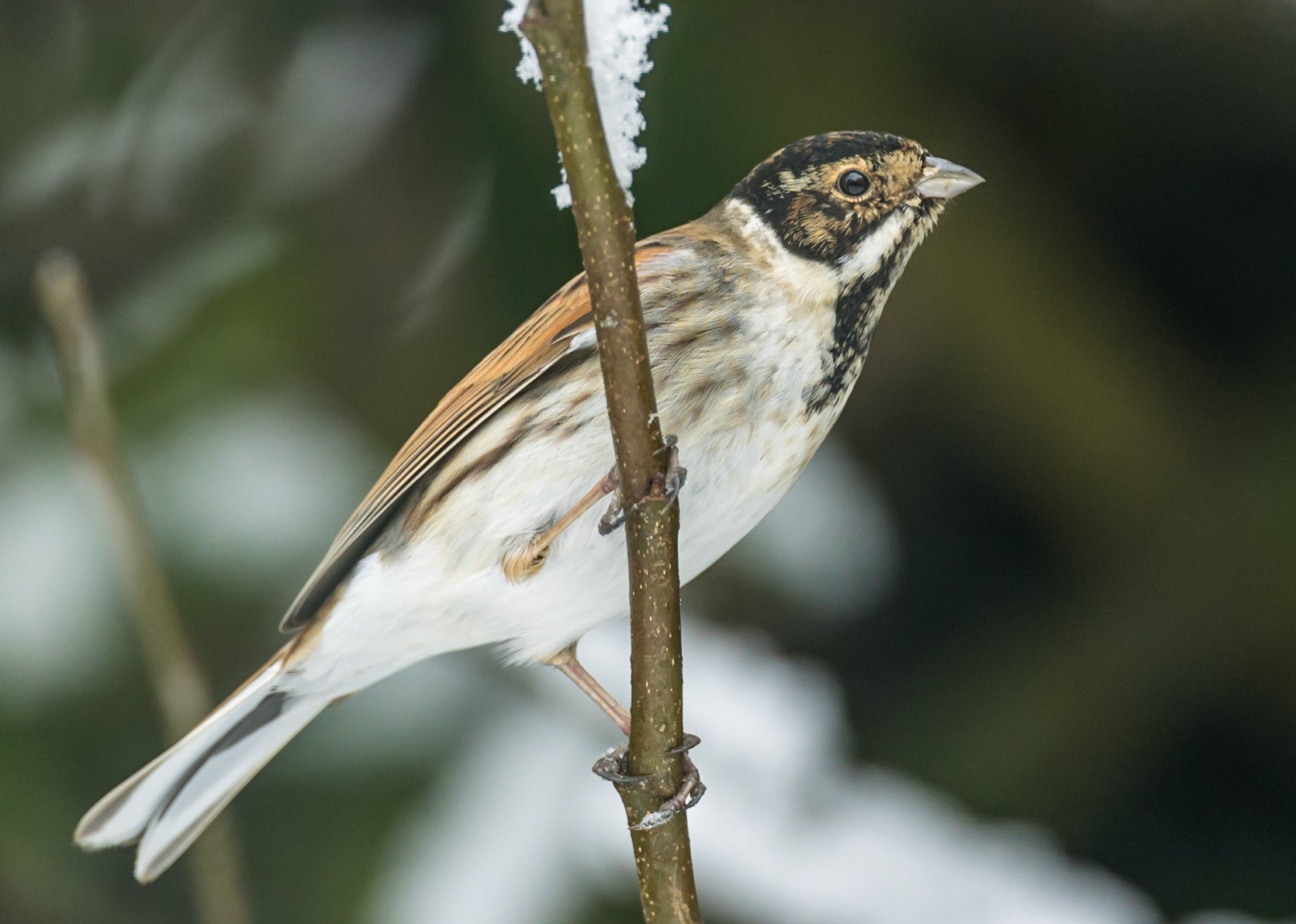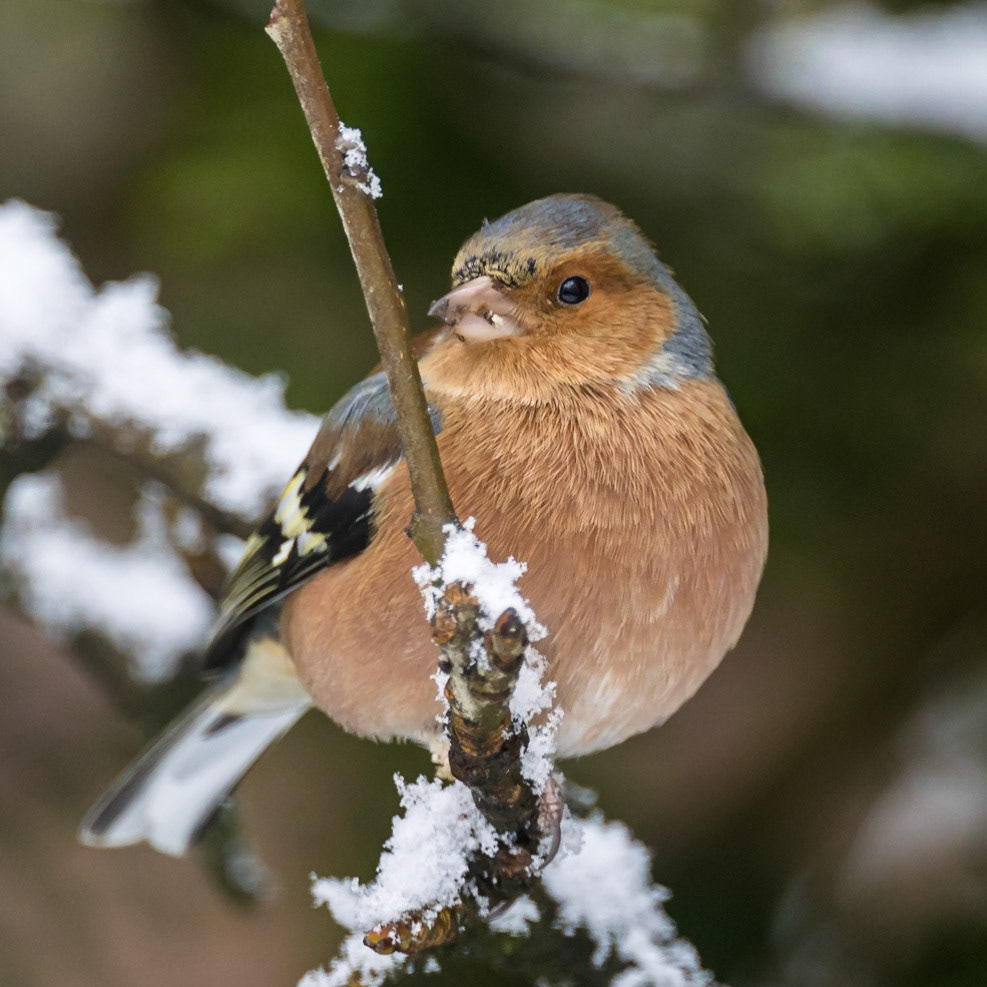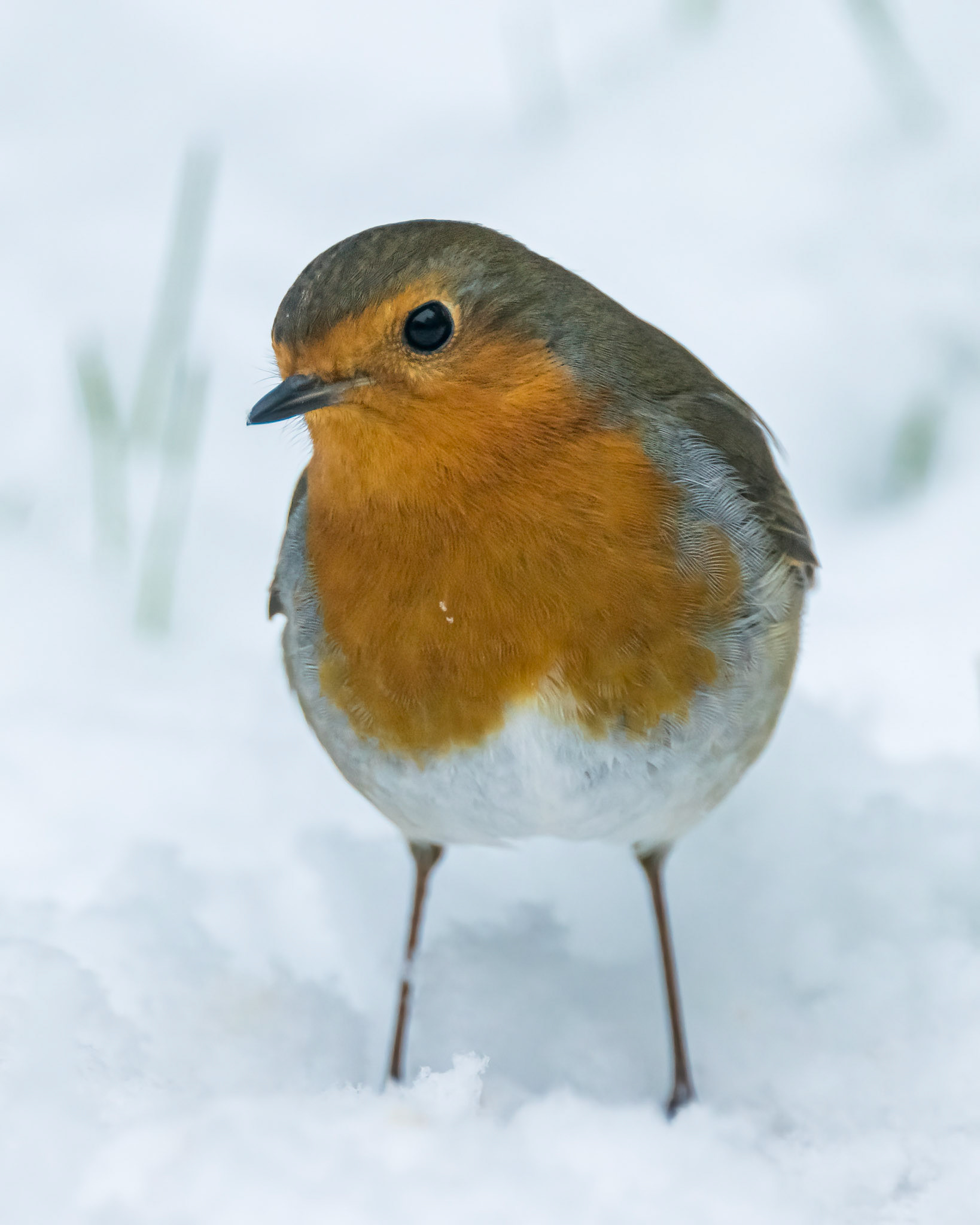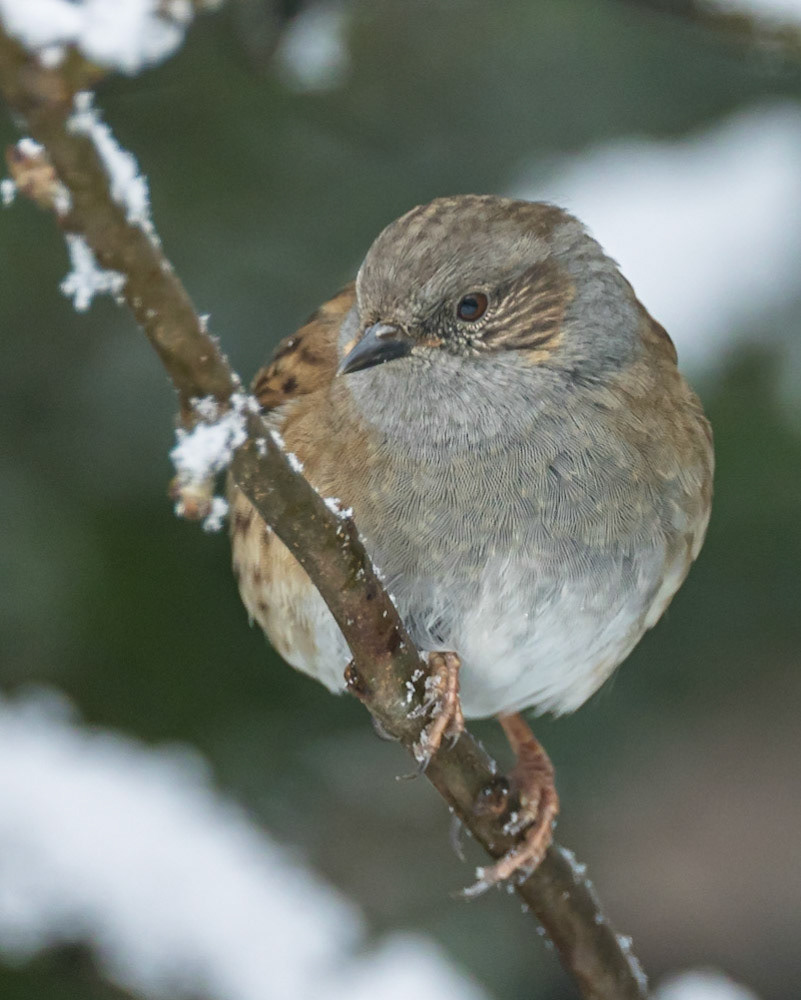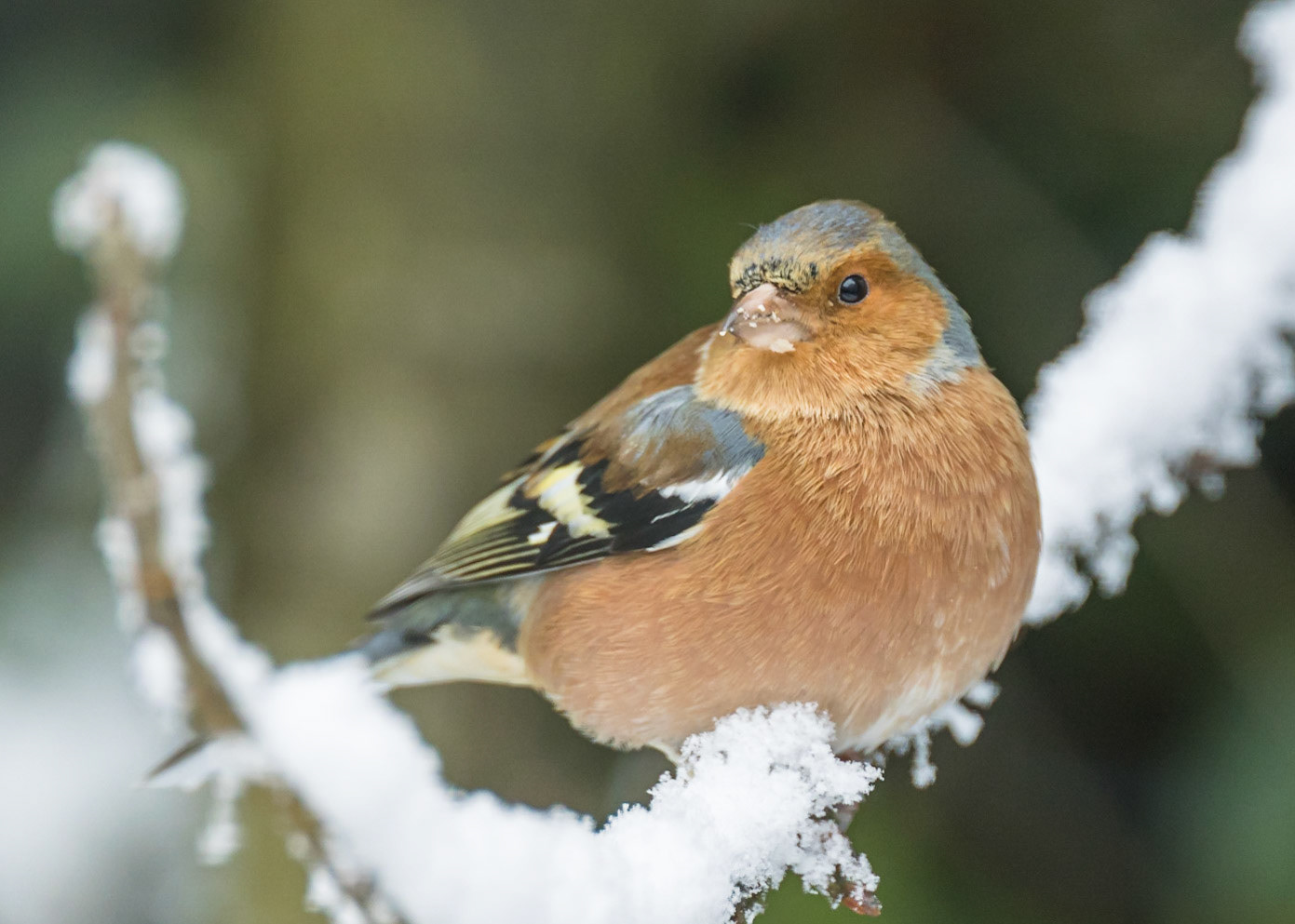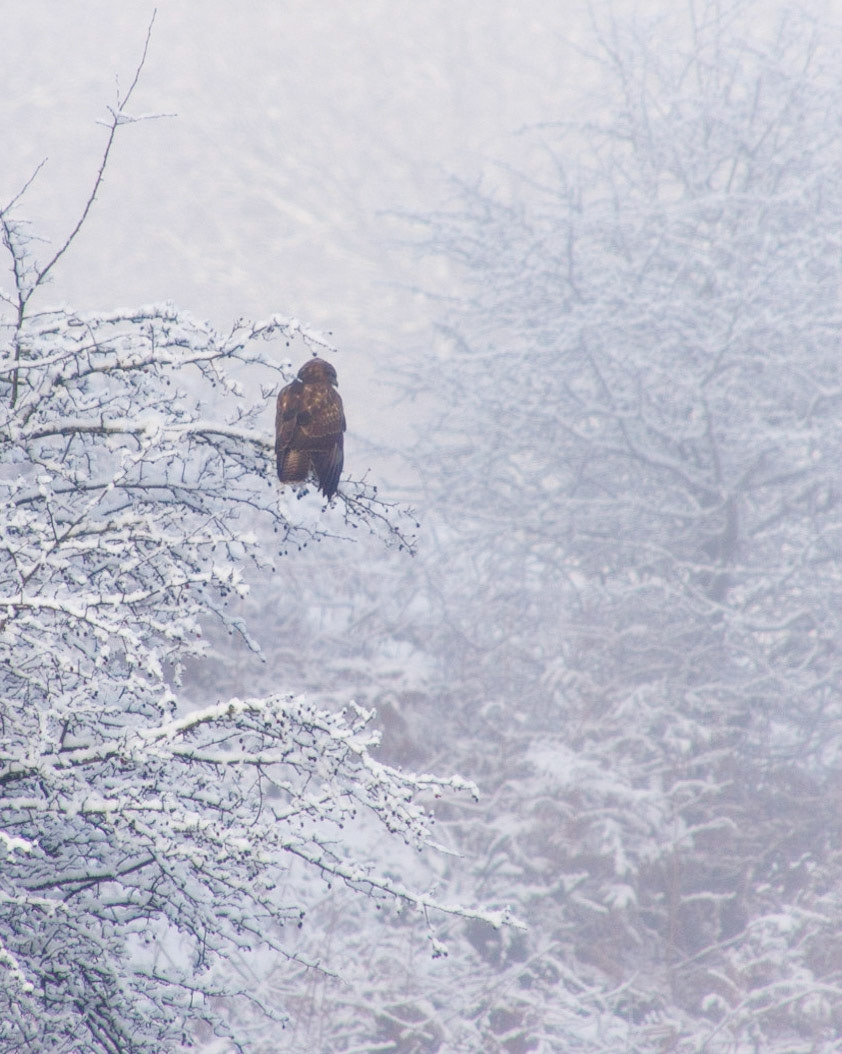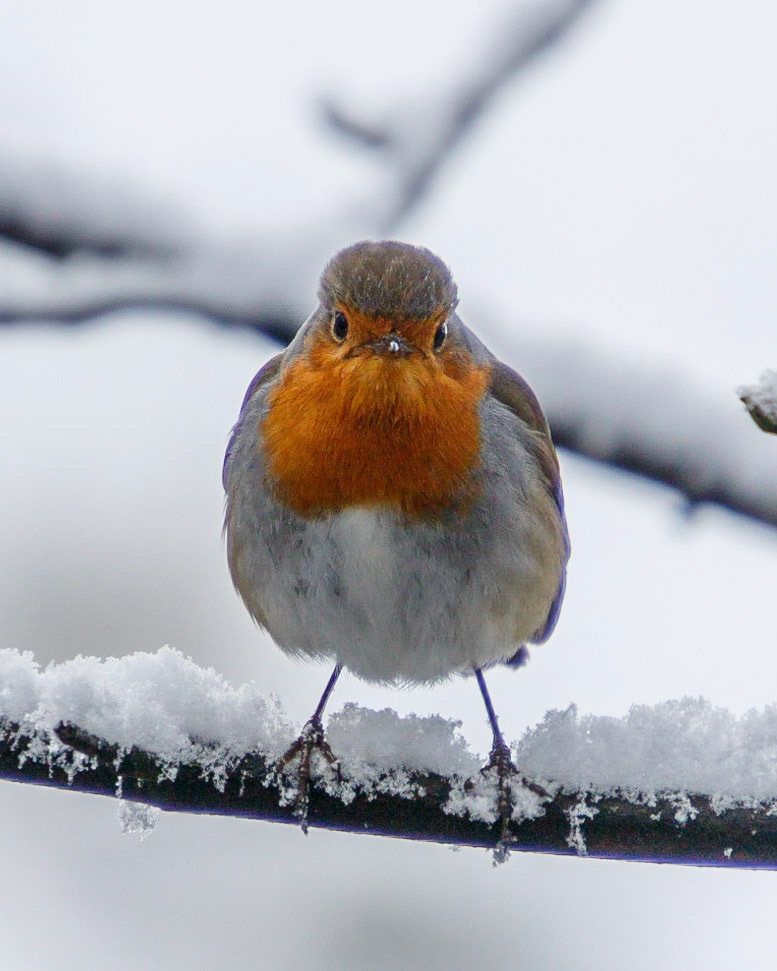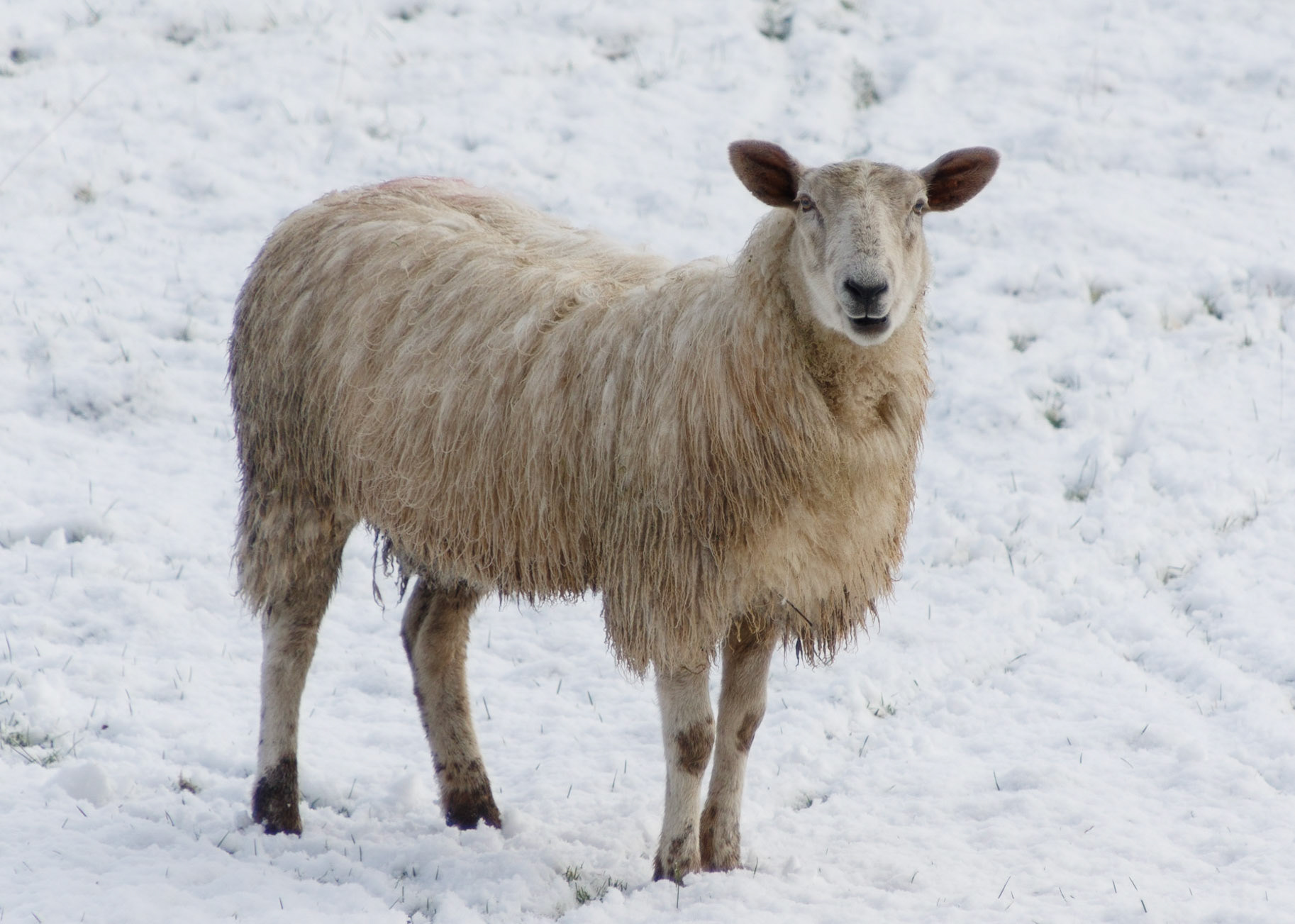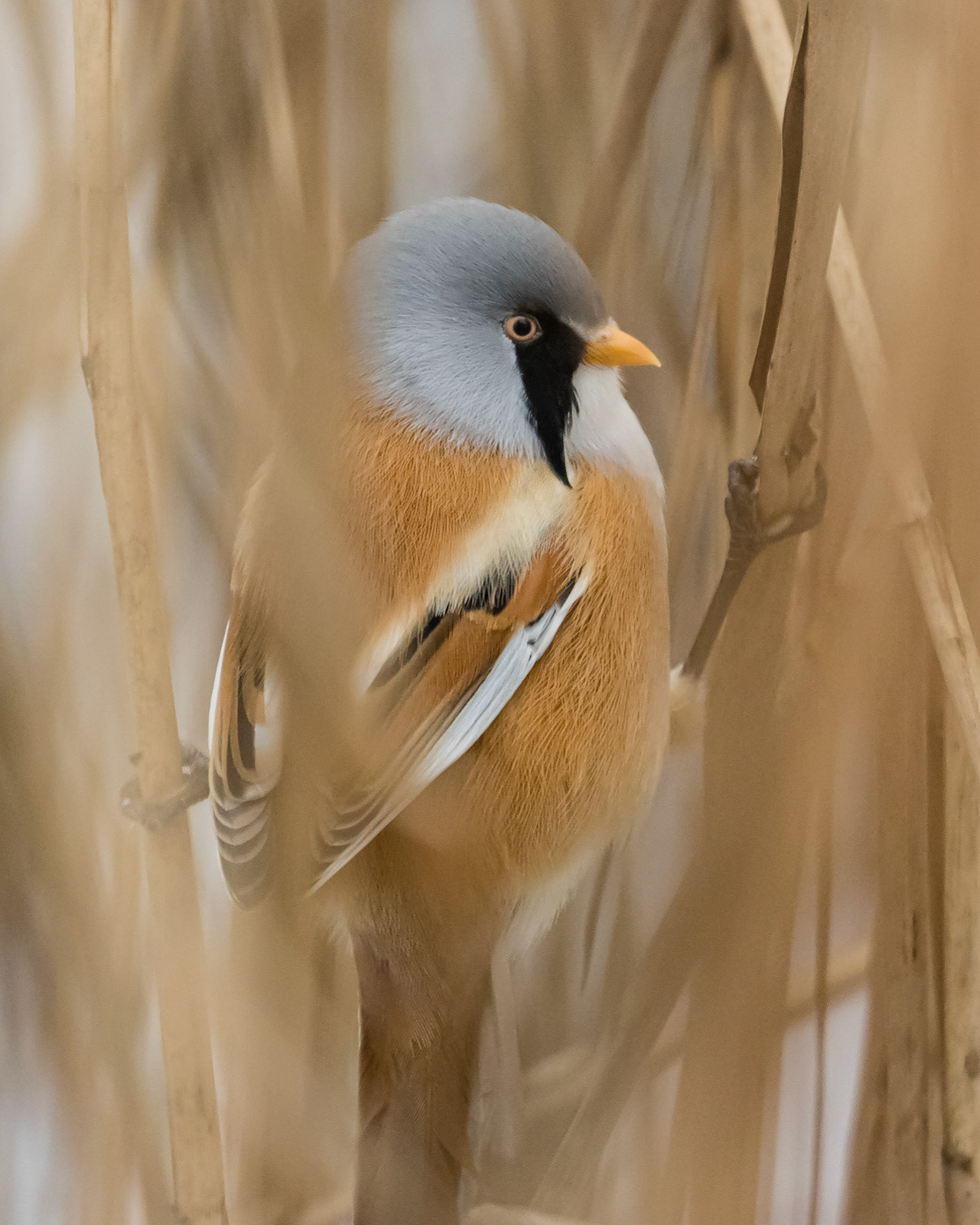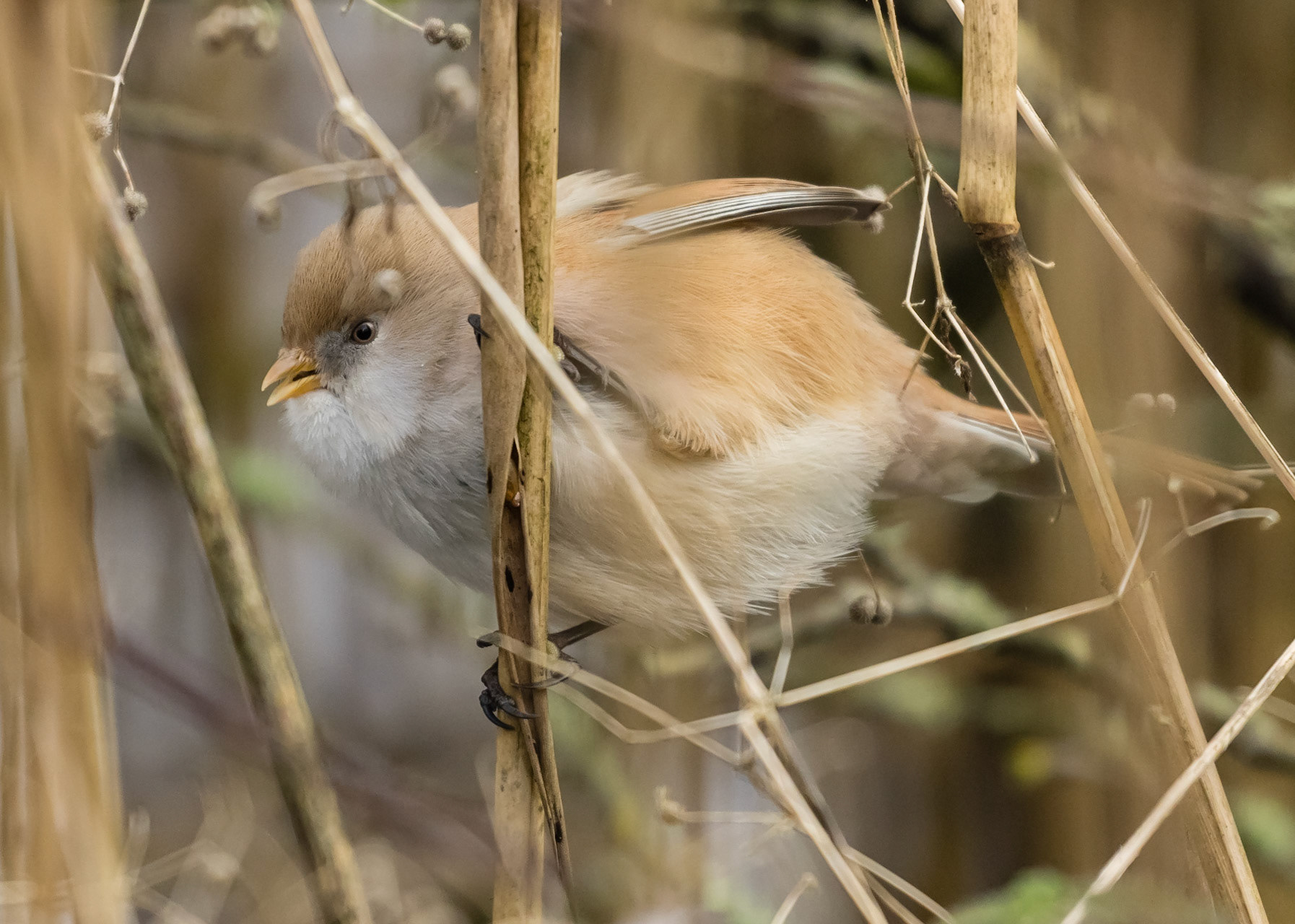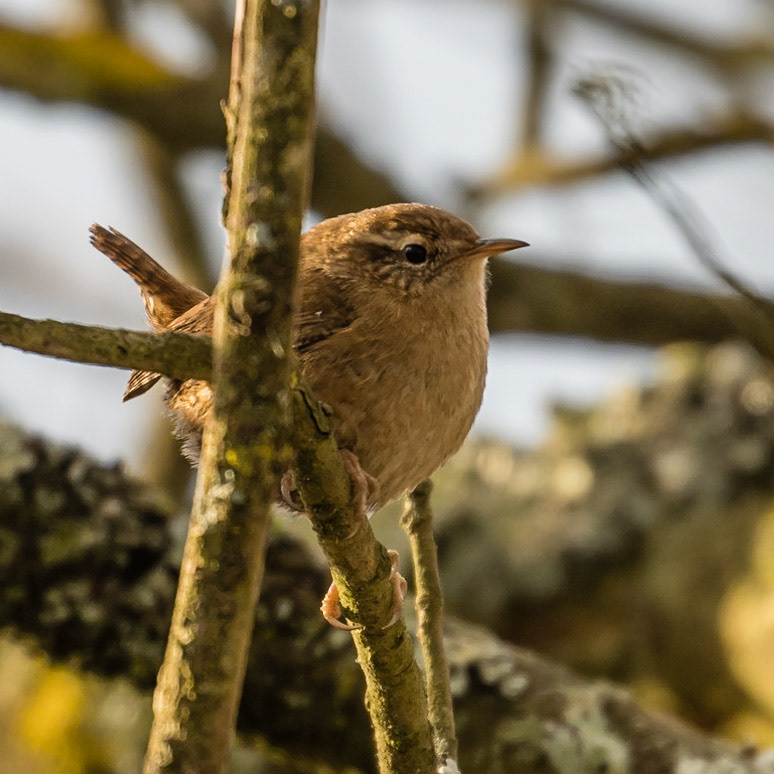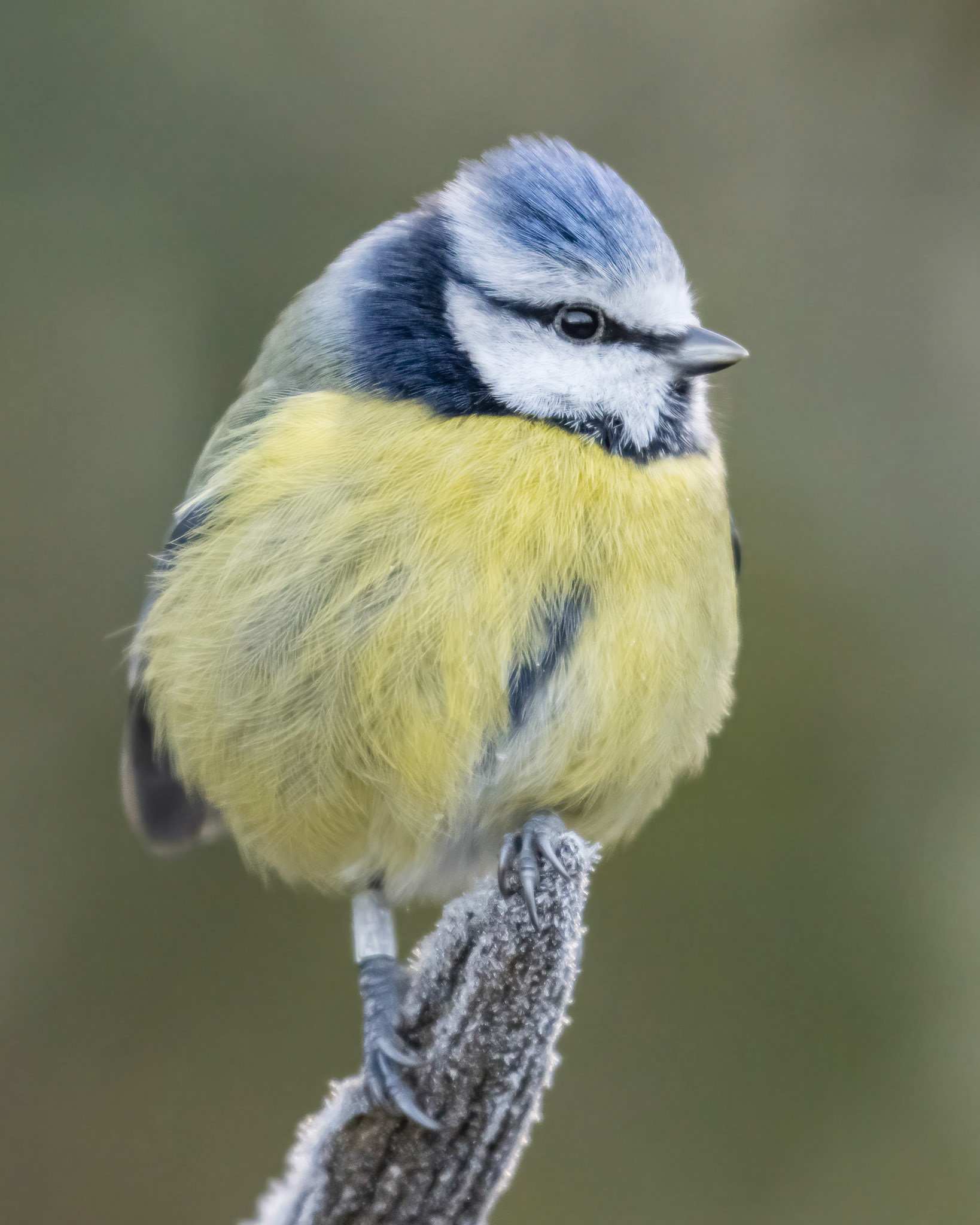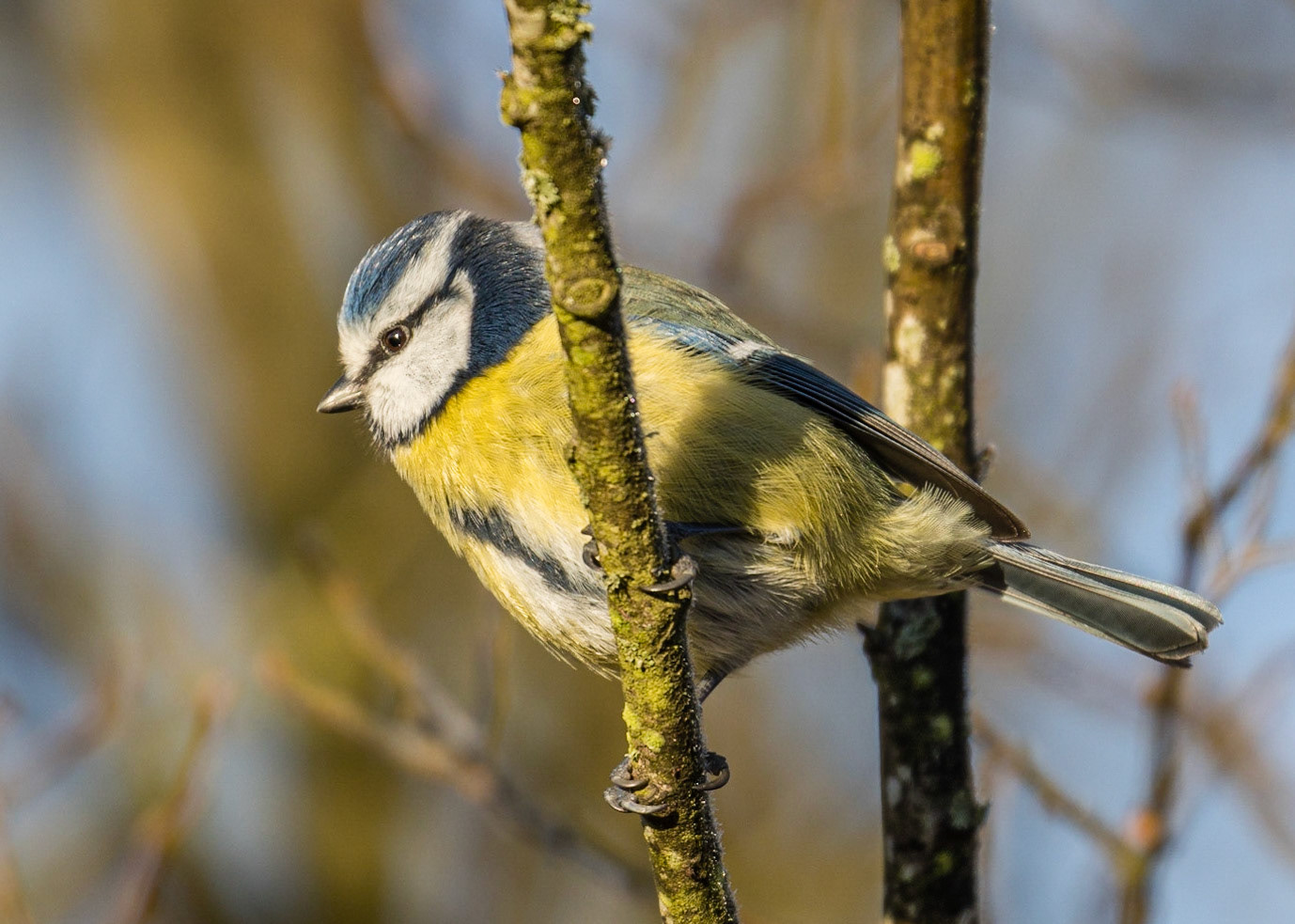 The year ends in Tier 4, which feels a lot like Lockdown 1.0 and 2.0. Just before the new restrictions were imposed I managed a few trips out, to South Walney to watch the seals, to Coniston for a bit of landscape photography and along the Solway Estuary on the north coast of Cumbria.
Who knows what 2021 will bring but short walks from home may become the norm again.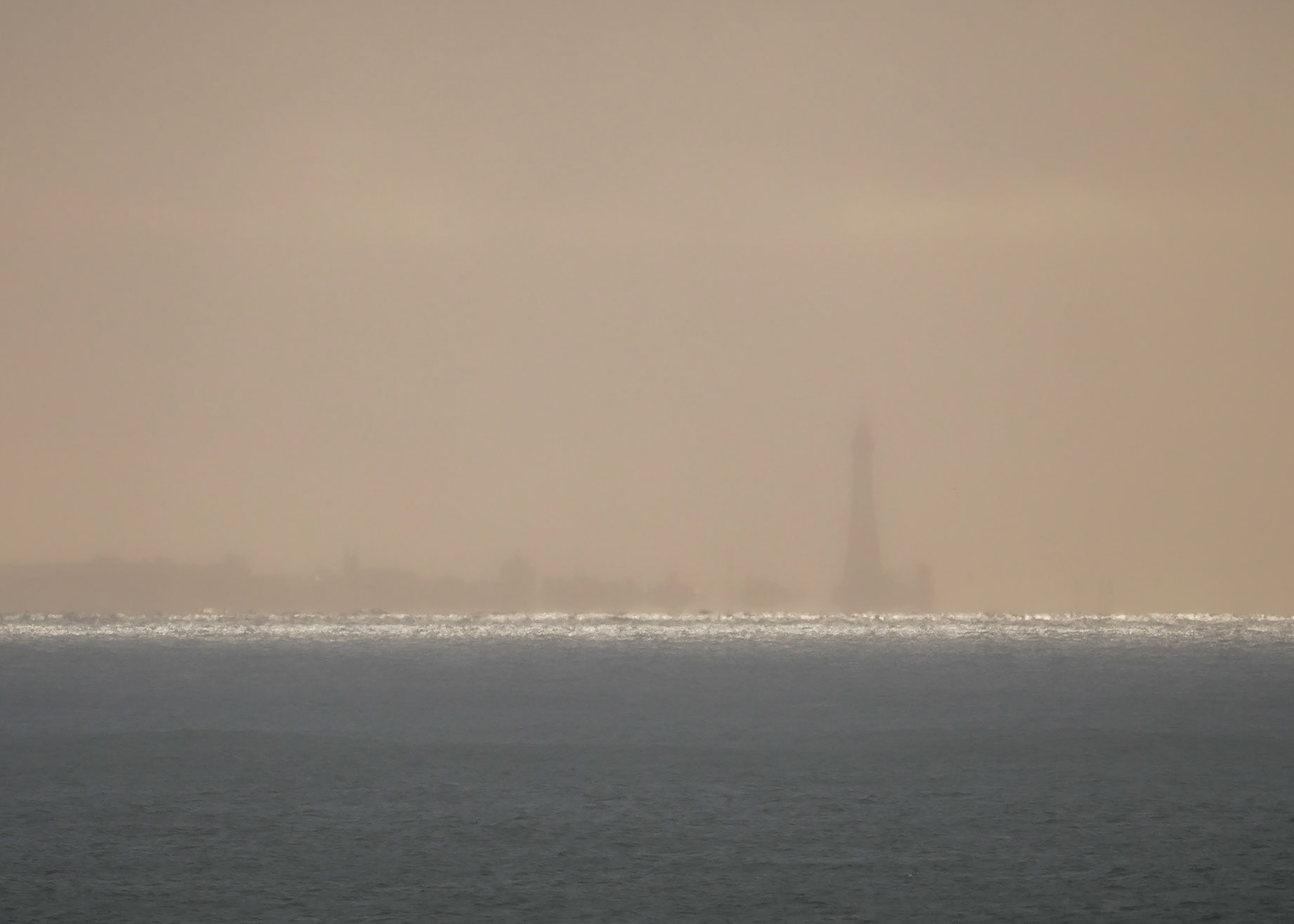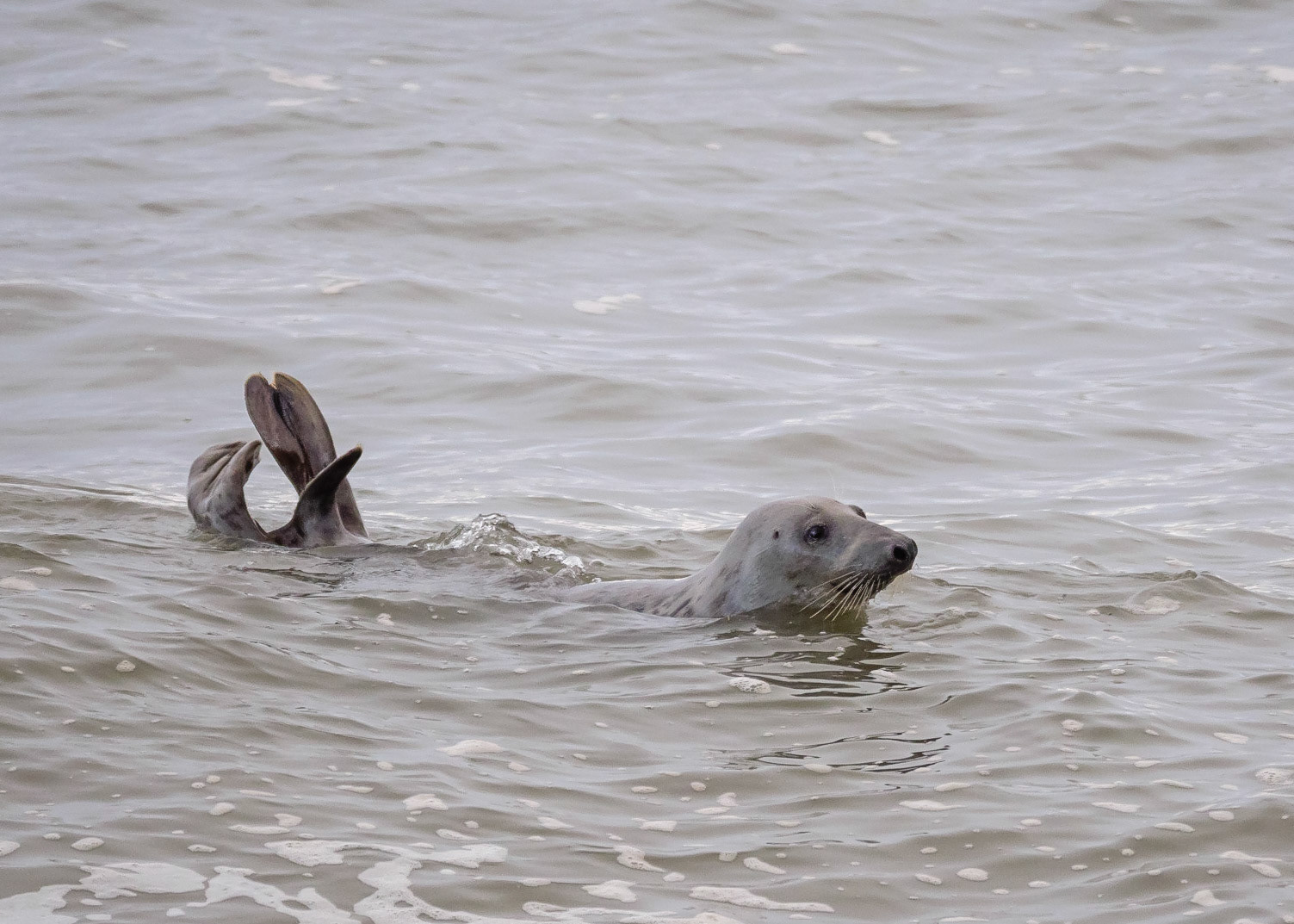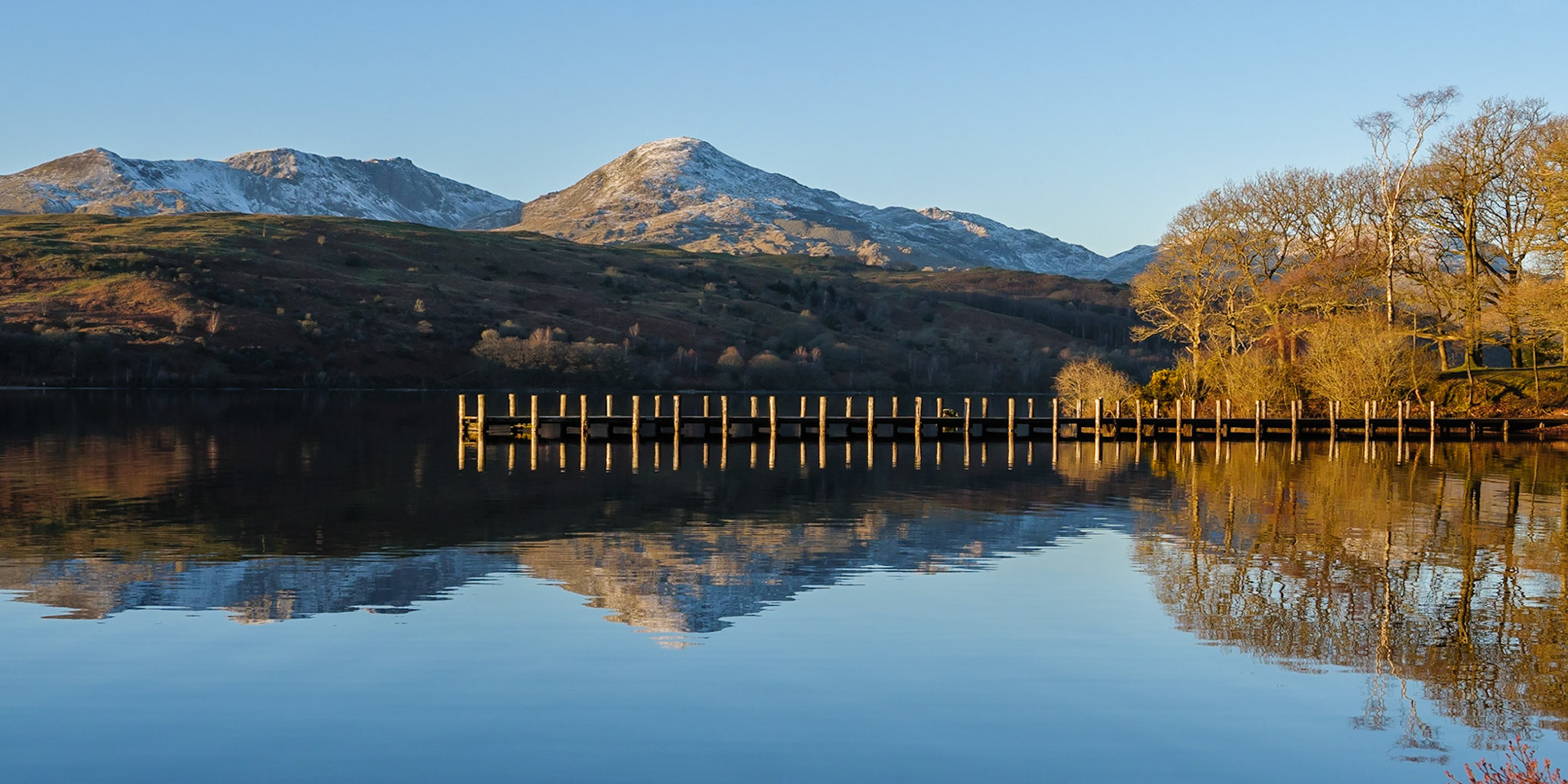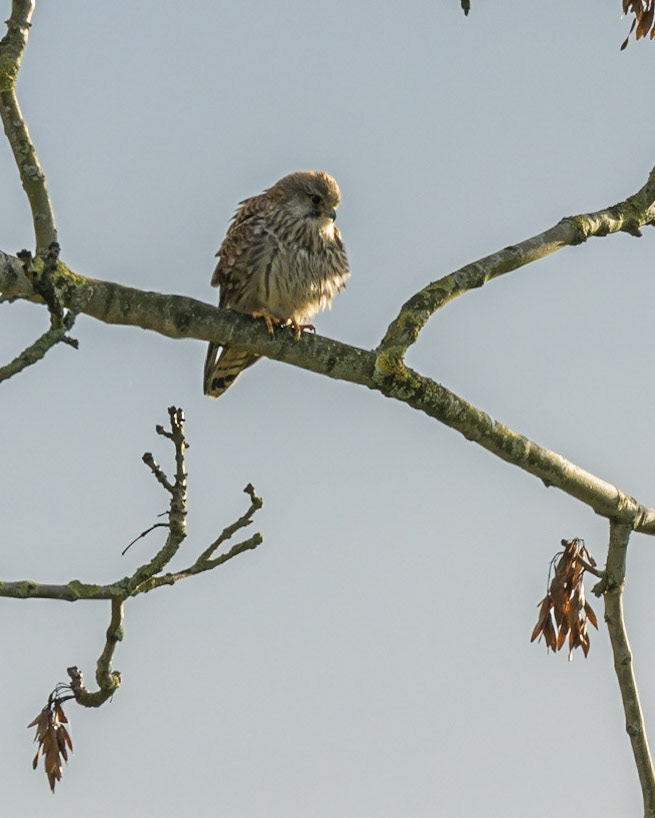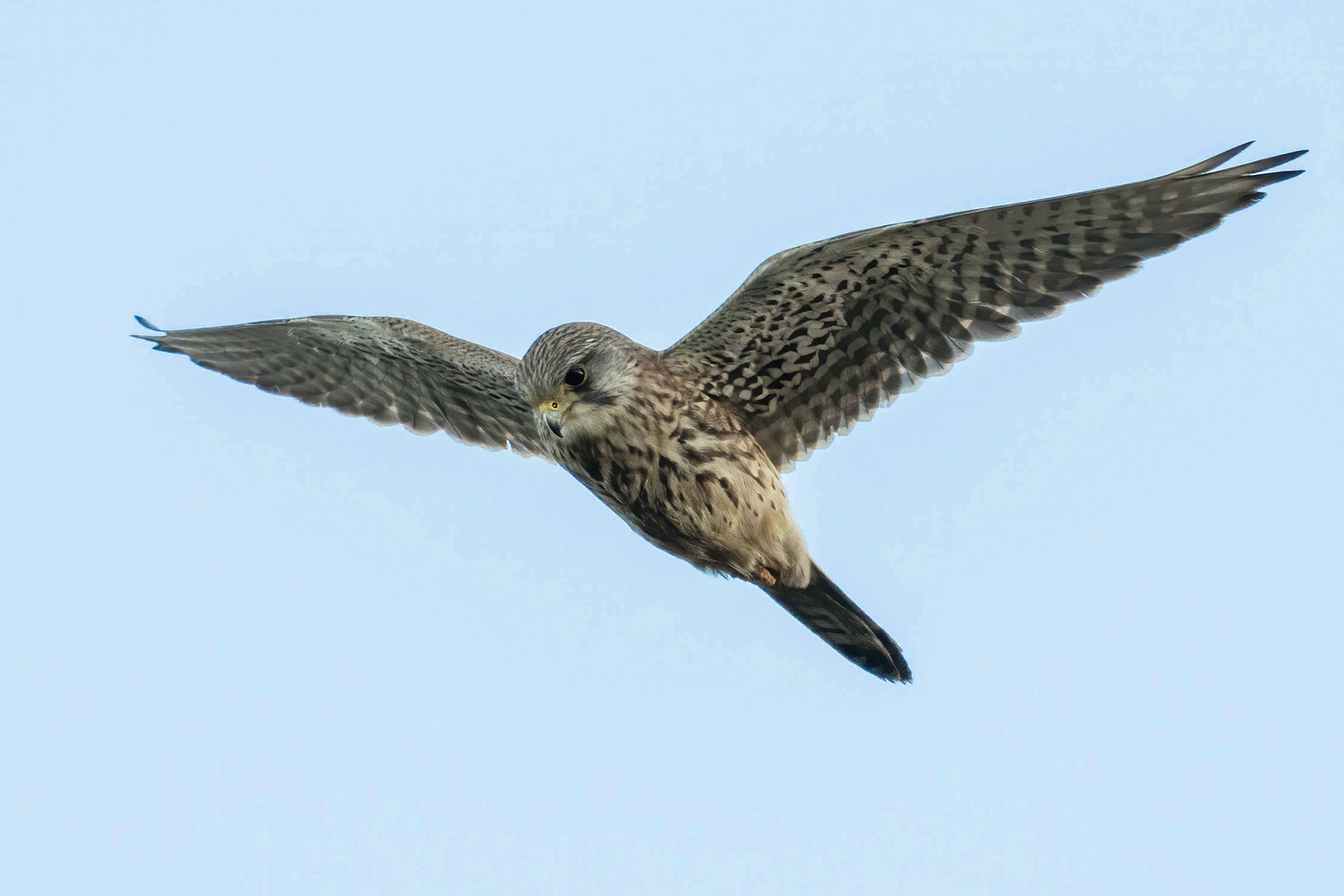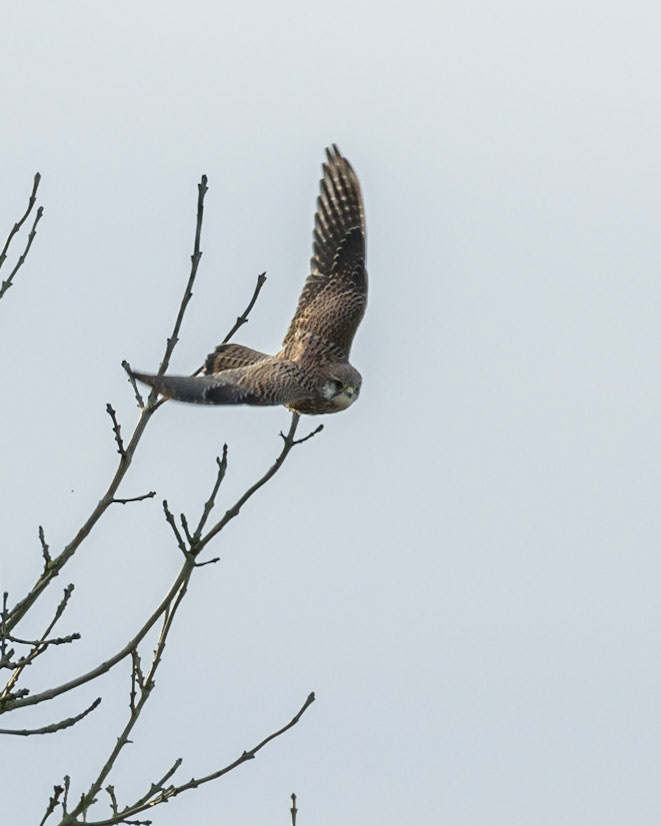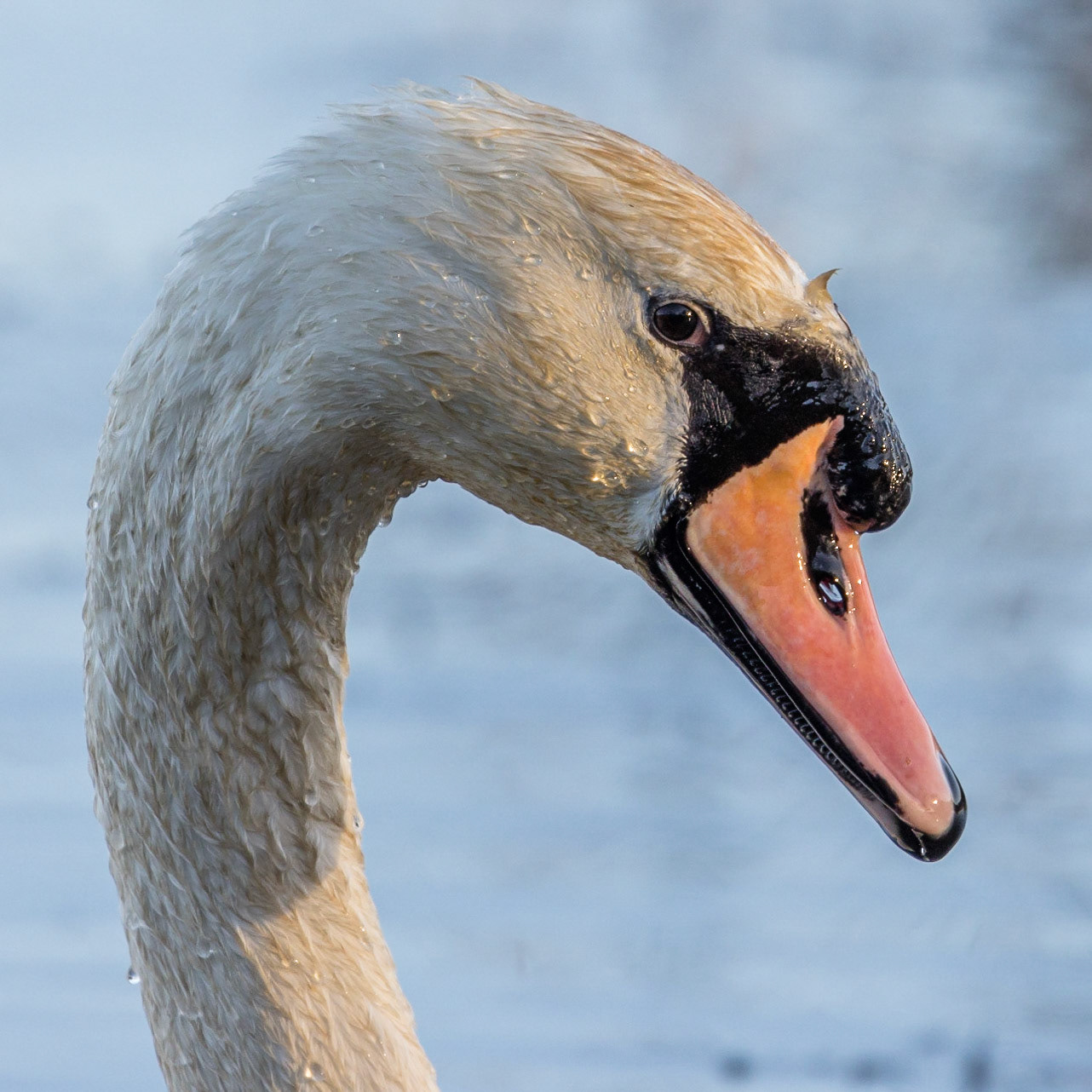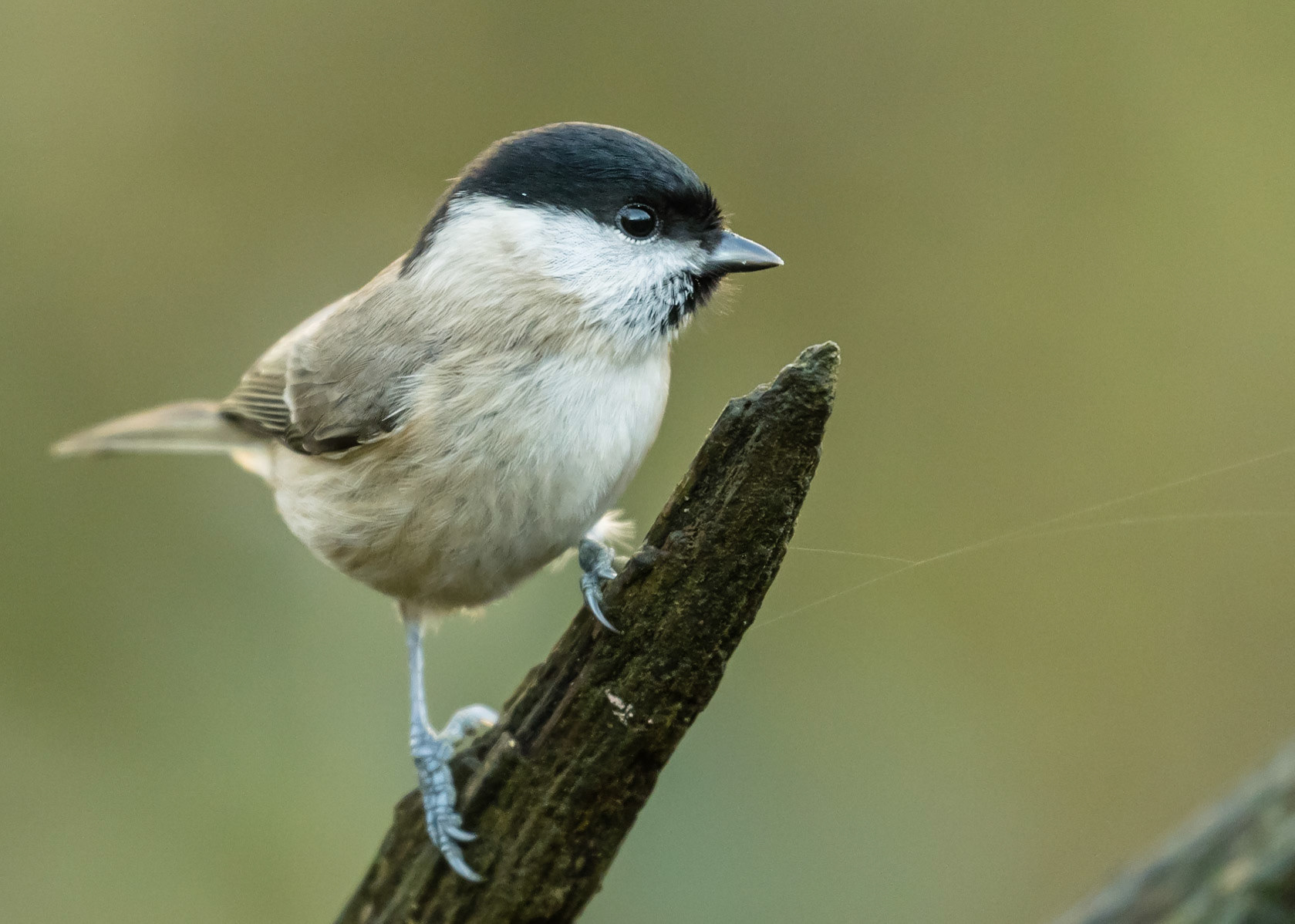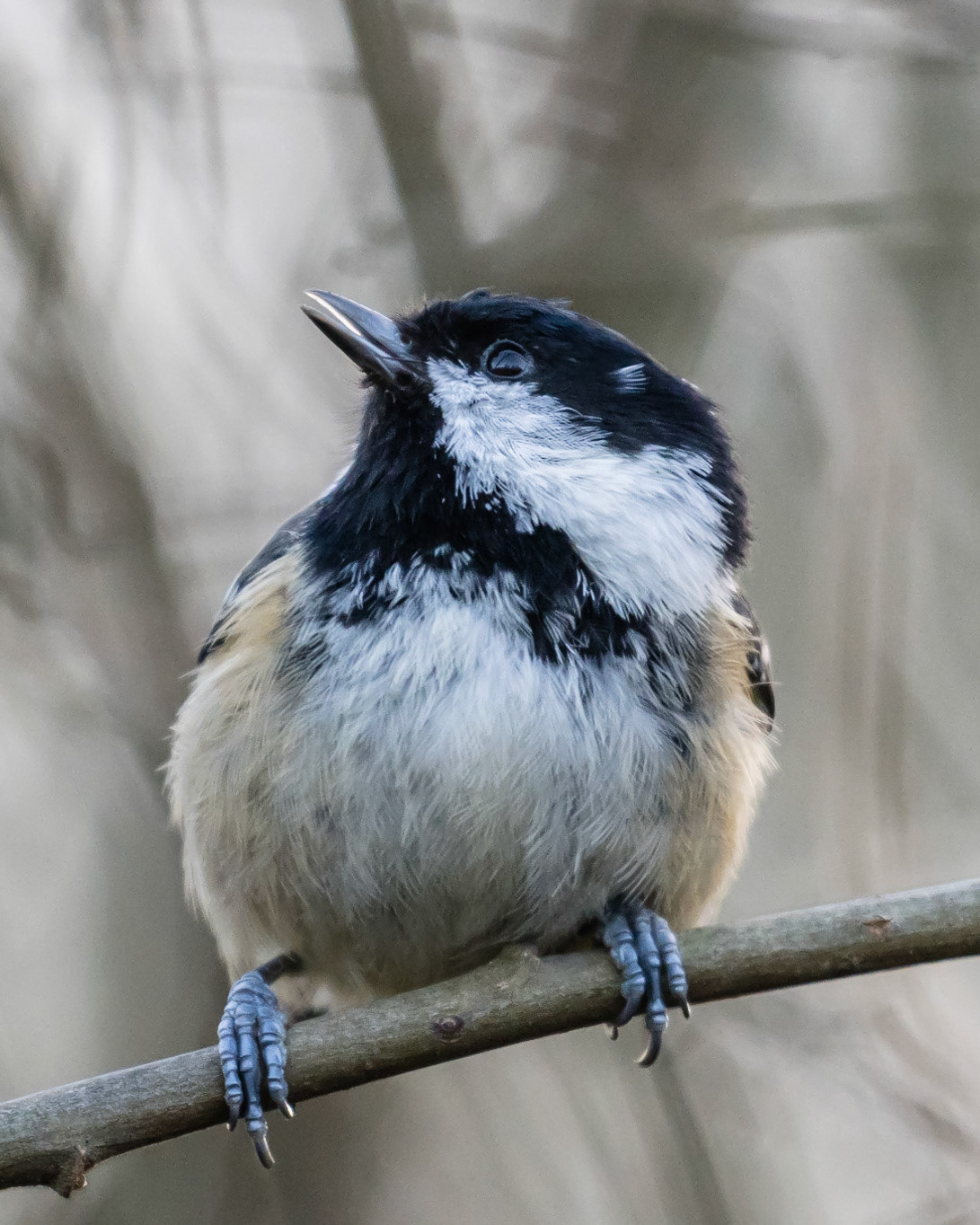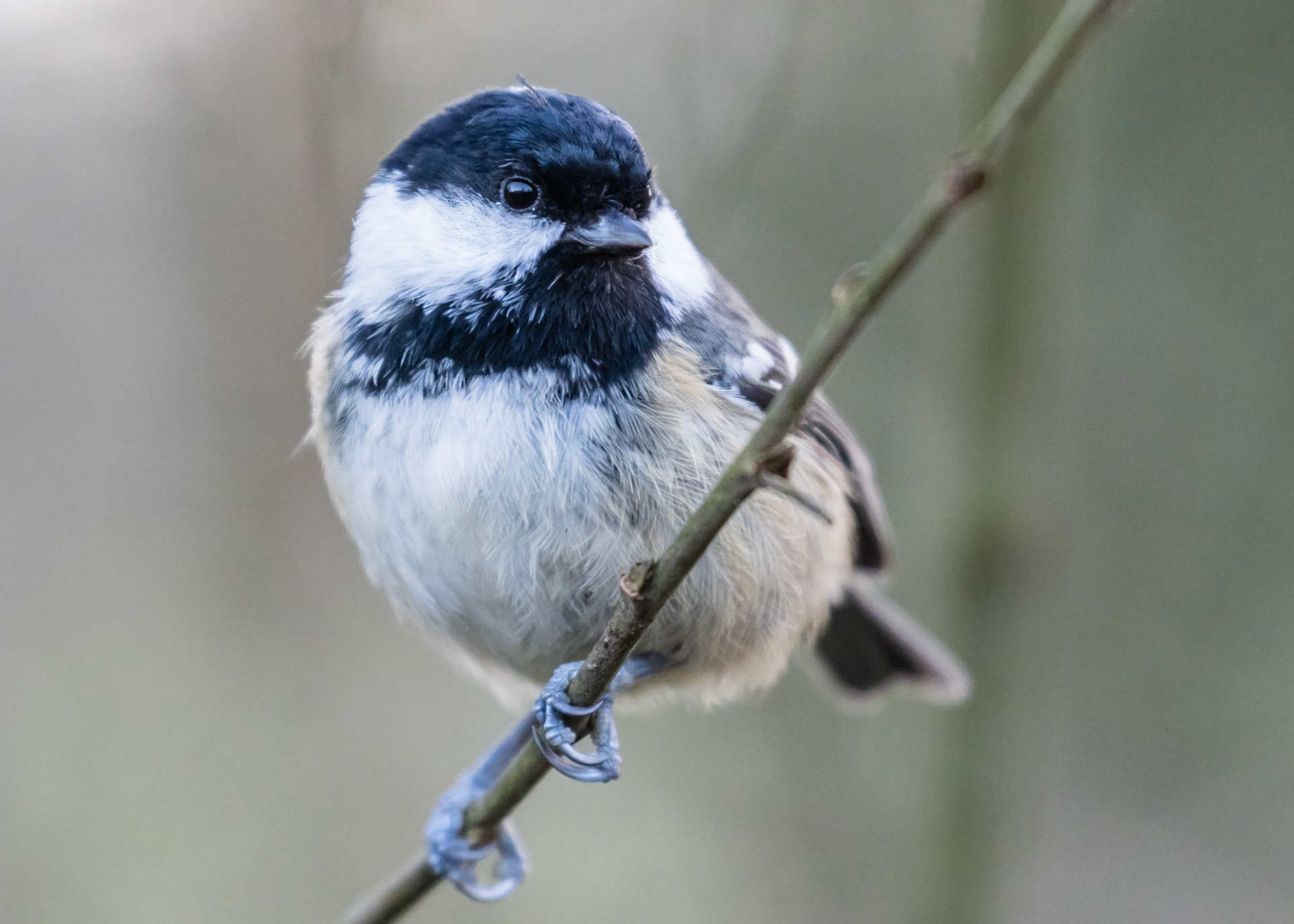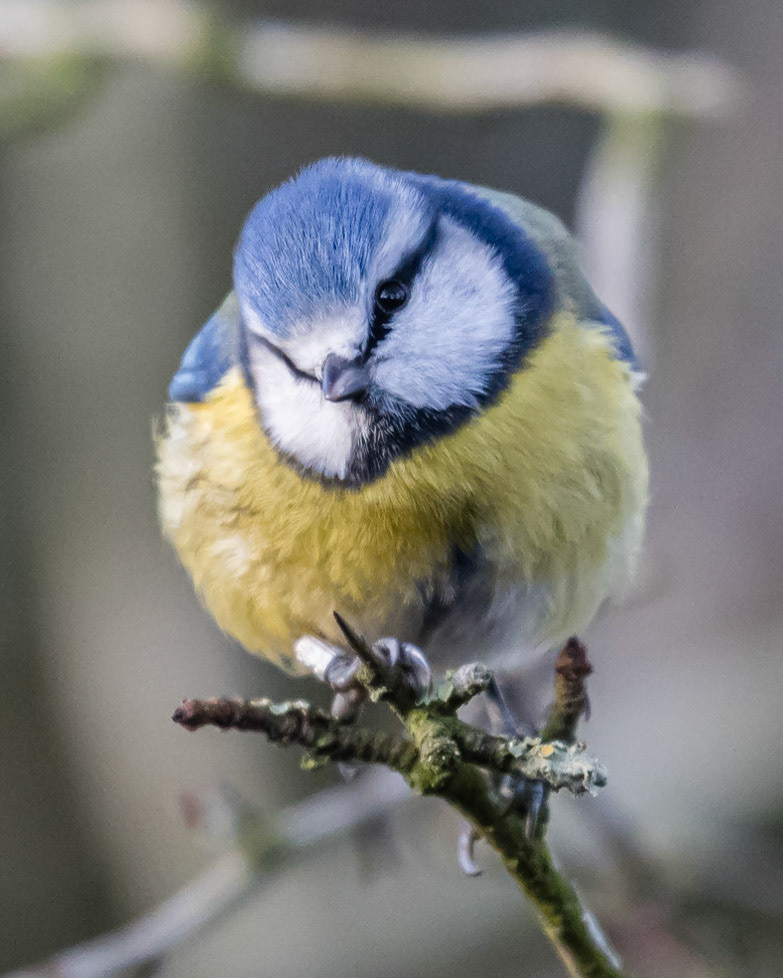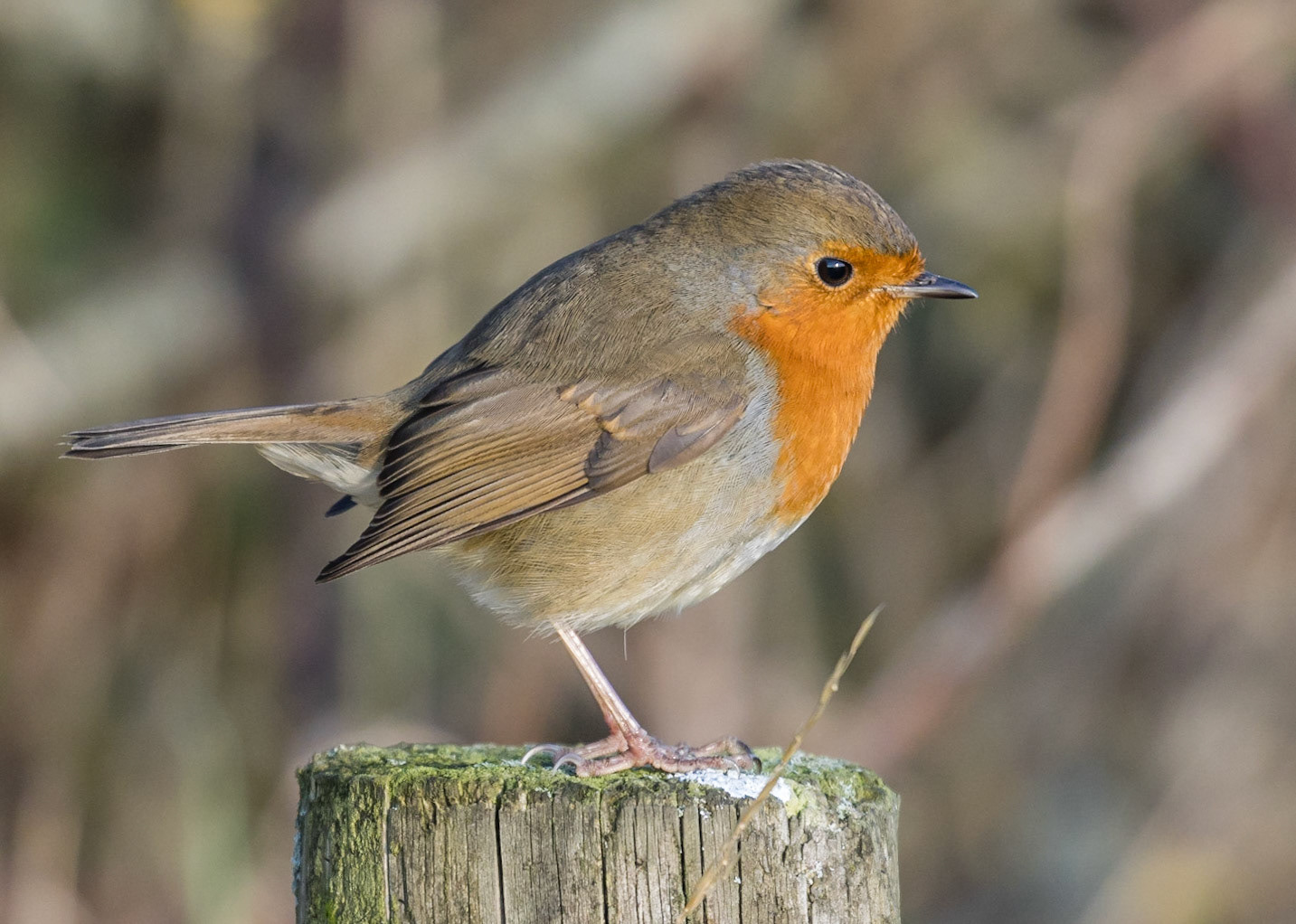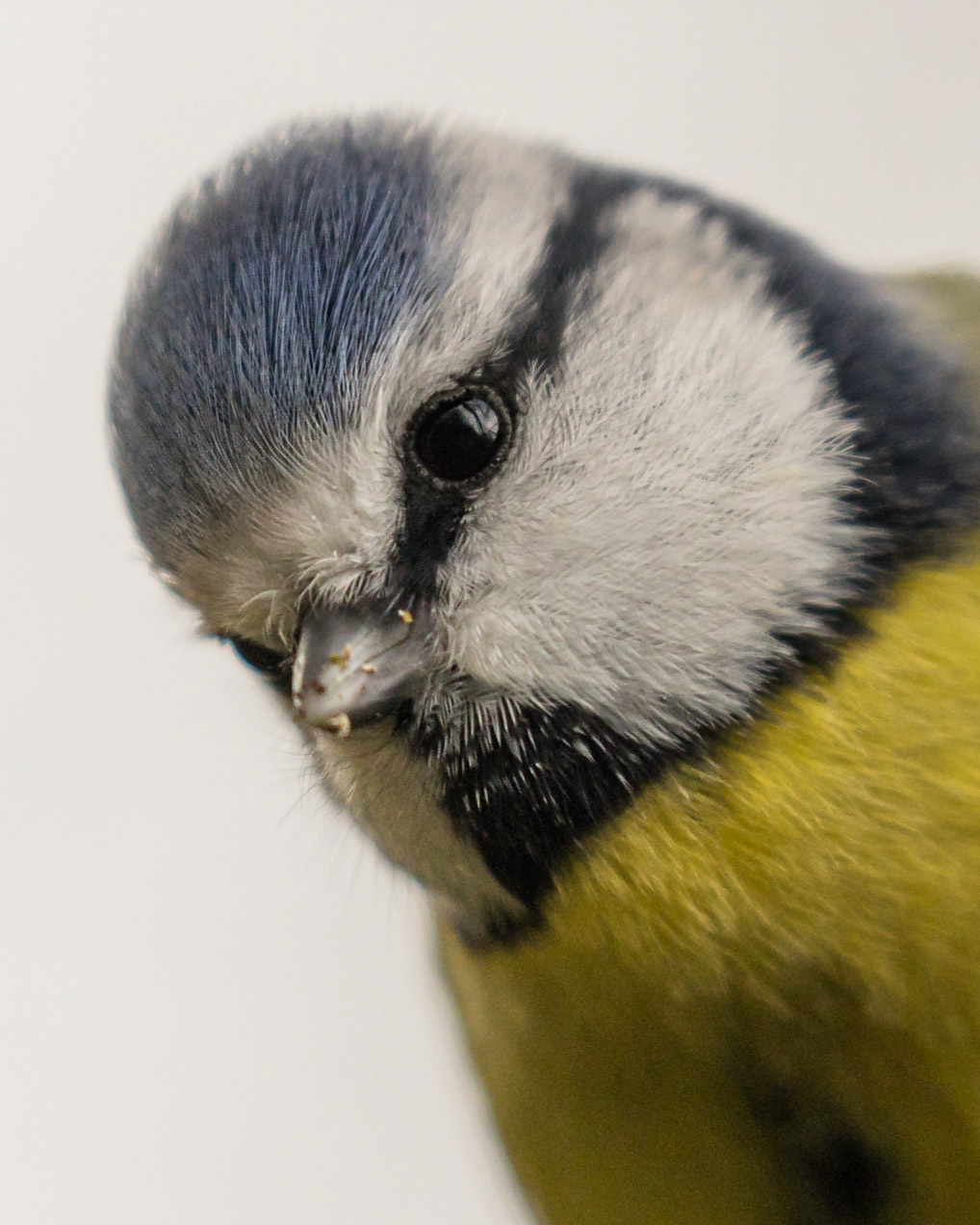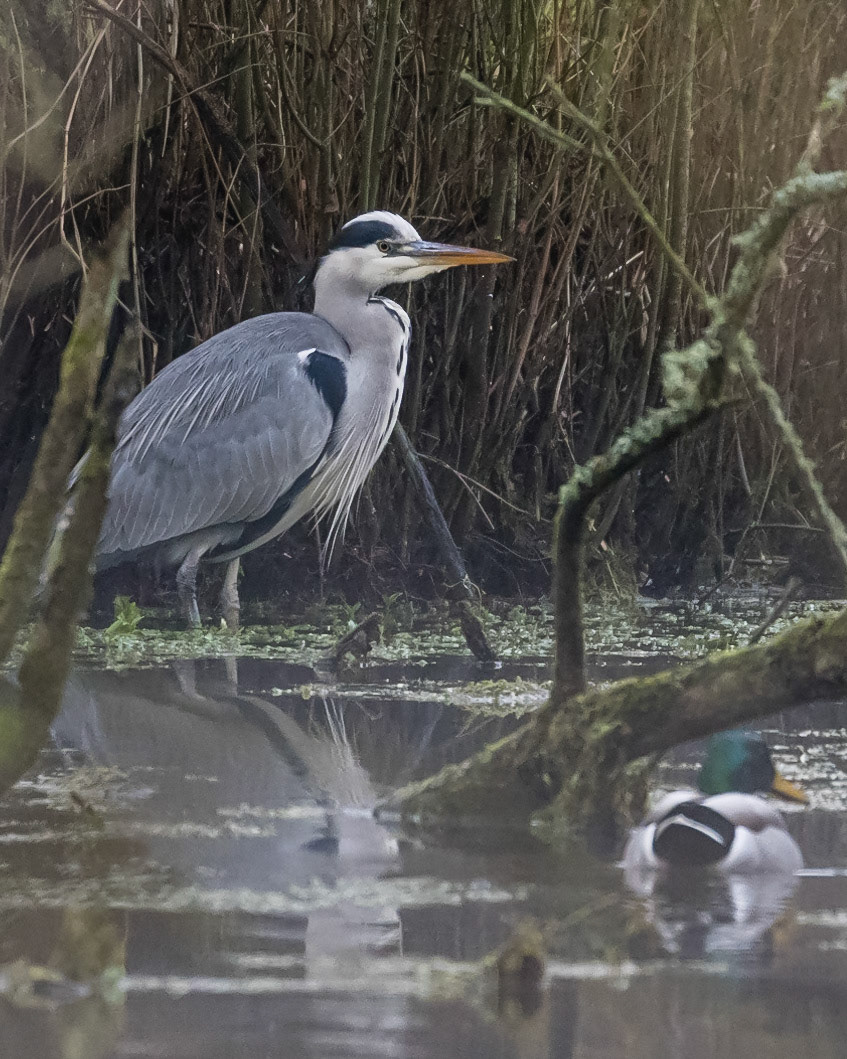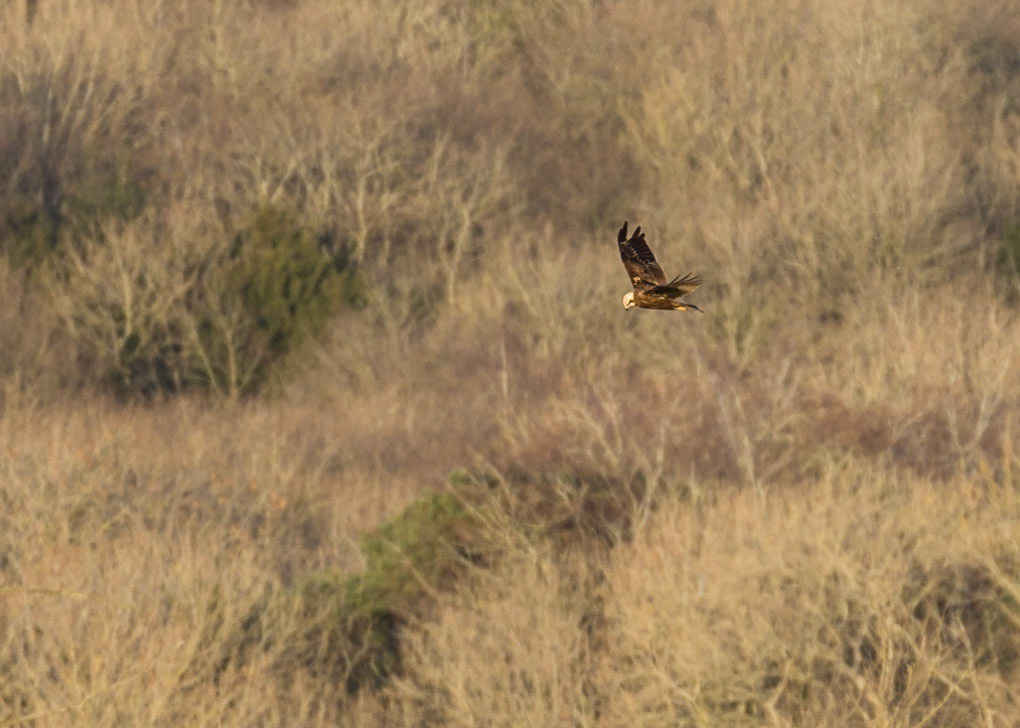 You wait all year for an otter and then three turn up at once. I had a brief view of an otter at Leighton Moss late on Saturday afternoon. When I returned early on Sunday morning there were two out, fishing and fighting, and they hung around for about half an hour. They were a long way off on both occasions but cheered me up almost as much as the vaccine news.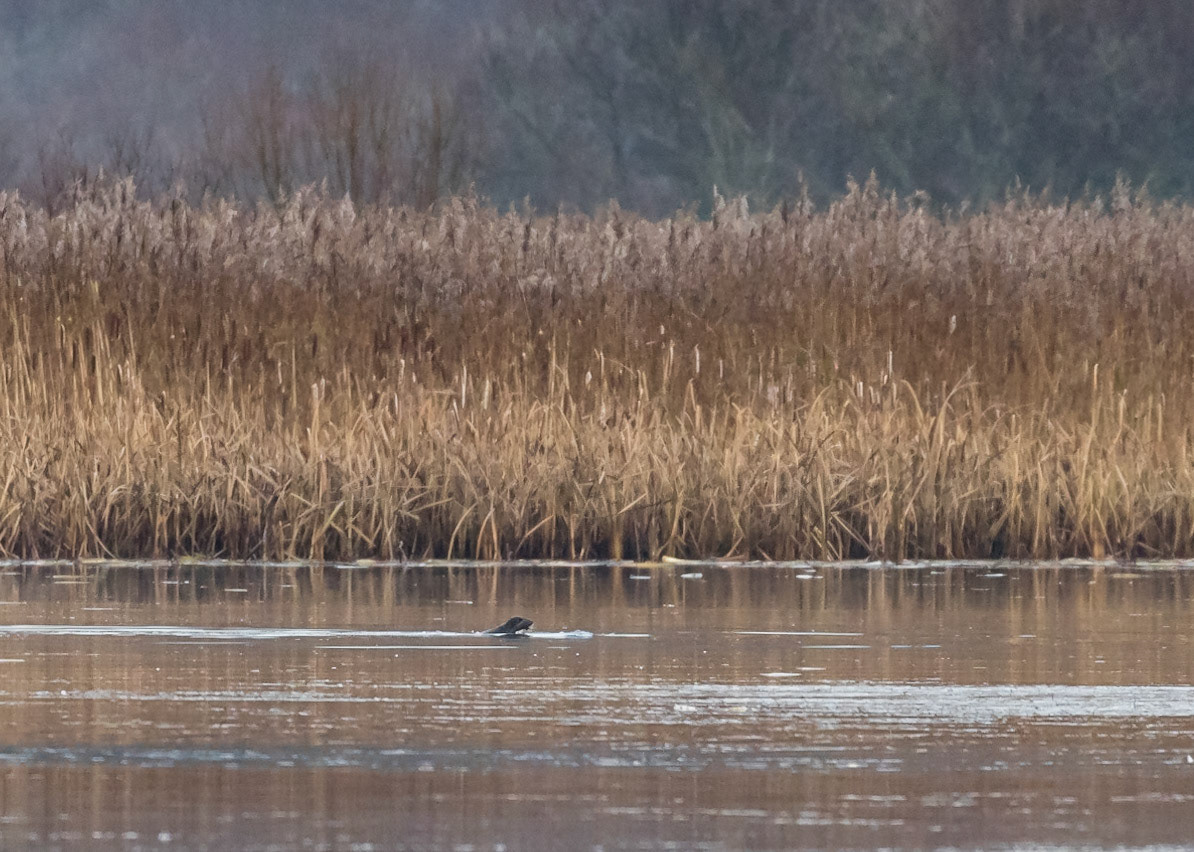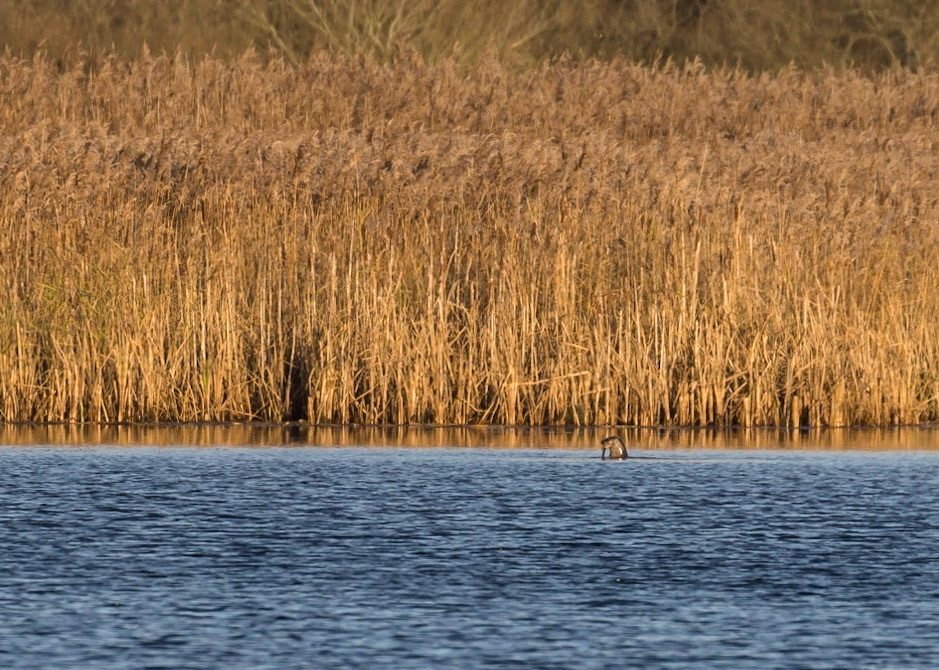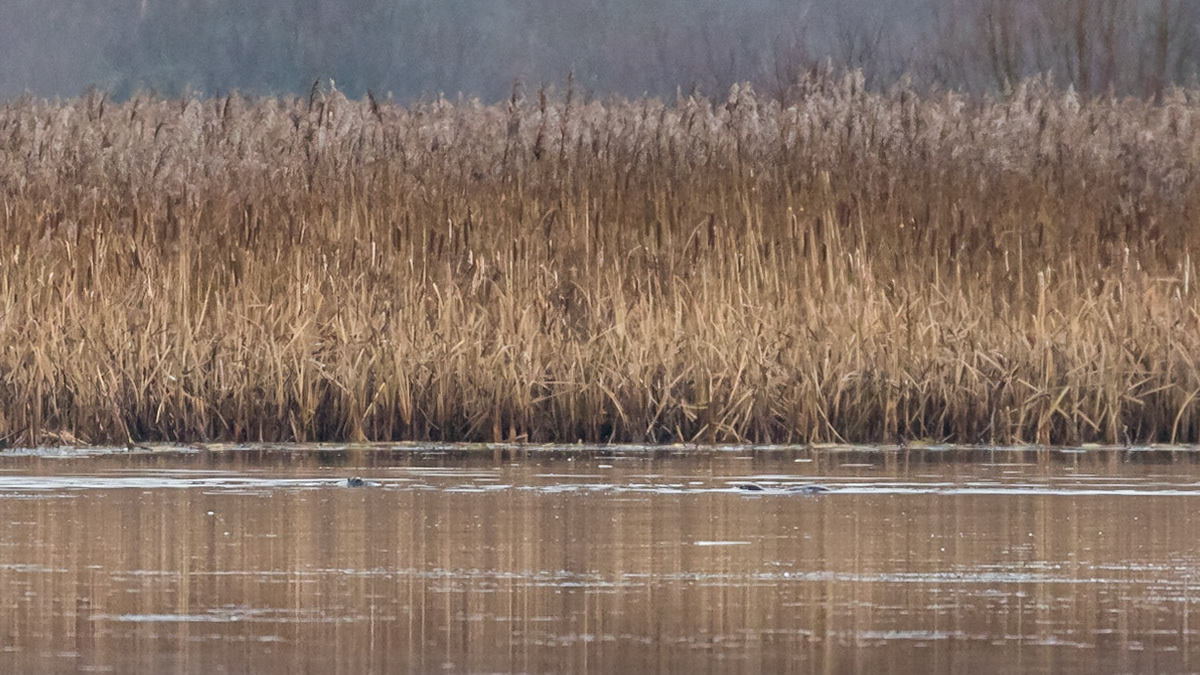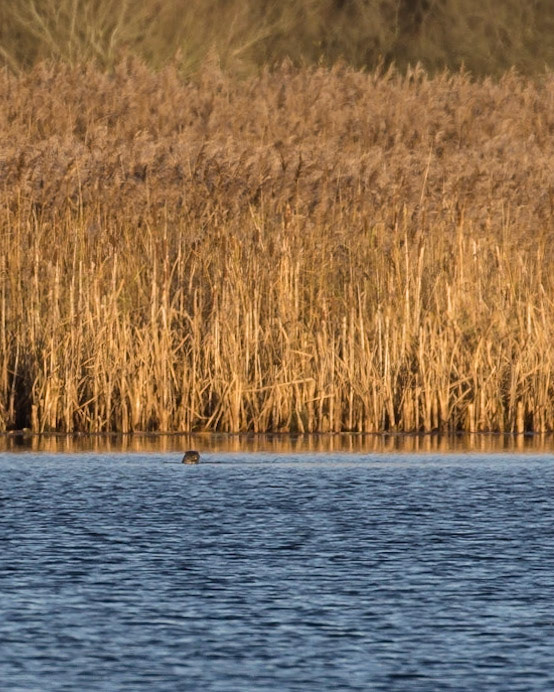 In November 2015 I didn't take a single photo I was happy with so at least 2020 has been slightly better. England has been in lockdown for 4 weeks, with a ban on non-essential journeys, so everything below was taken locally. The last of the autumn leaves have gone but many of our winter birds have arrived. Maybe December will bring a little sunshine and happiness after a year that has been miserable for many.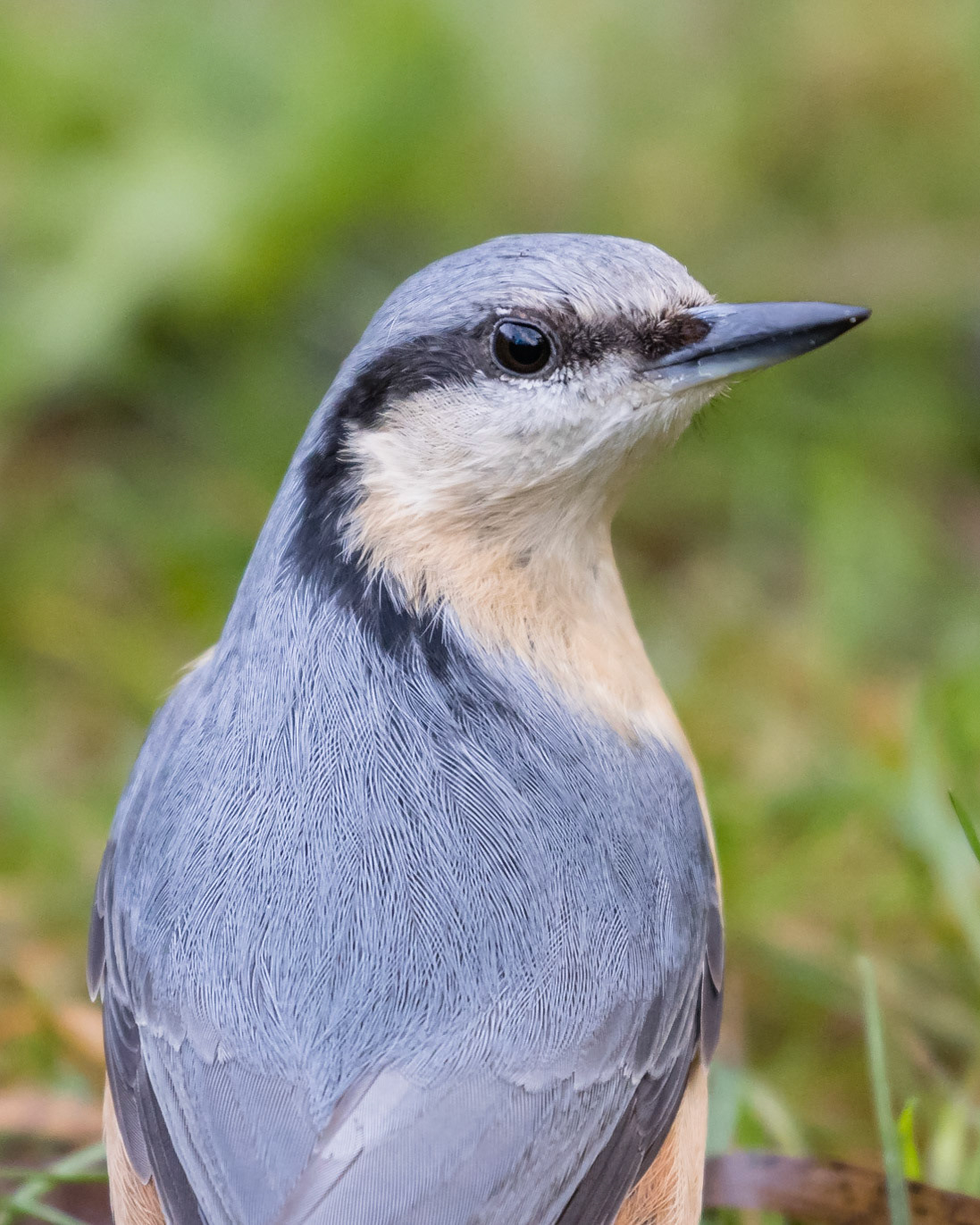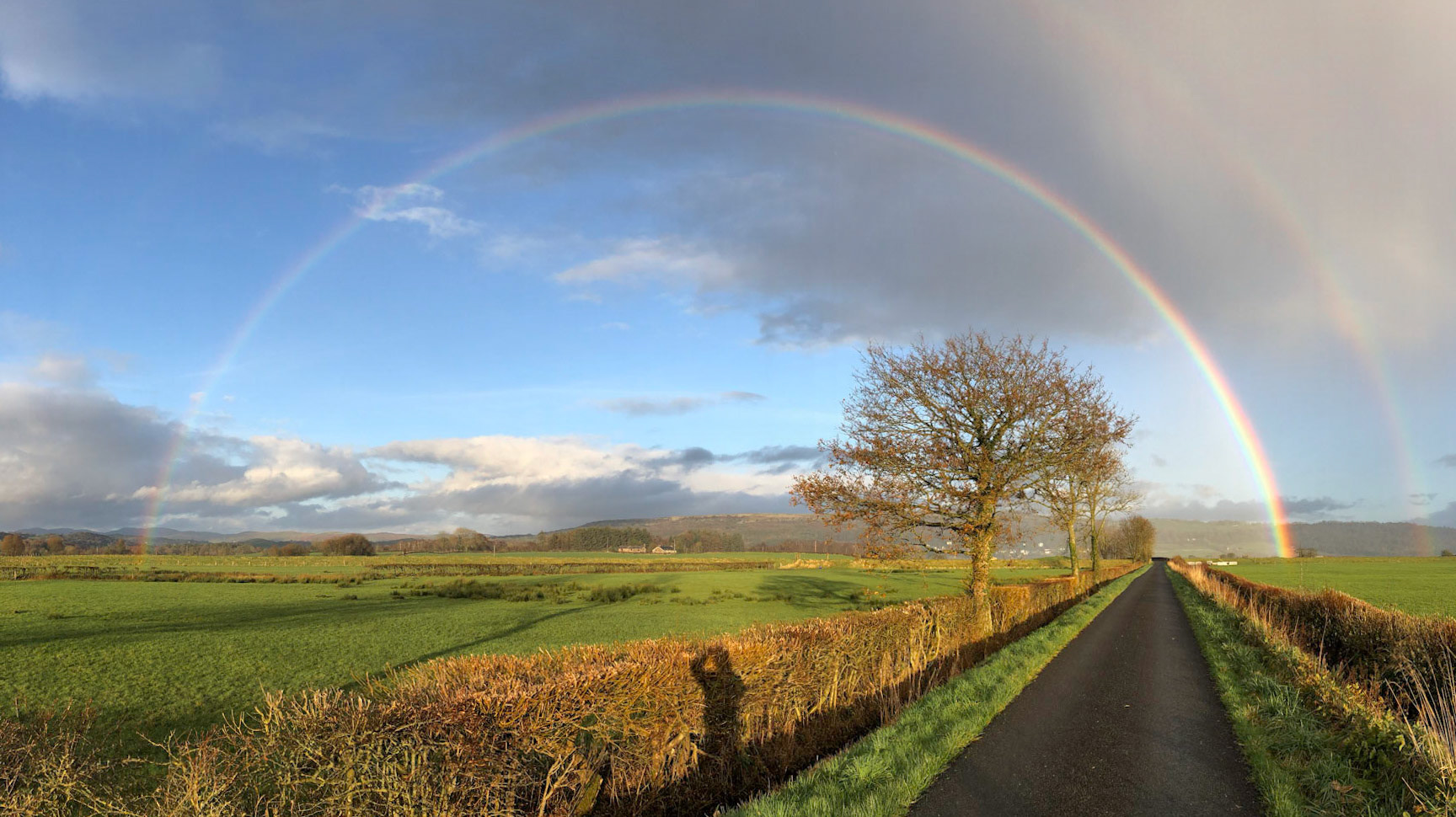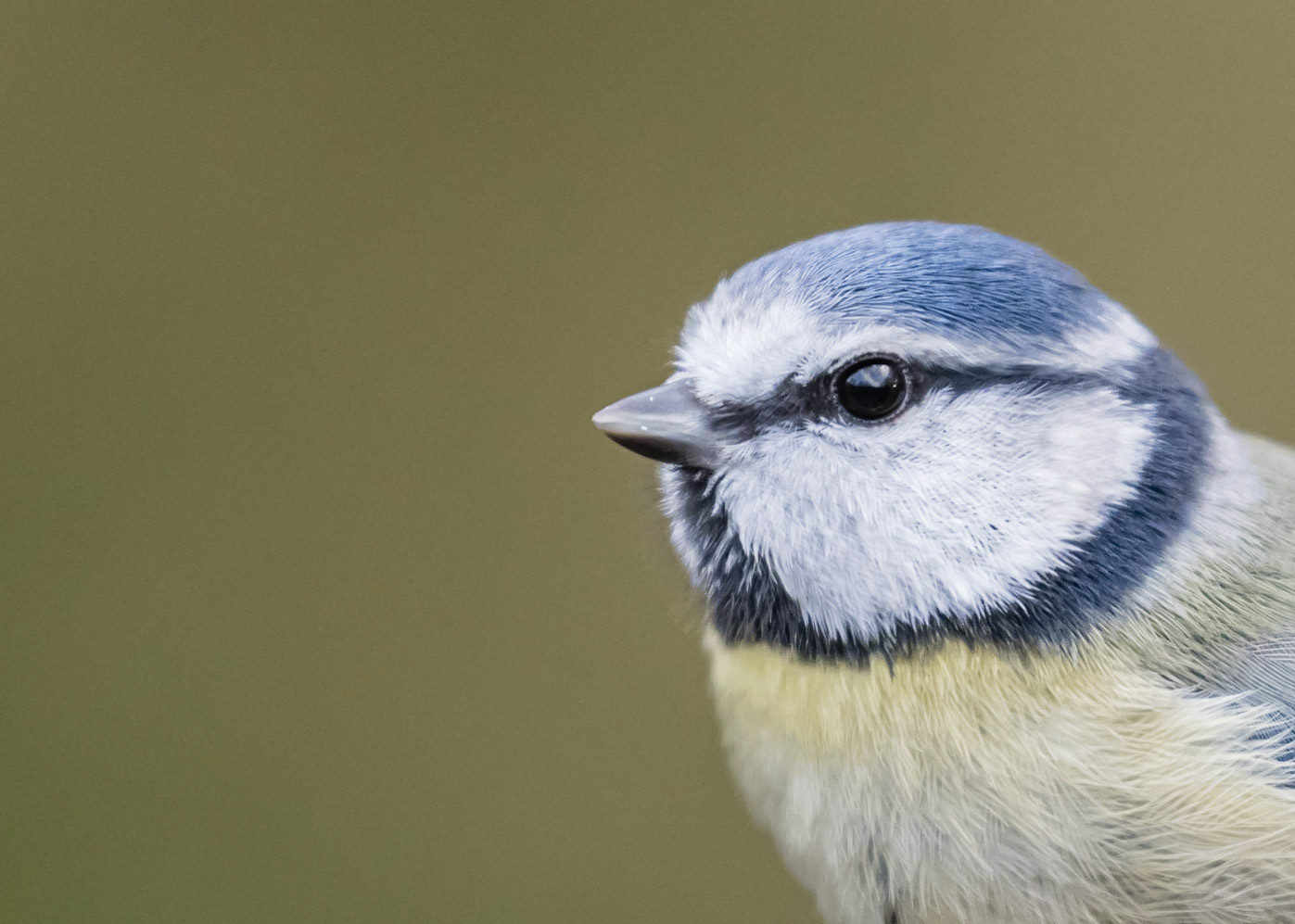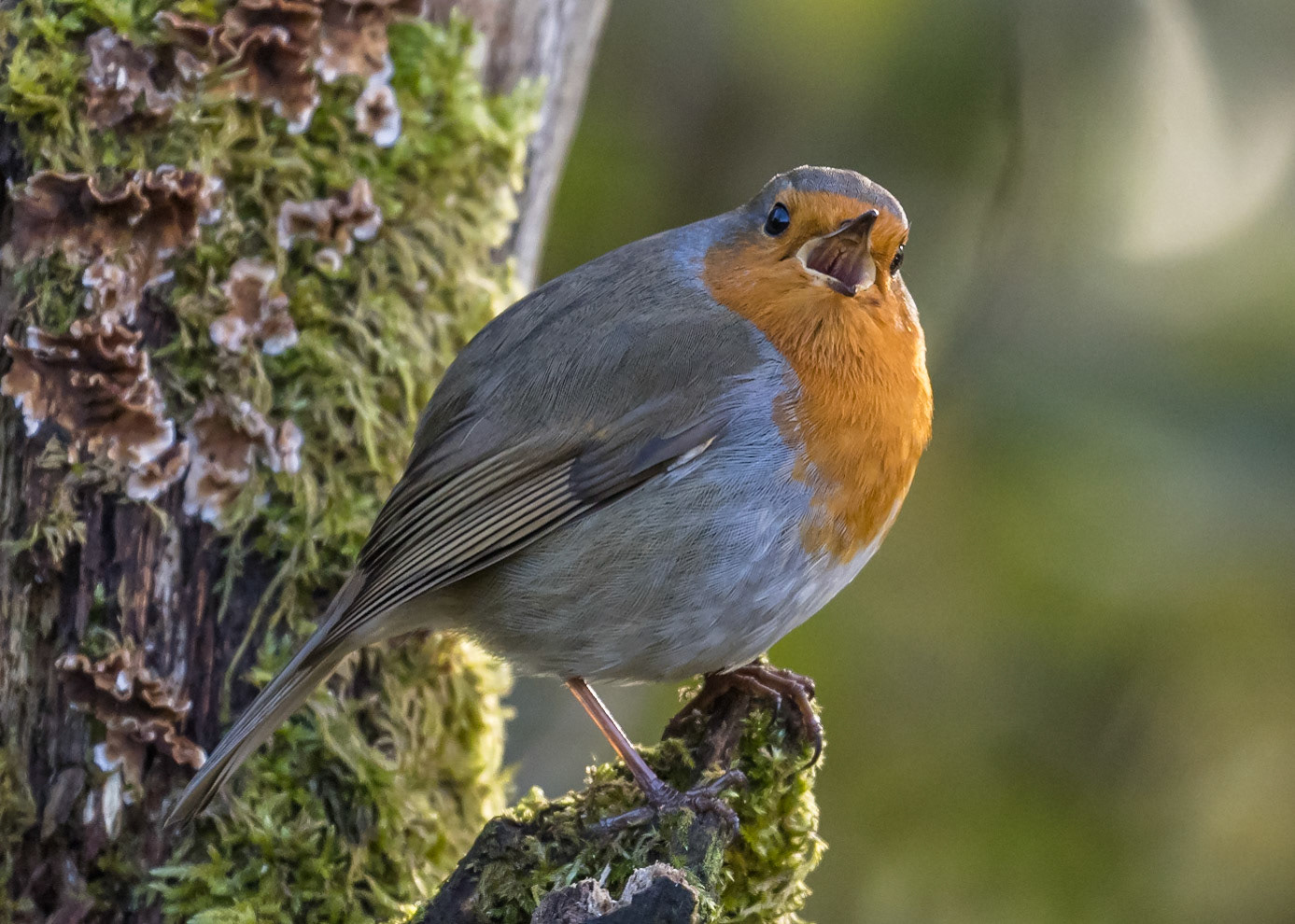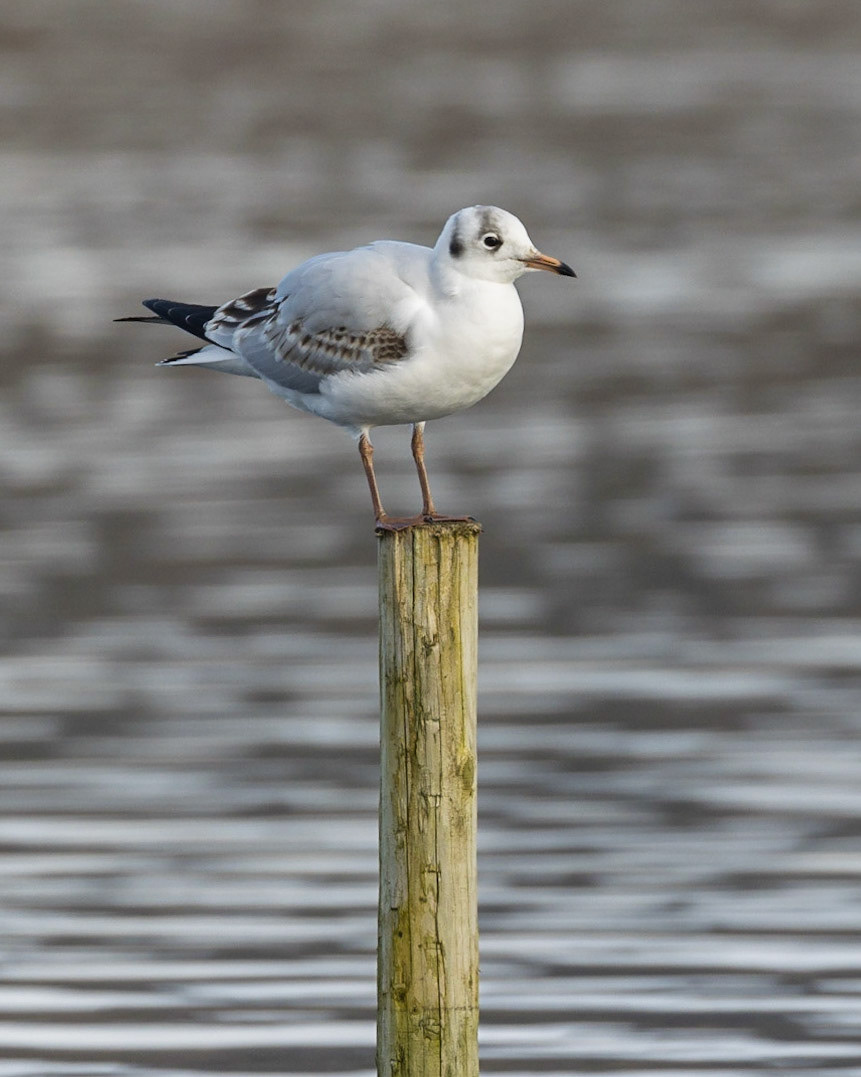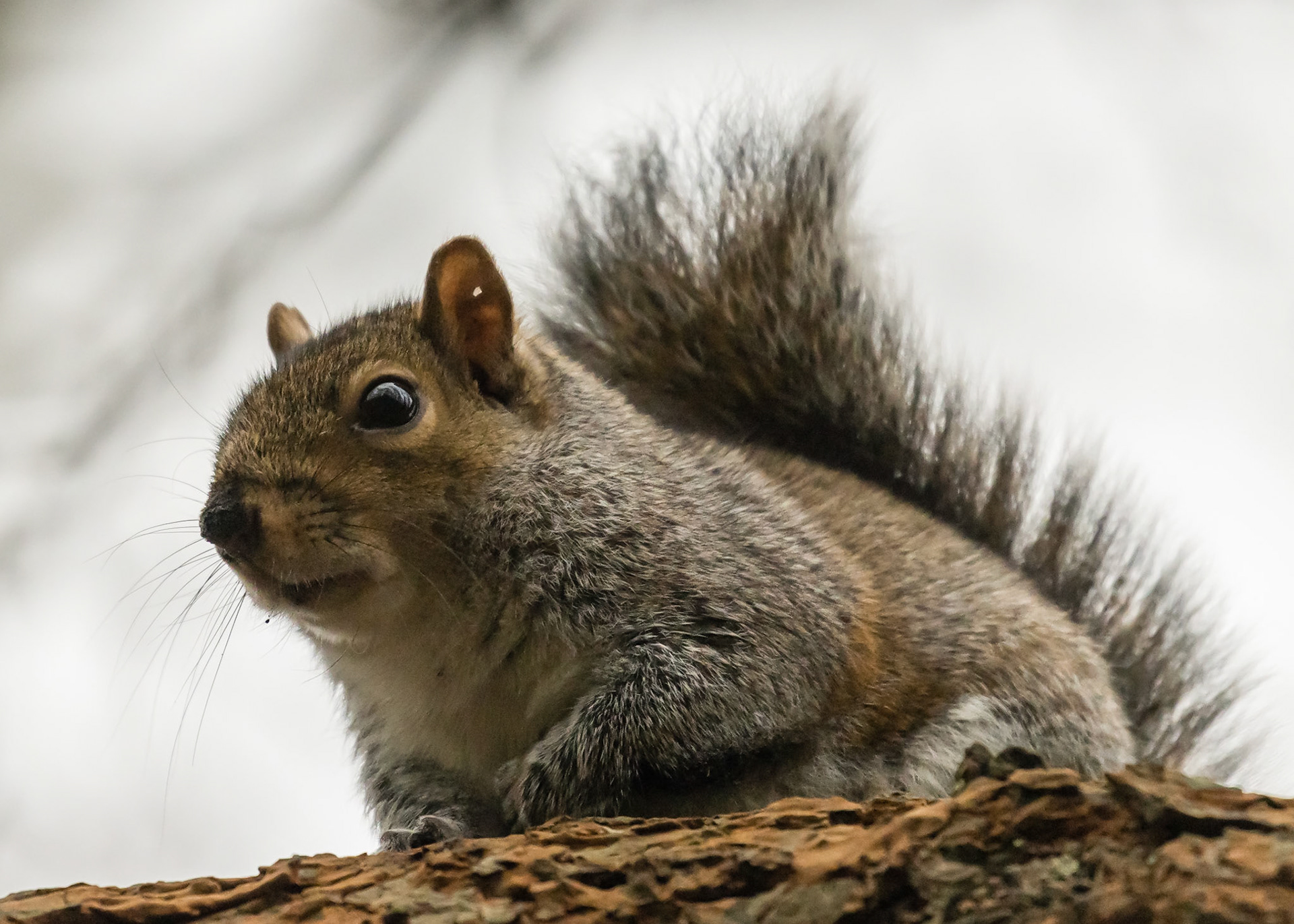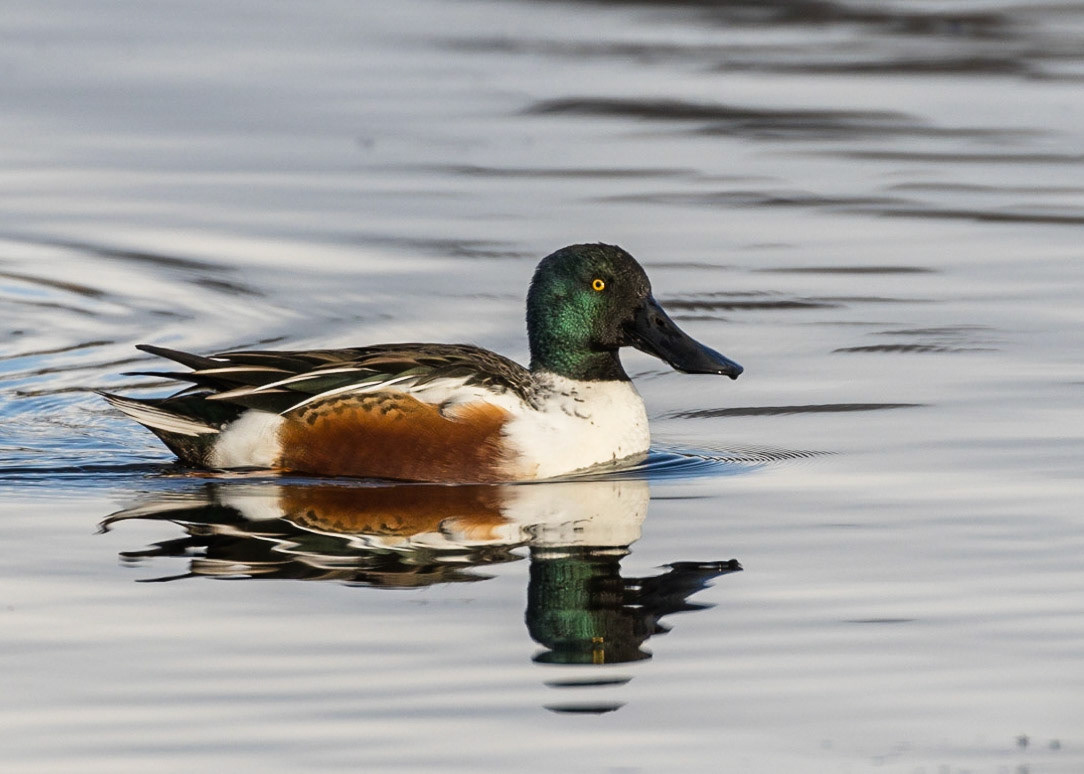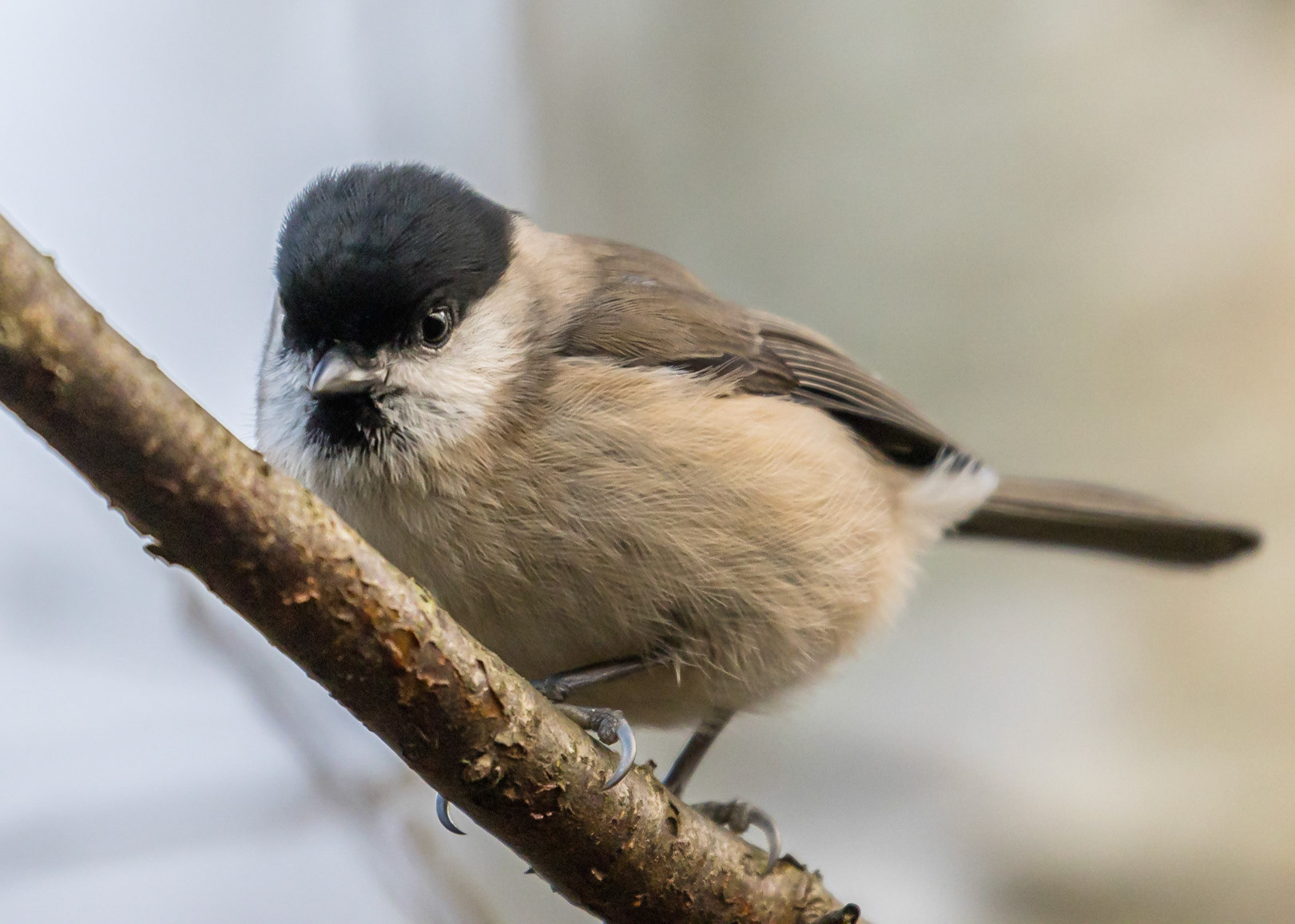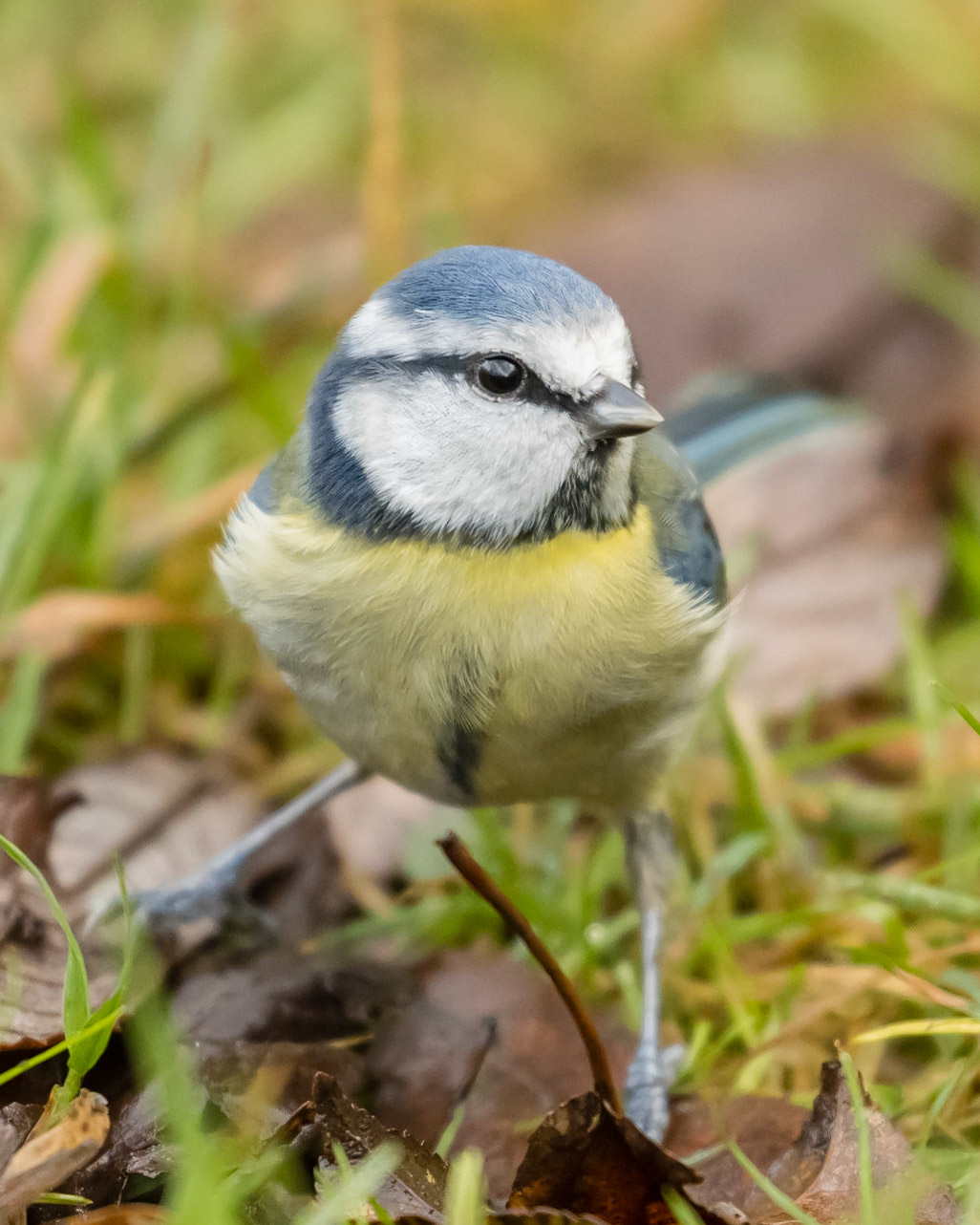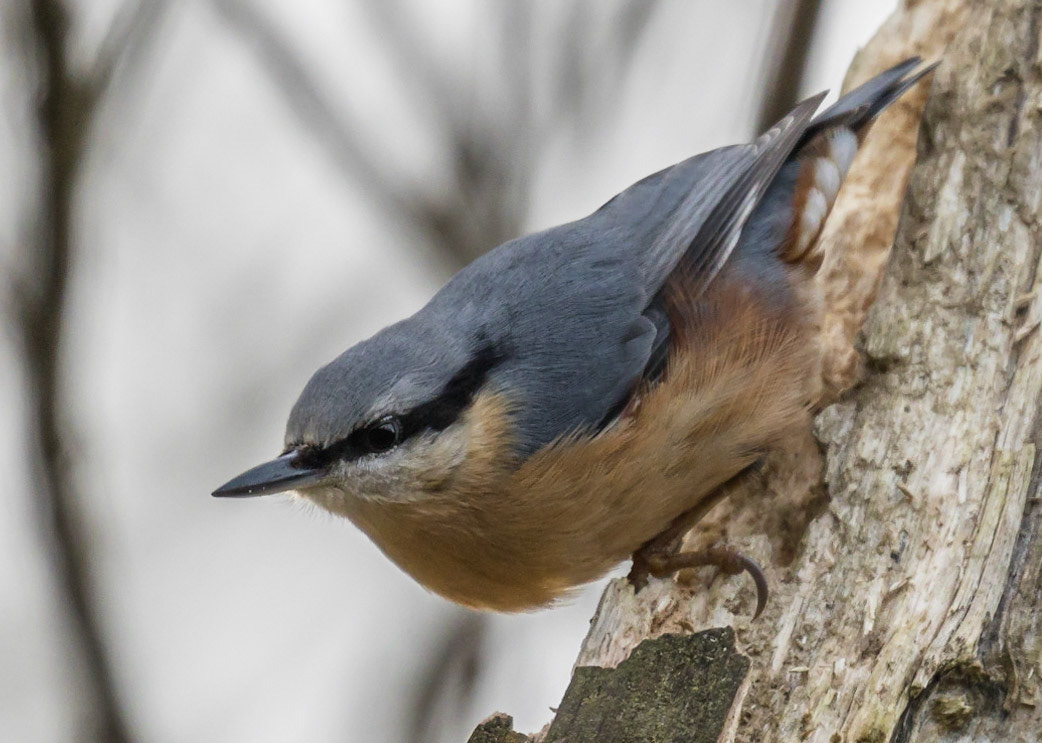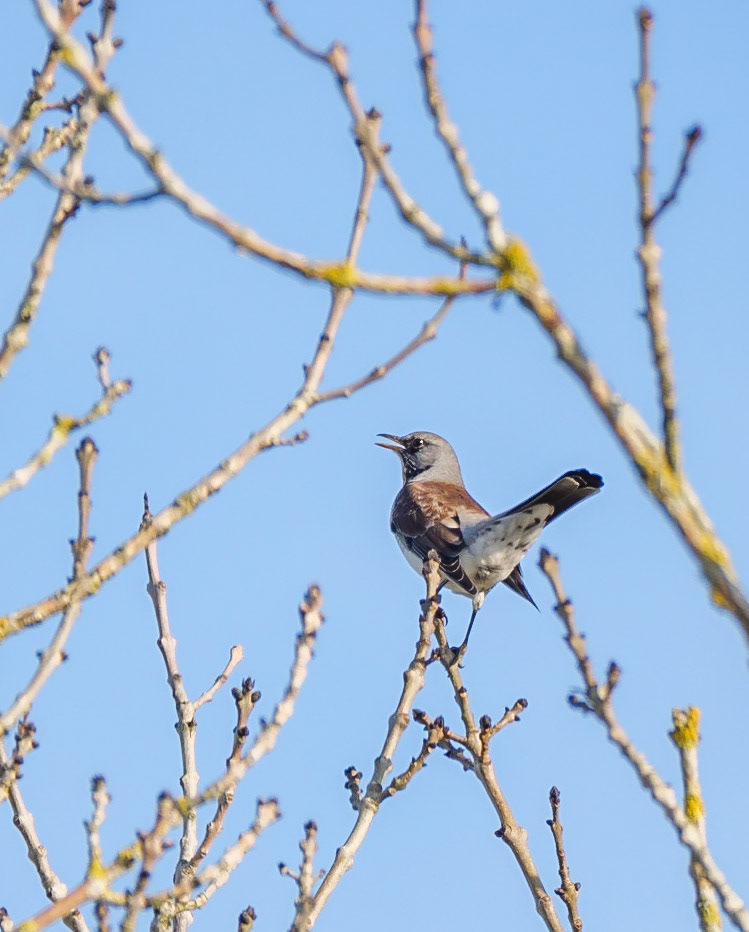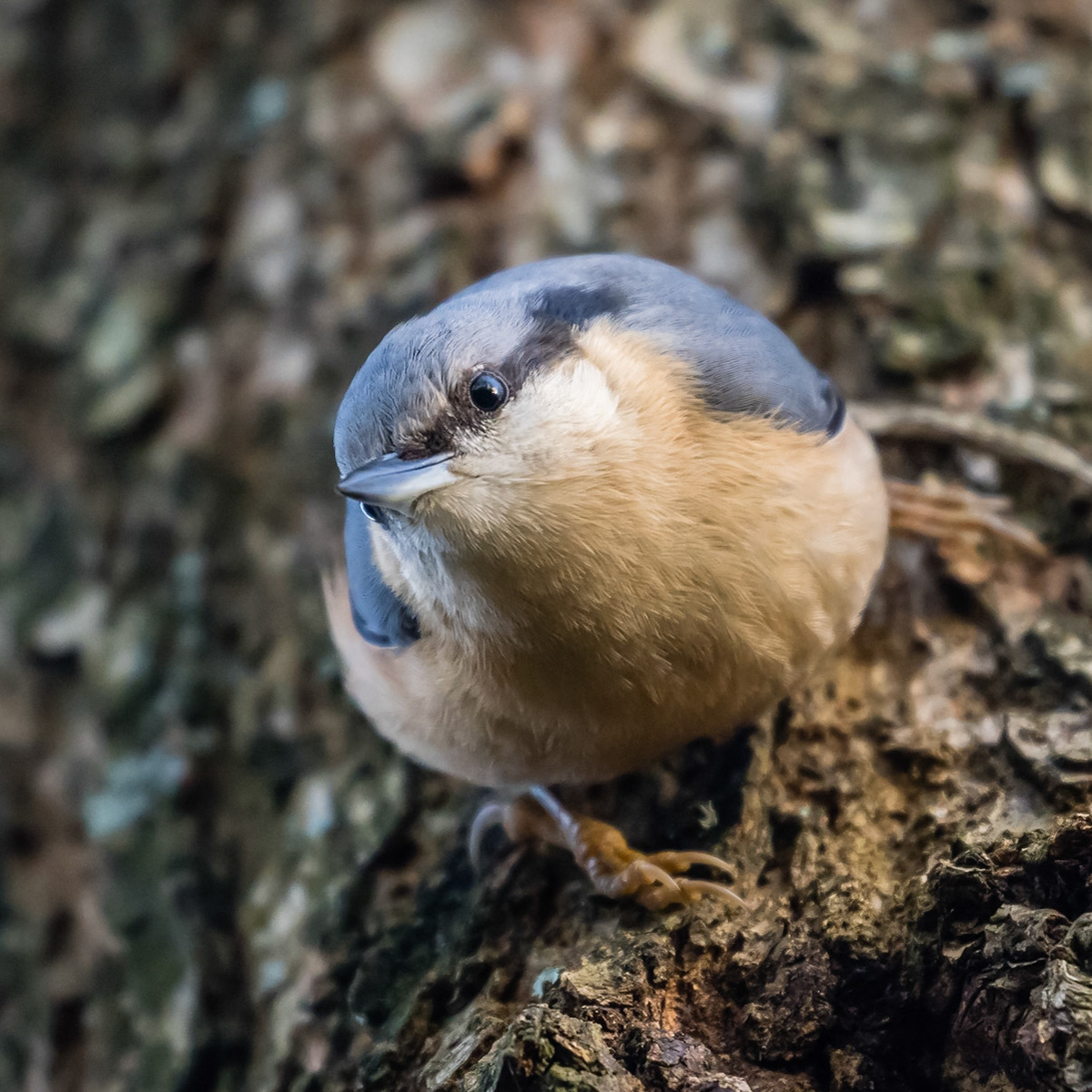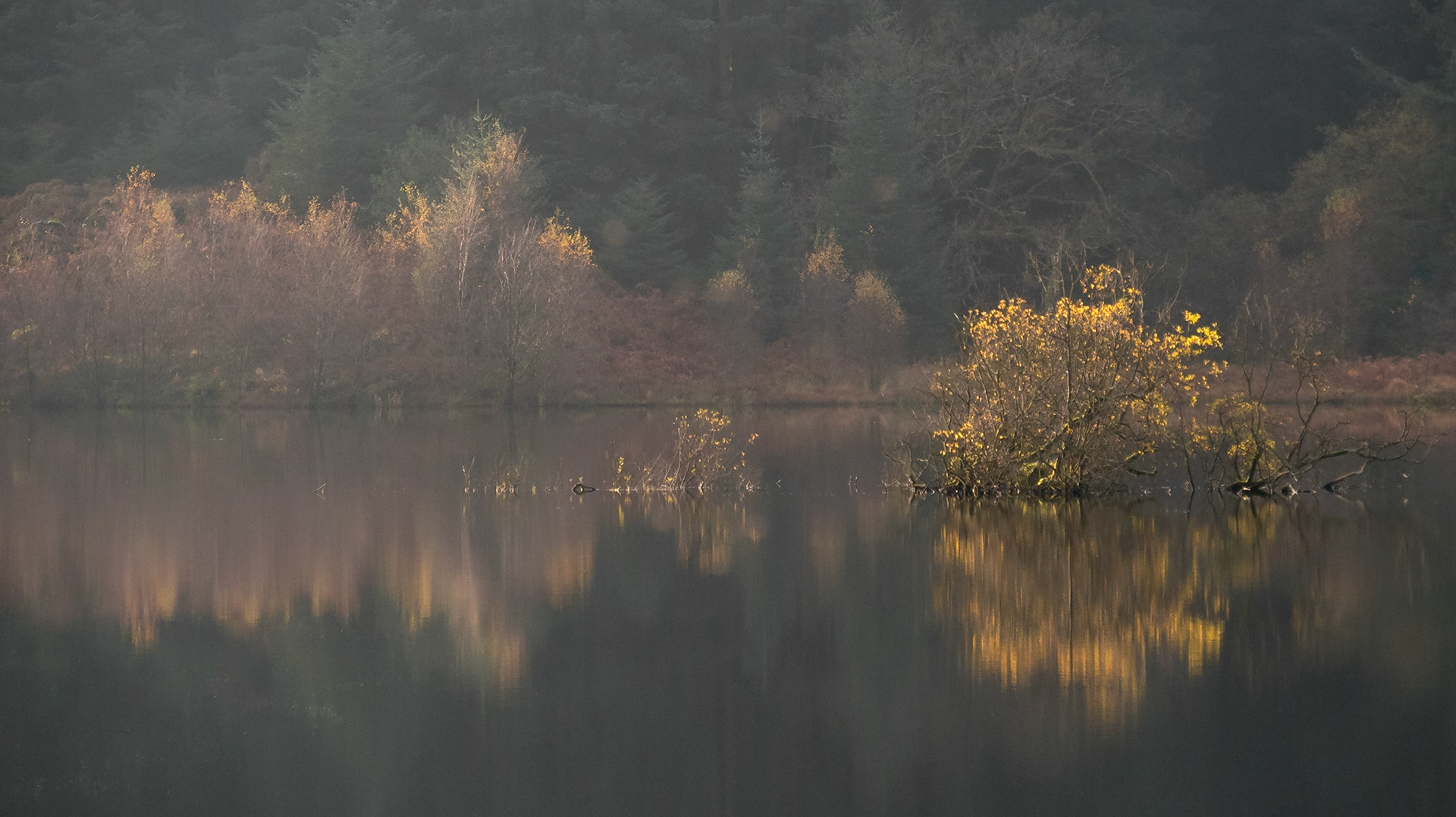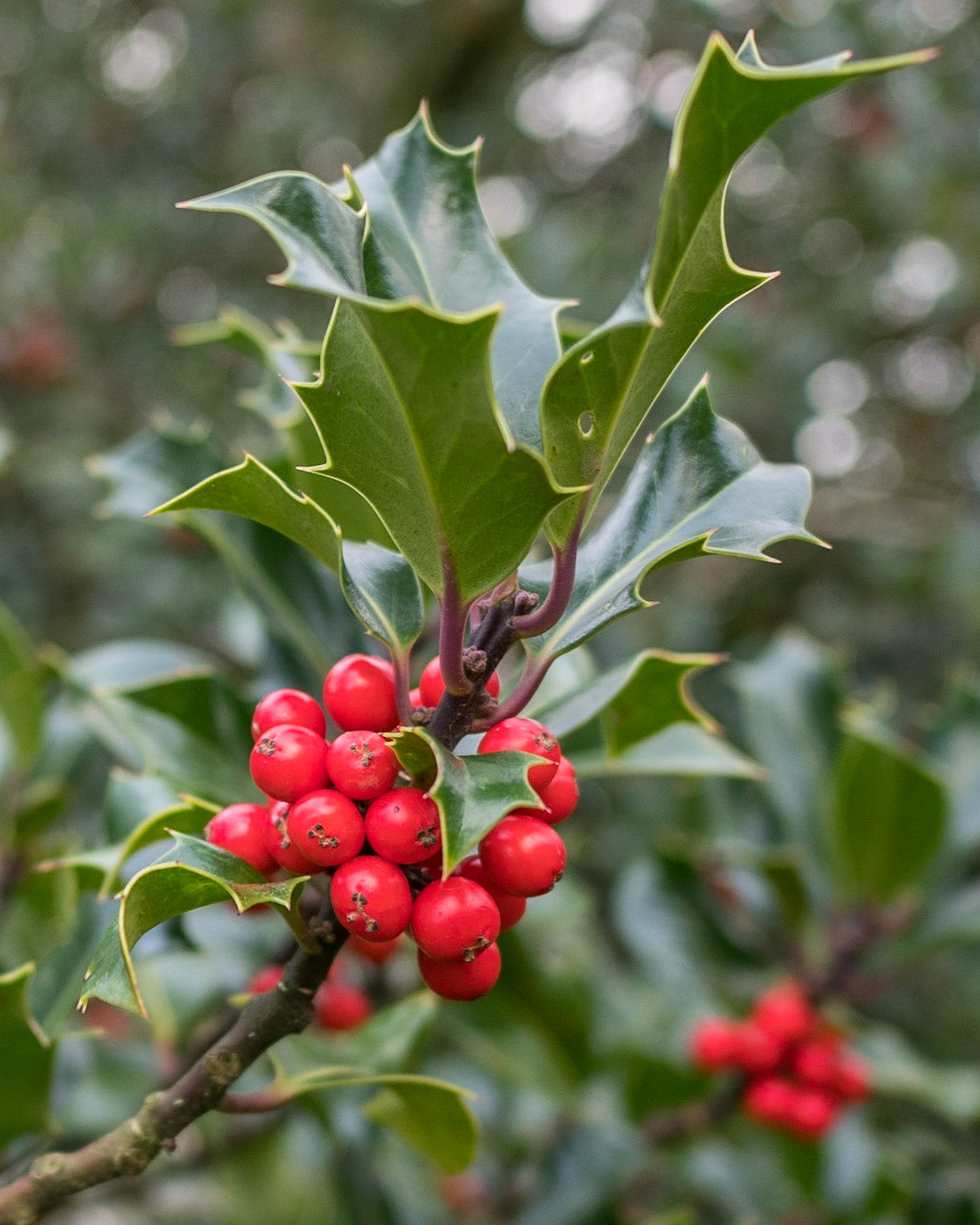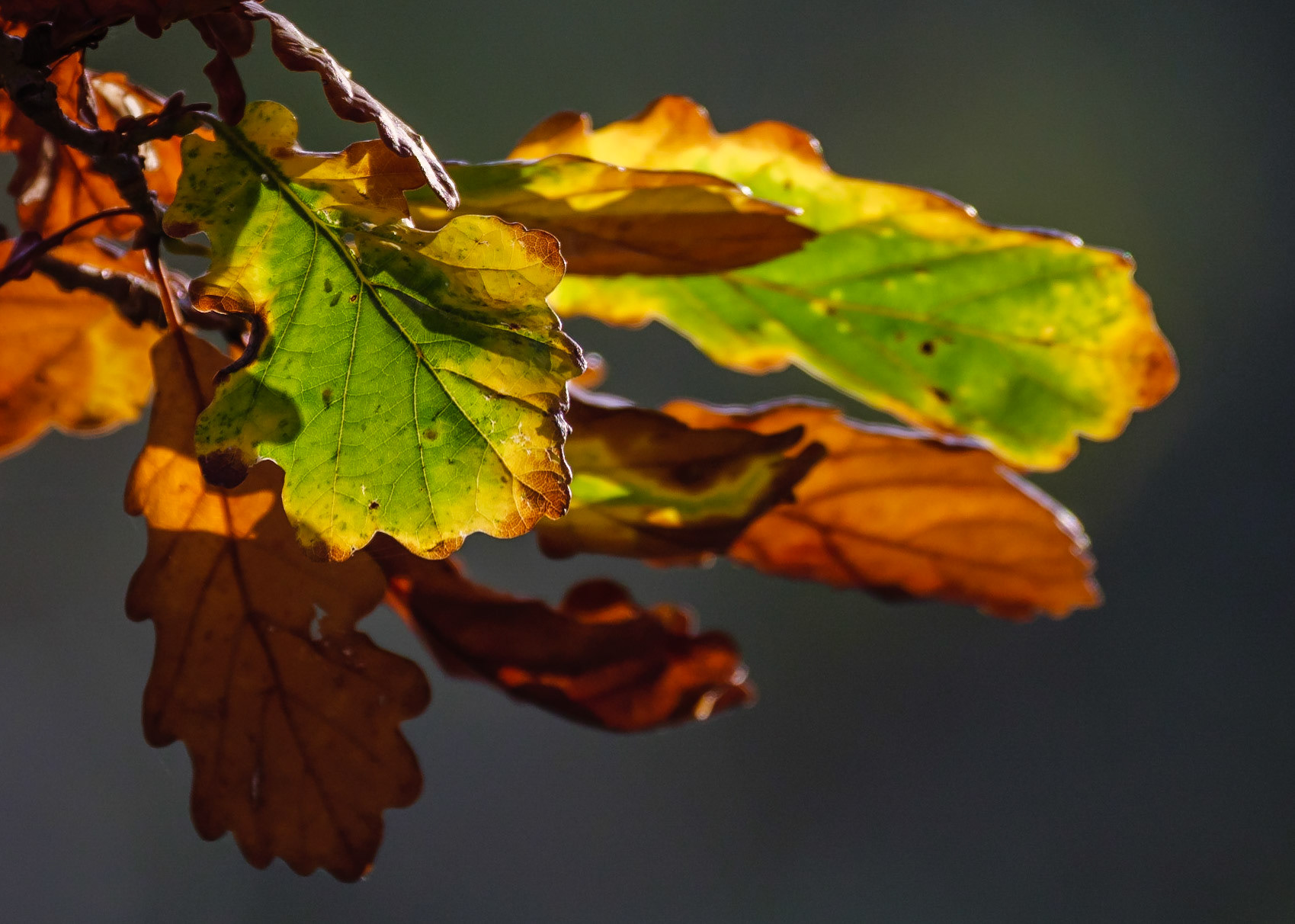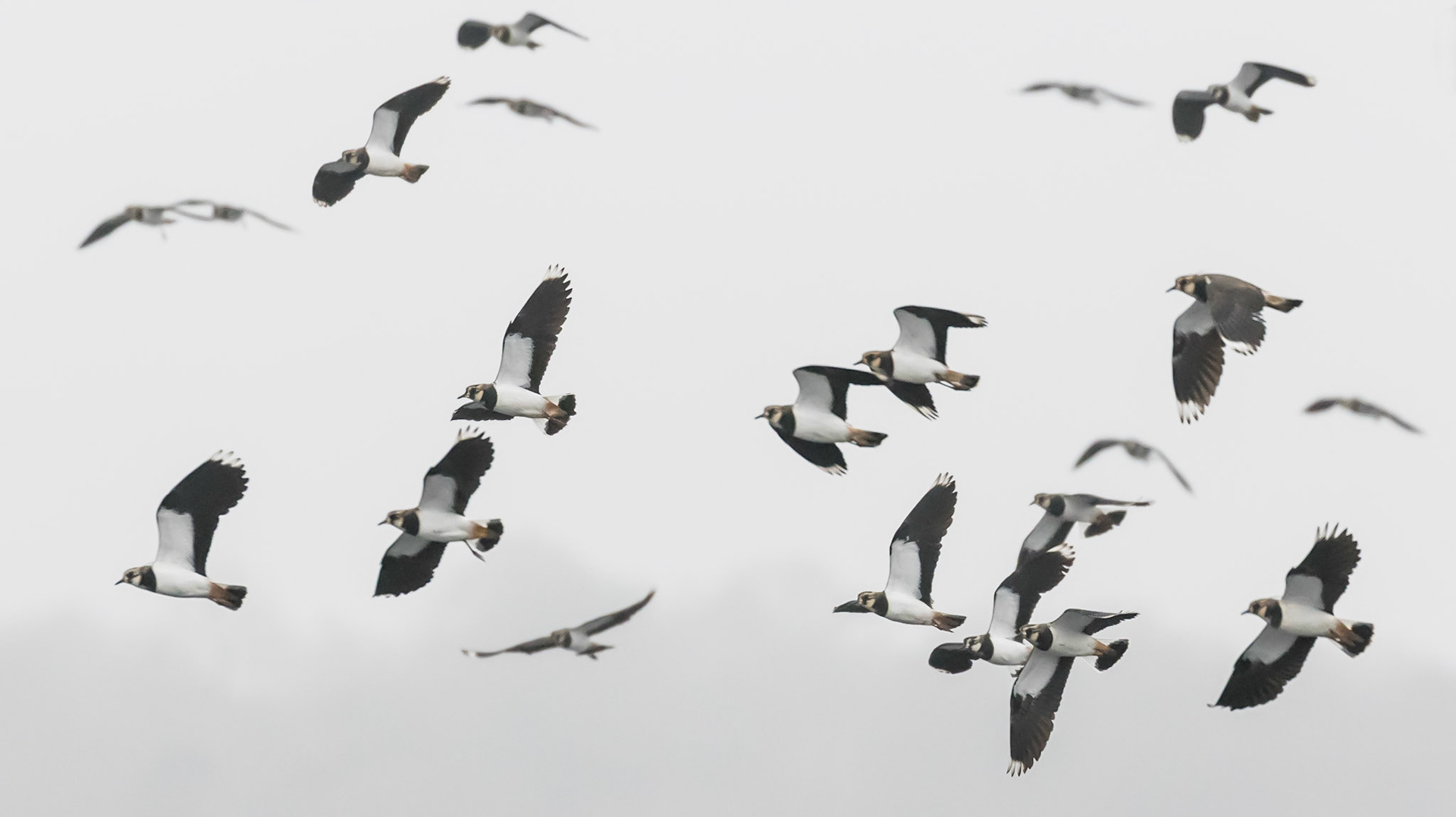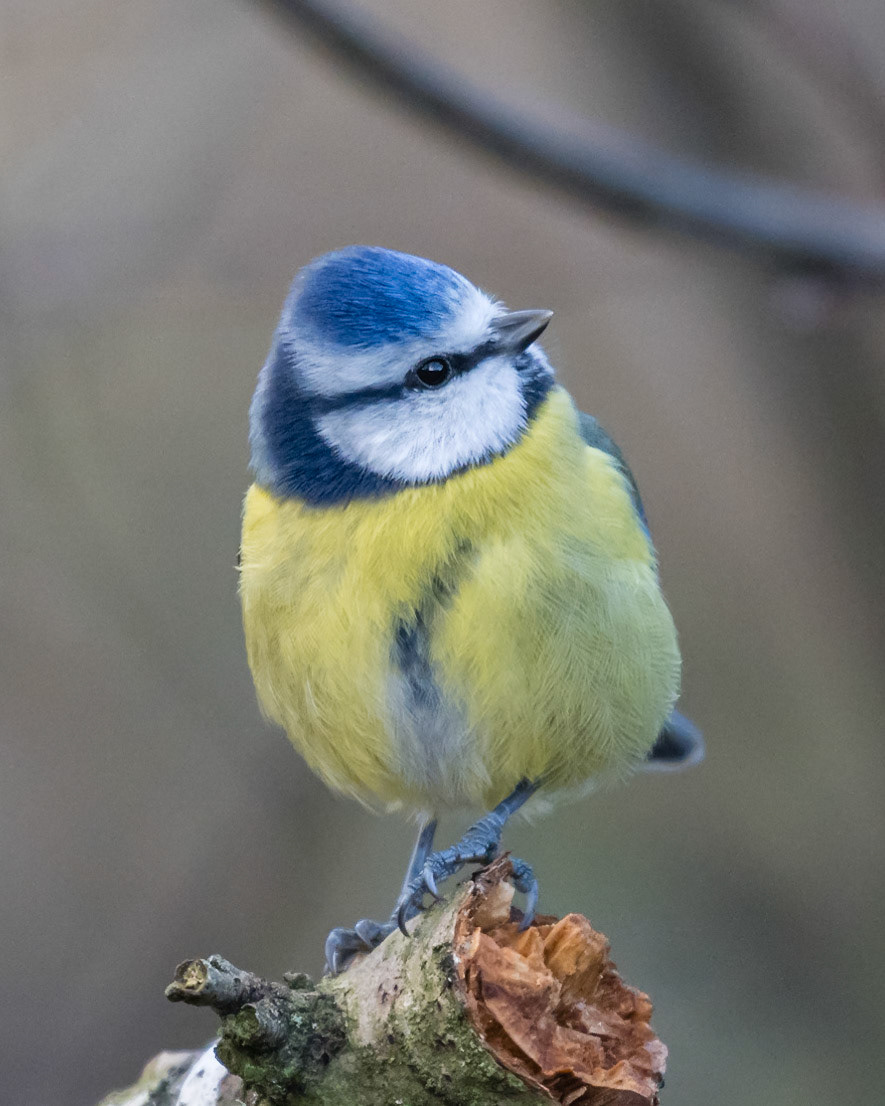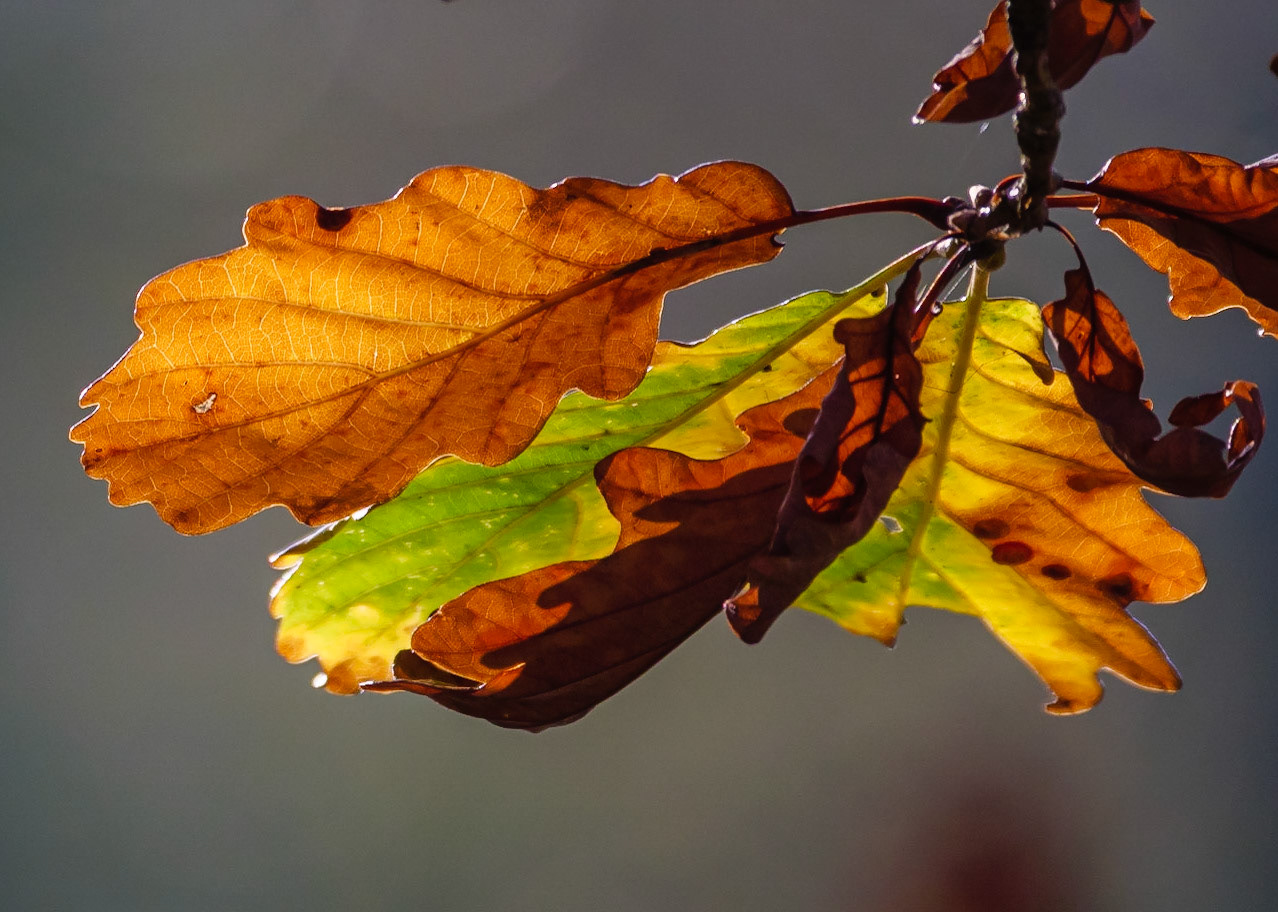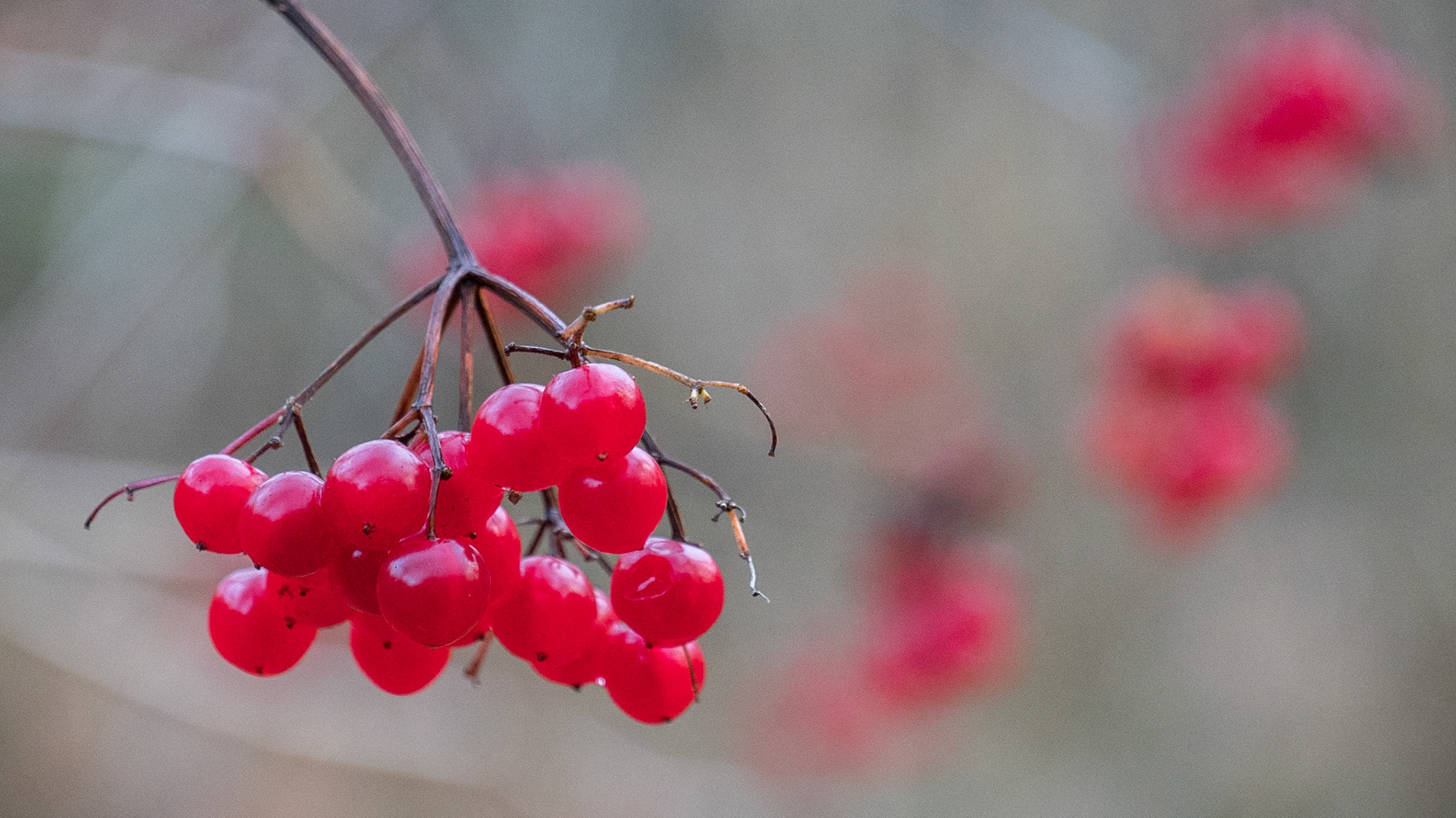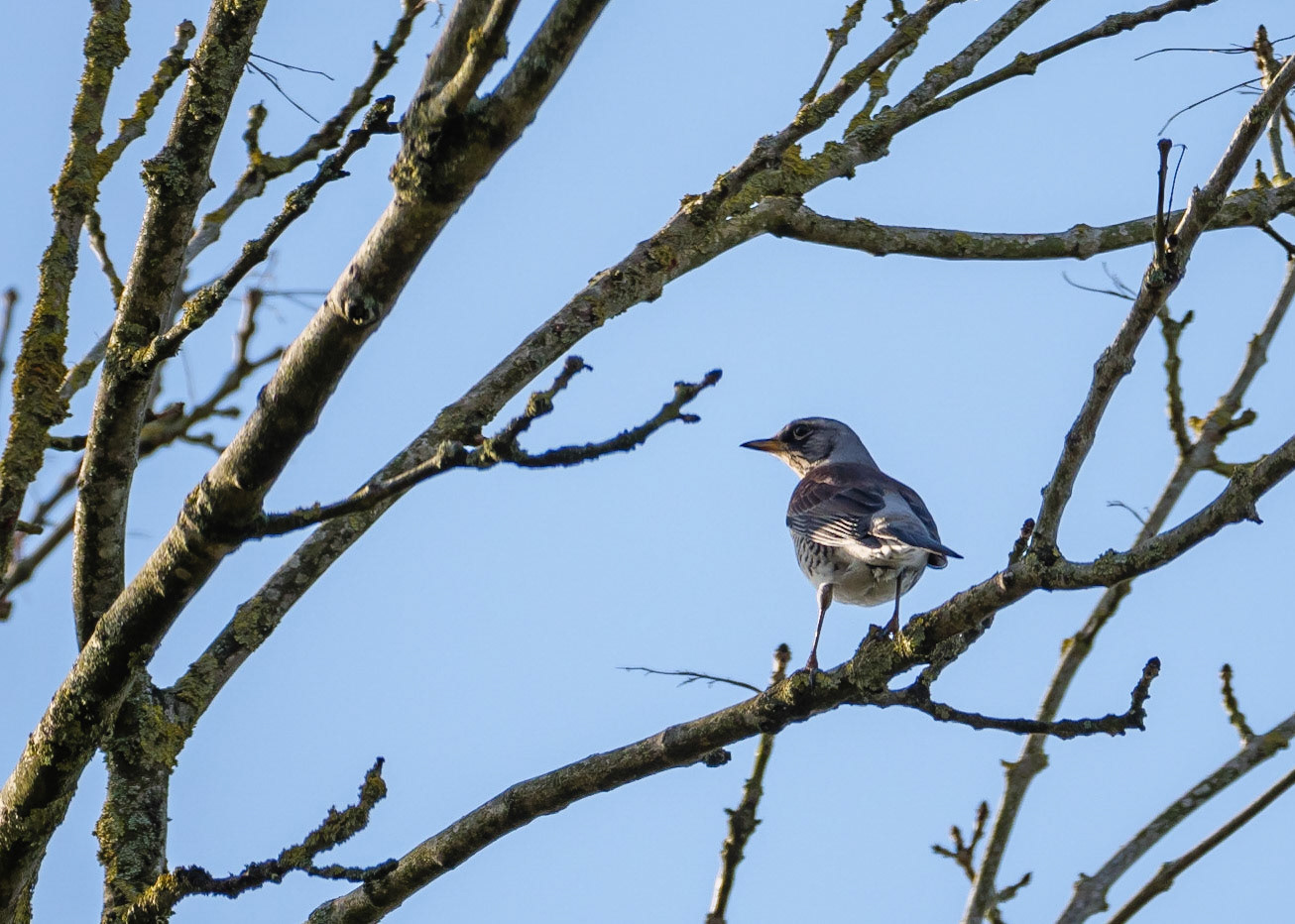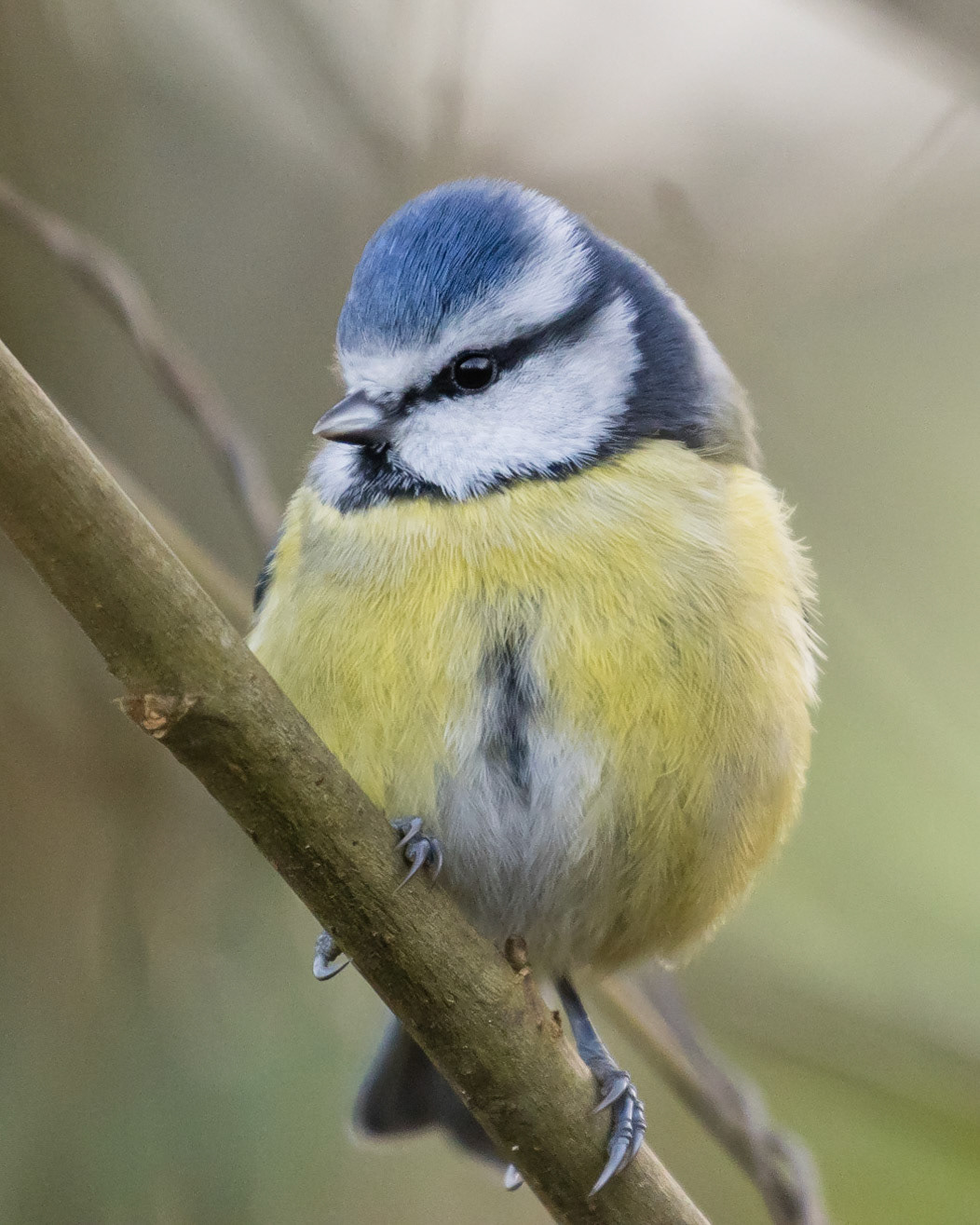 Be careful what you wish for. After my rant at the end of September I had a positive test for Covid 19 in October and have just spent 2 weeks in self-isolation. Thankfully I didn't become as ill as many people have but I still feel very tired and breathless when I exercise. 
I did manage a few trips out before and after my mid-month isolation but none of the photos are great. With another 4 week national lockdown starting this week it doesn't look like November will be any better. Back to walks in the local area but without the spring sunshine.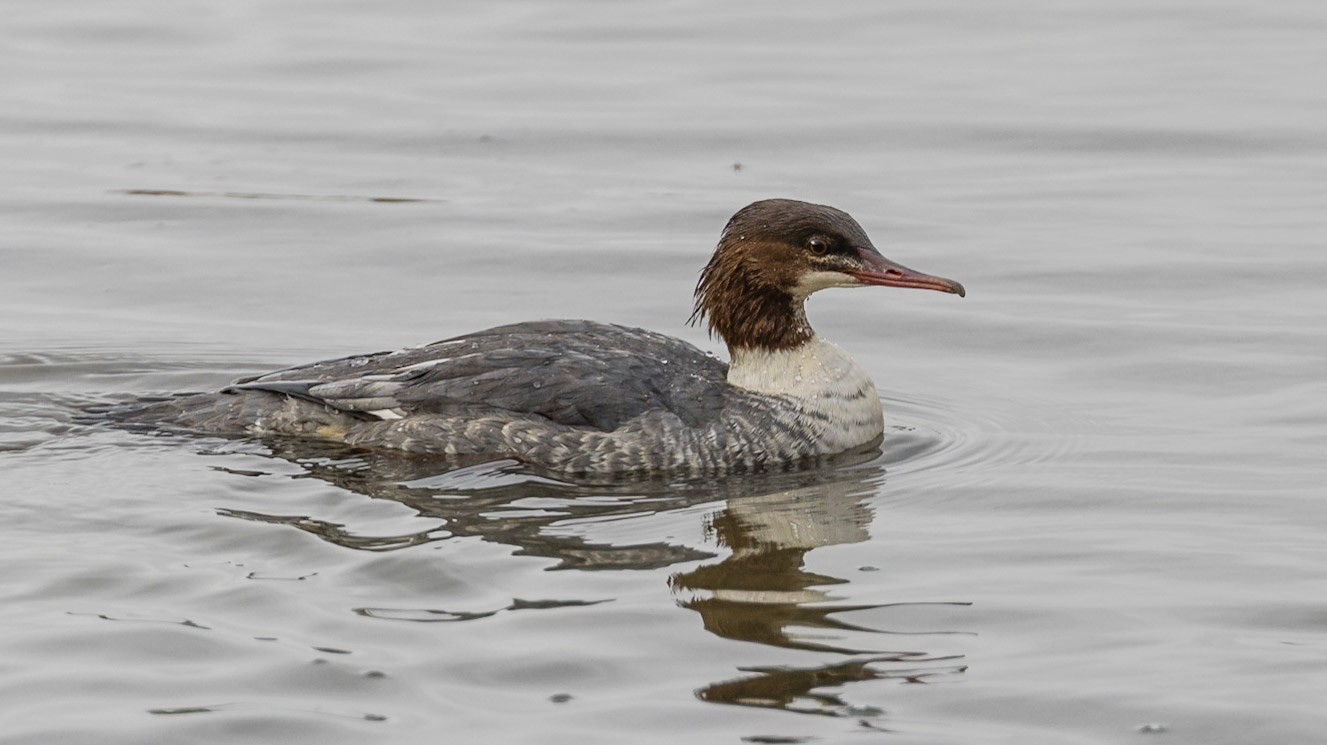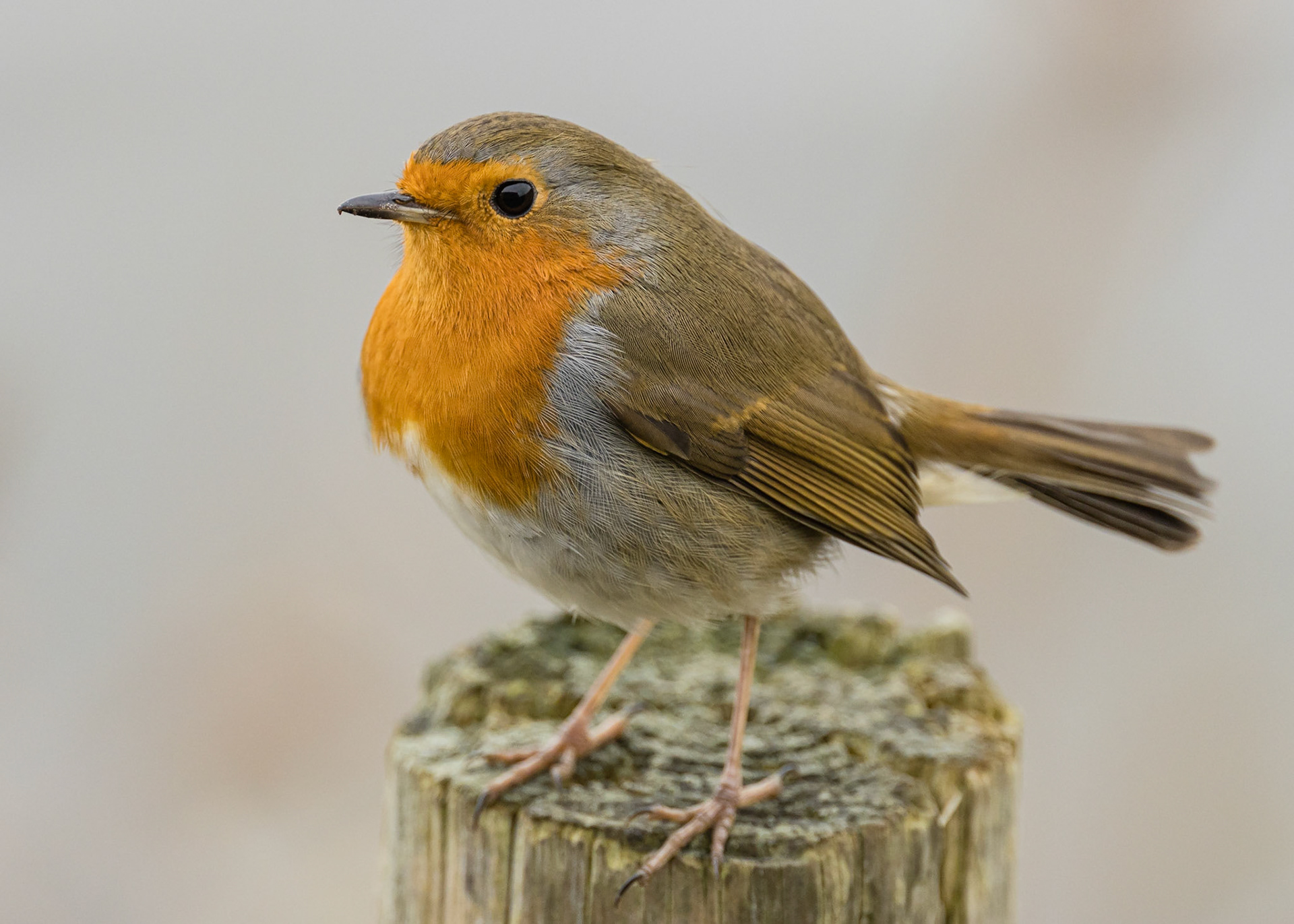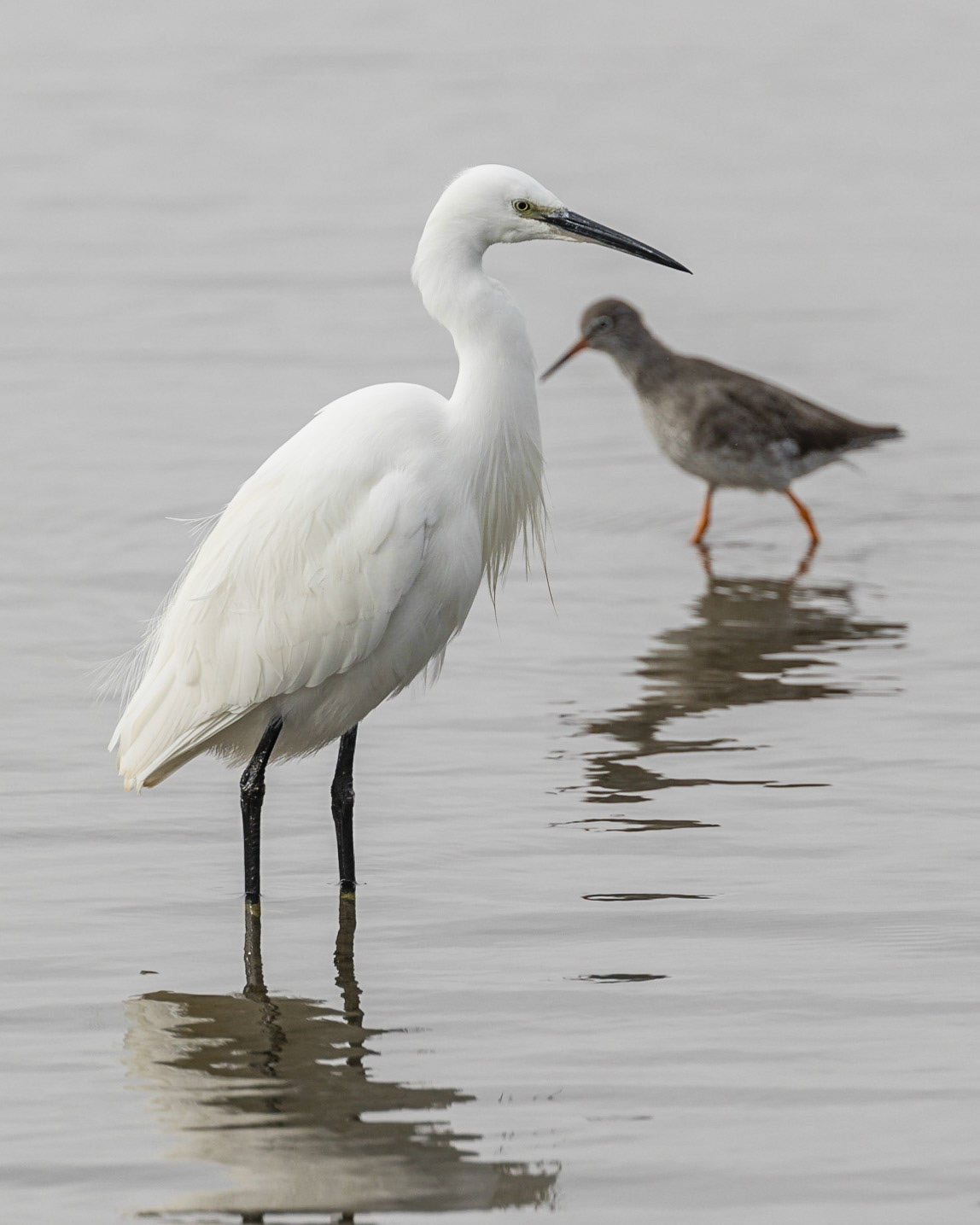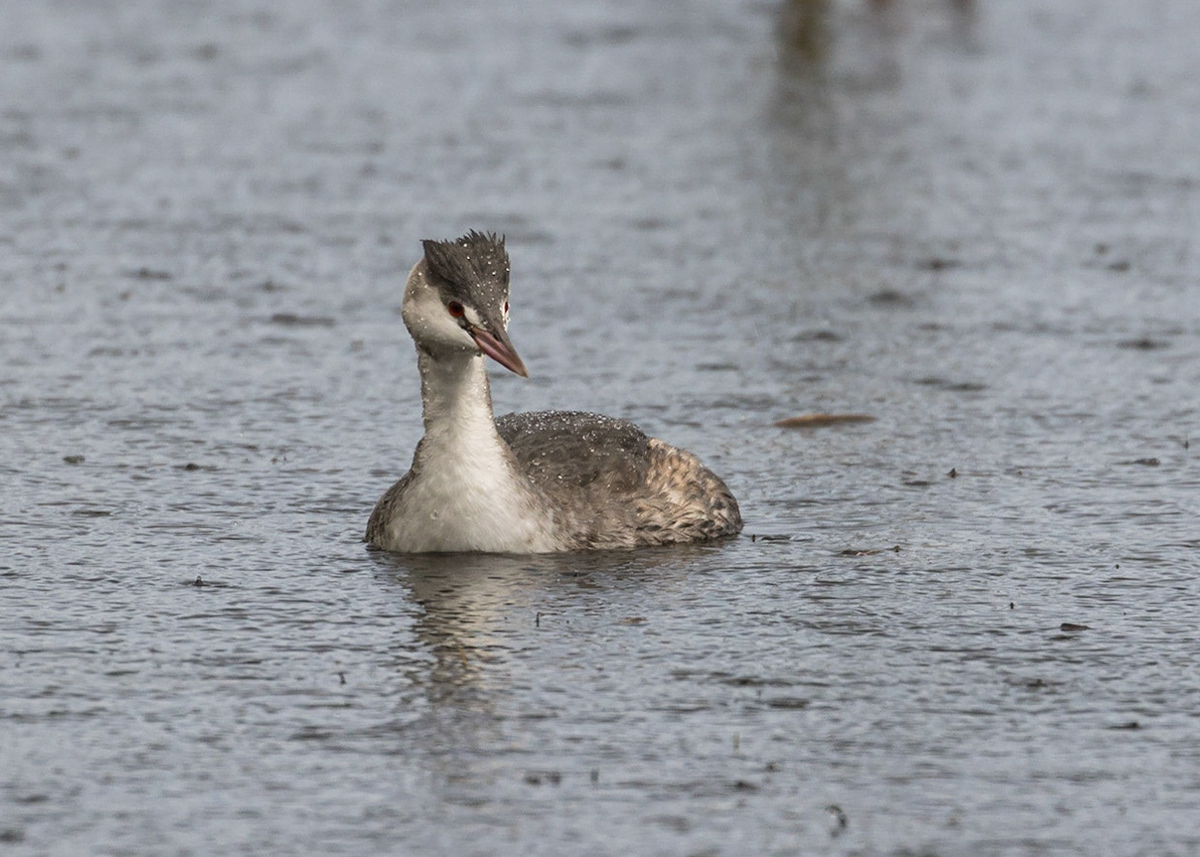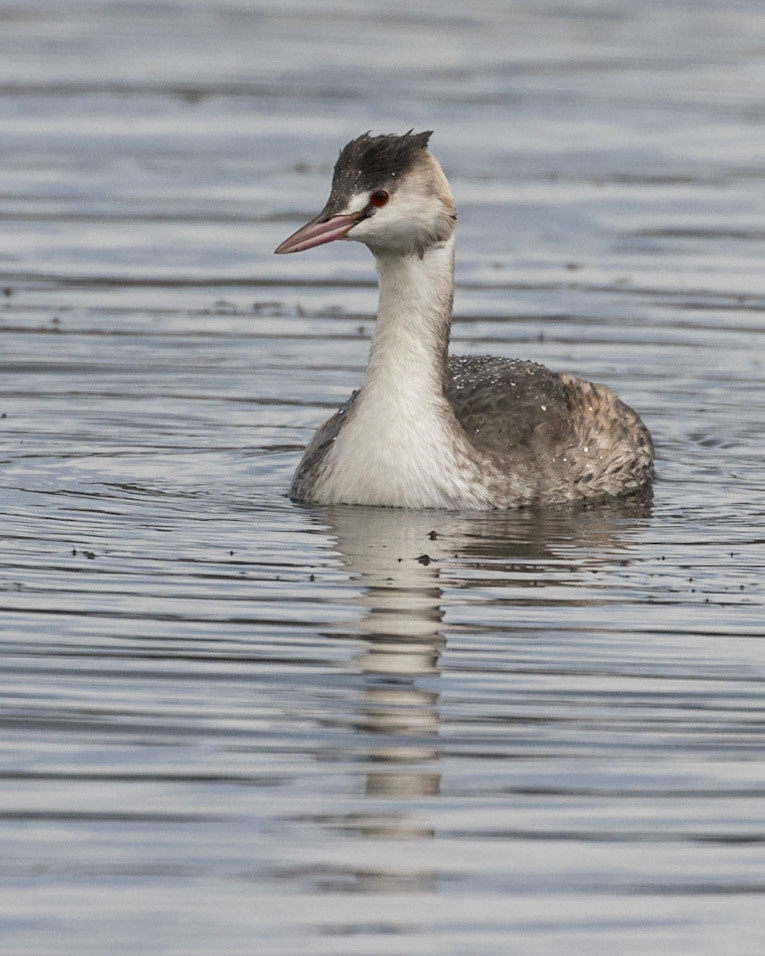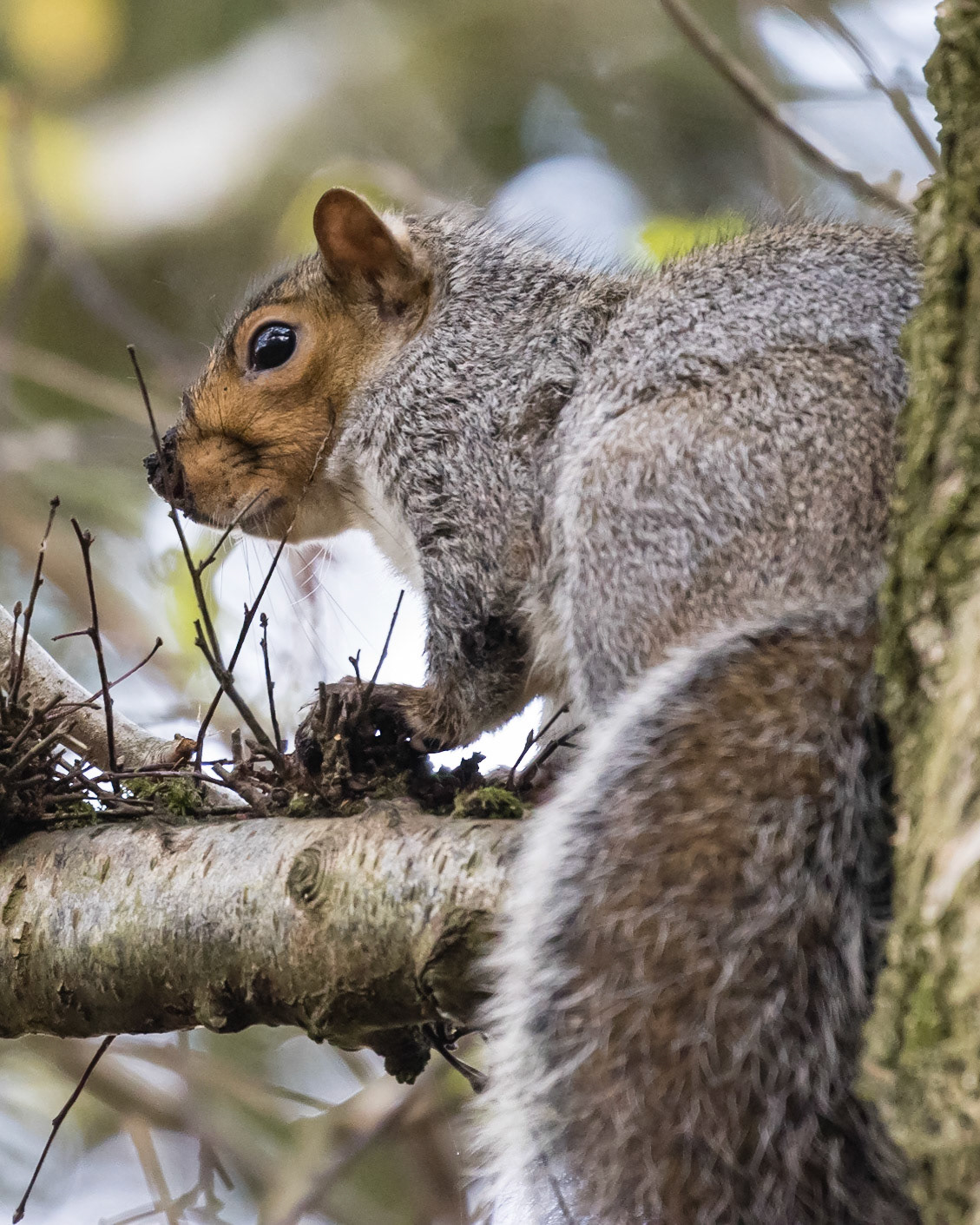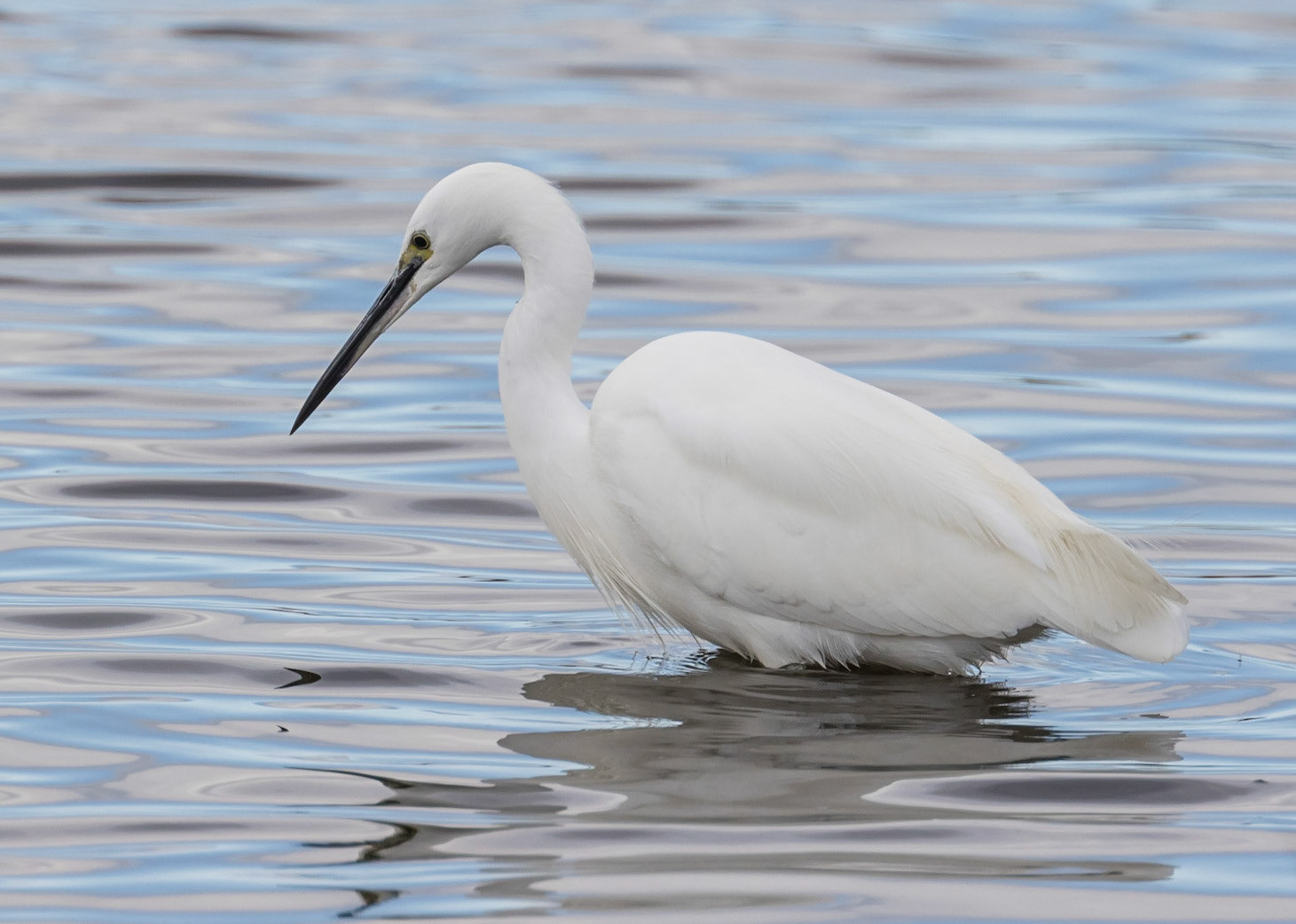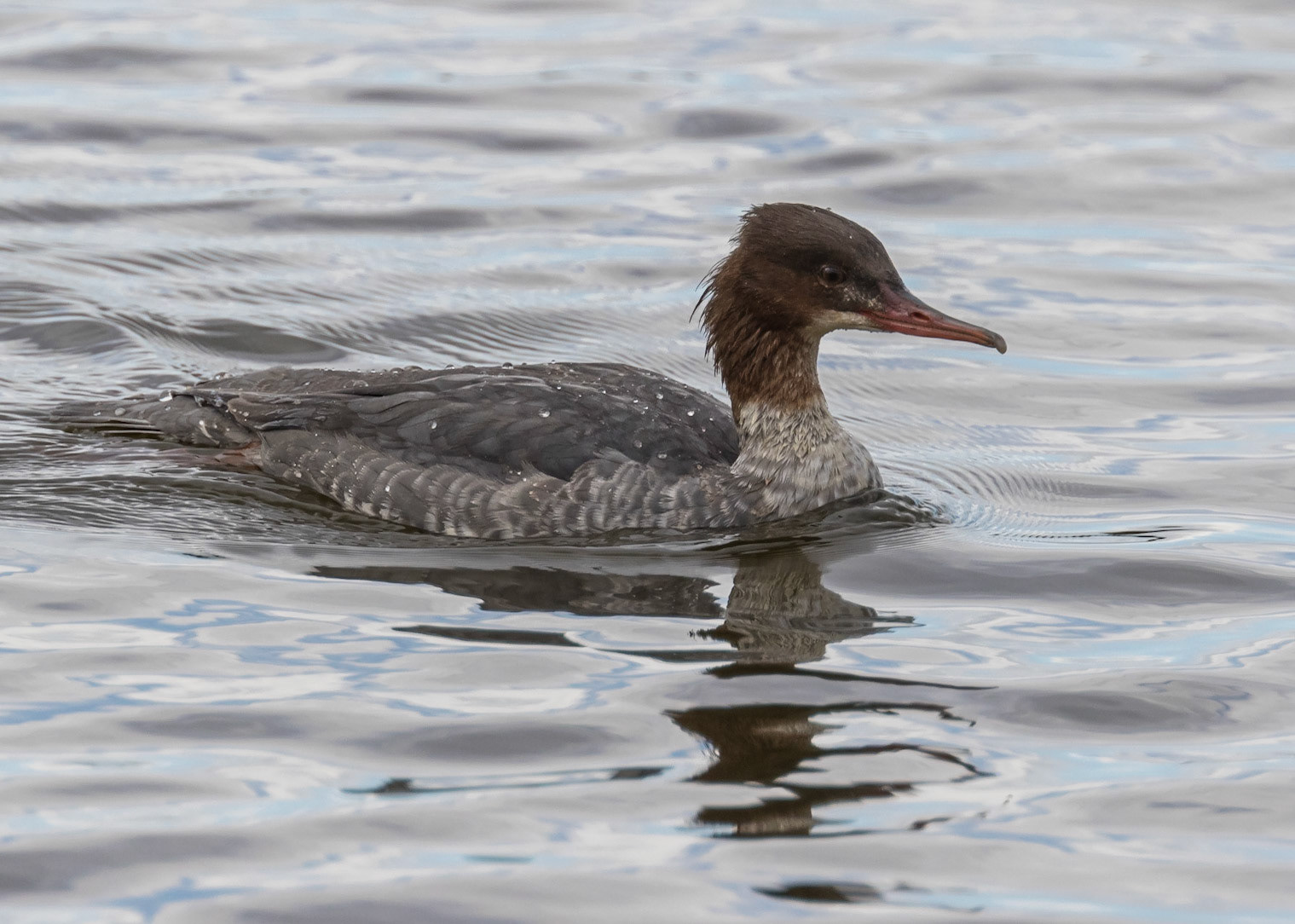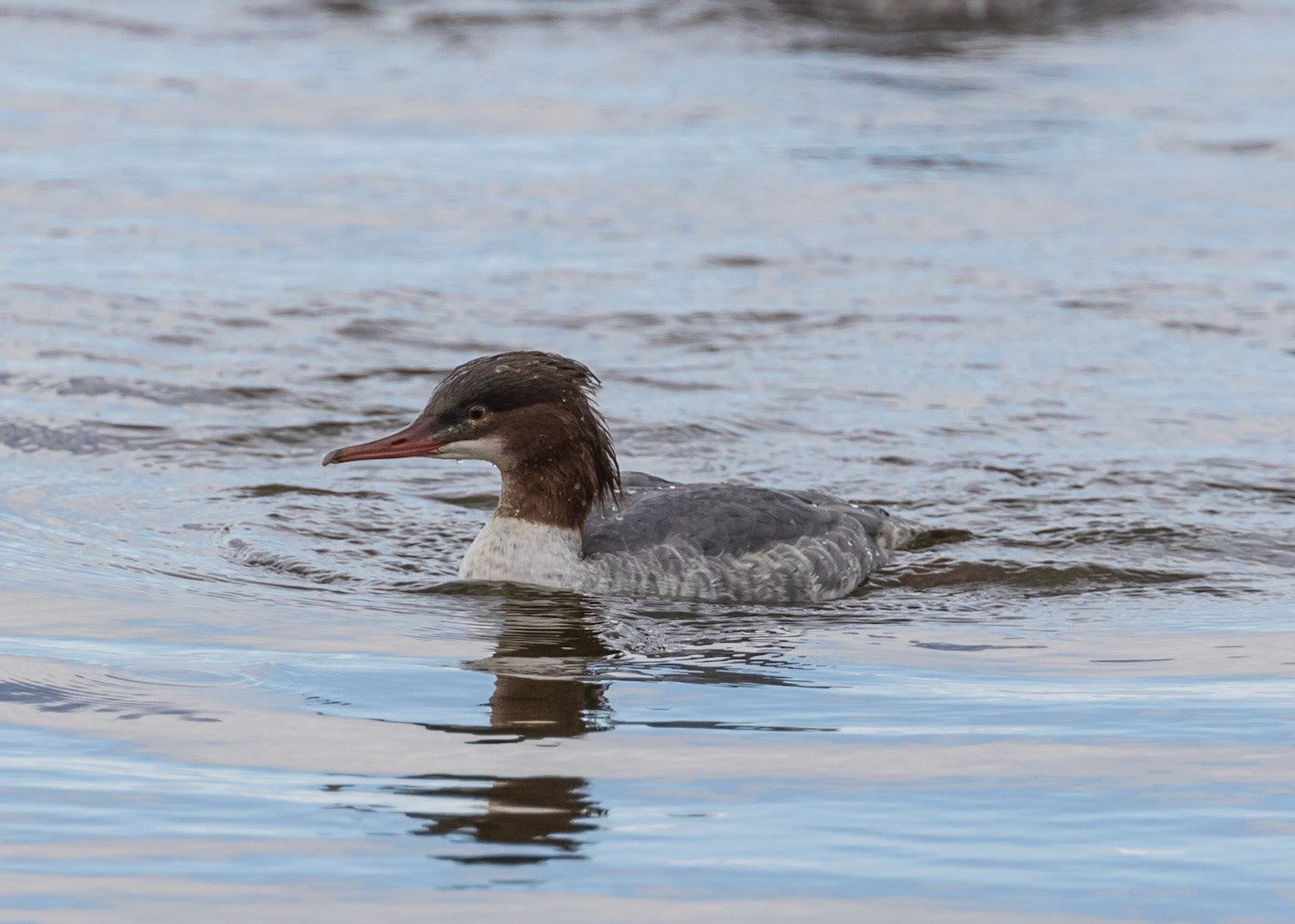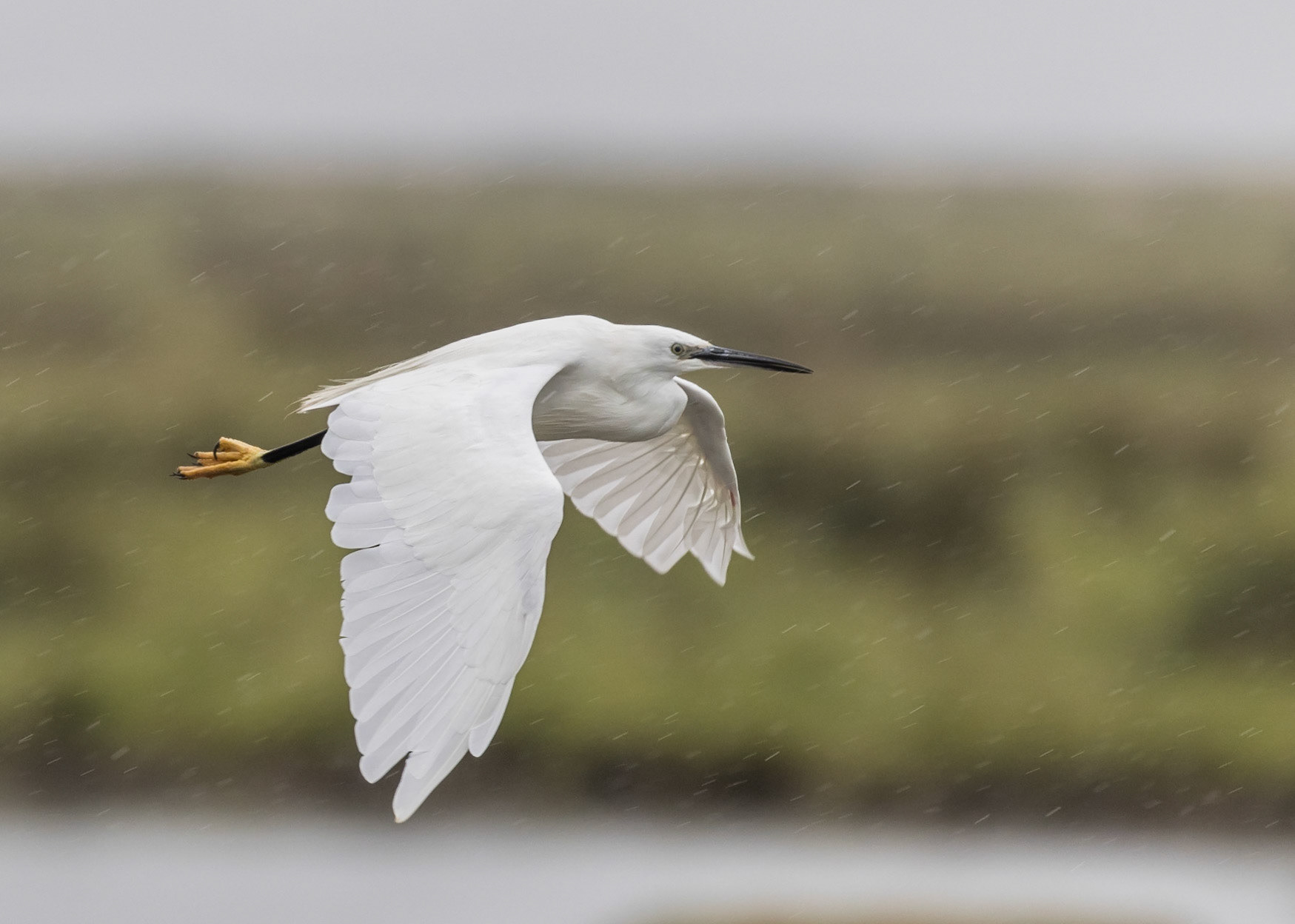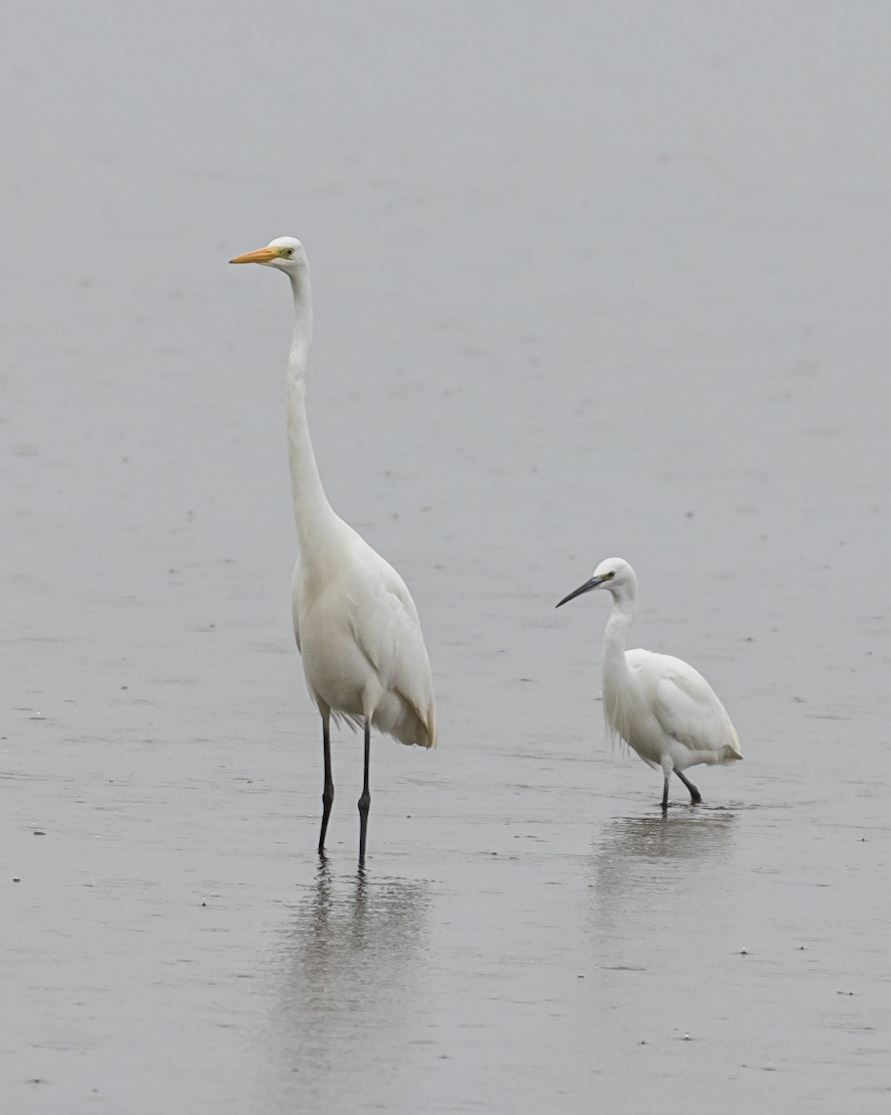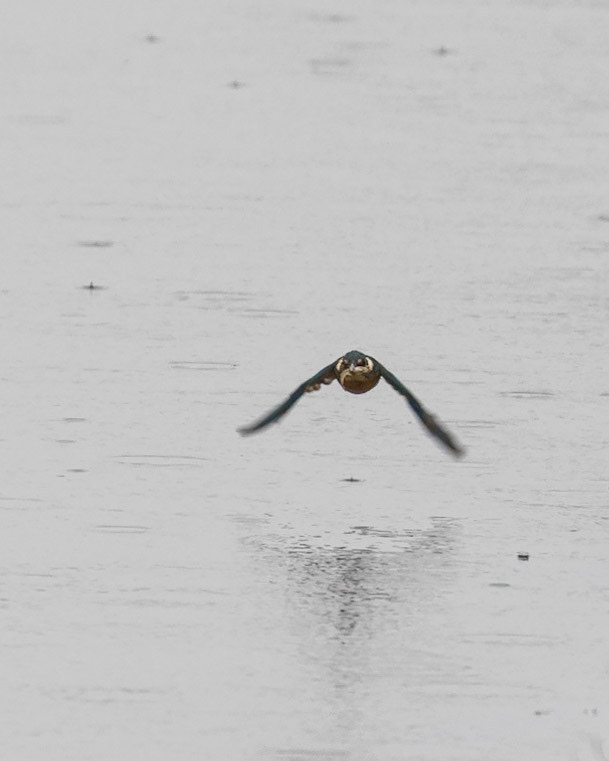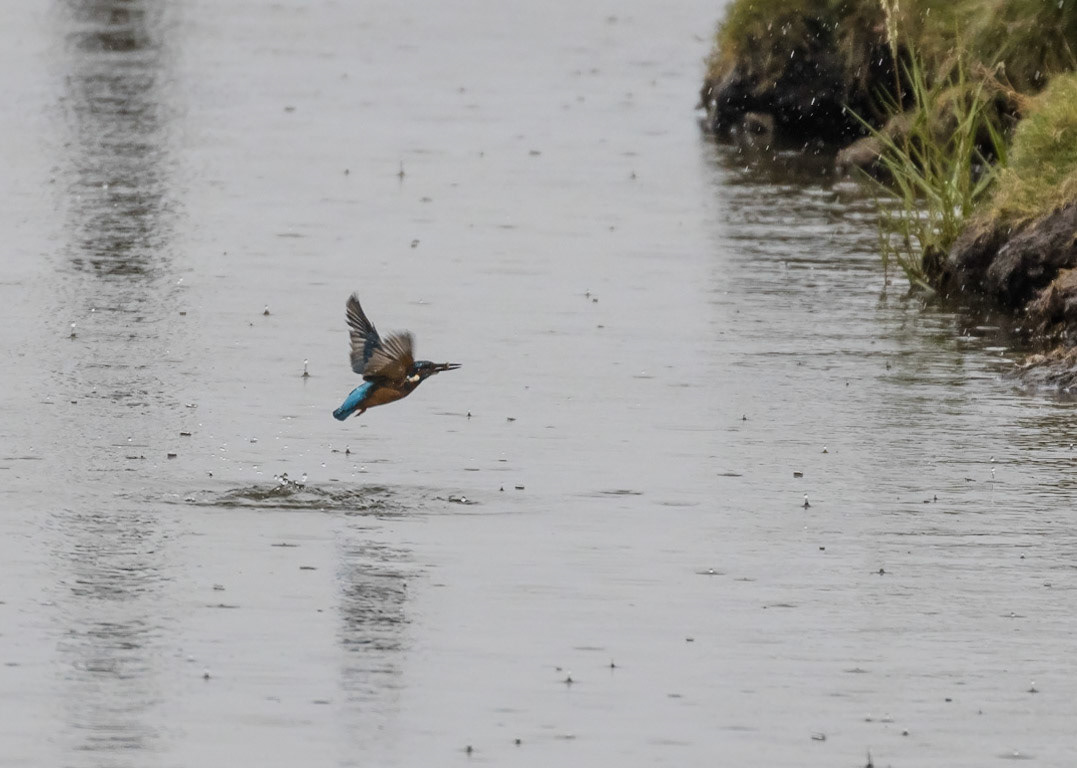 I hate to say it but I think I preferred life under lockdown. Maybe I'm not a people person but three trips to Leighton Moss have been ruined by other visitors with no idea of social distancing. The staff have tried really hard to mark out the floor and remove some of the benches but when strangers sit next to you and start shooting through the same window they're clearly less than a metre away. I've watched others ignore the signs and just move the furniture. Hand-sanitiser goes unused and masks are either missing completely or worn under the chin. Rant over!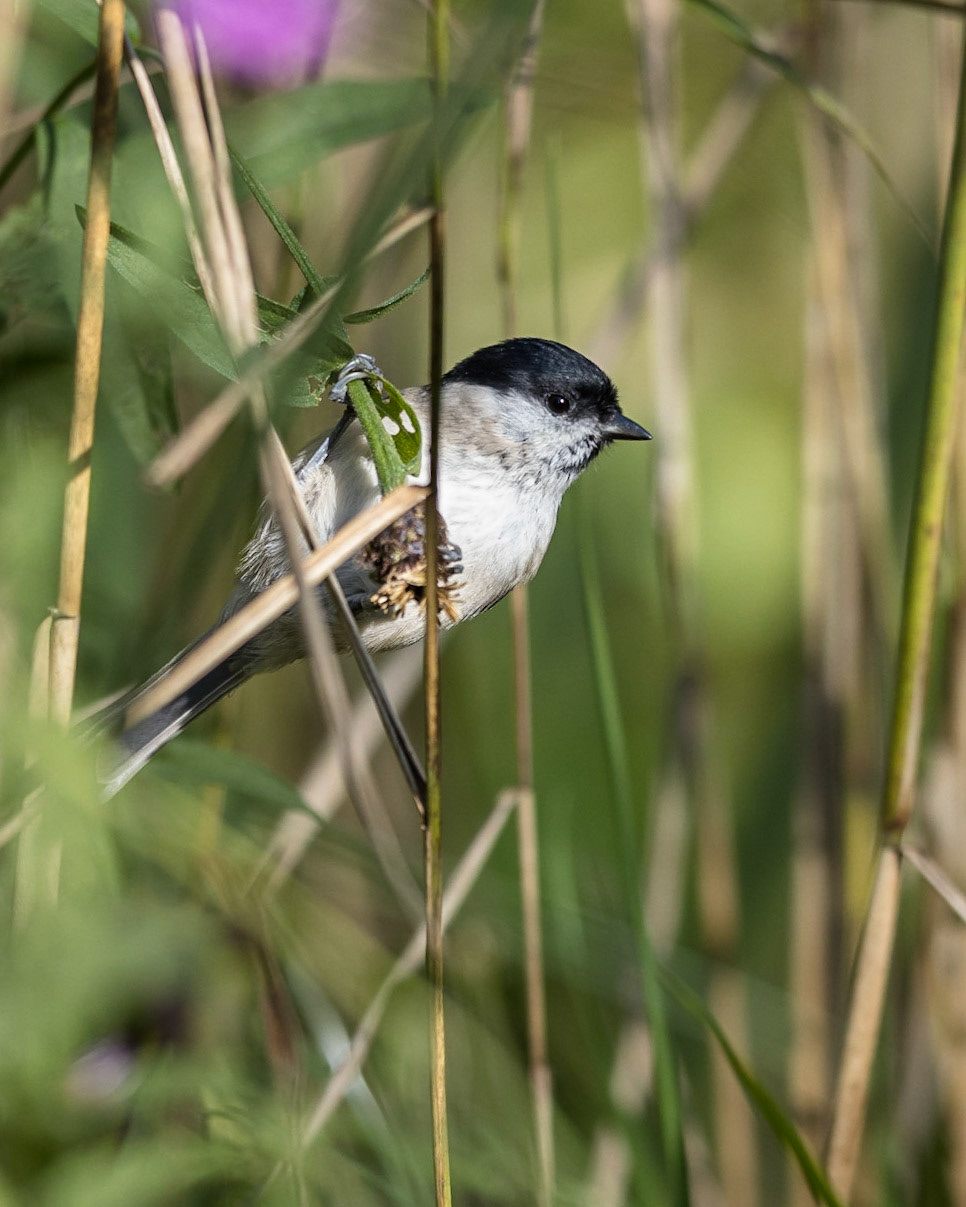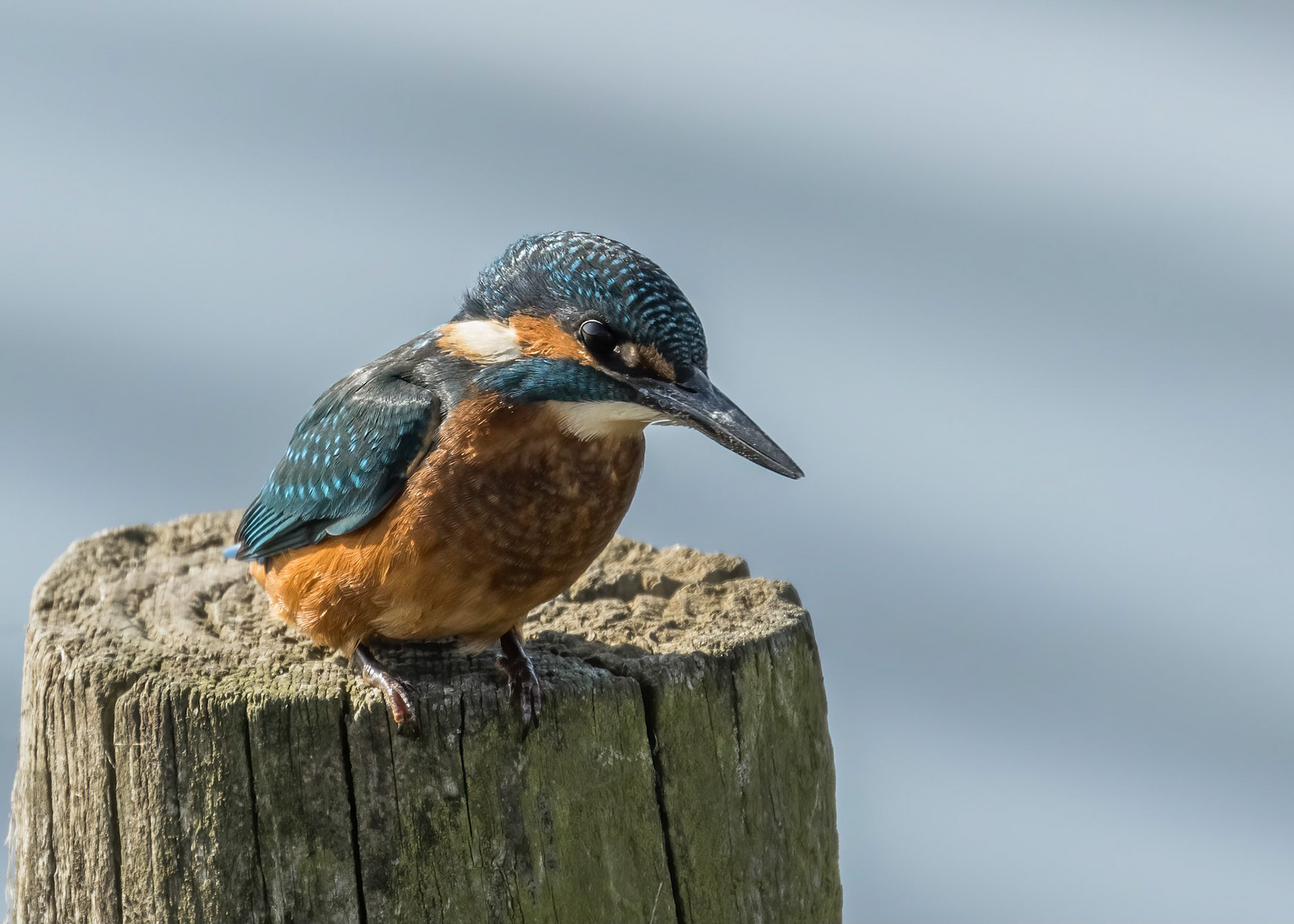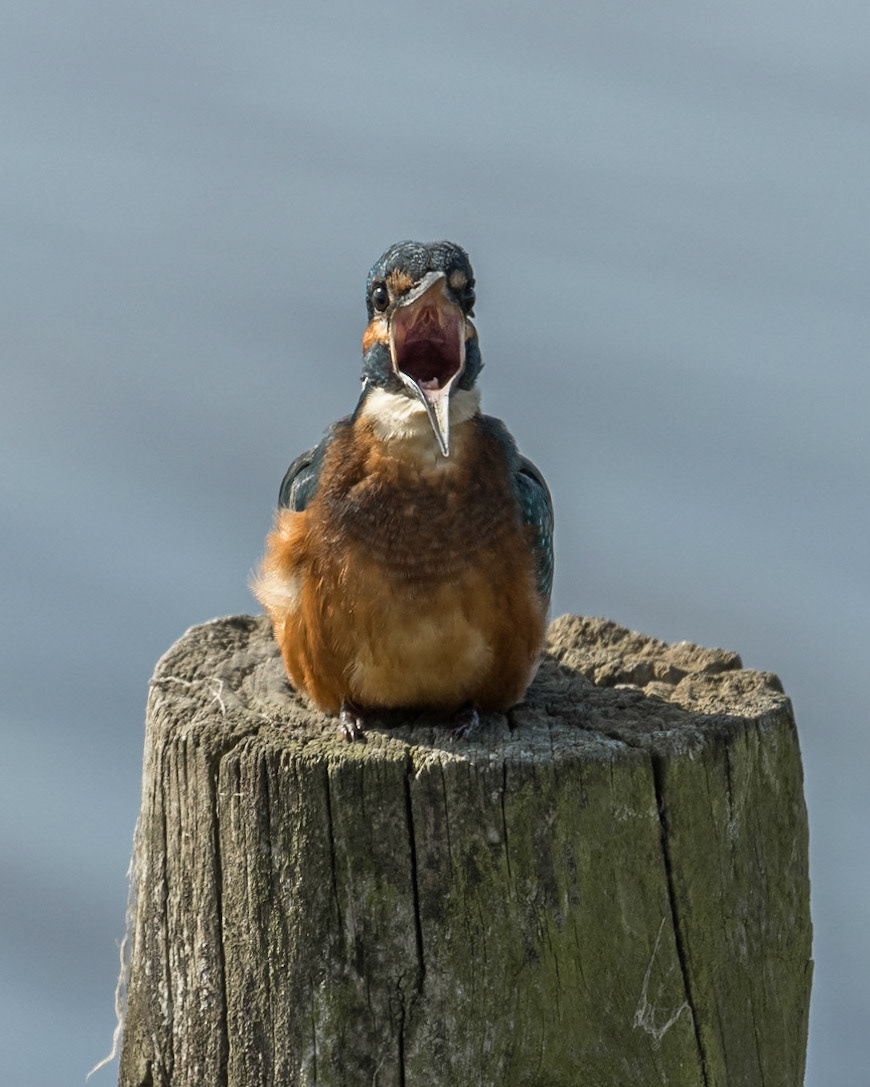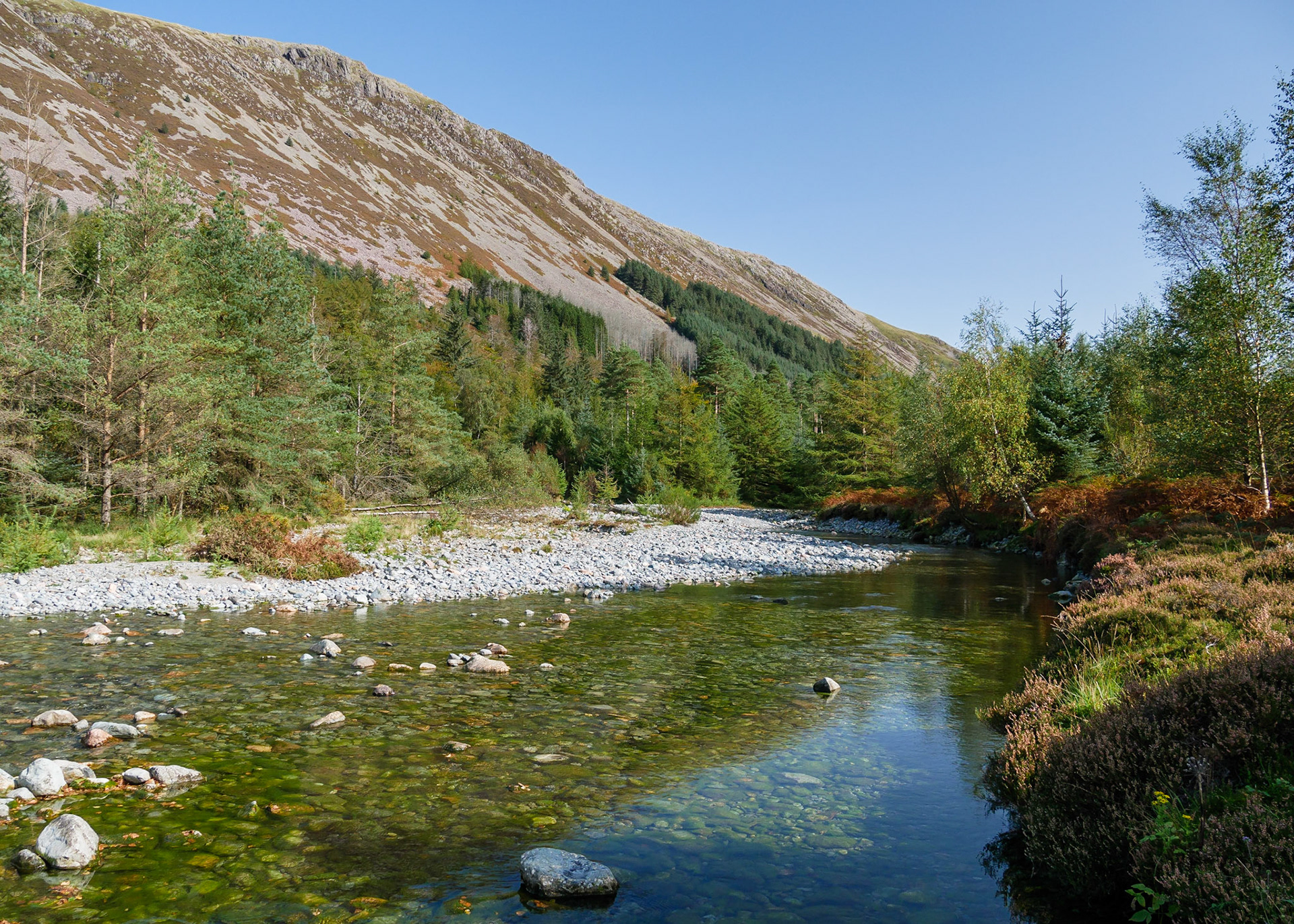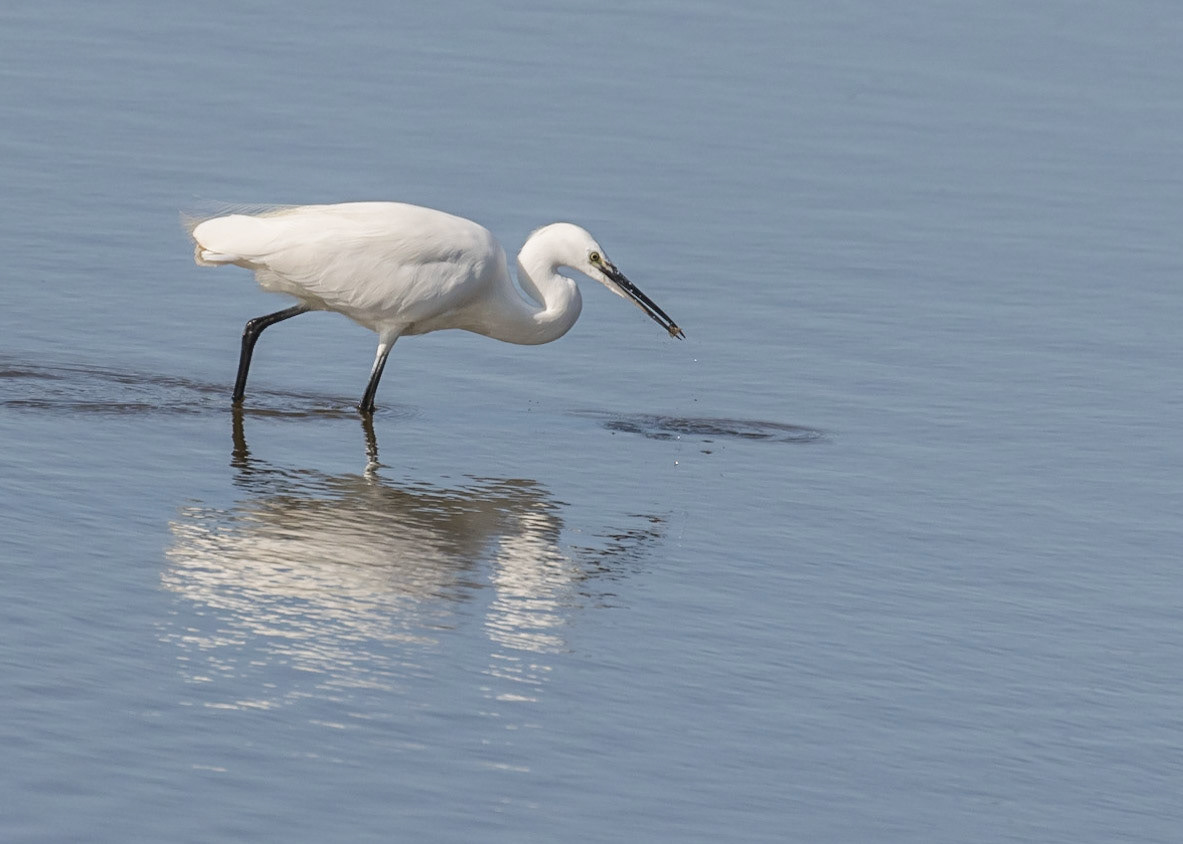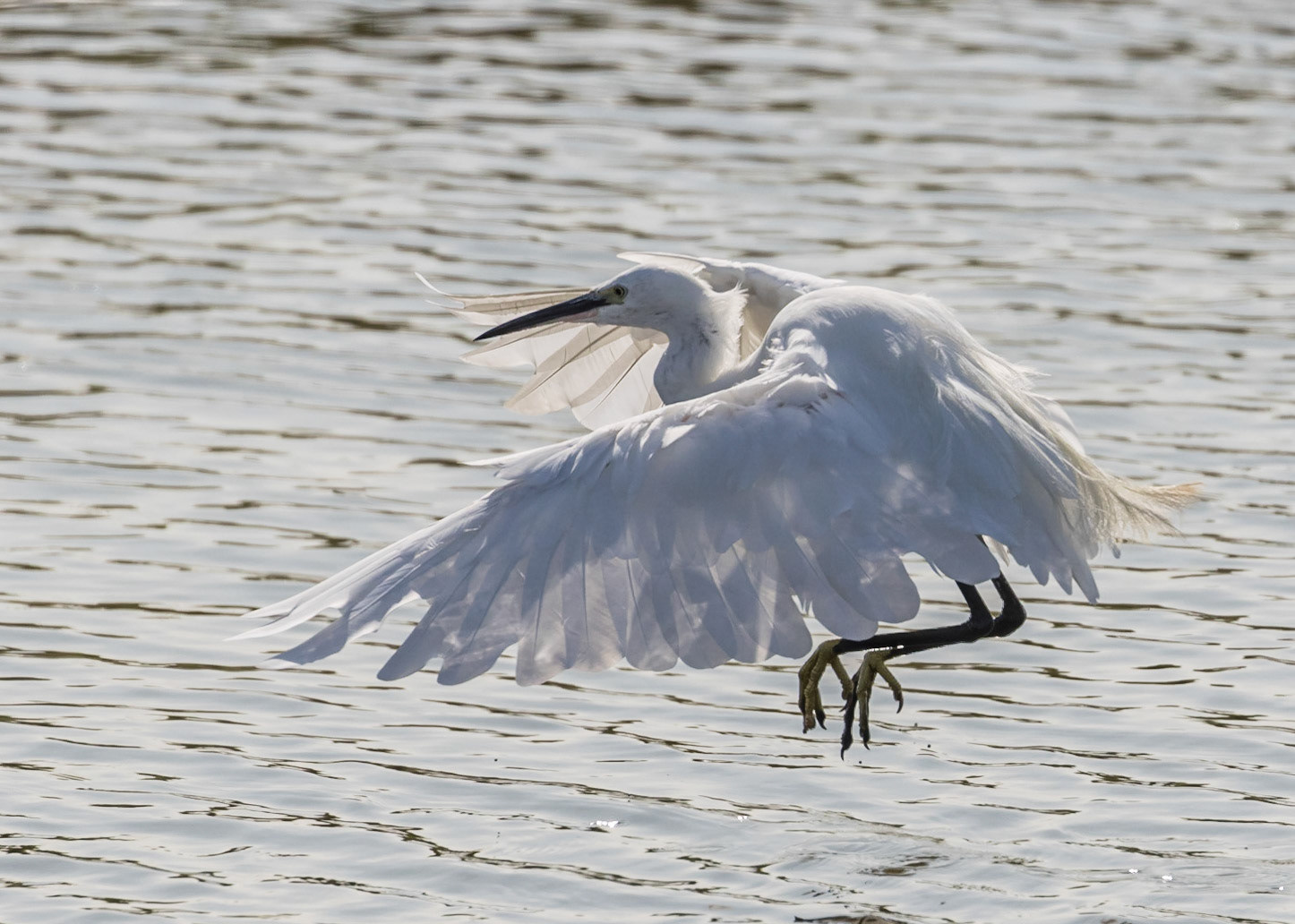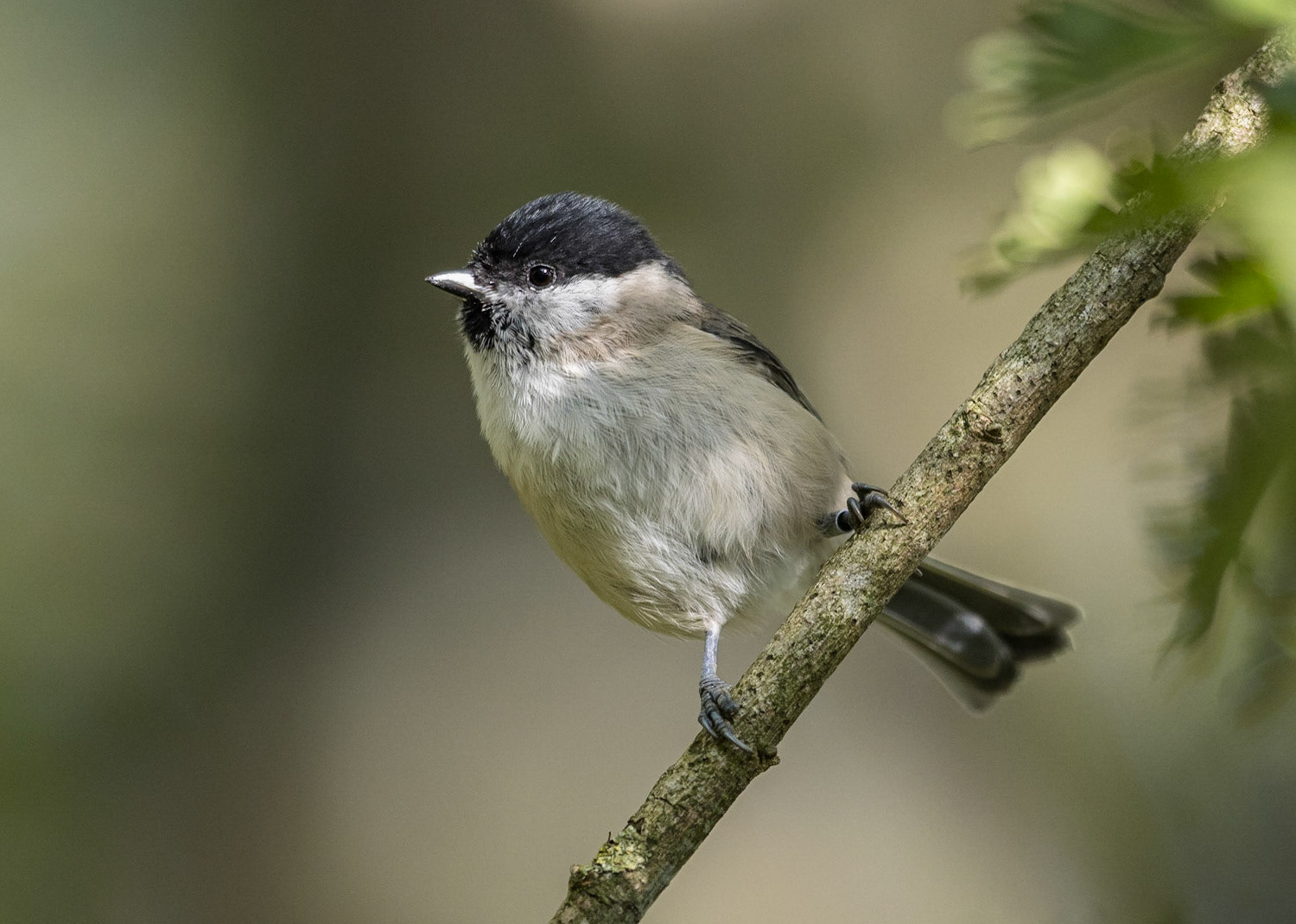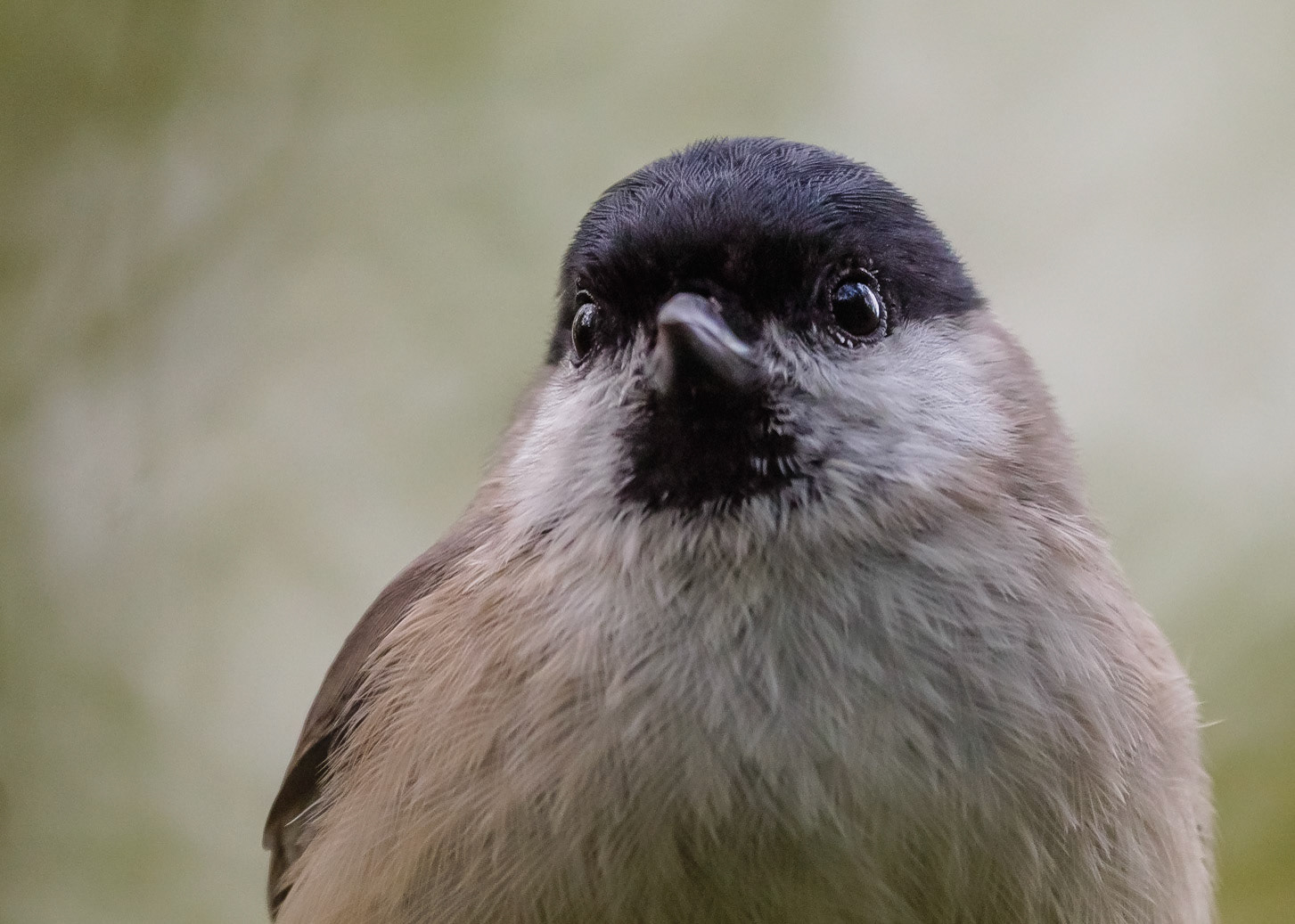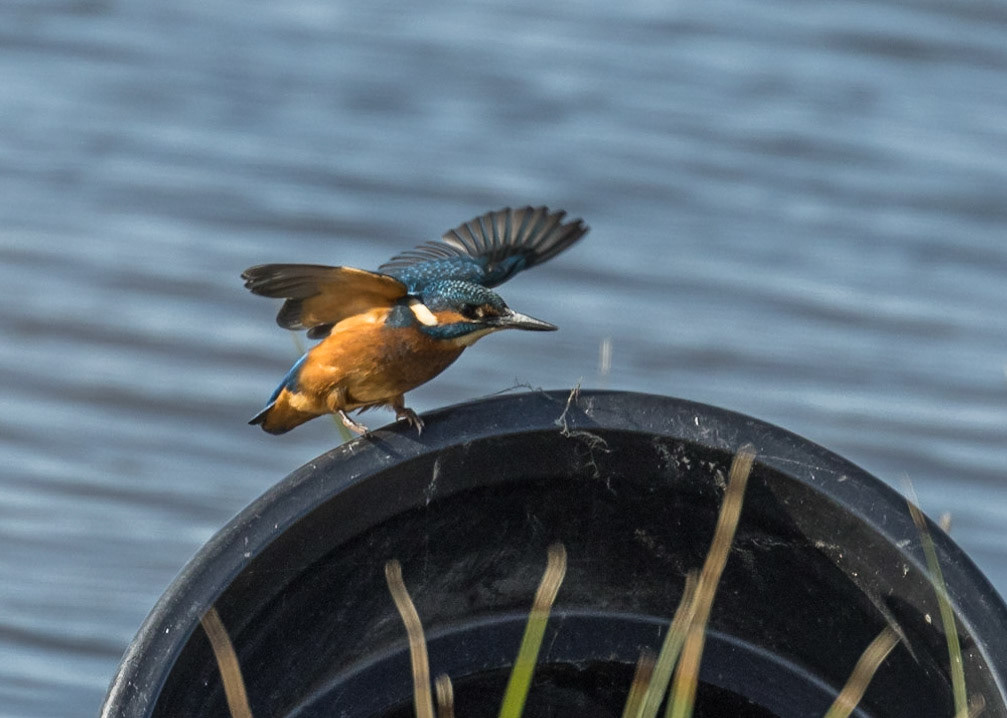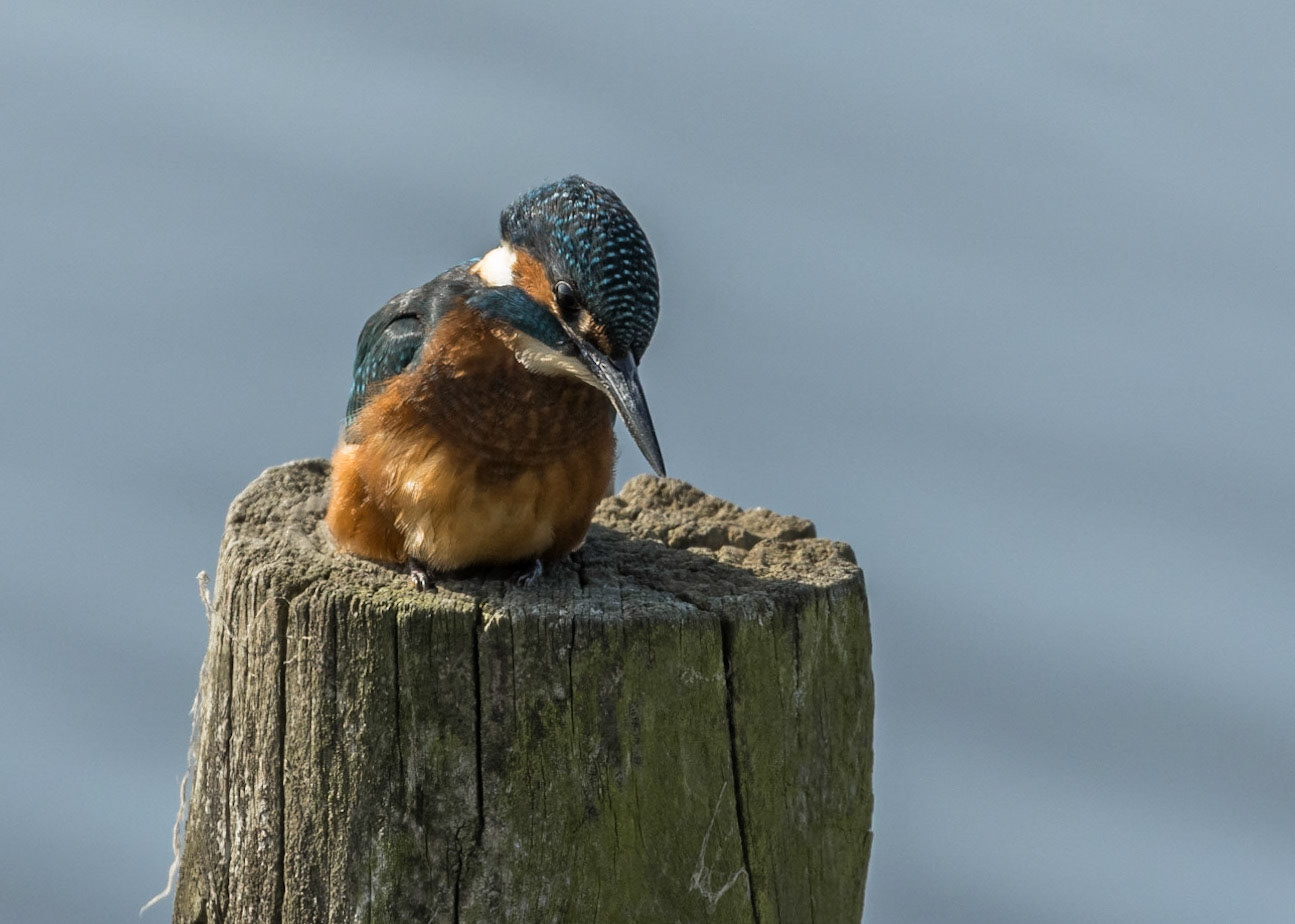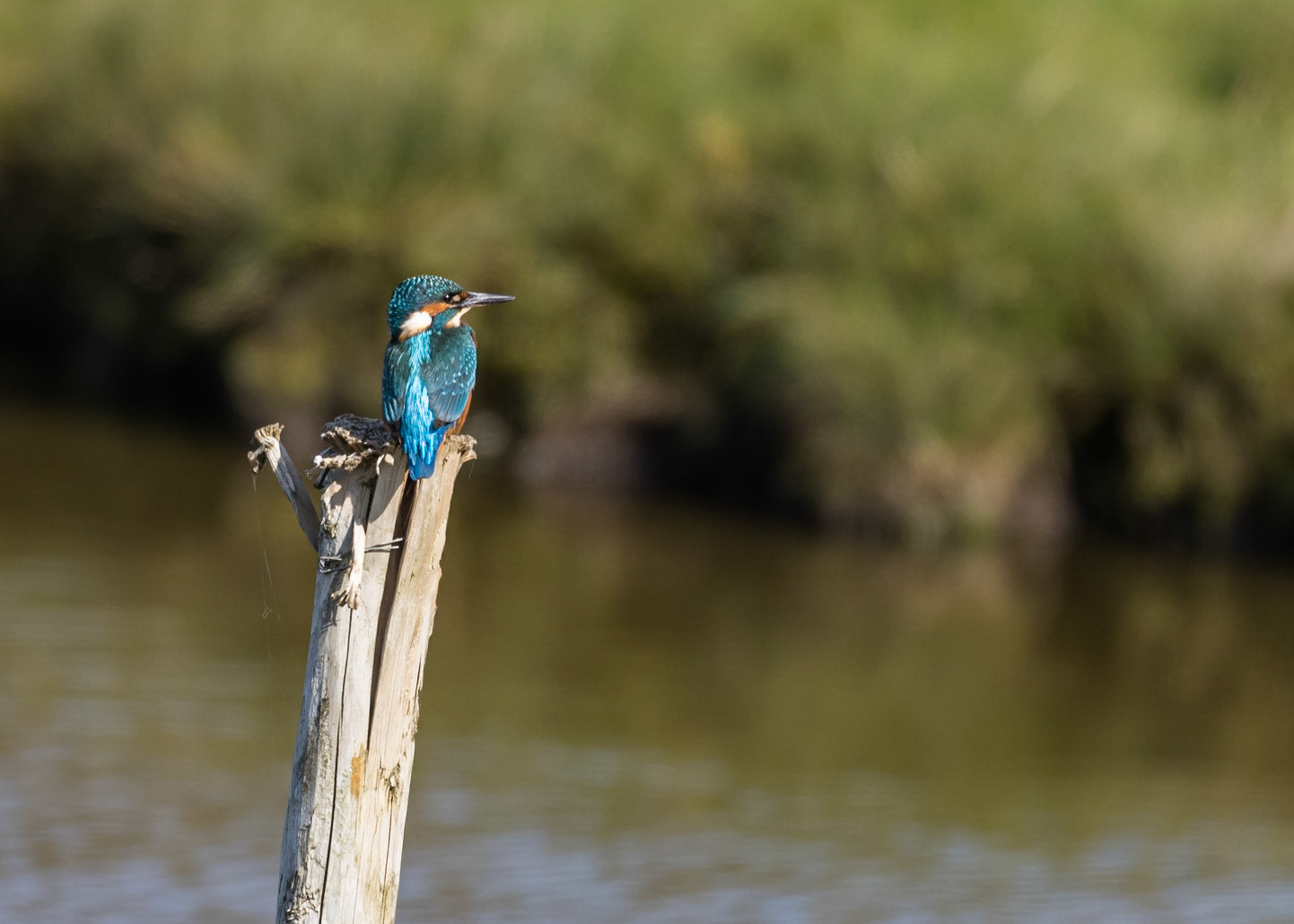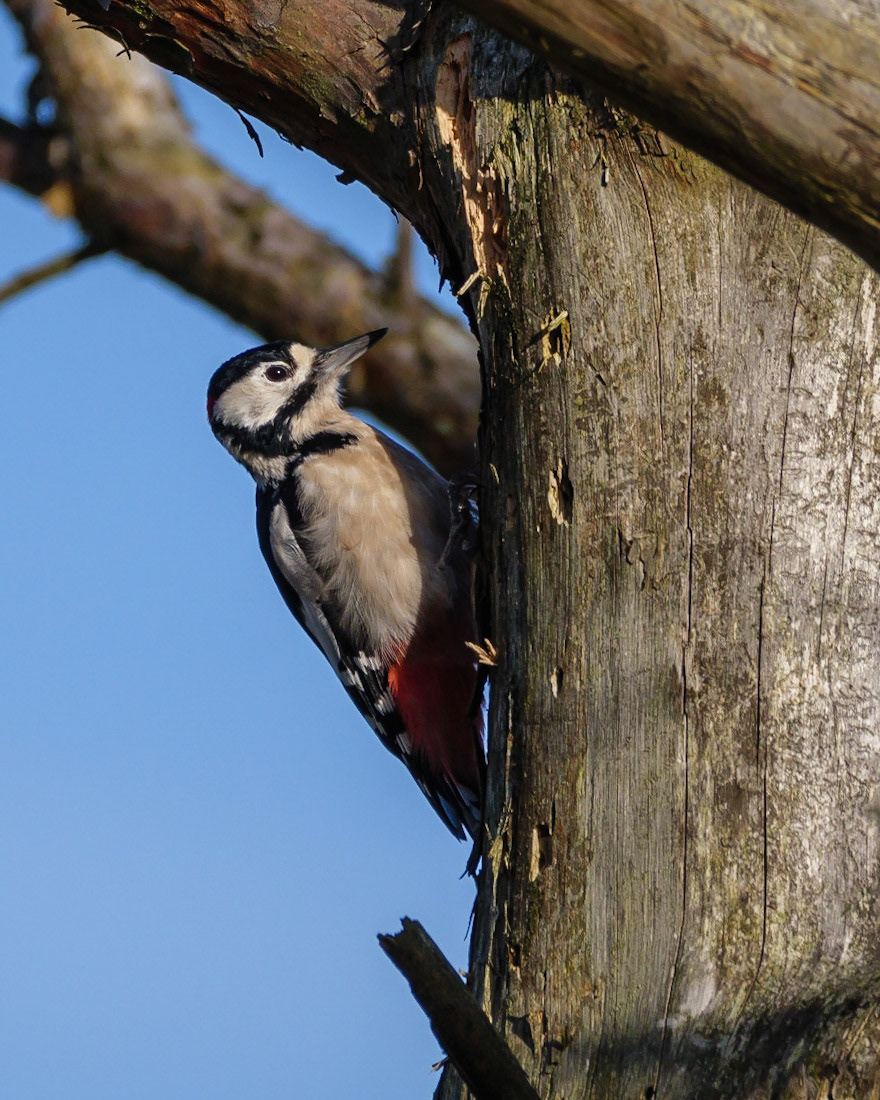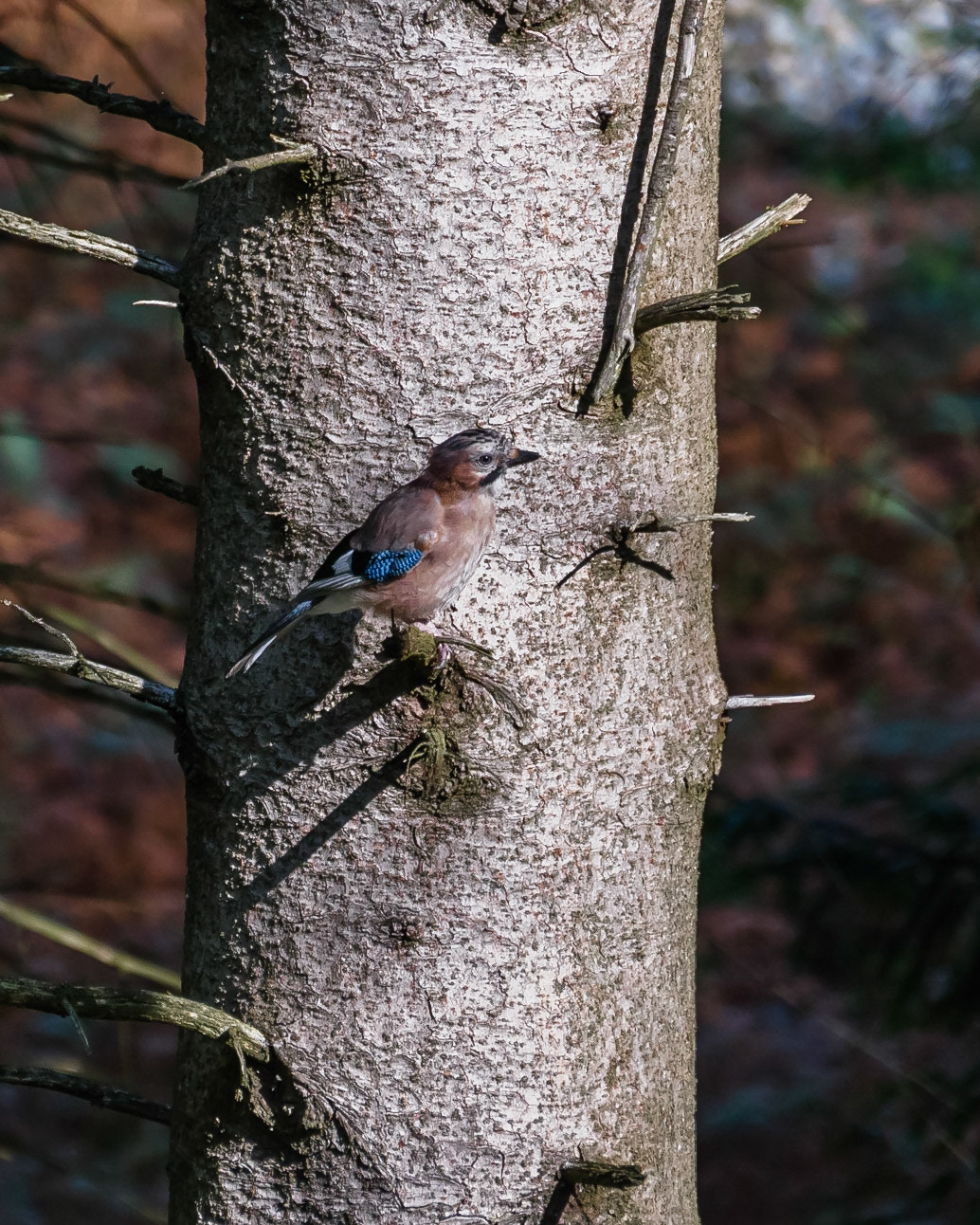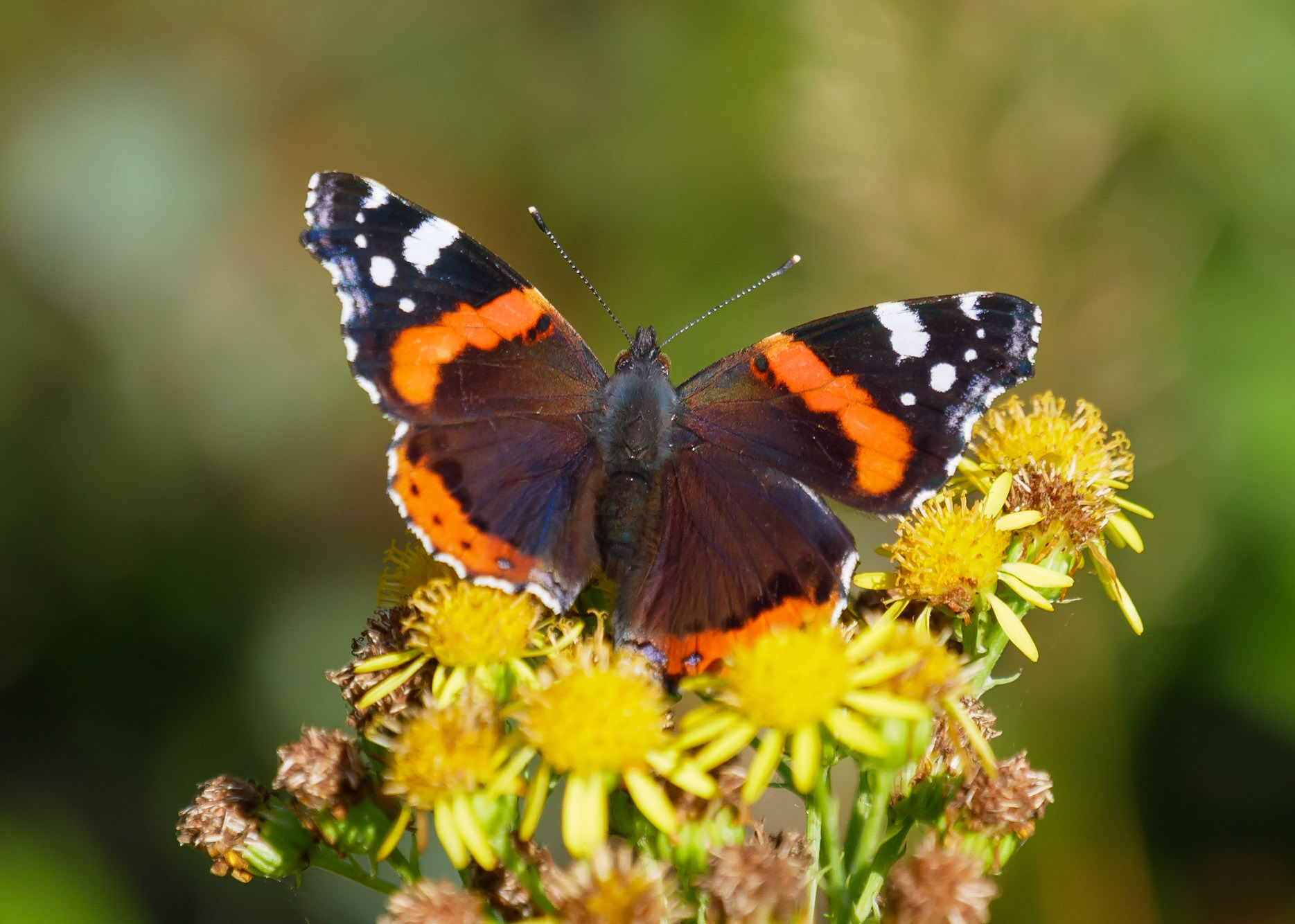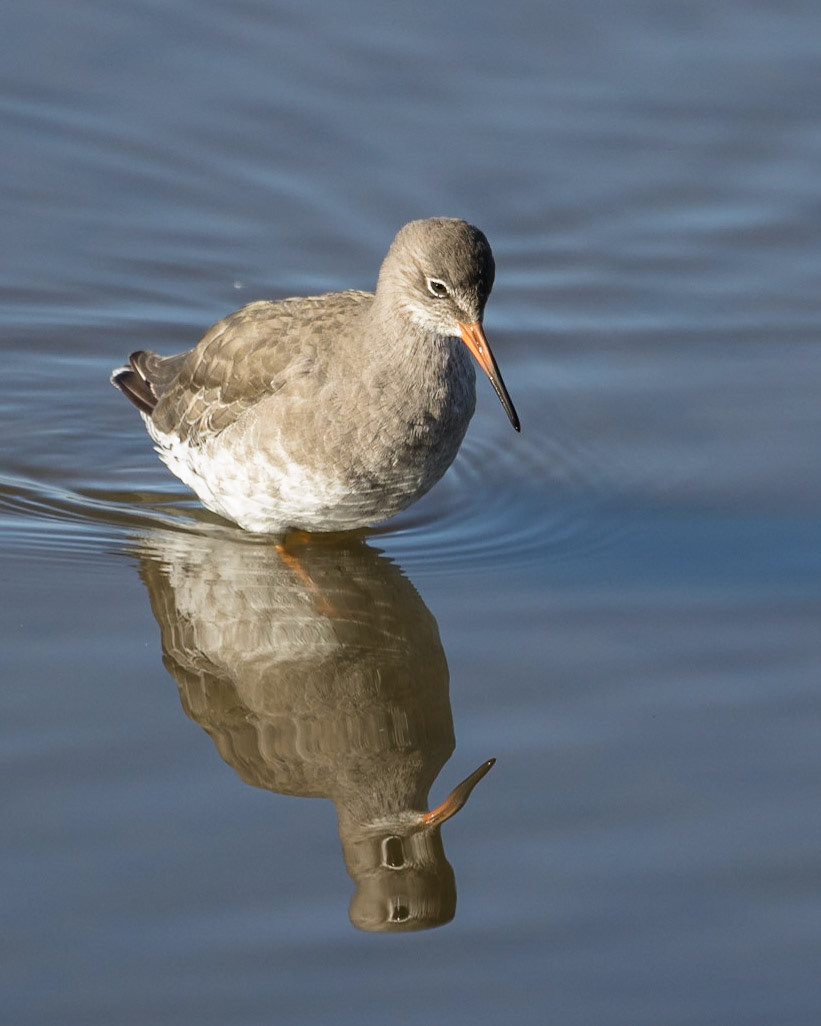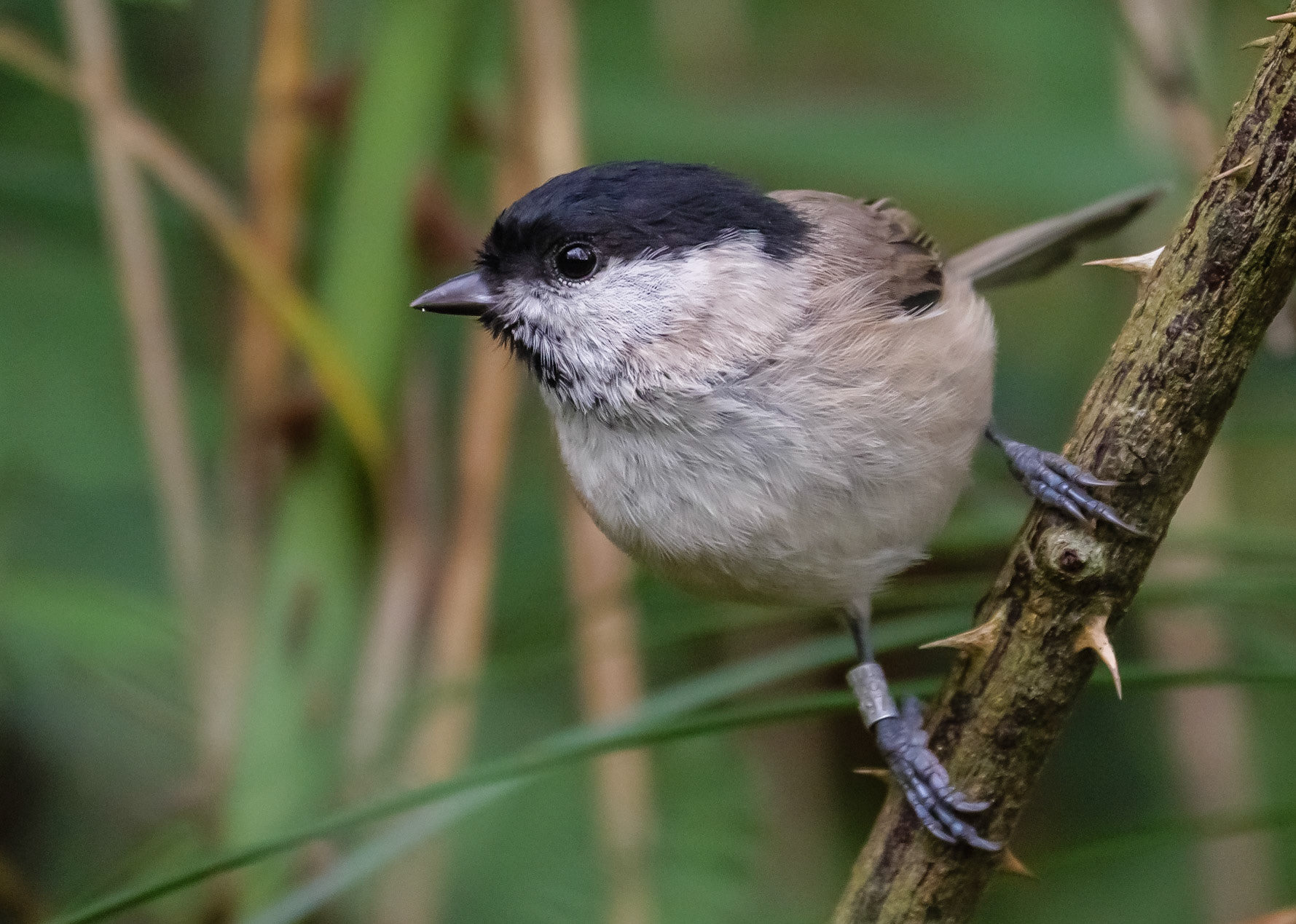 The Lake District is very busy with people taking holidays in the UK so we've been trying to avoid the crowds. Still not much wildlife about locally but the second collection of photos below are mostly taken at Leighton Moss.
The final week of the month was spent at RSPB Mersehead, in Dumfries and Galloway. We had booked a cottage there at Easter but managed to move the trip to August instead. Unfortunately the hides were still shut but it was lovely to have the whole nature reserve to ourselves at 6am. Storm Francis caused flooding on the access road so we were trapped for 36 hours but I can think of far worse place to be stuck. There were plenty of Roe Deer, Buzzards and Rabbits about and I was lucky enough to see an Osprey fly along the beach with it's catch. Most mornings there were otter prints on the beach but unfortunately we never saw any.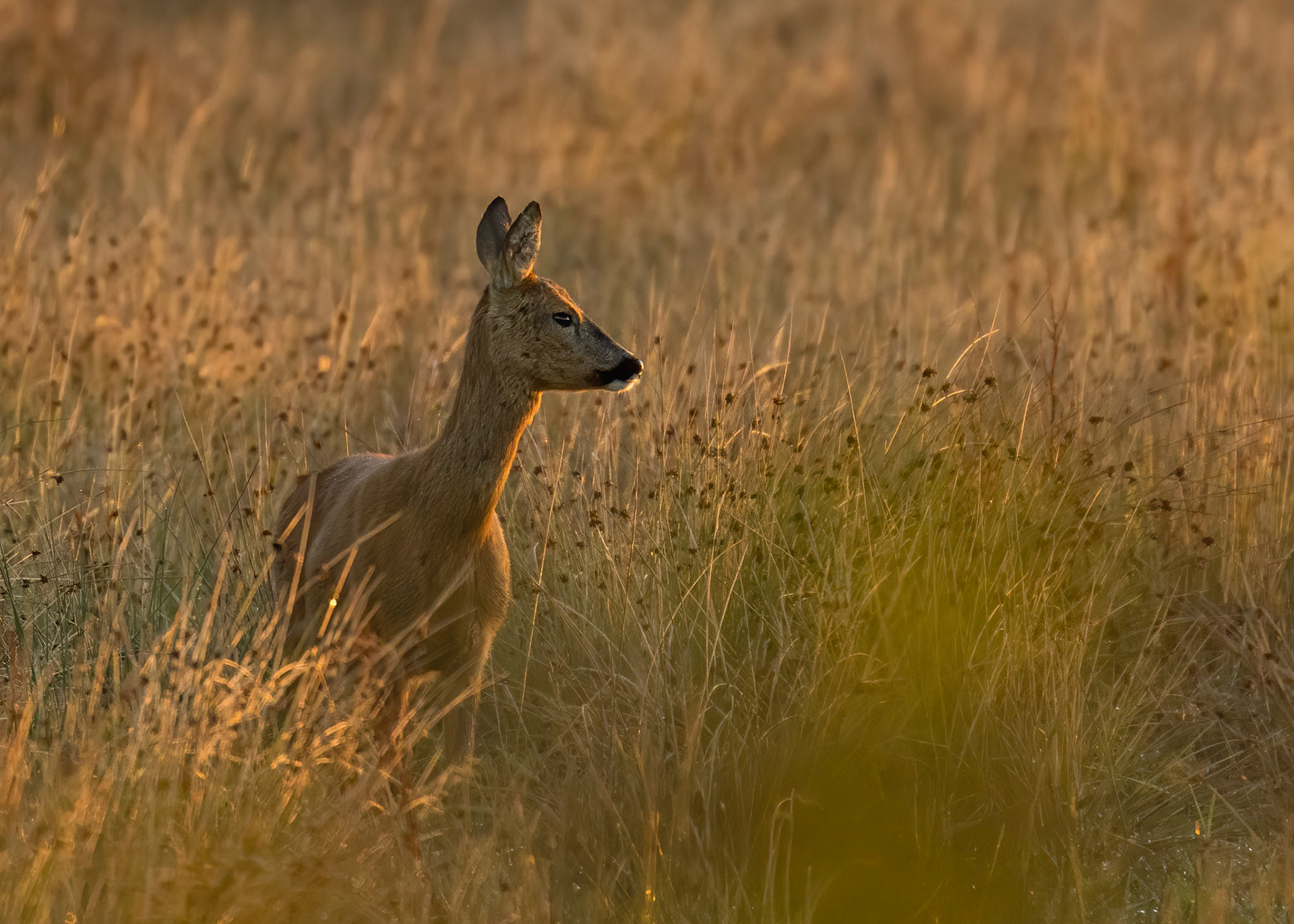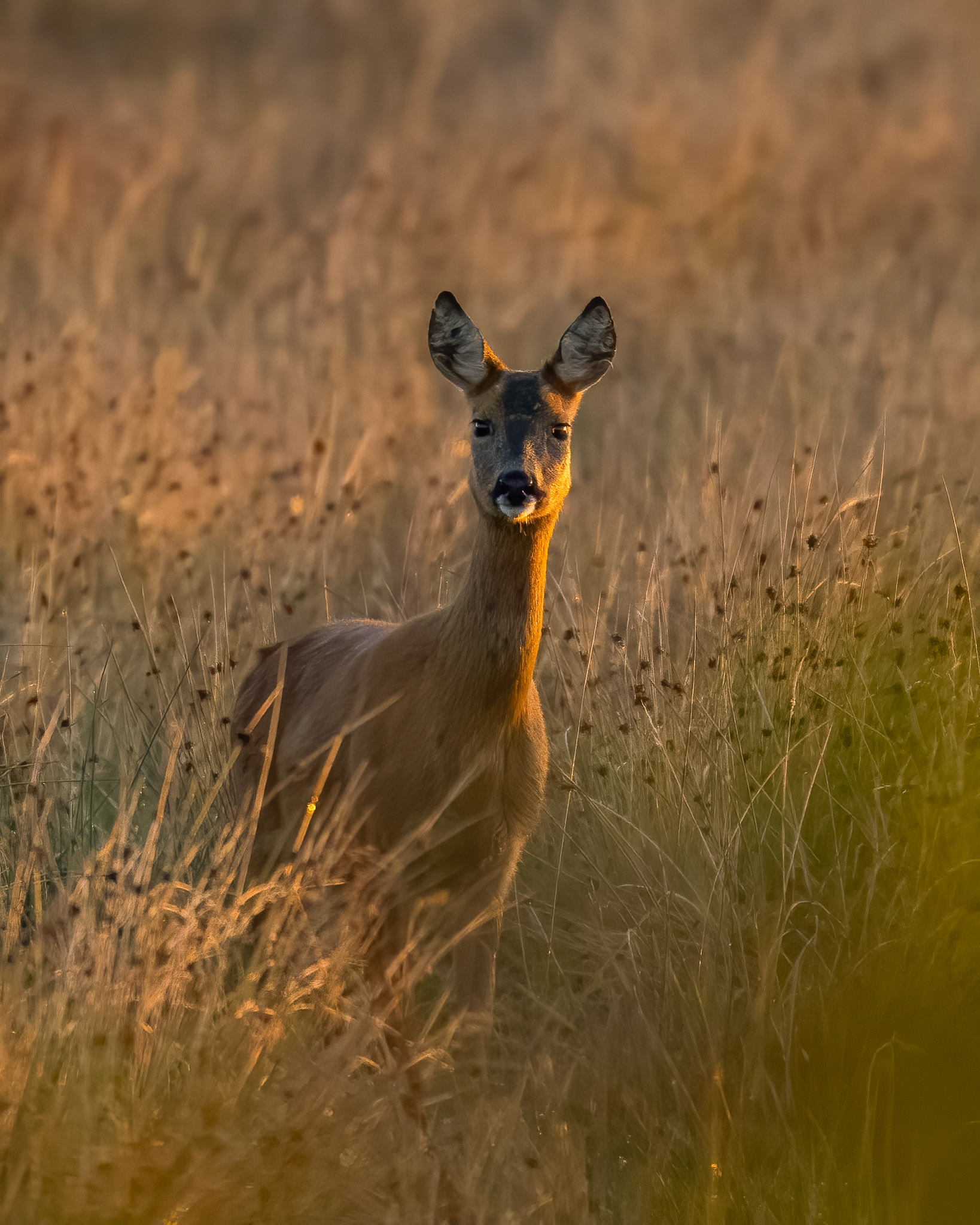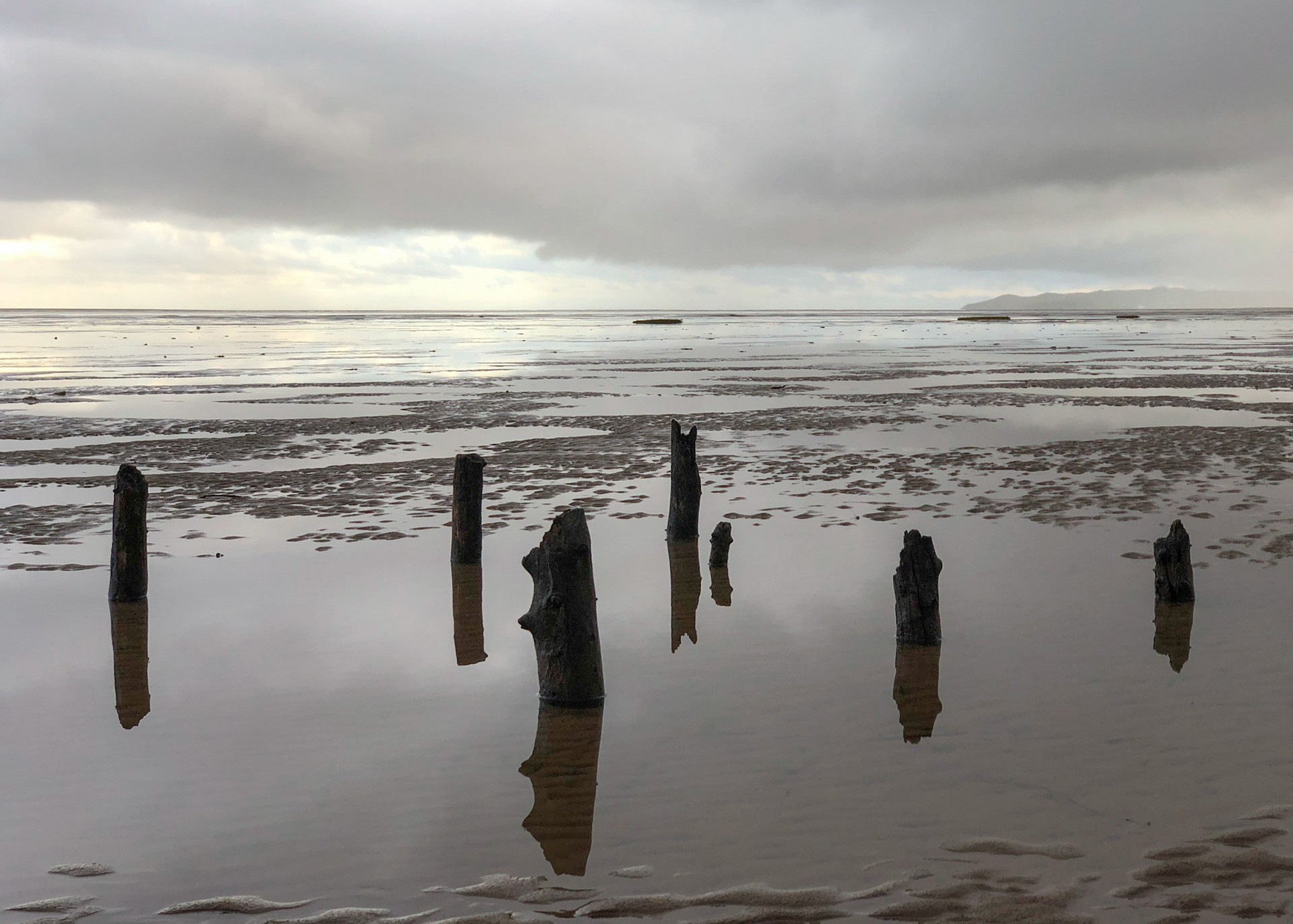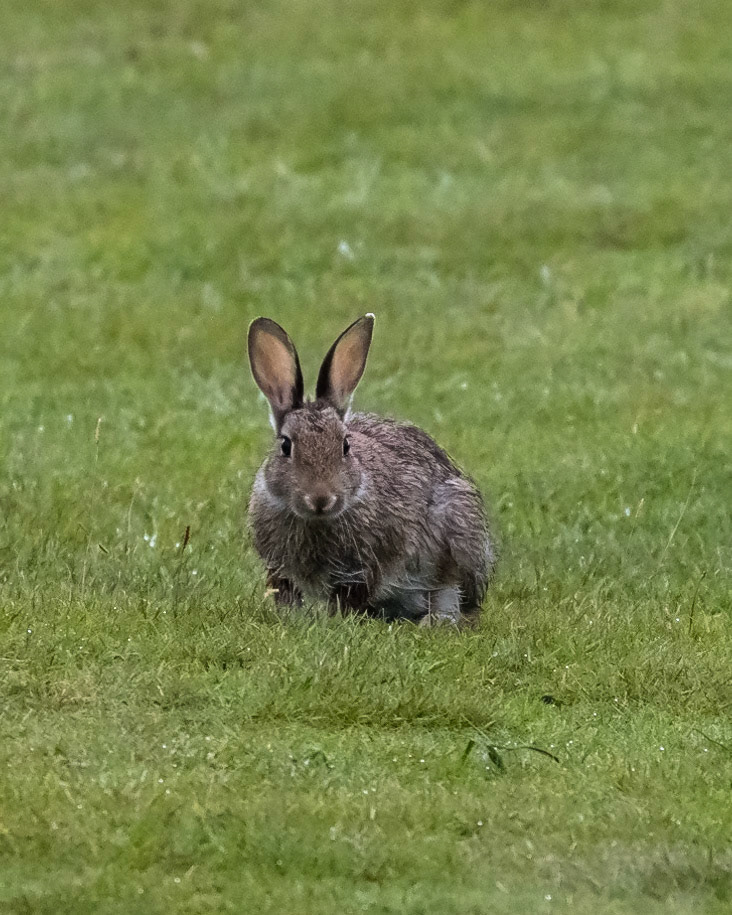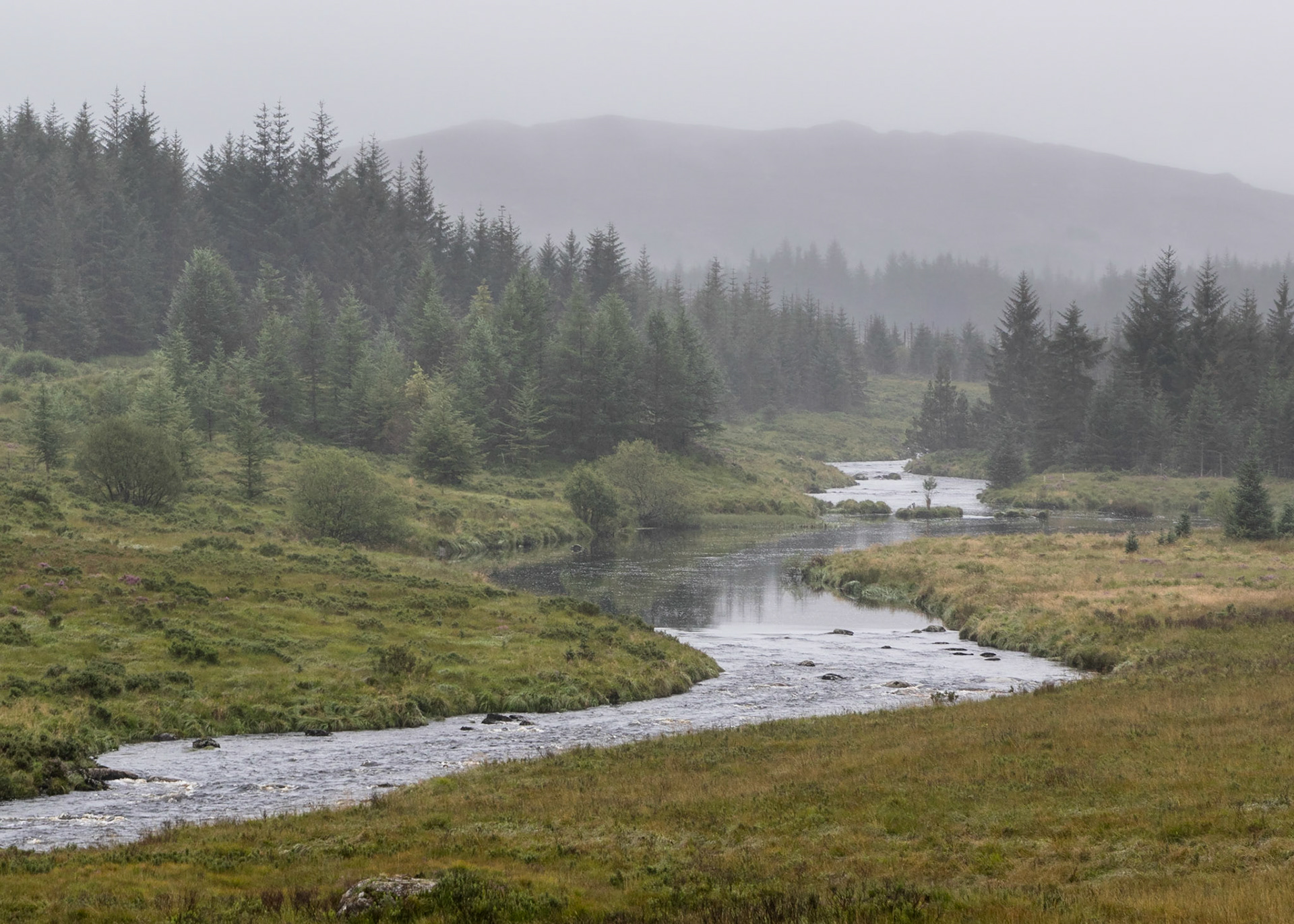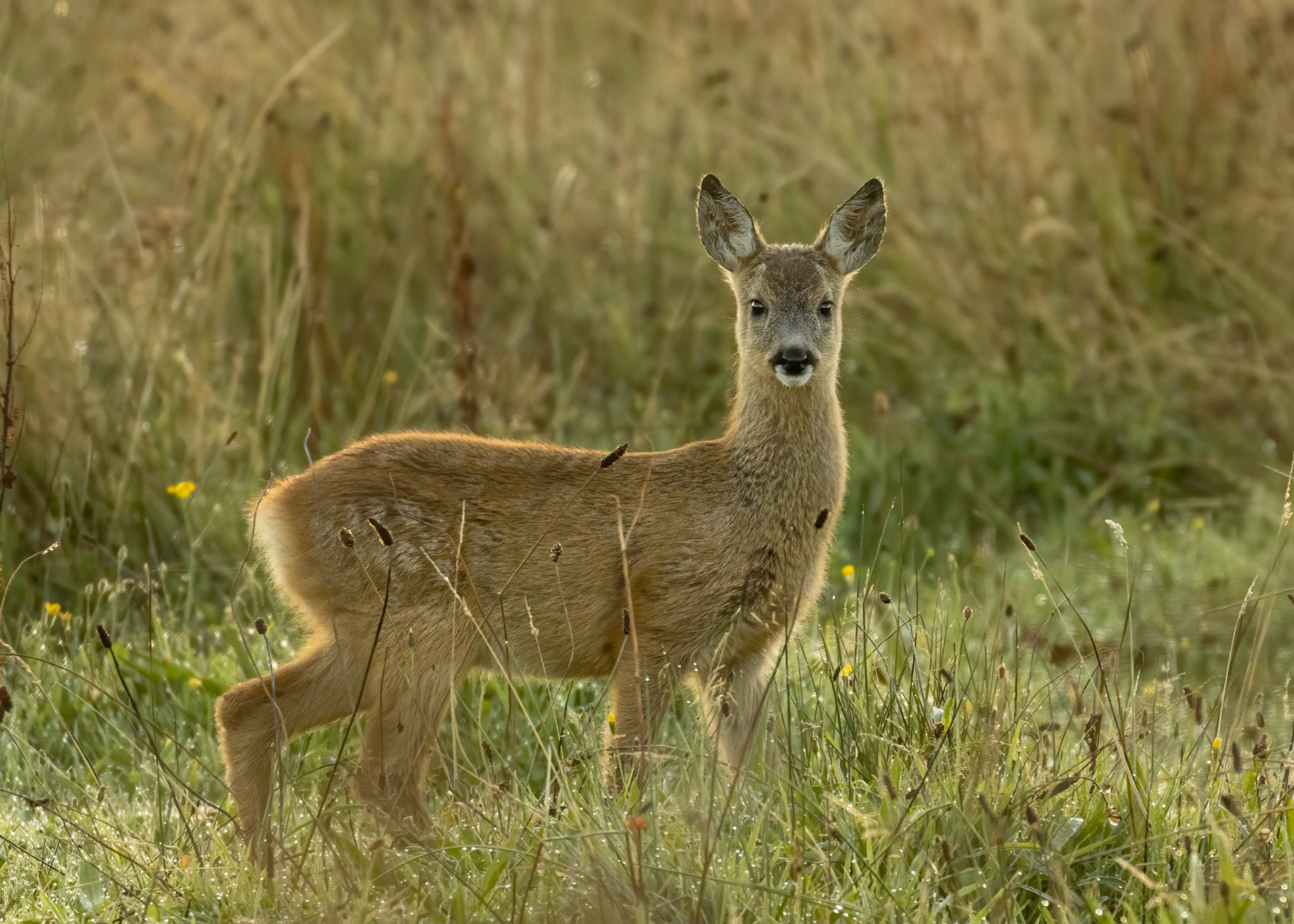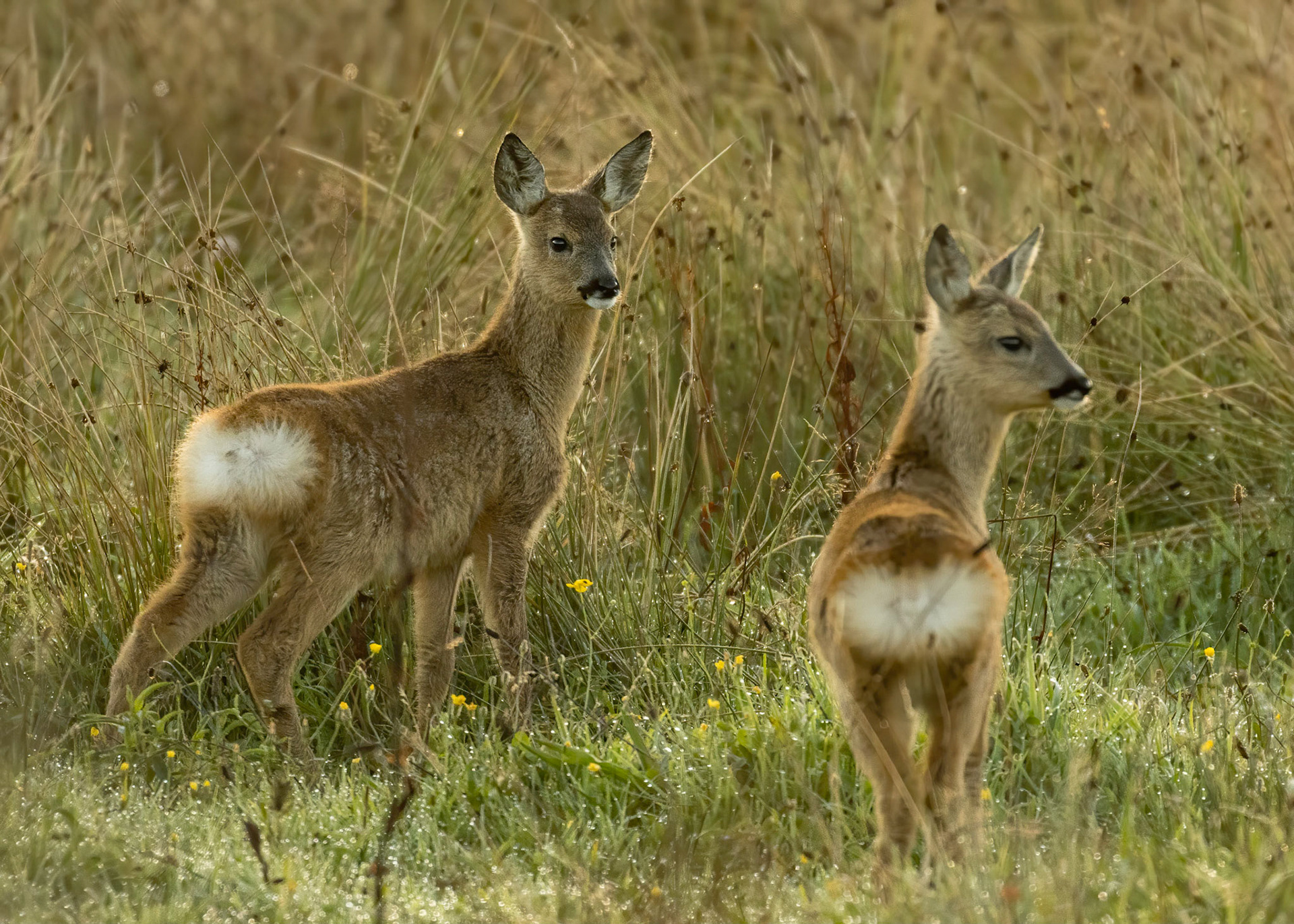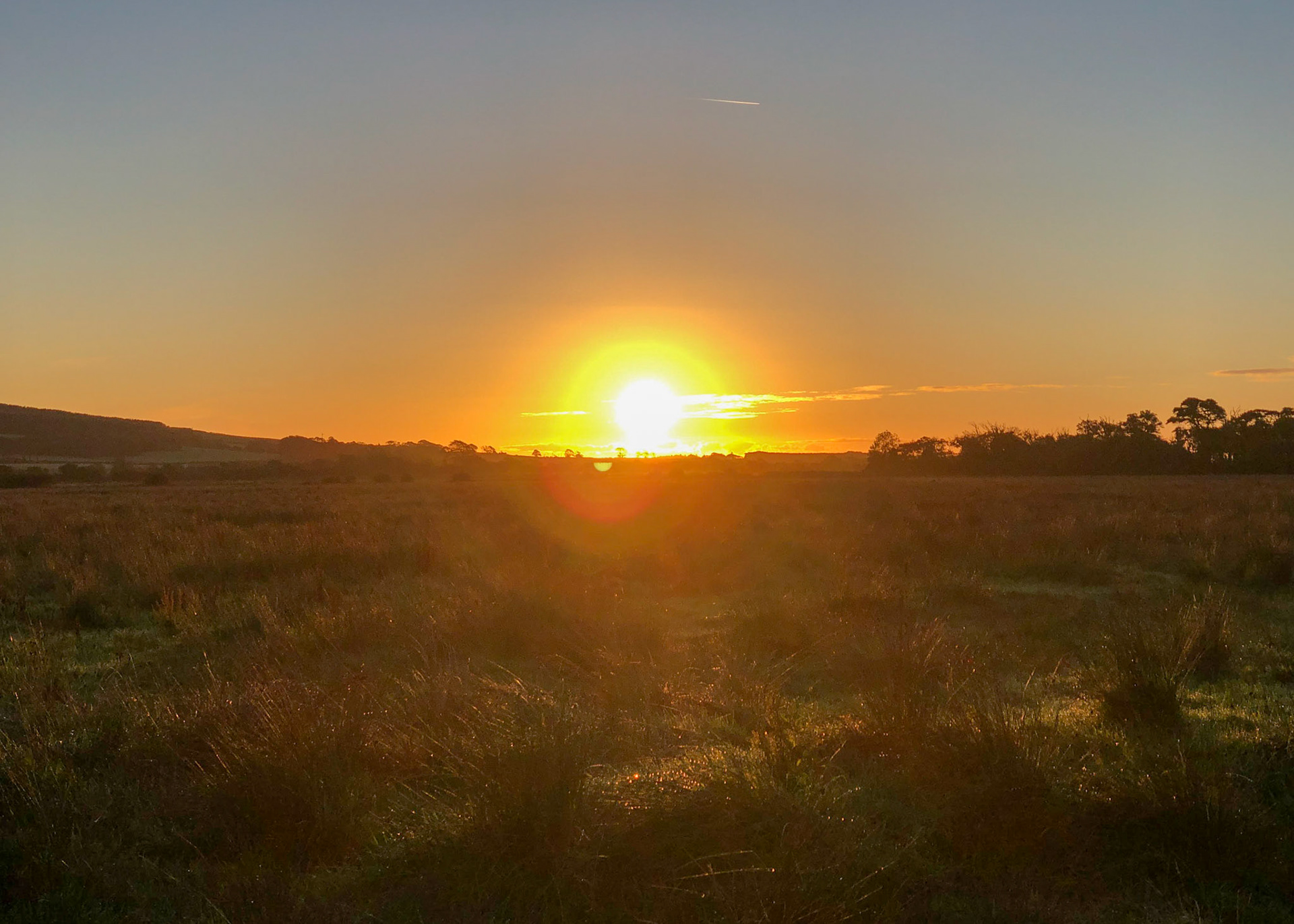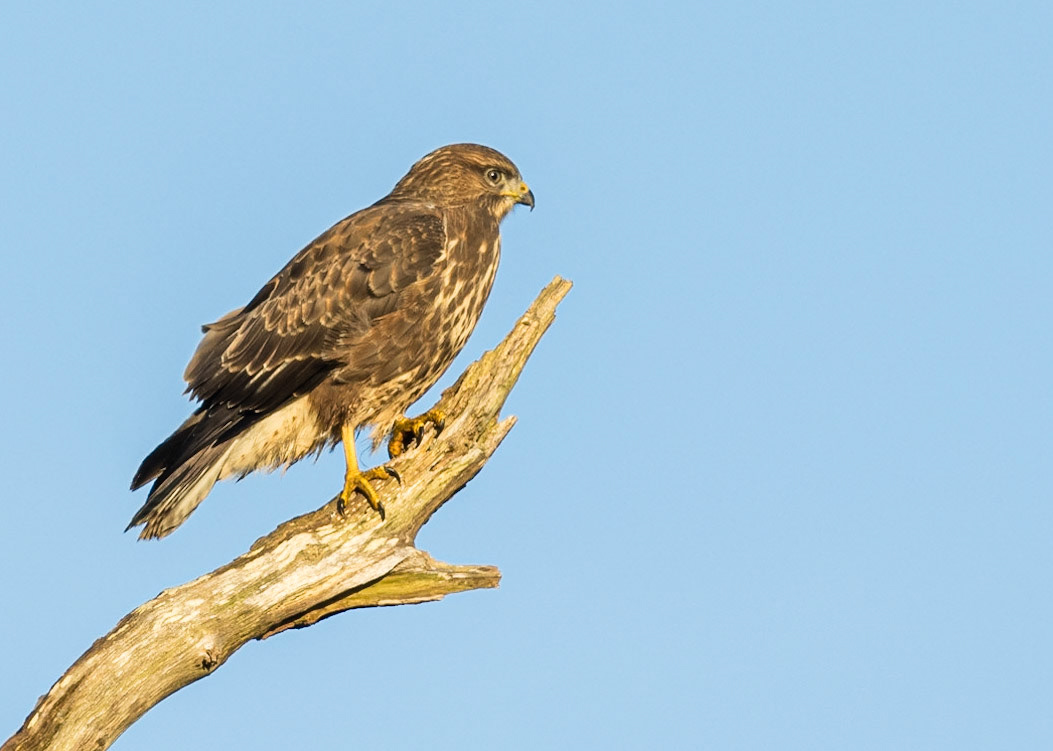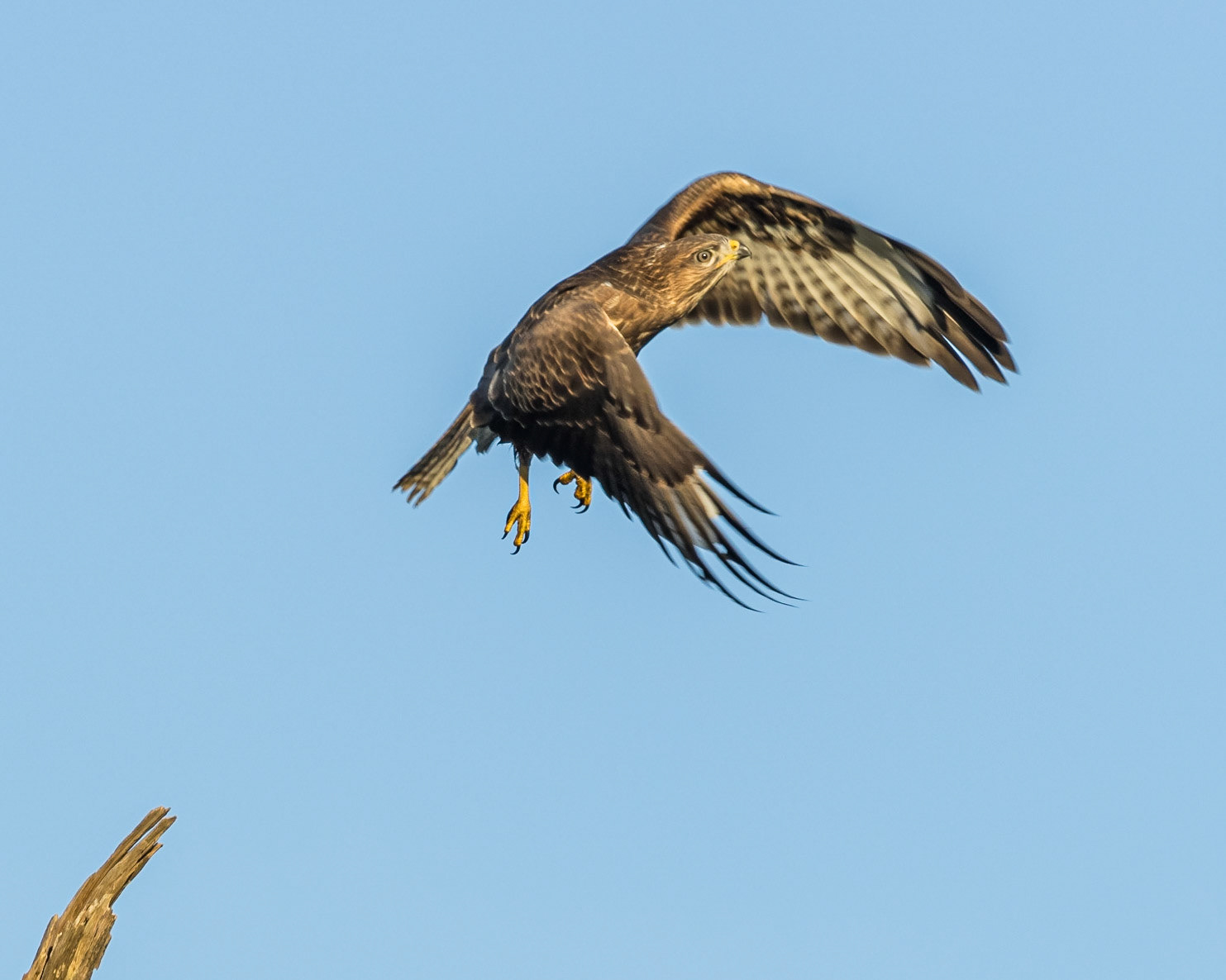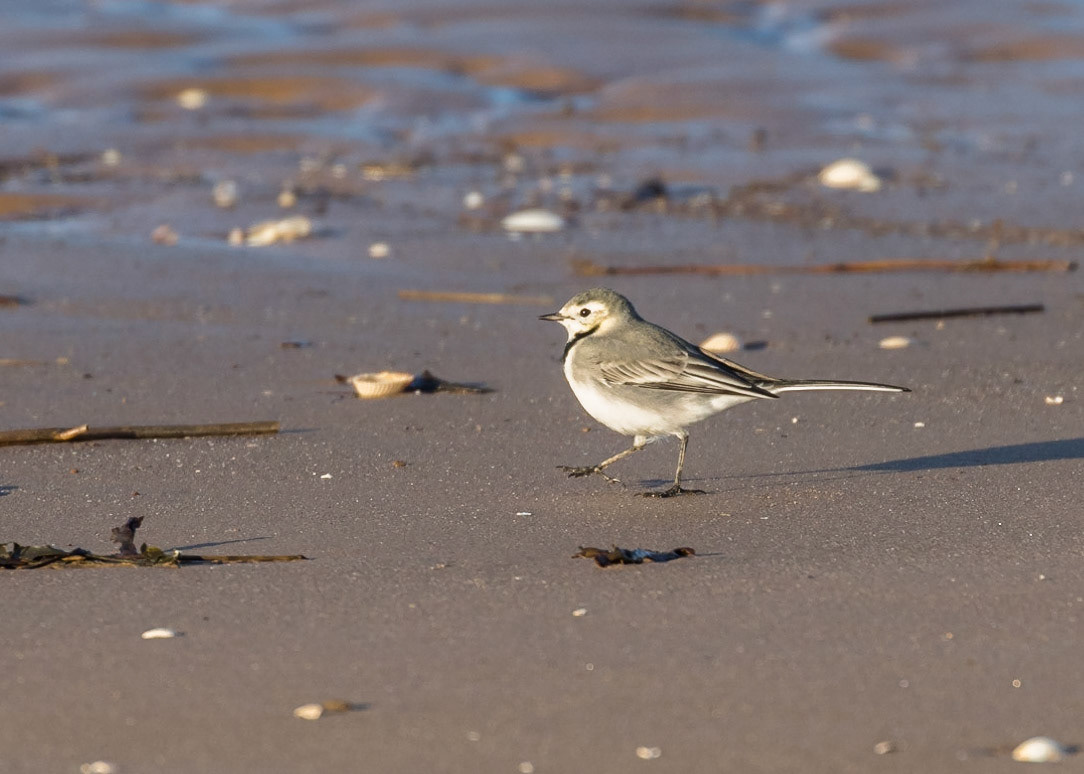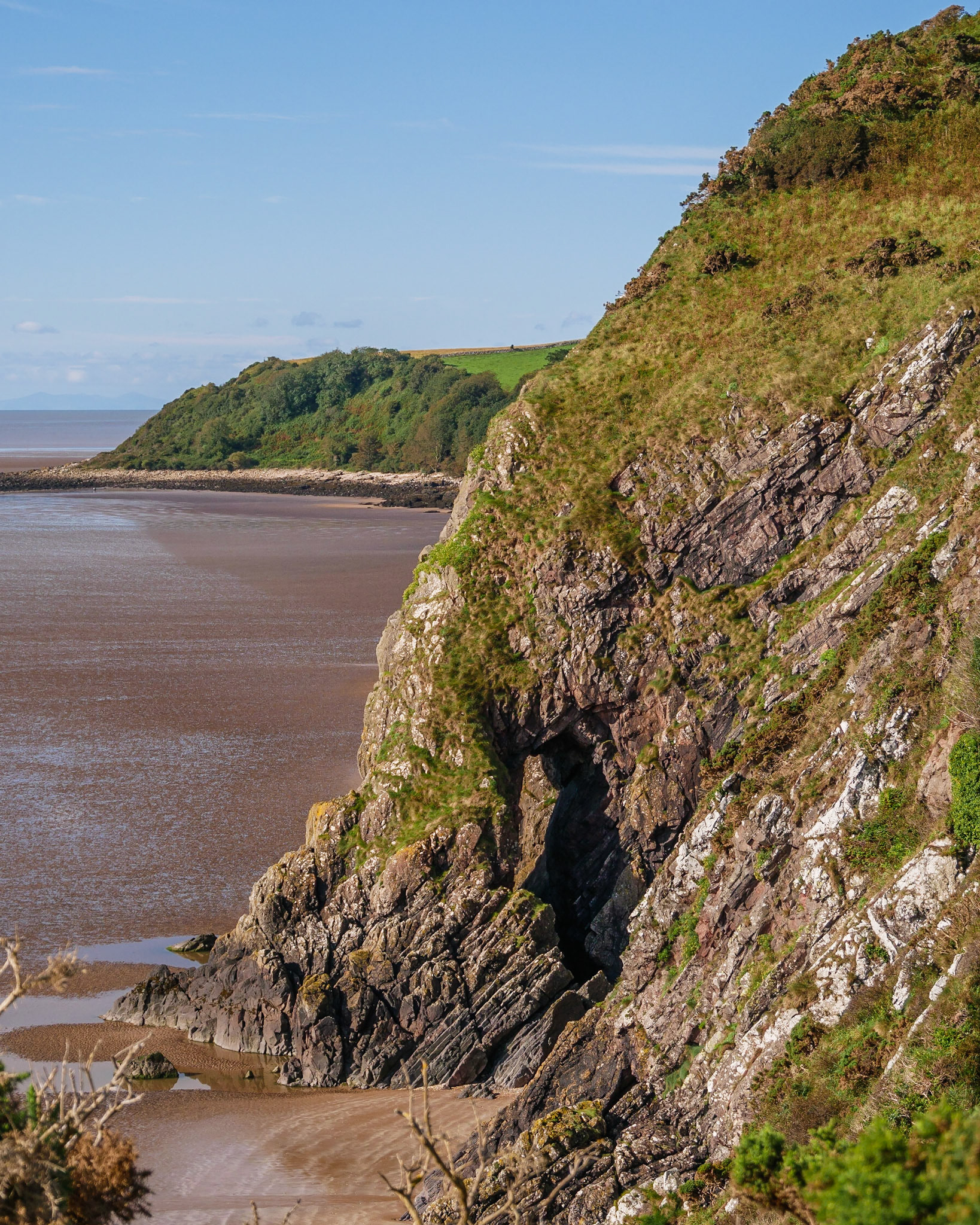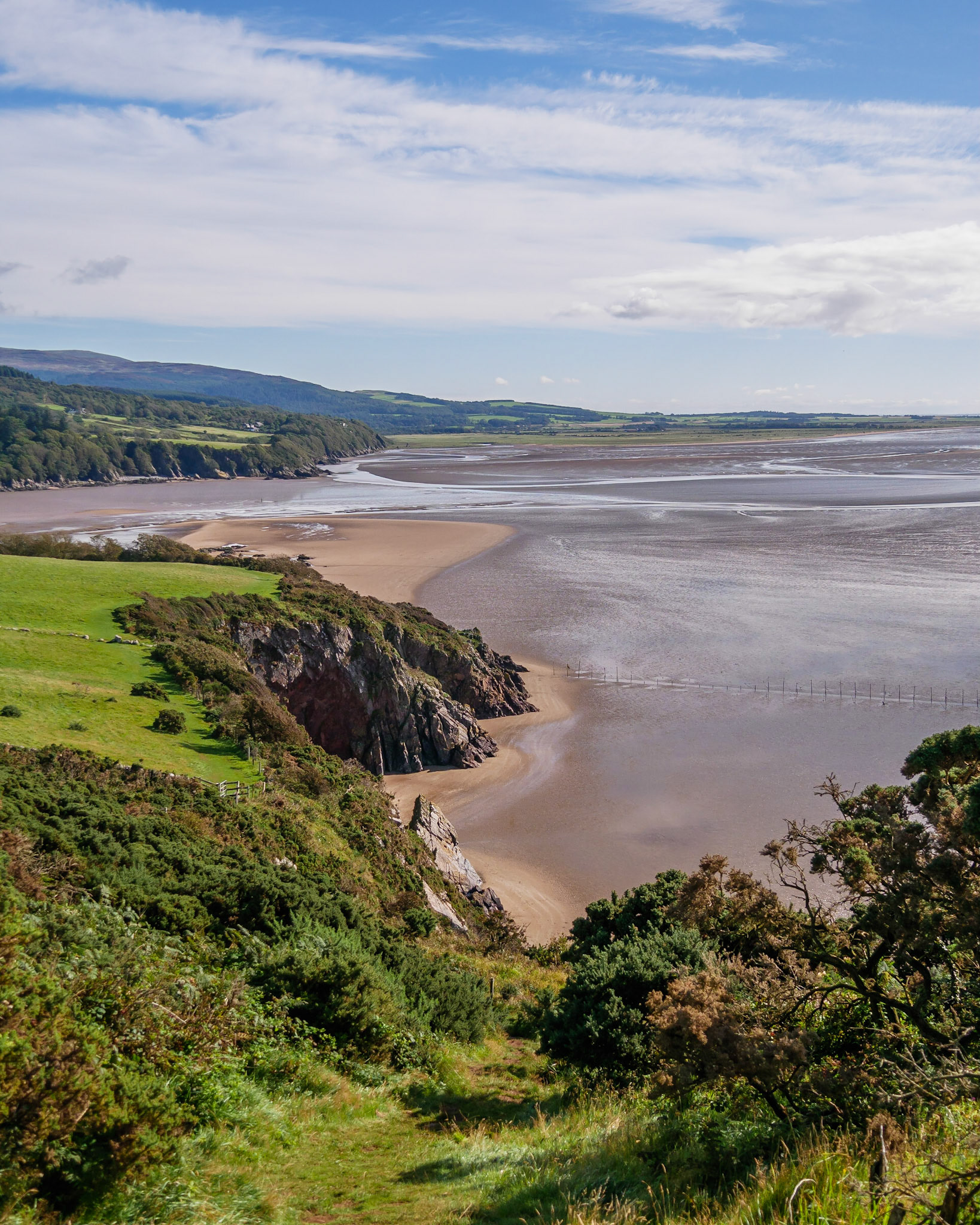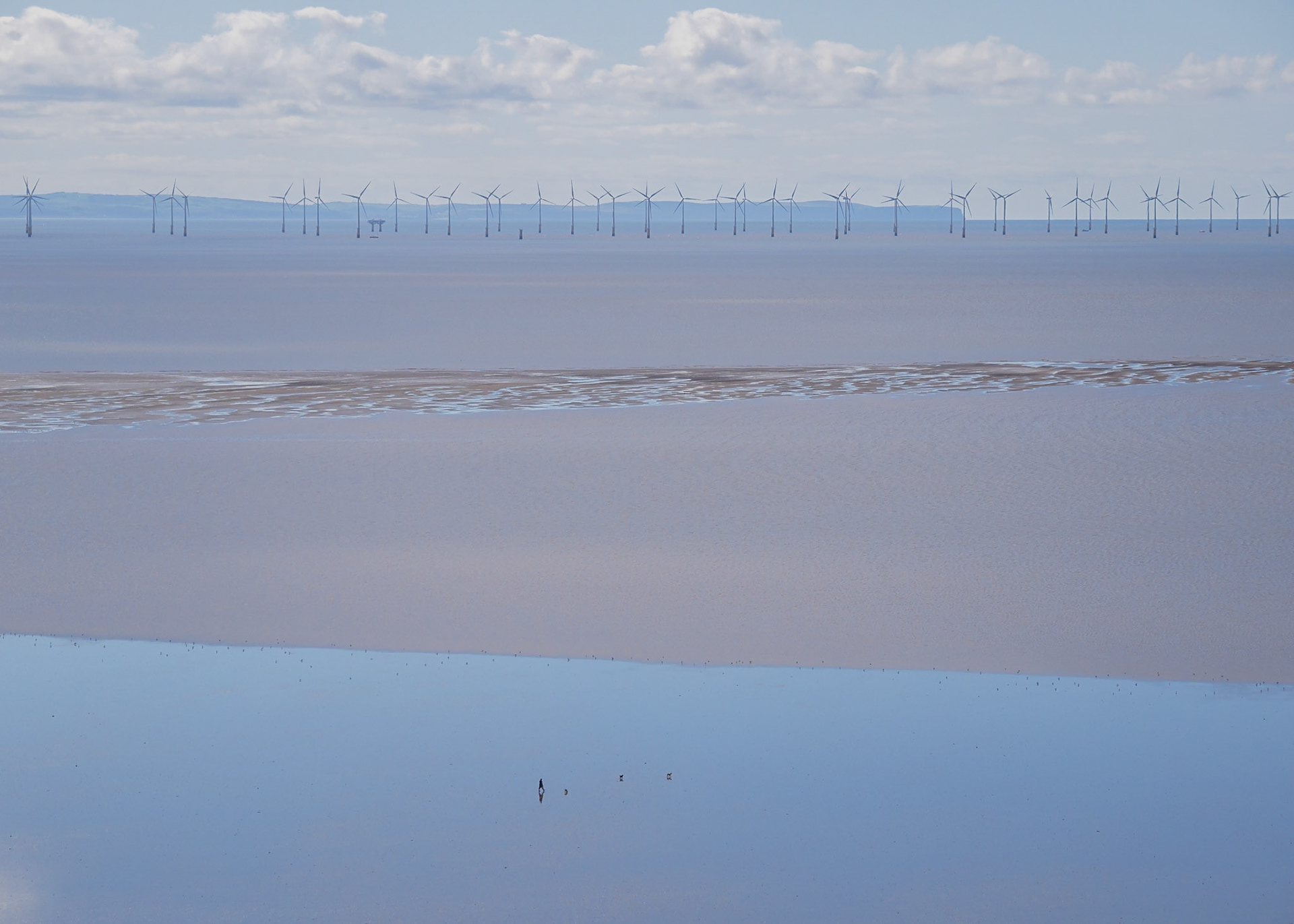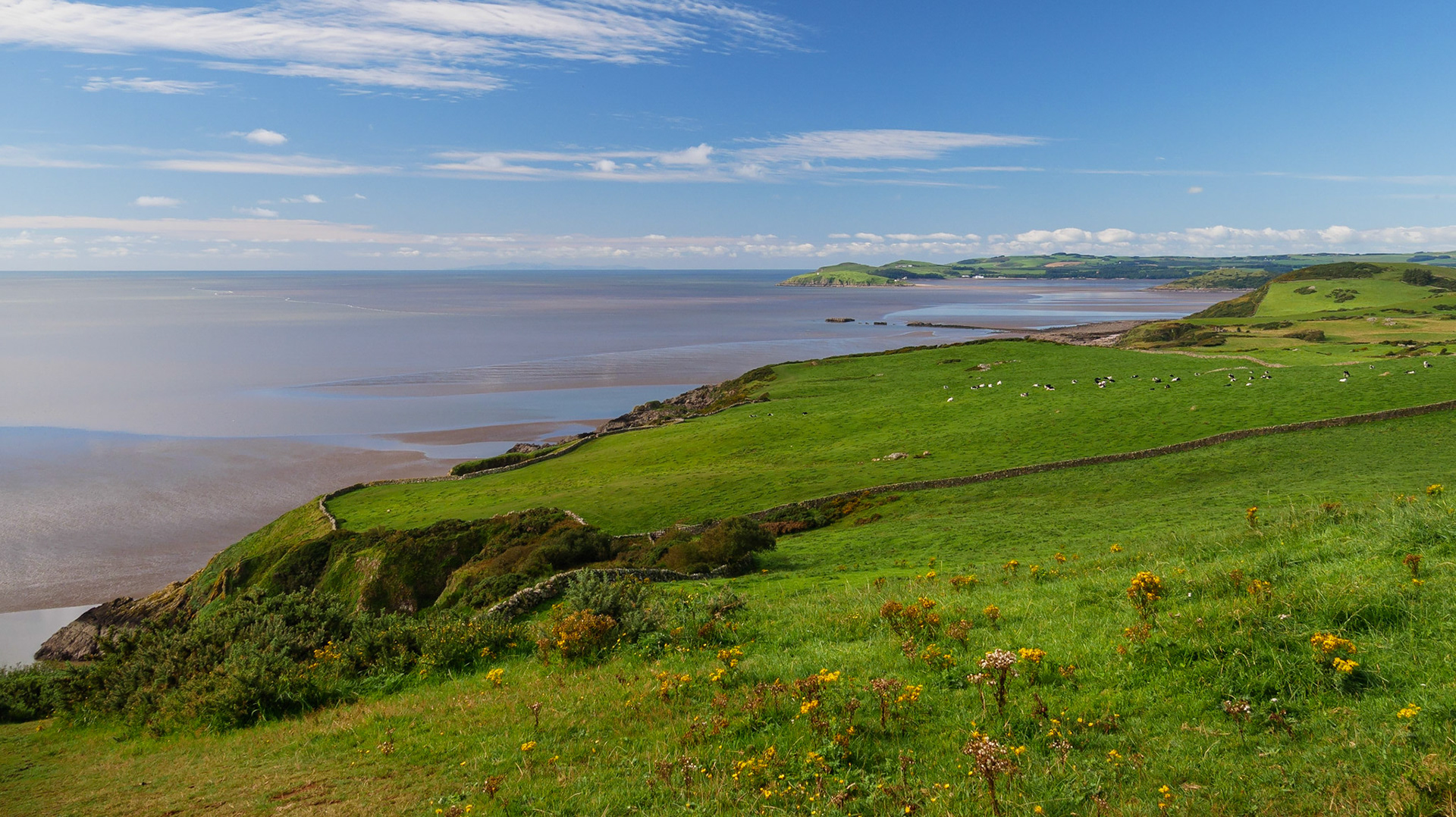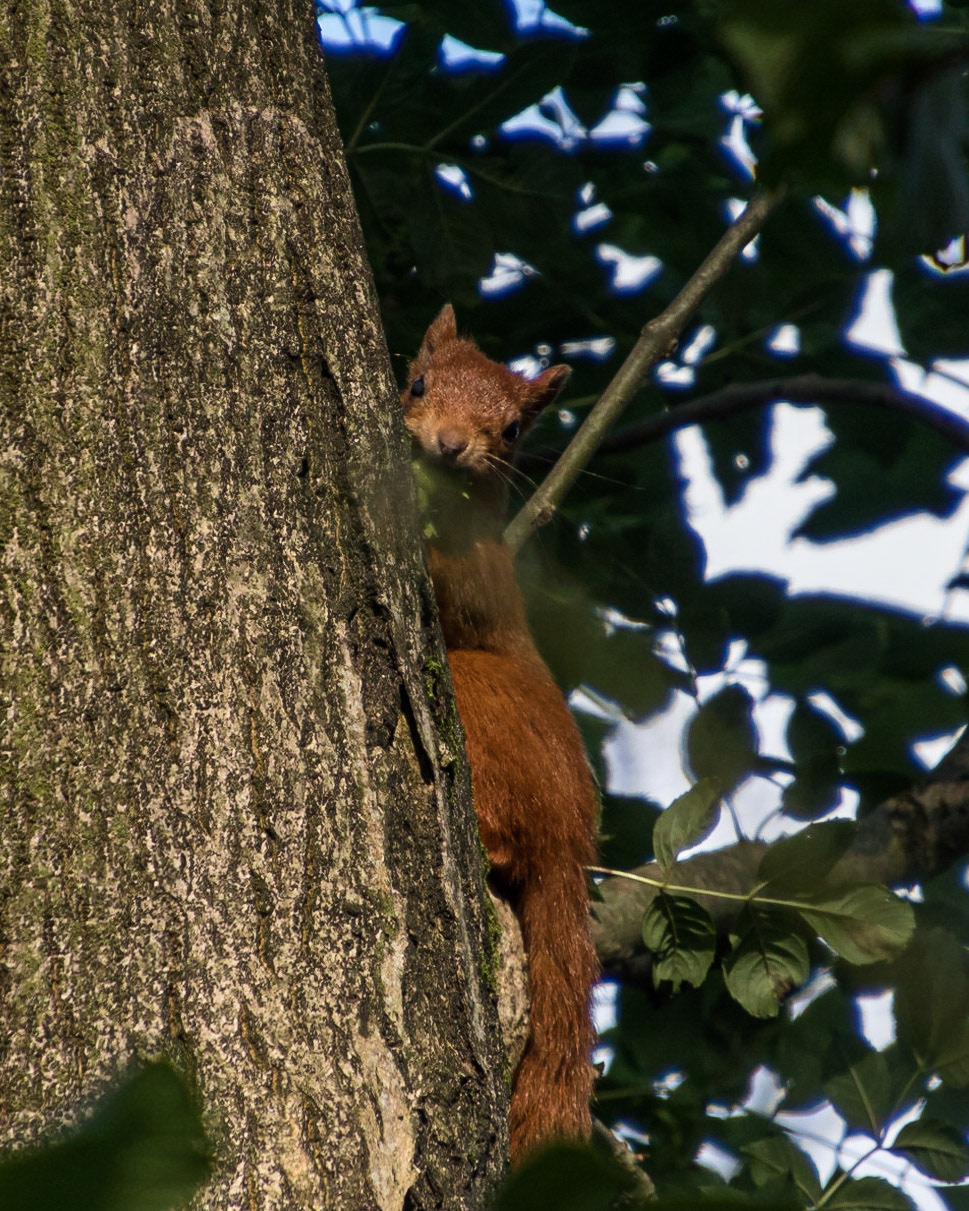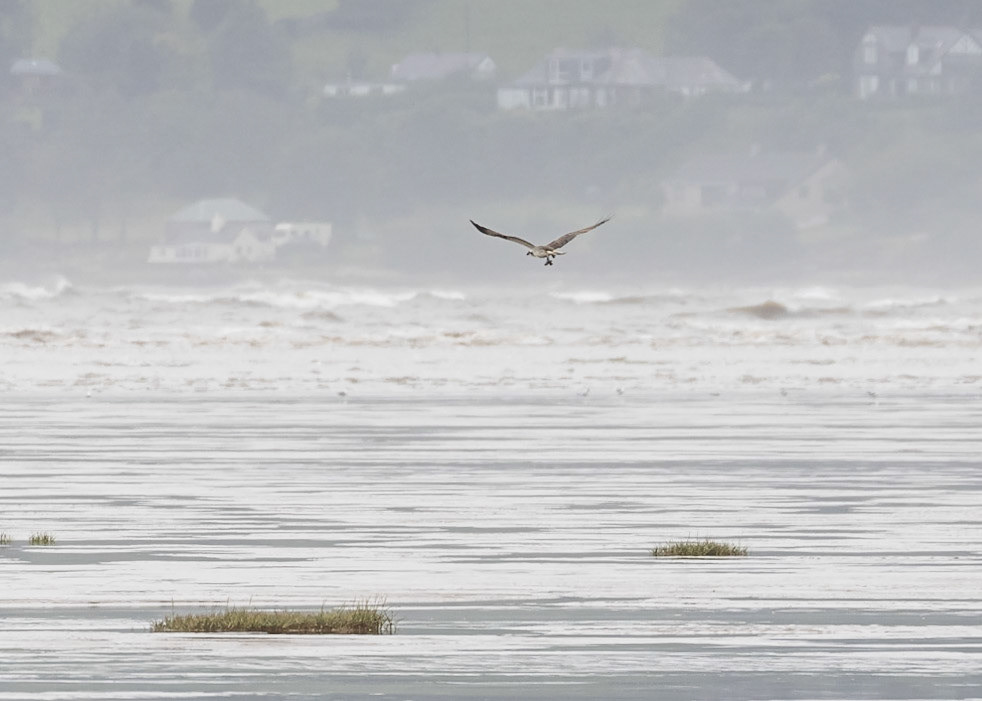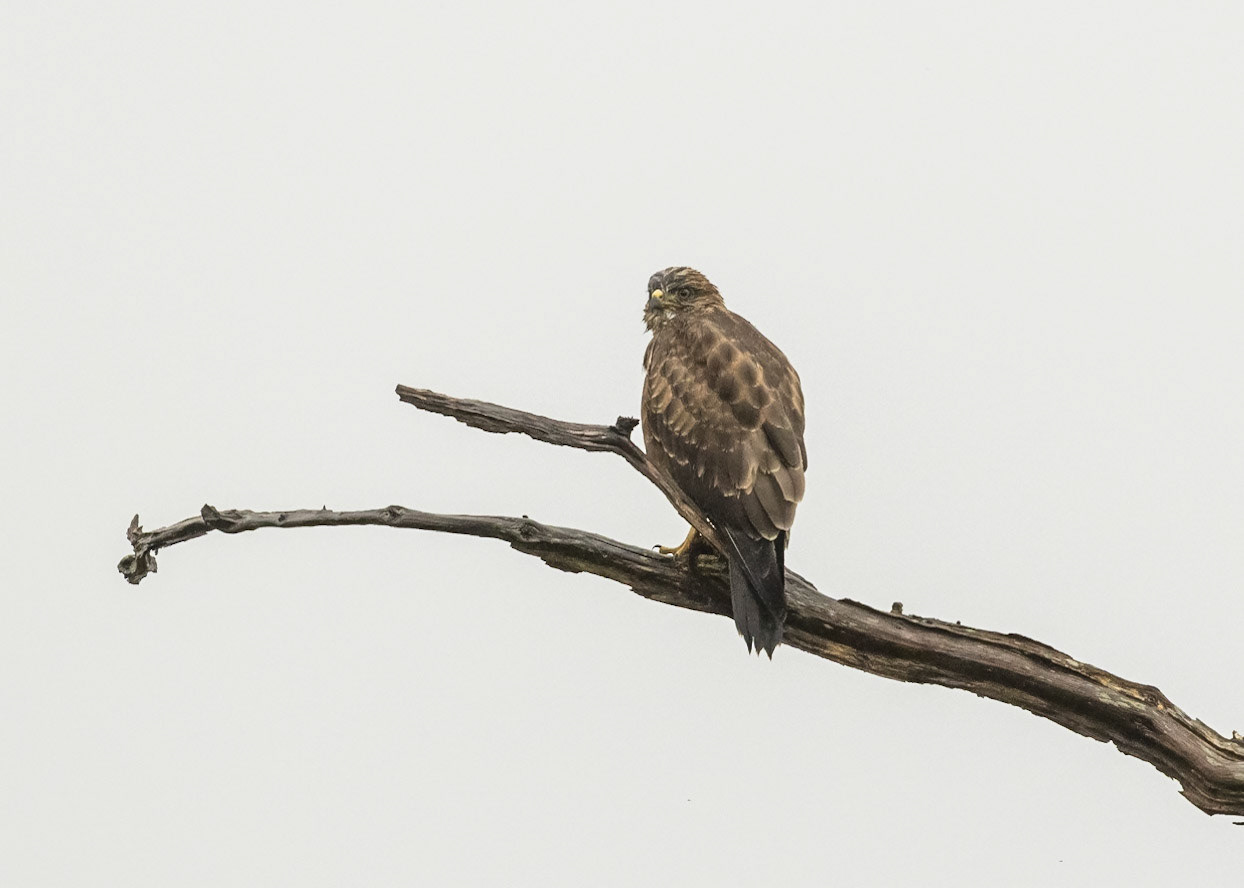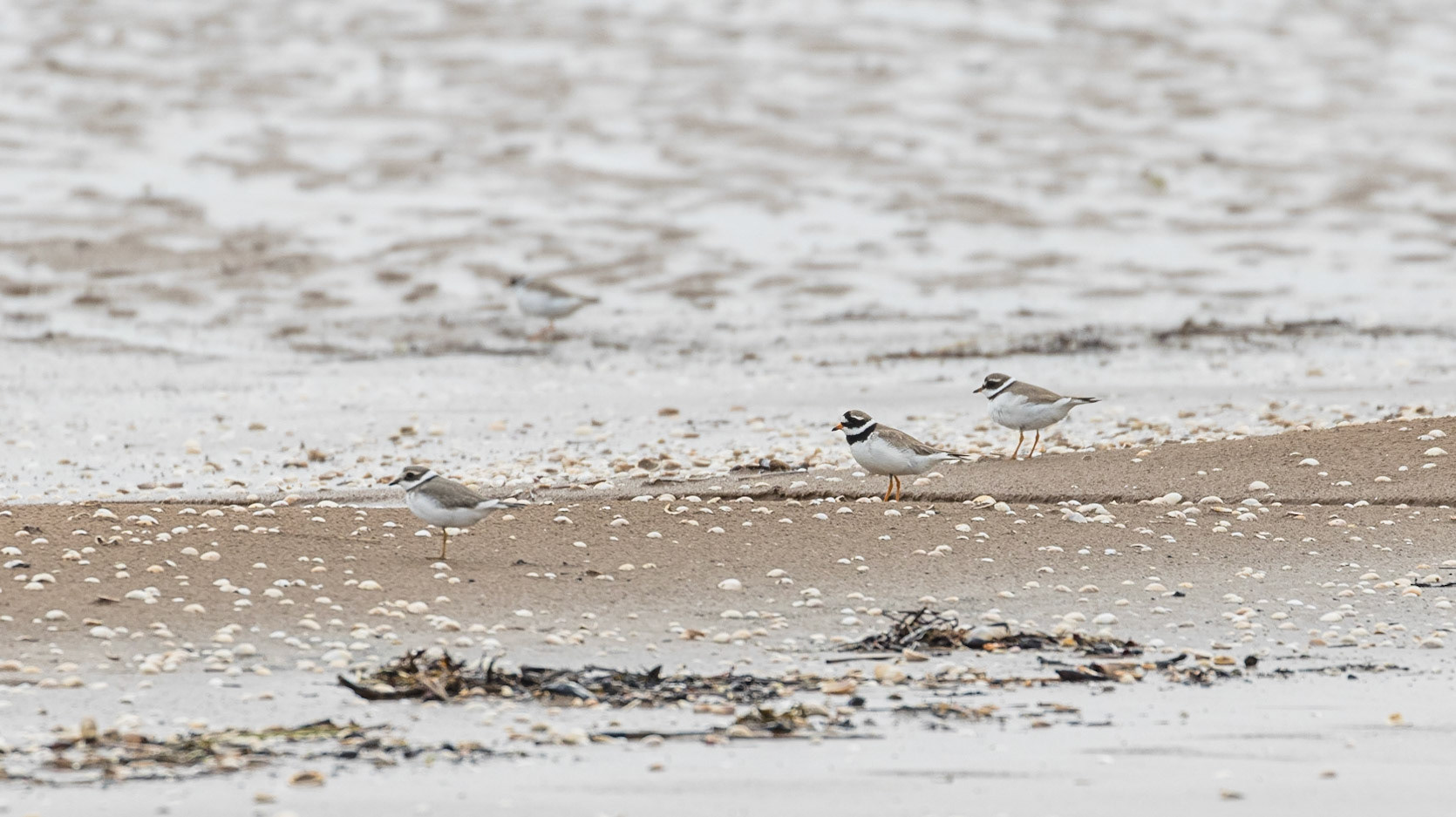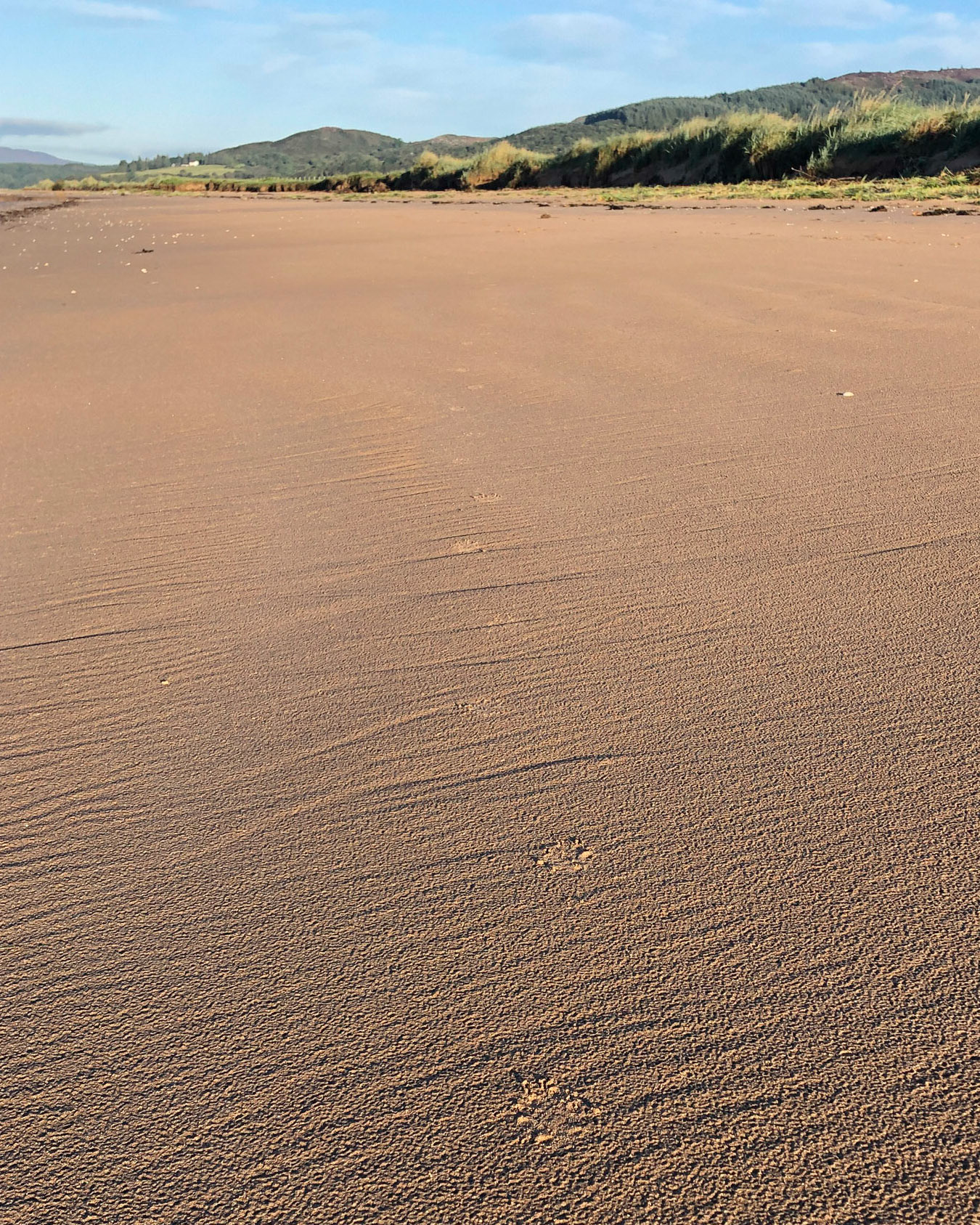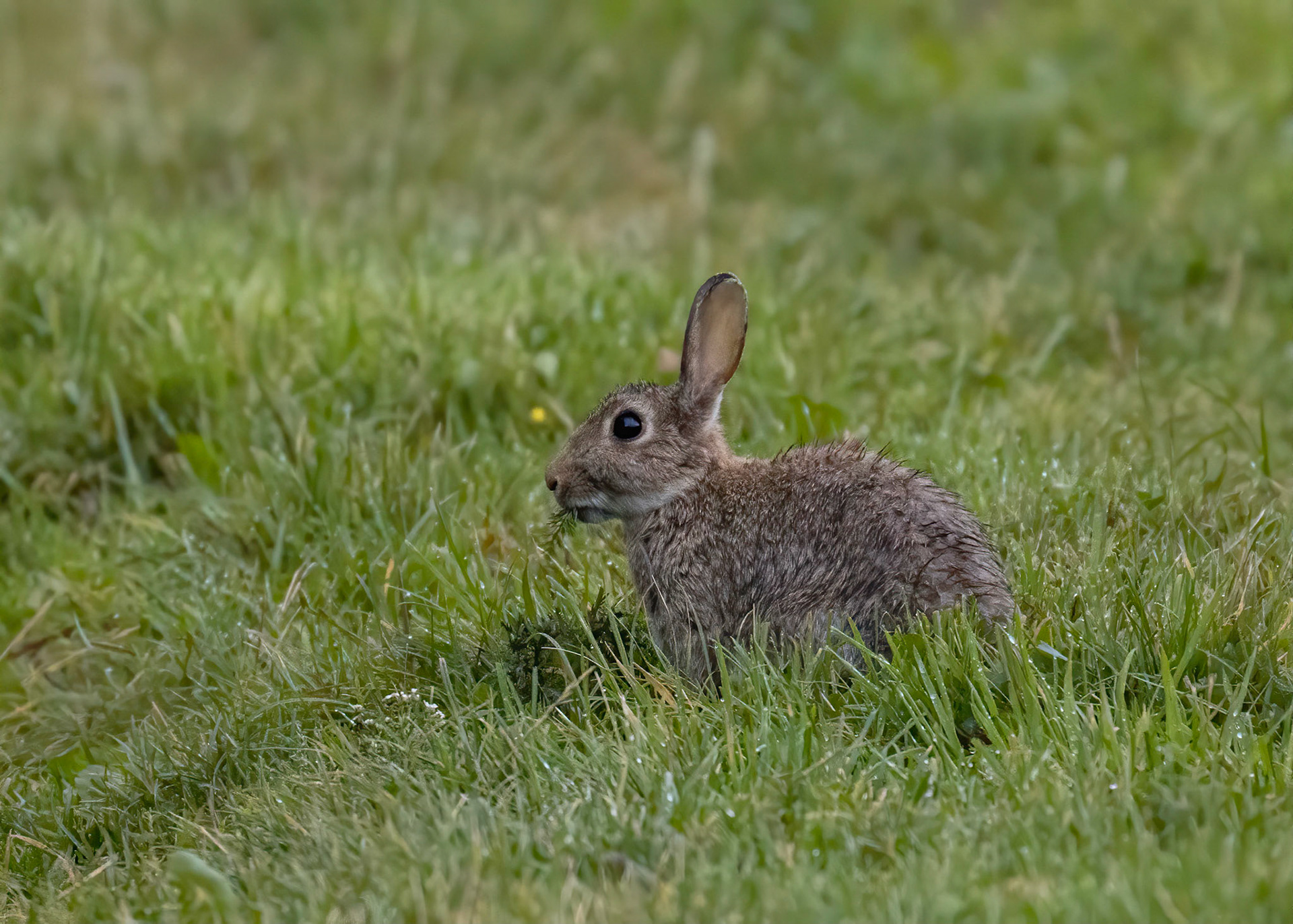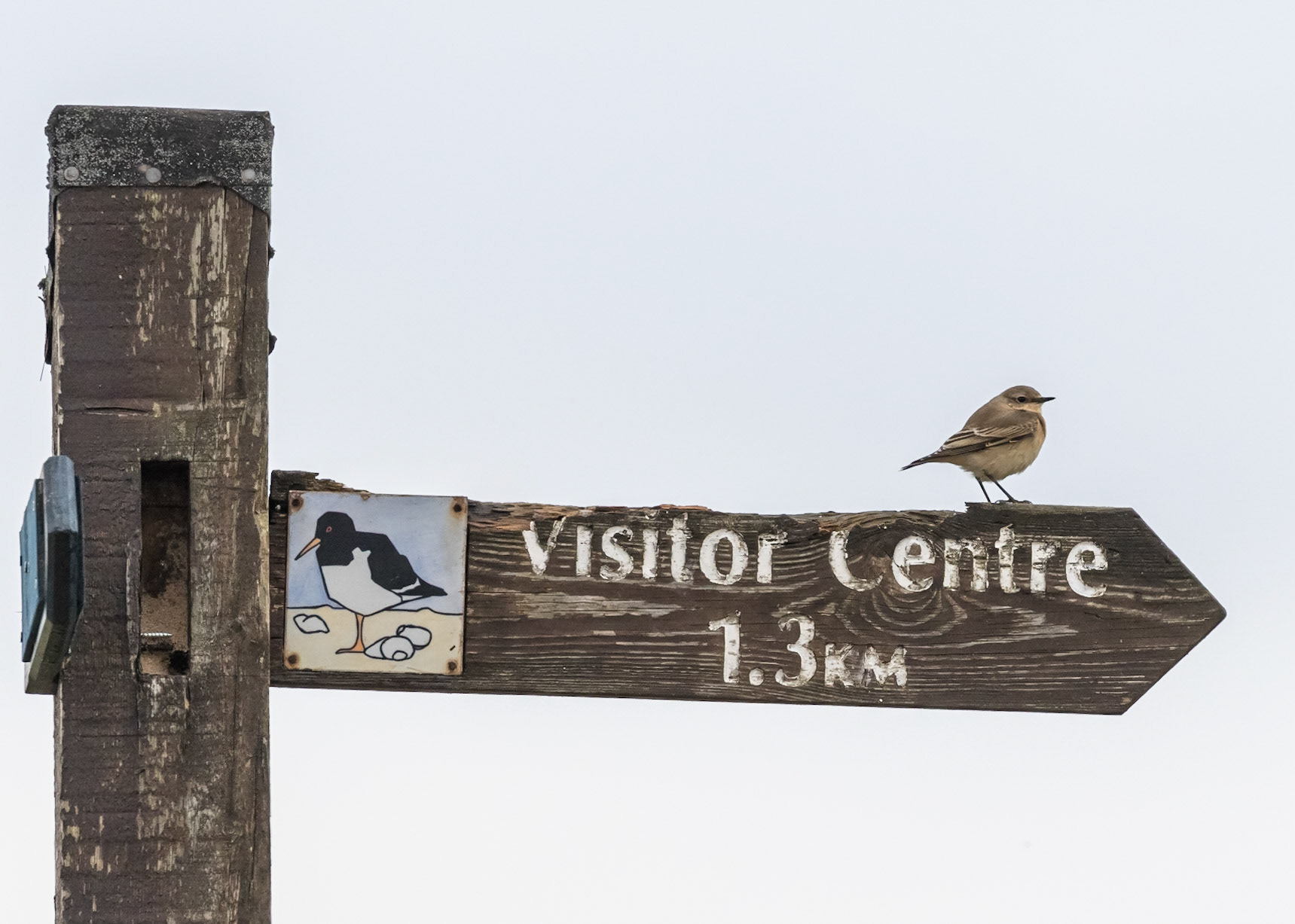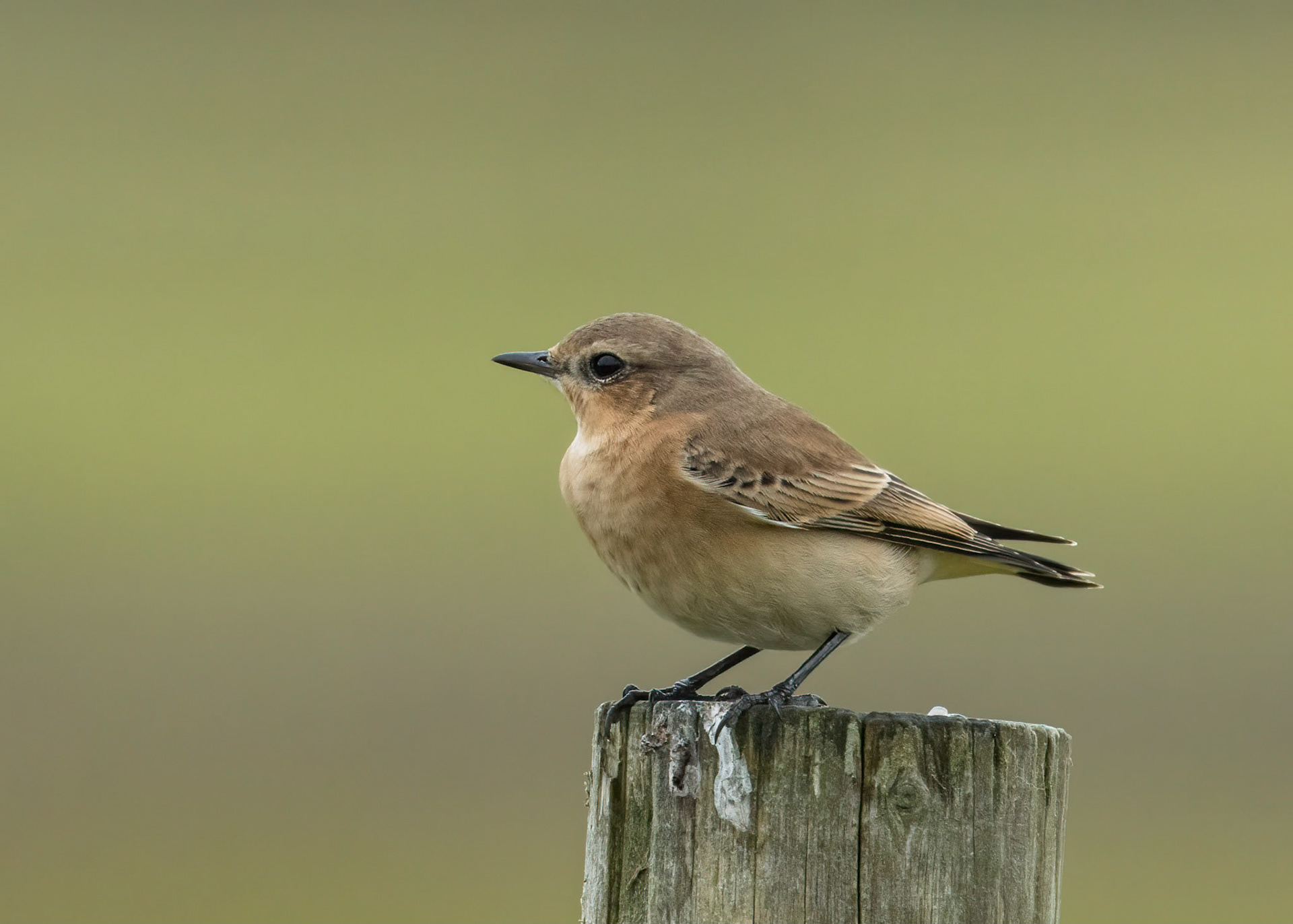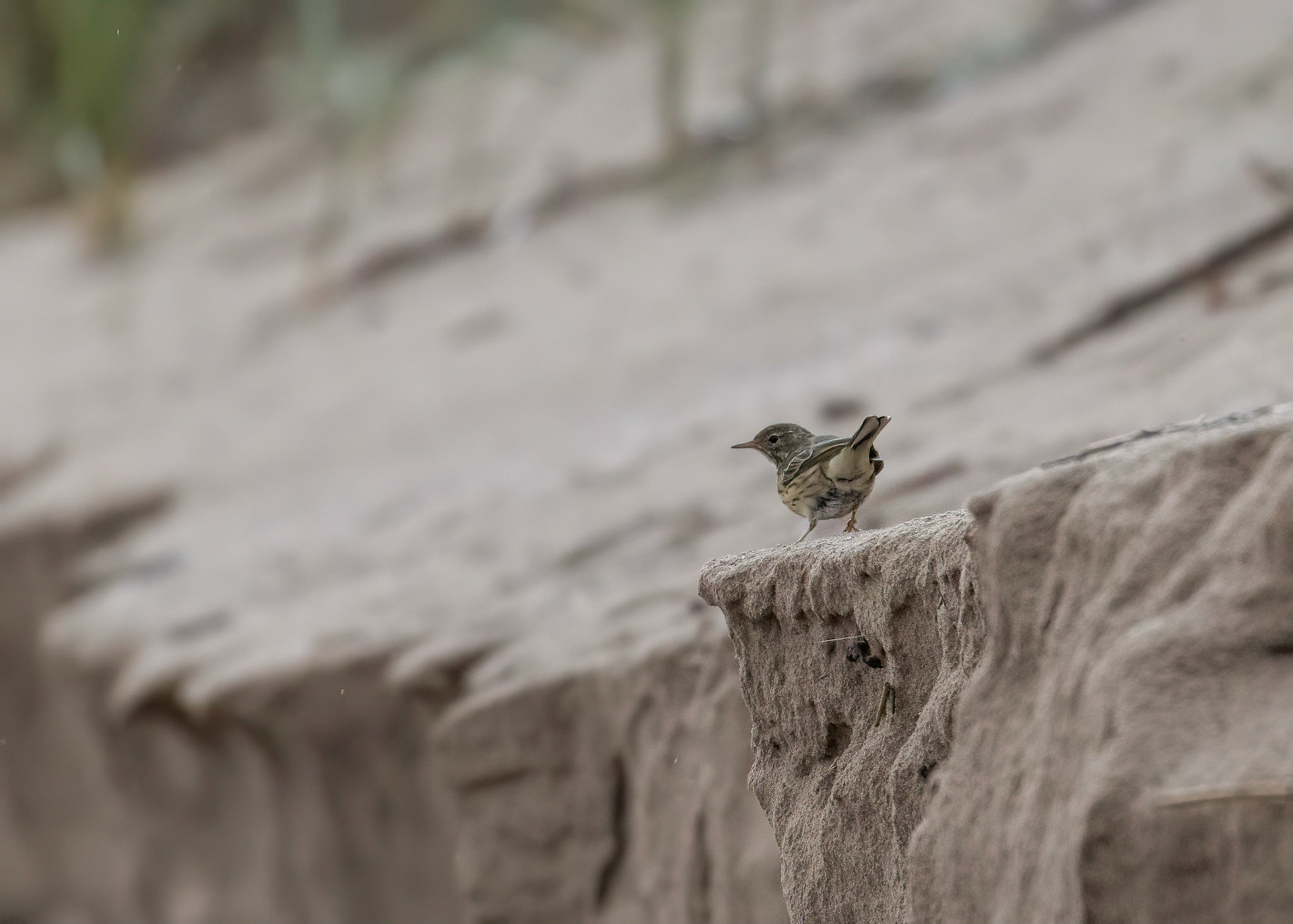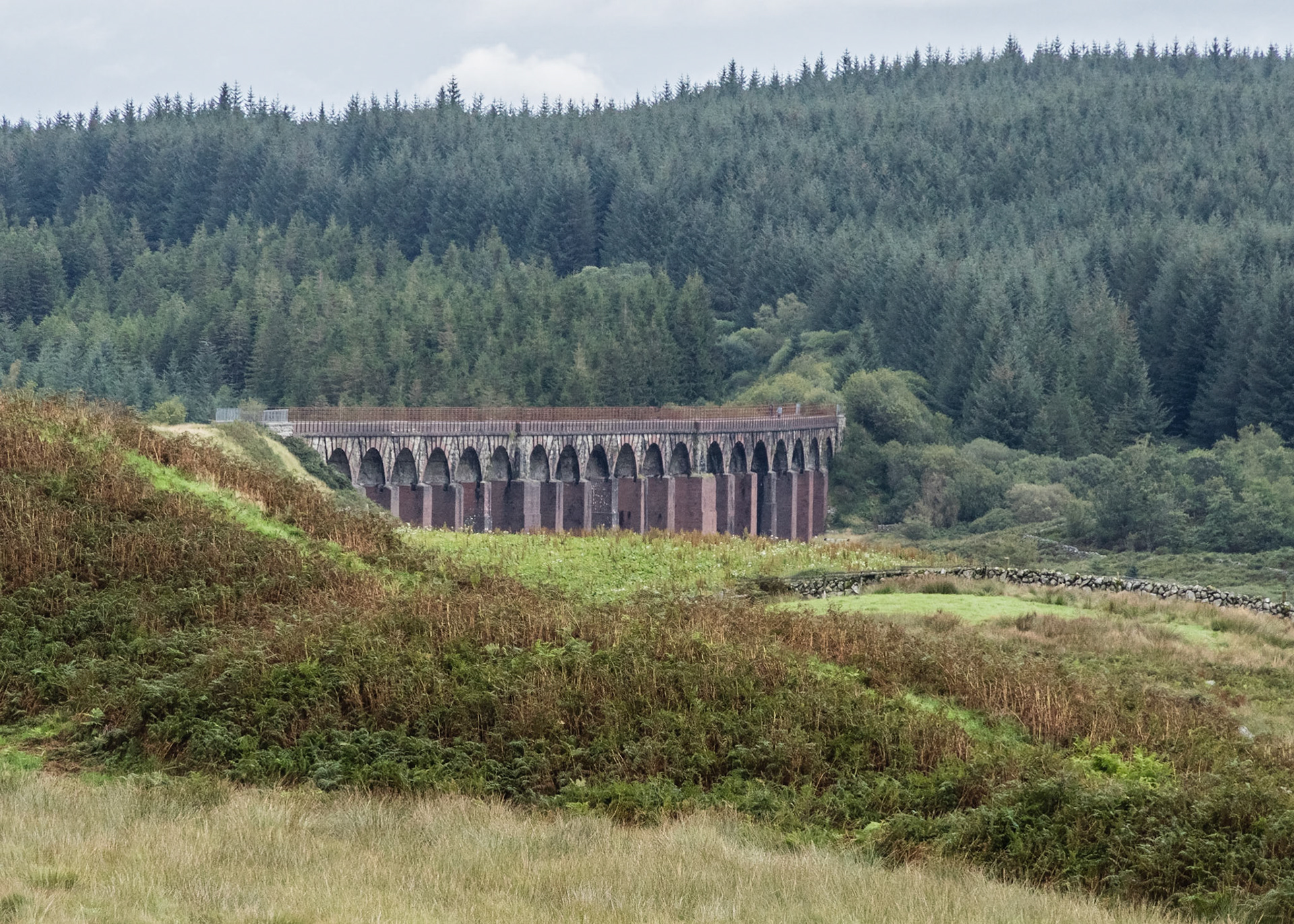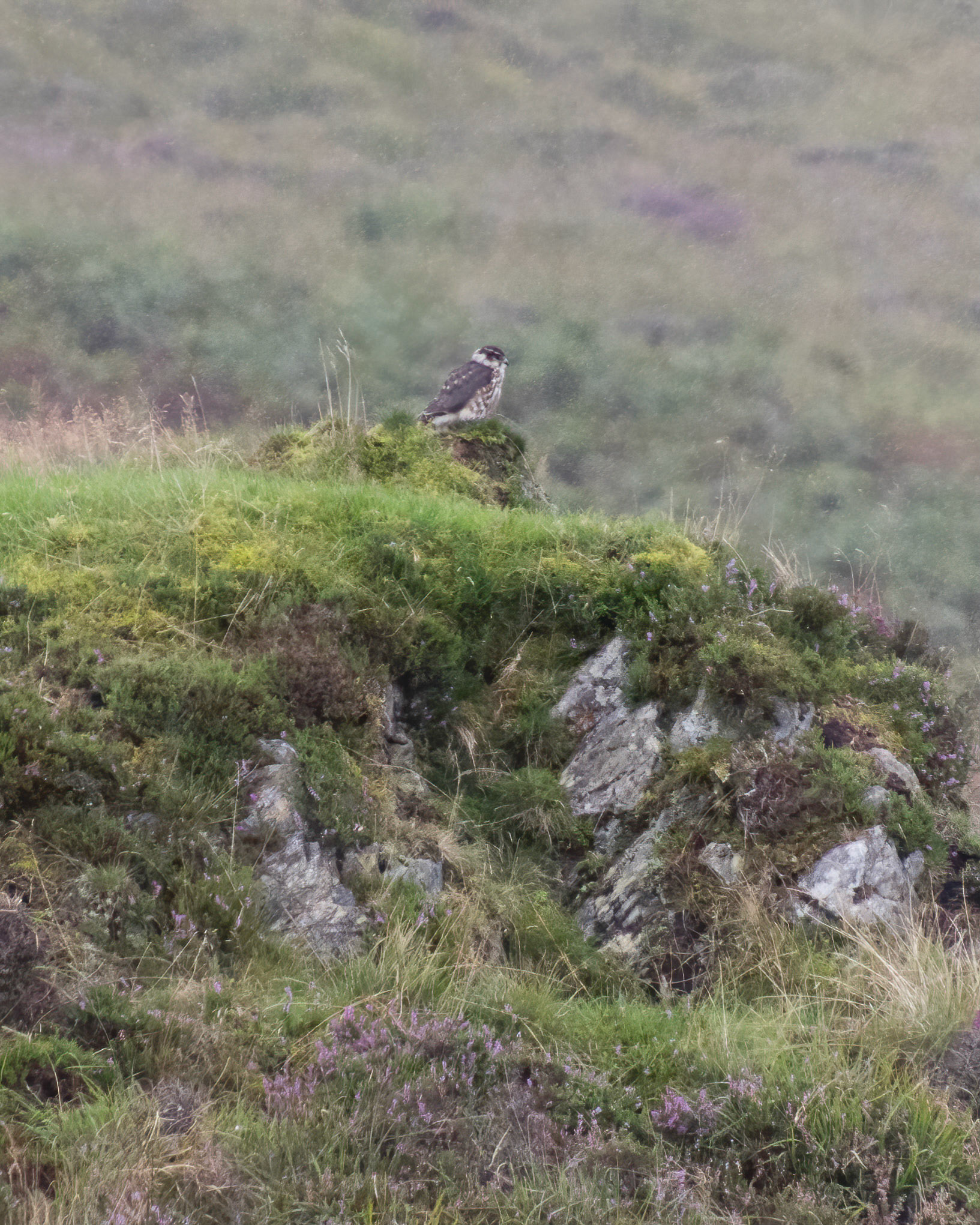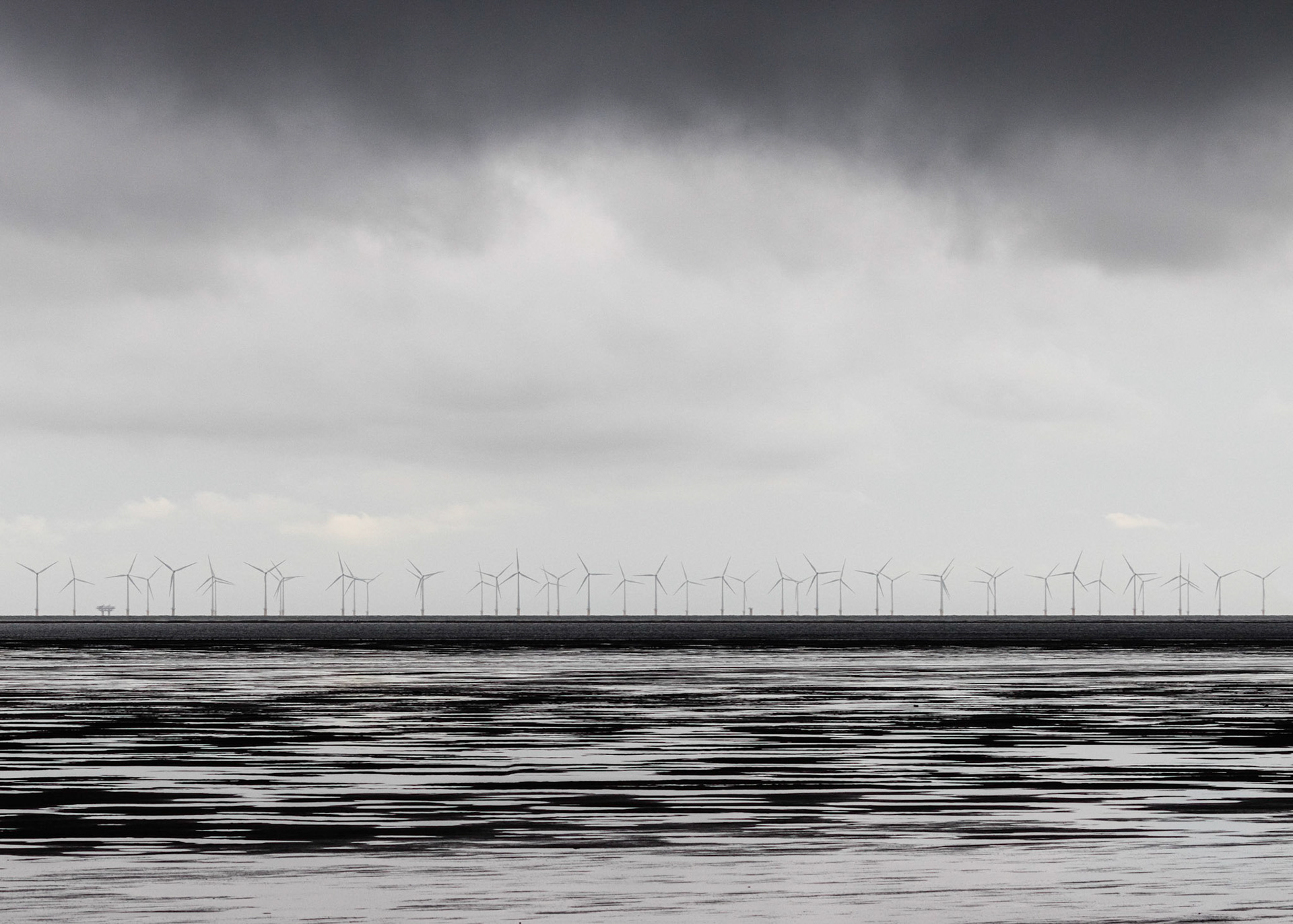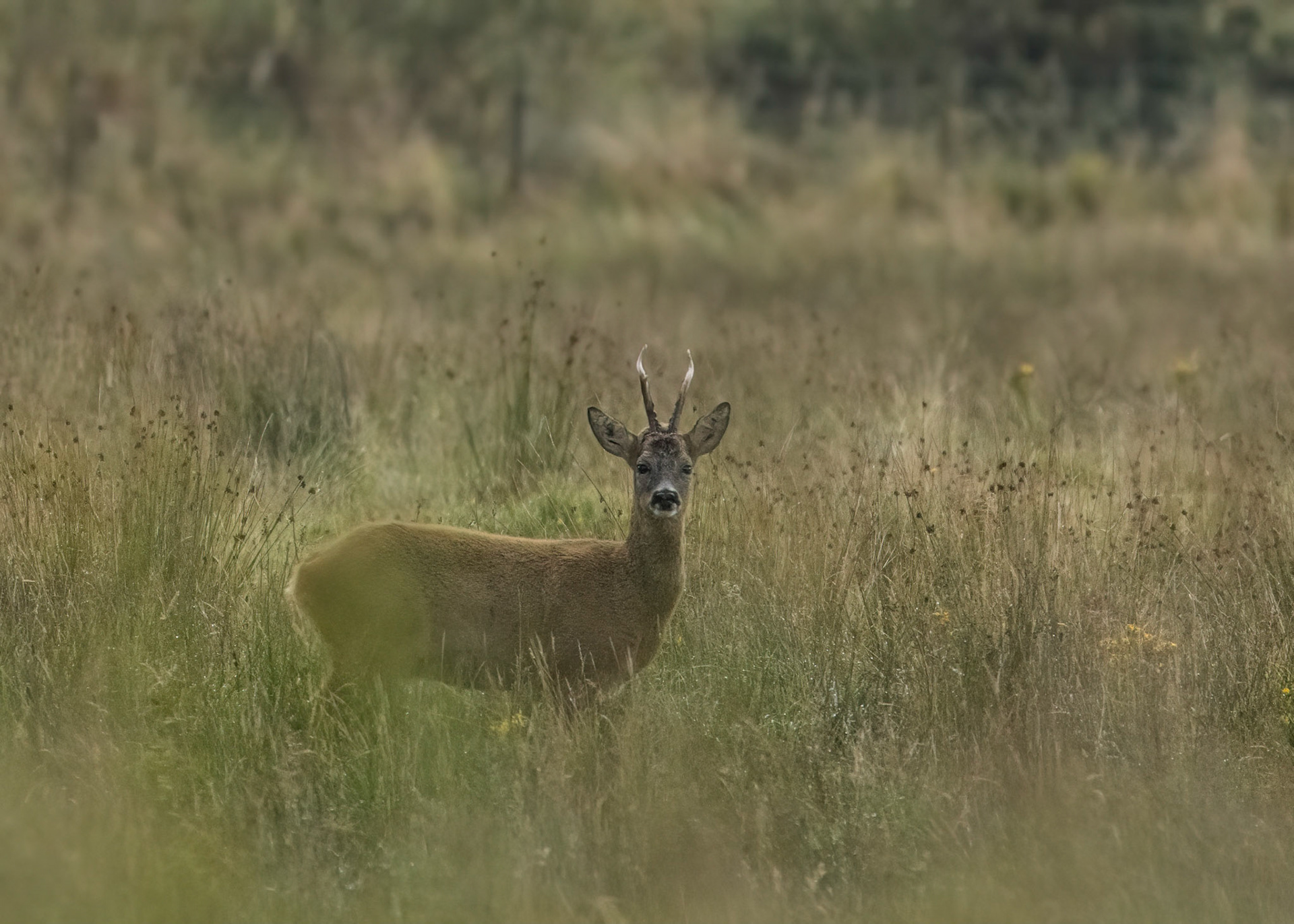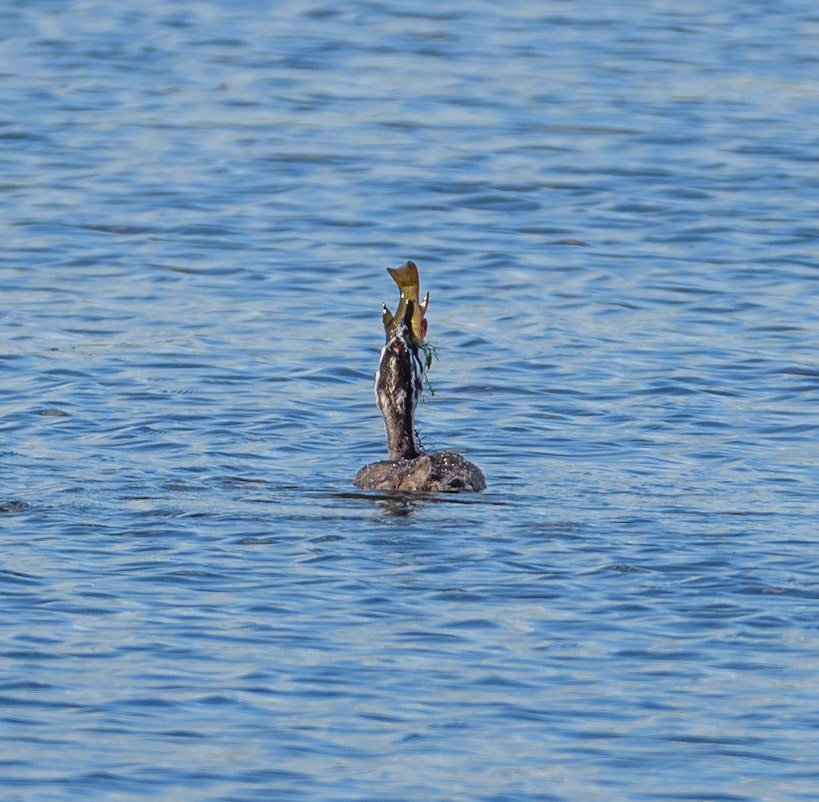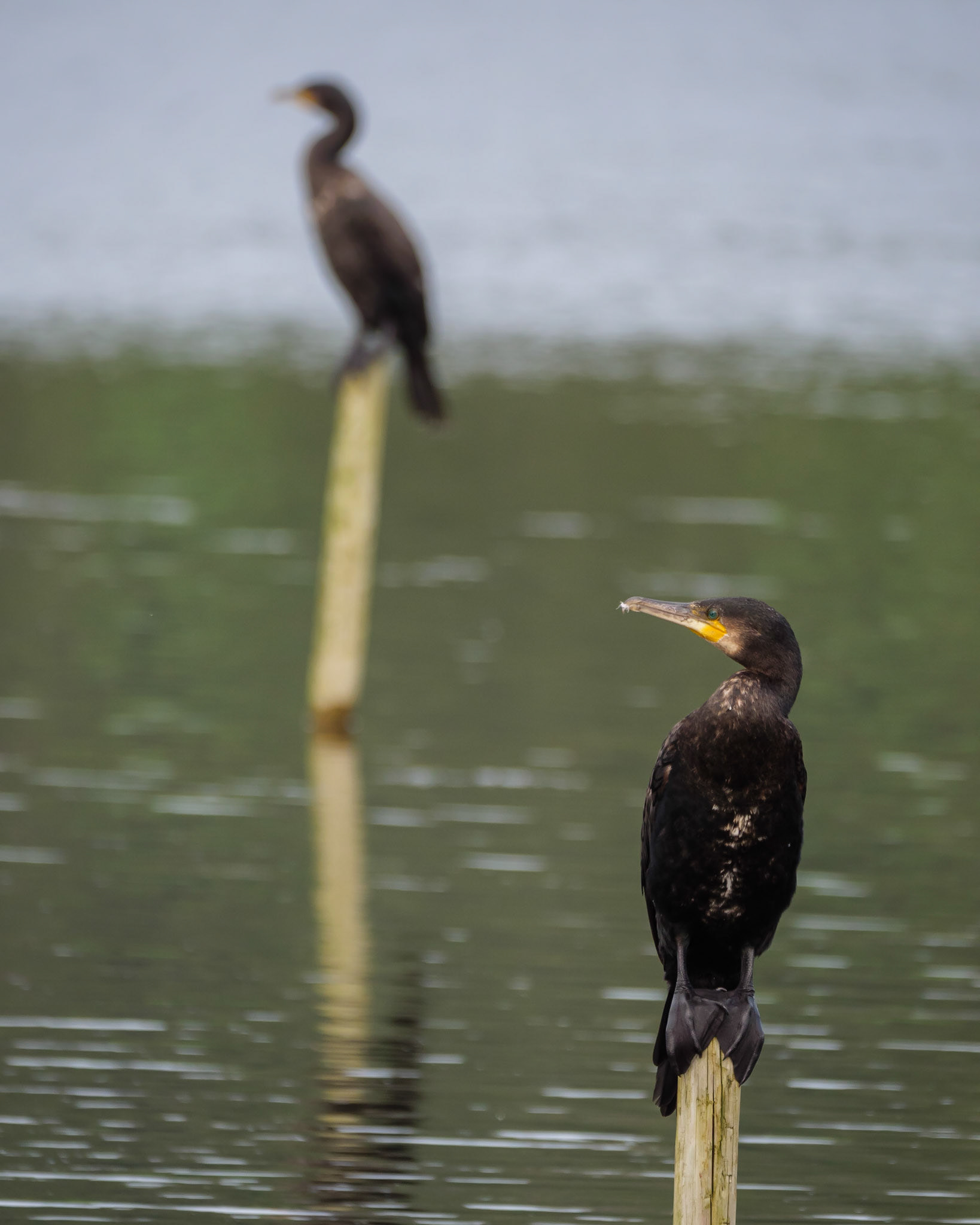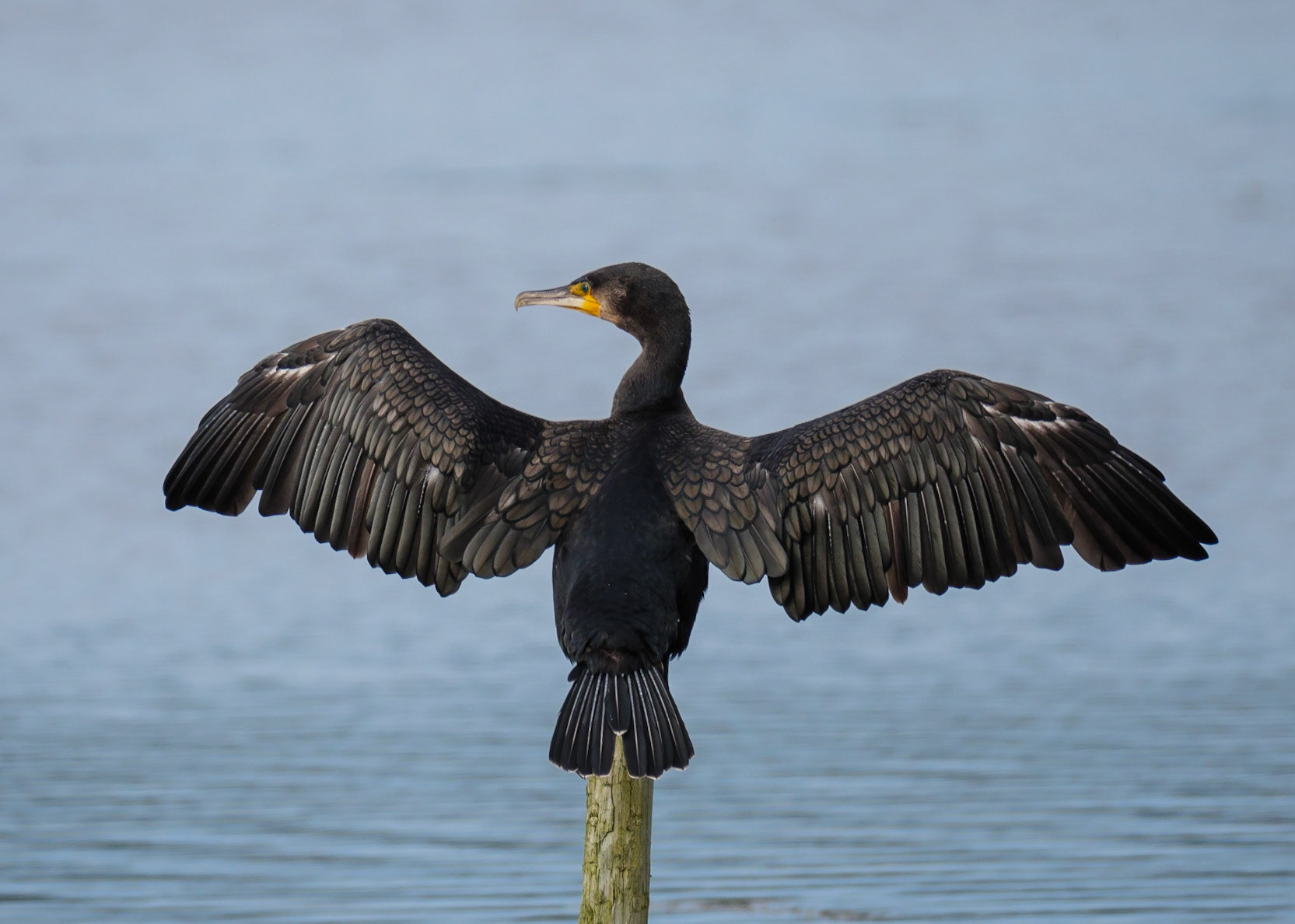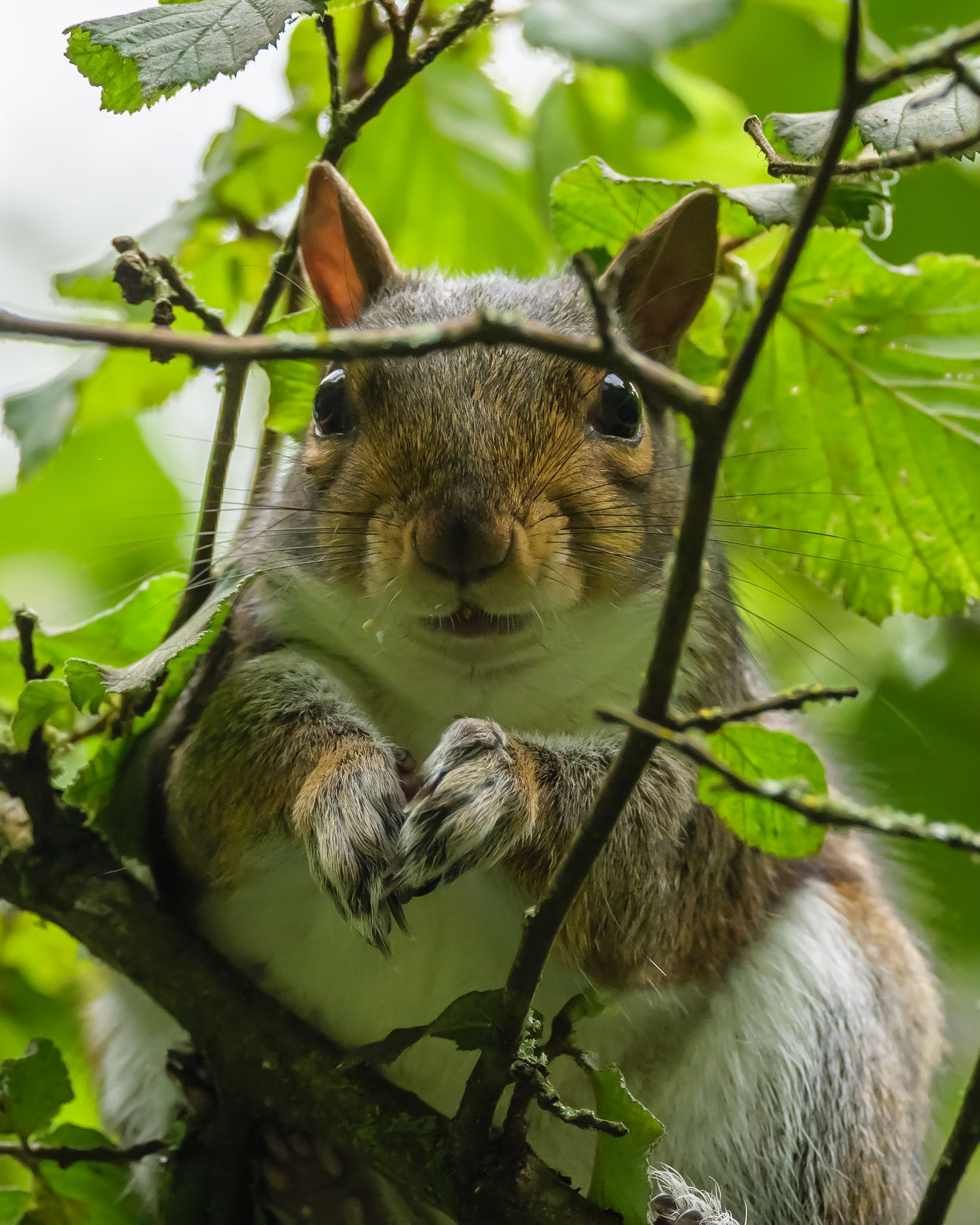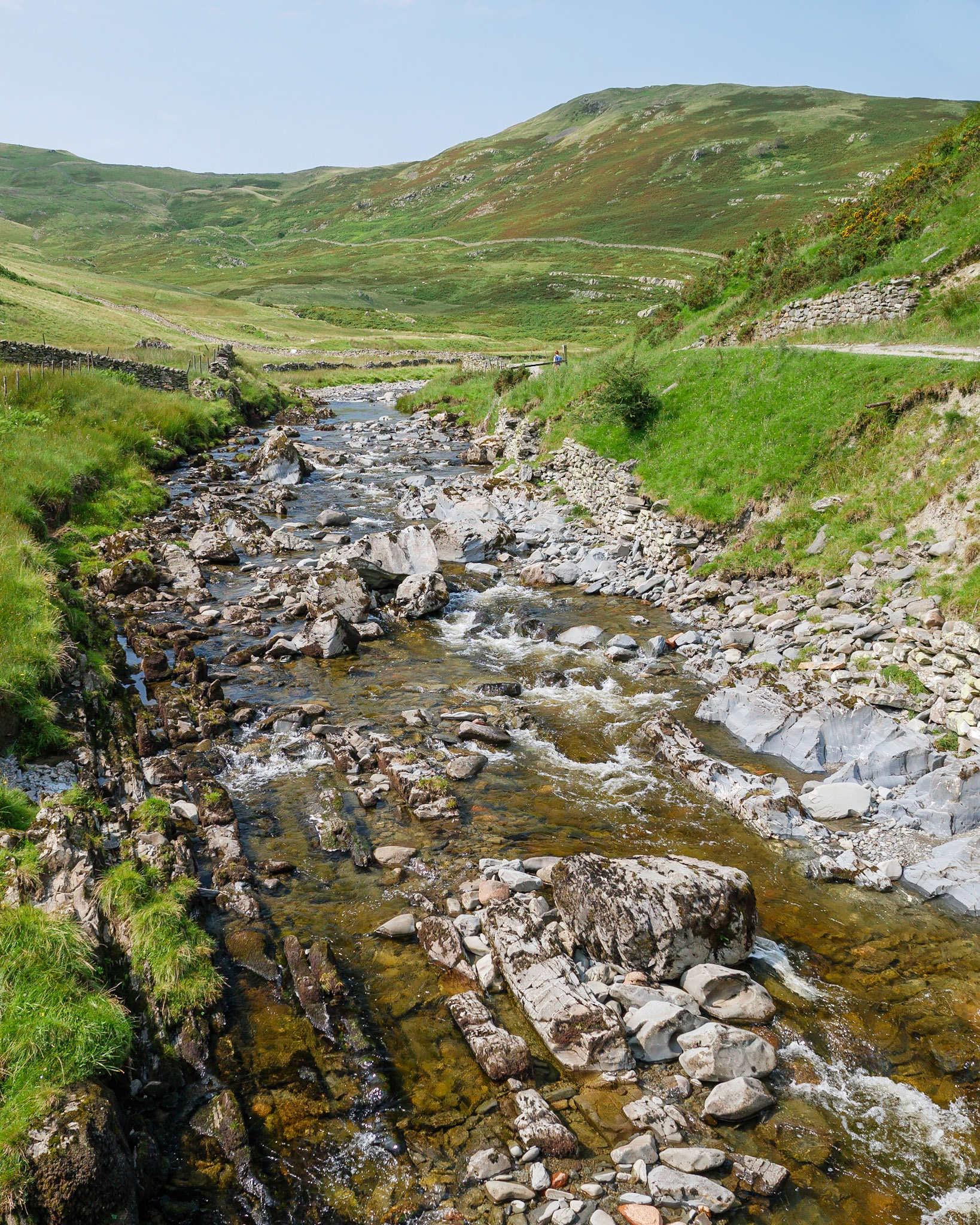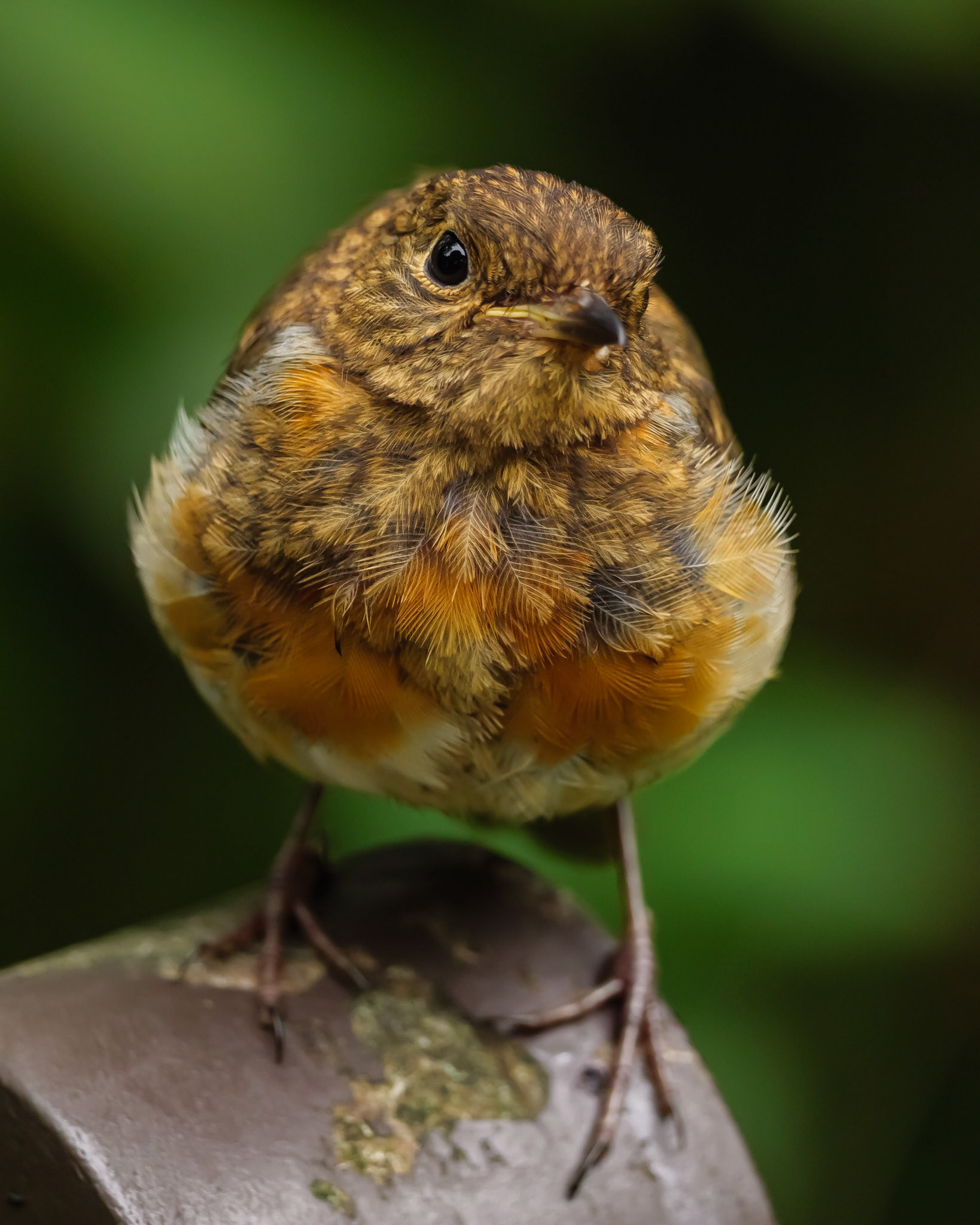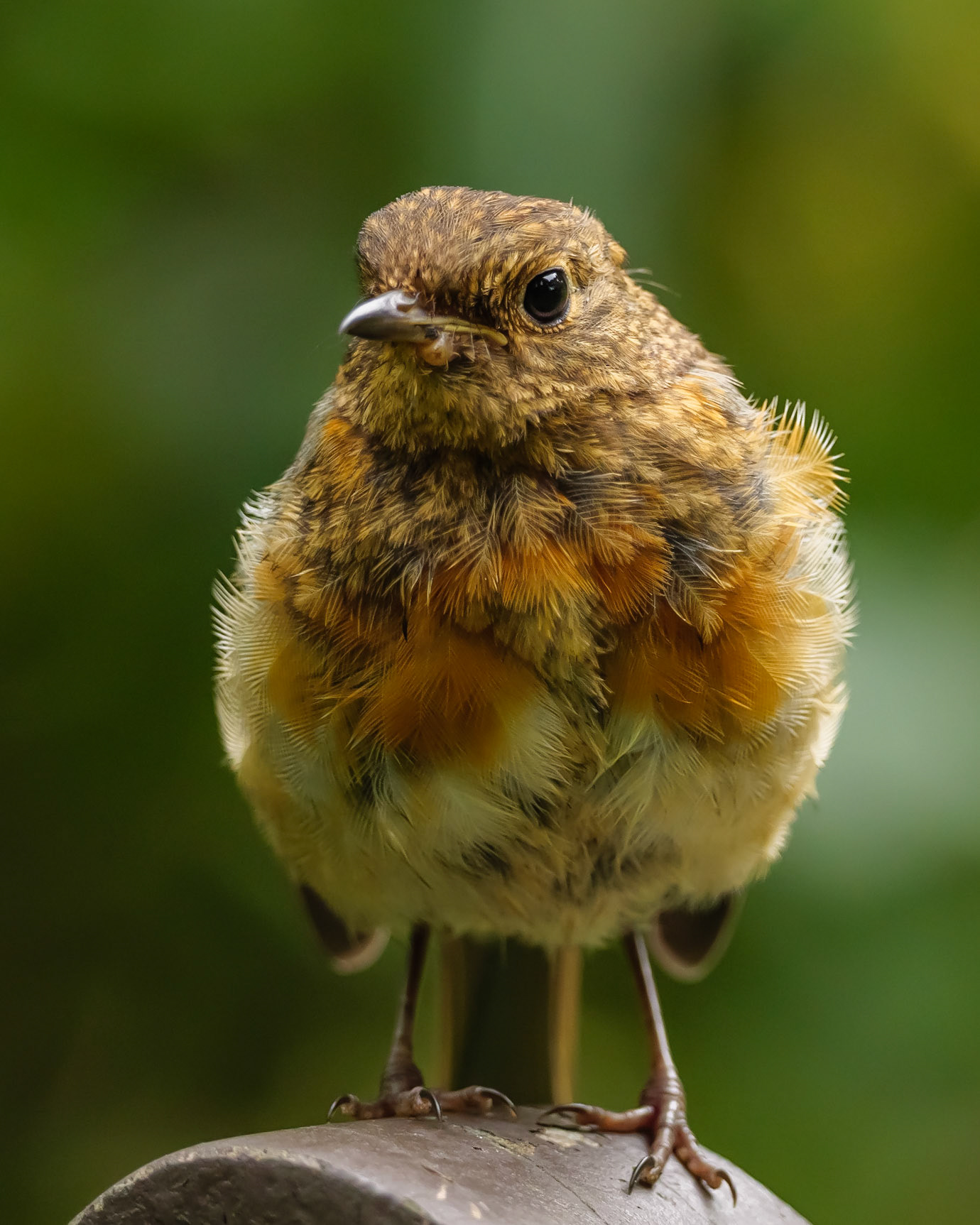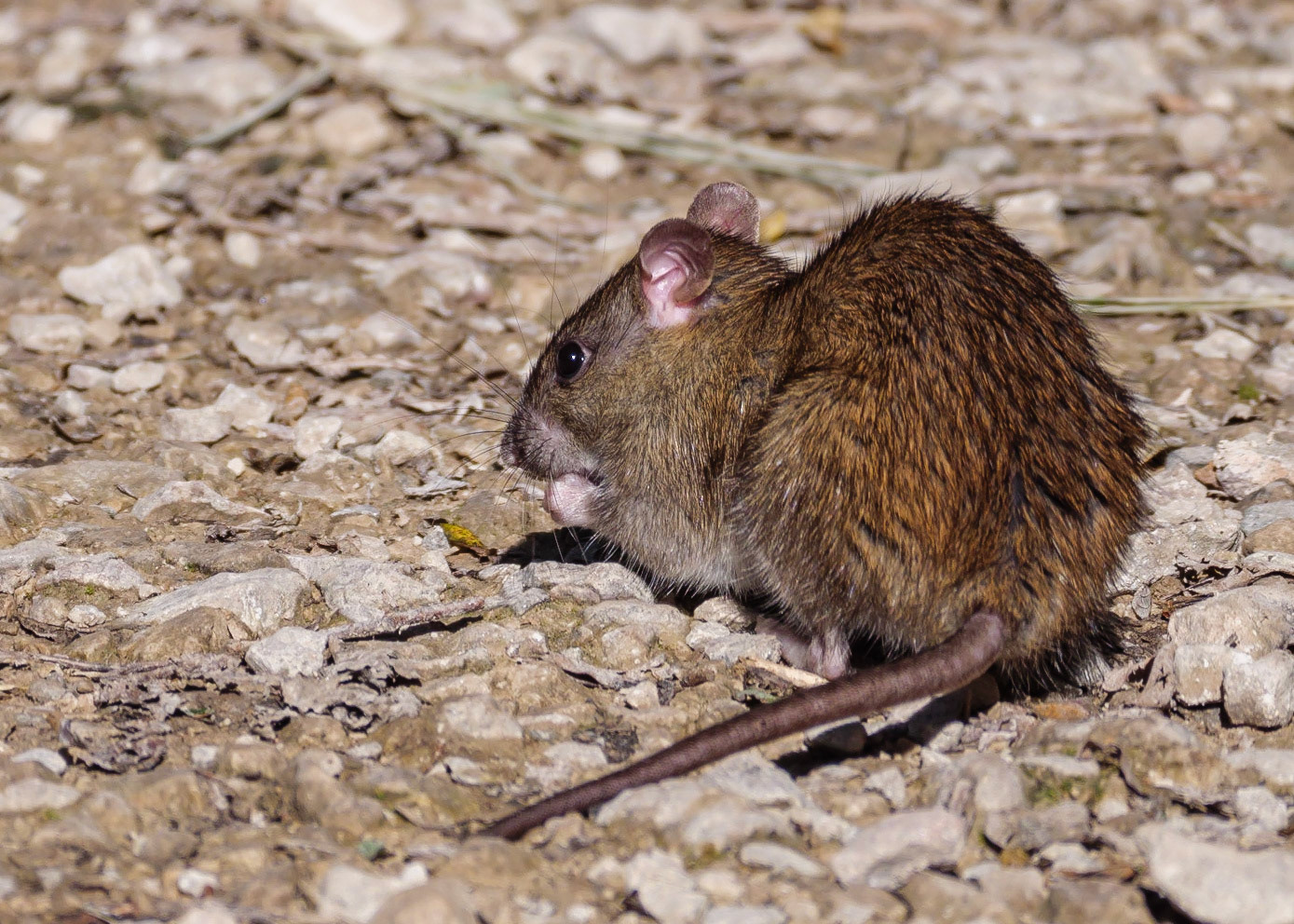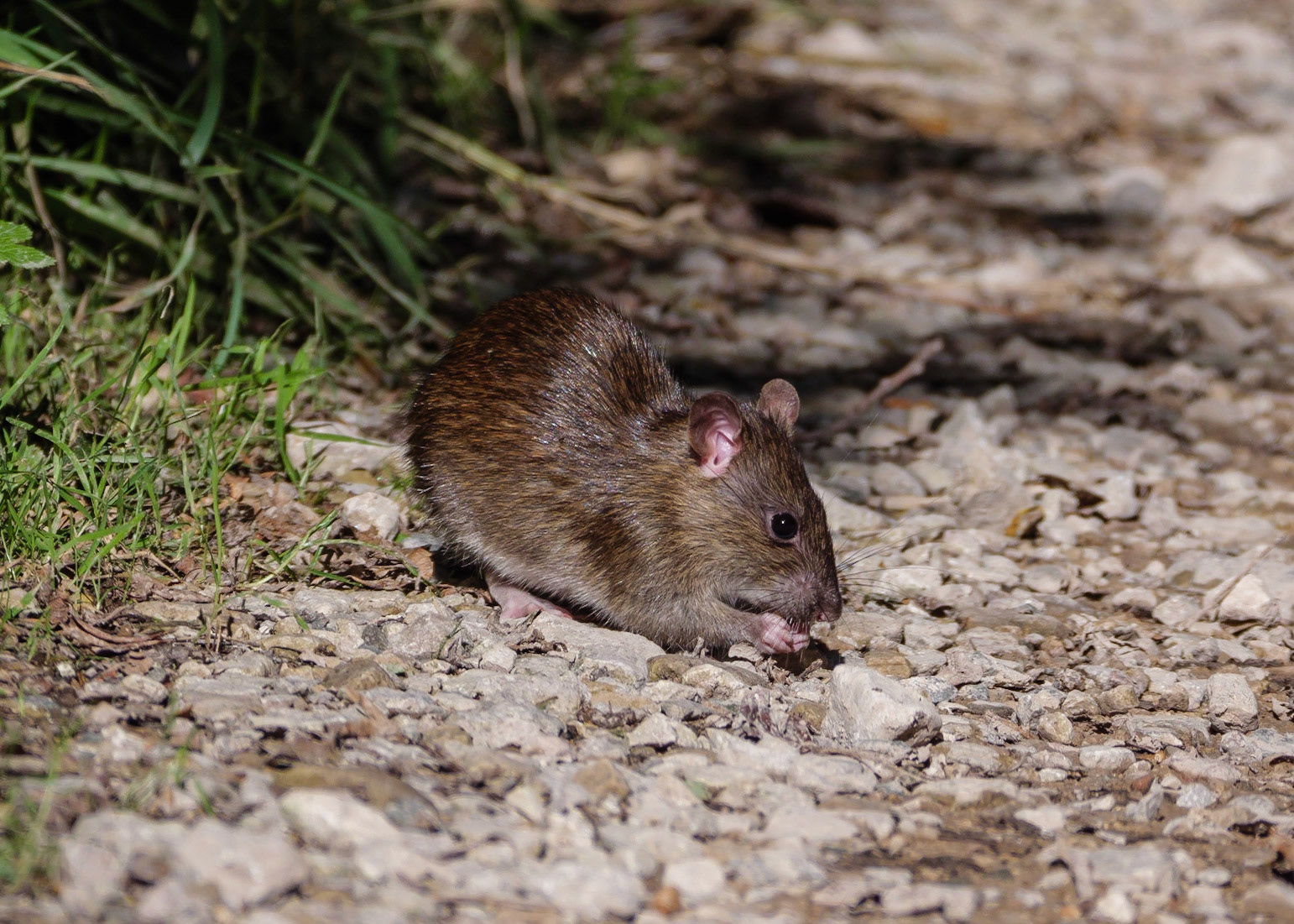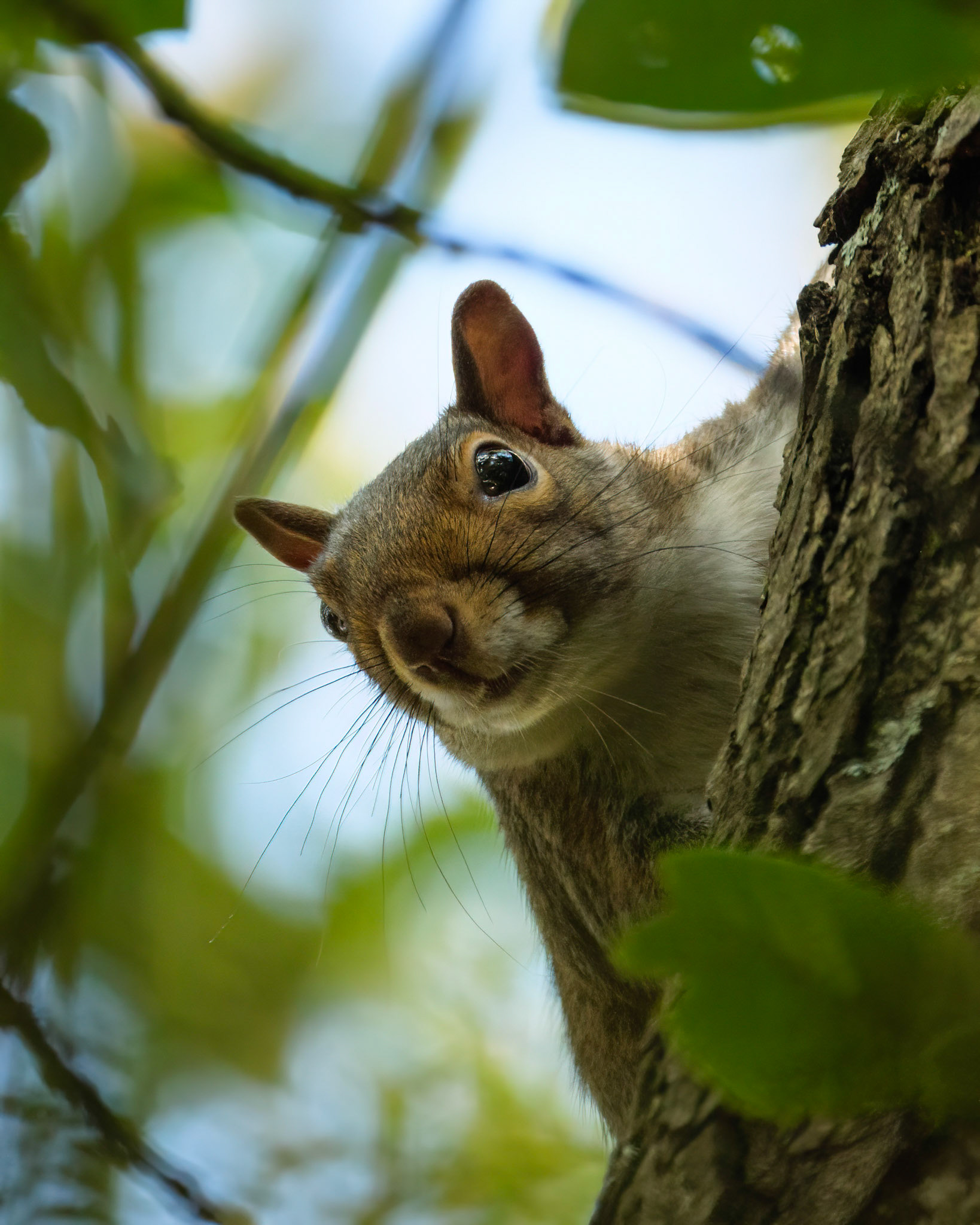 The summer months are never the best time for wildlife or landscape photography. Sunrise and sunset are too early and late, the light in the middle of the day is very harsh and all the birds and mammals seem to go into hiding. I've been out and about a lot more, and had some nice wildlife encounters, but all too brief for a decent photo. I've seen fox, stoat, red deer, roe deer and hedgehog but didn't manage to get a picture of any of them. 
Leighton Moss now has 2 hides open during the day but there isn't much to see on the water. South Walney also has a couple of hides open but with so many people walking or fishing on the beach there wasn't much about. I drove up to Langholm Moor for a change of scenery and saw a few raptors but all too distant for photography. 
Maybe August will be better.